I have spoken to my friend Valentina almost every day for the last… gosh… 11 years.
That's longer than I've known my fiancé!
We know everything there is to know about each other. We've been through highs, lows, fought like cat 'n' dog and come out the other end of it closer than ever. We have a shorthand for almost everything and can frequently dissolve into fits of giggles with just a knowing look.
But she lives abroad.
So. When she comes to stay, I like to spoil her.
Chocolates on her pillow, fresh flowers in her room, not that she stays in her own for very long…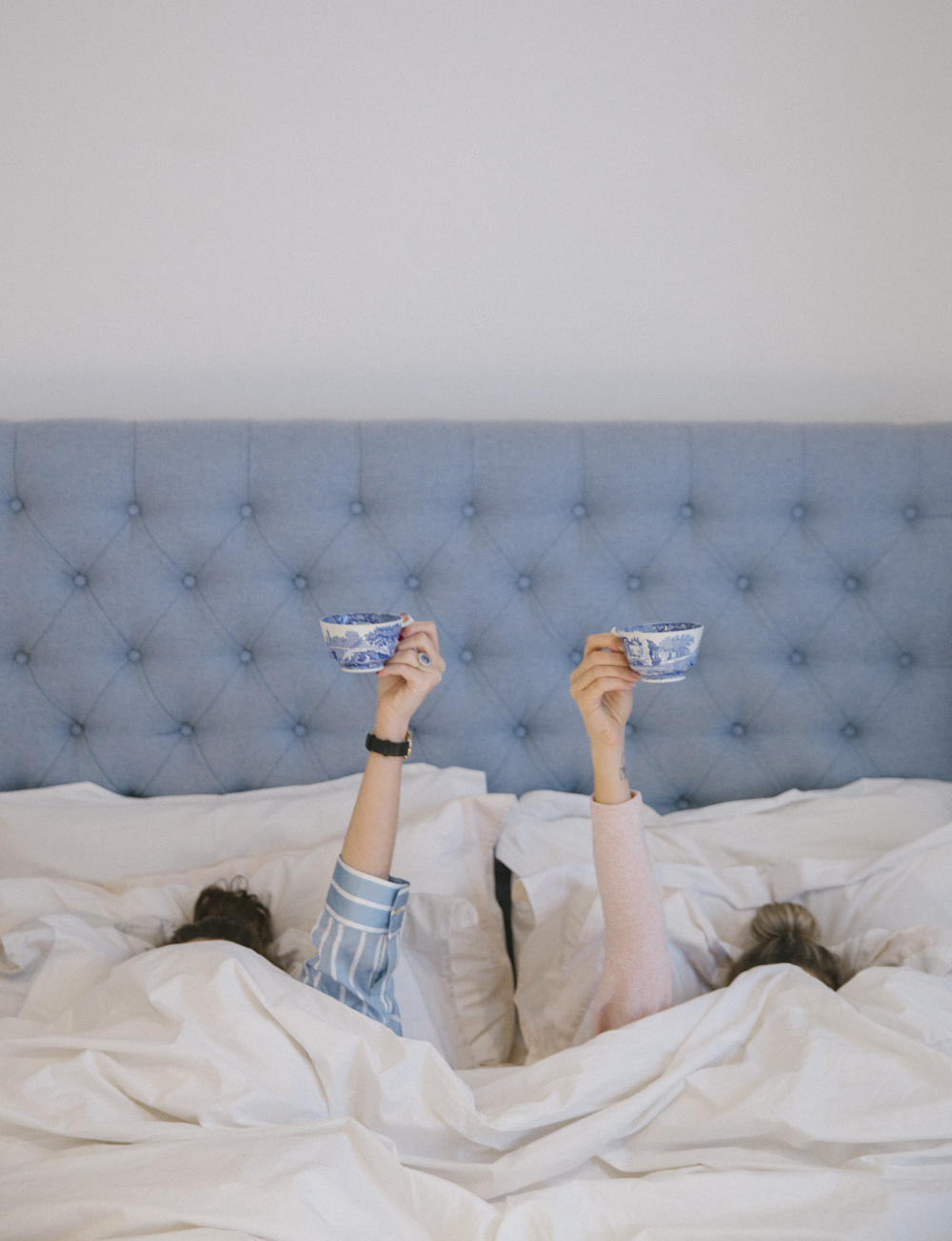 And all of her favourites for breakfast.
While she comes back to life, I get busy in the kitchen.
Custard has his loyalties.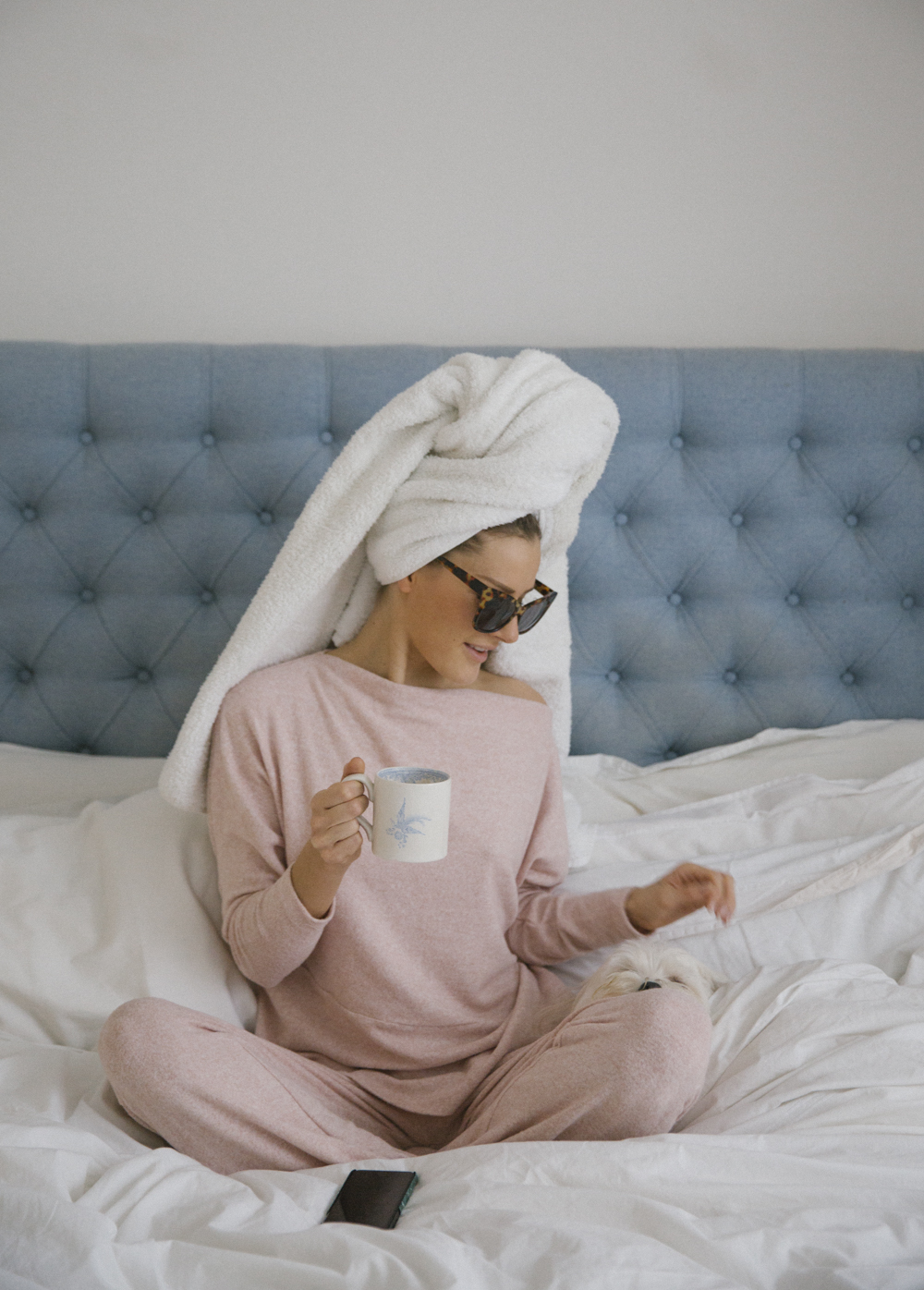 Motown on the stereo, coffee machine bubbling away, V's favourite pancakes toasting nicely.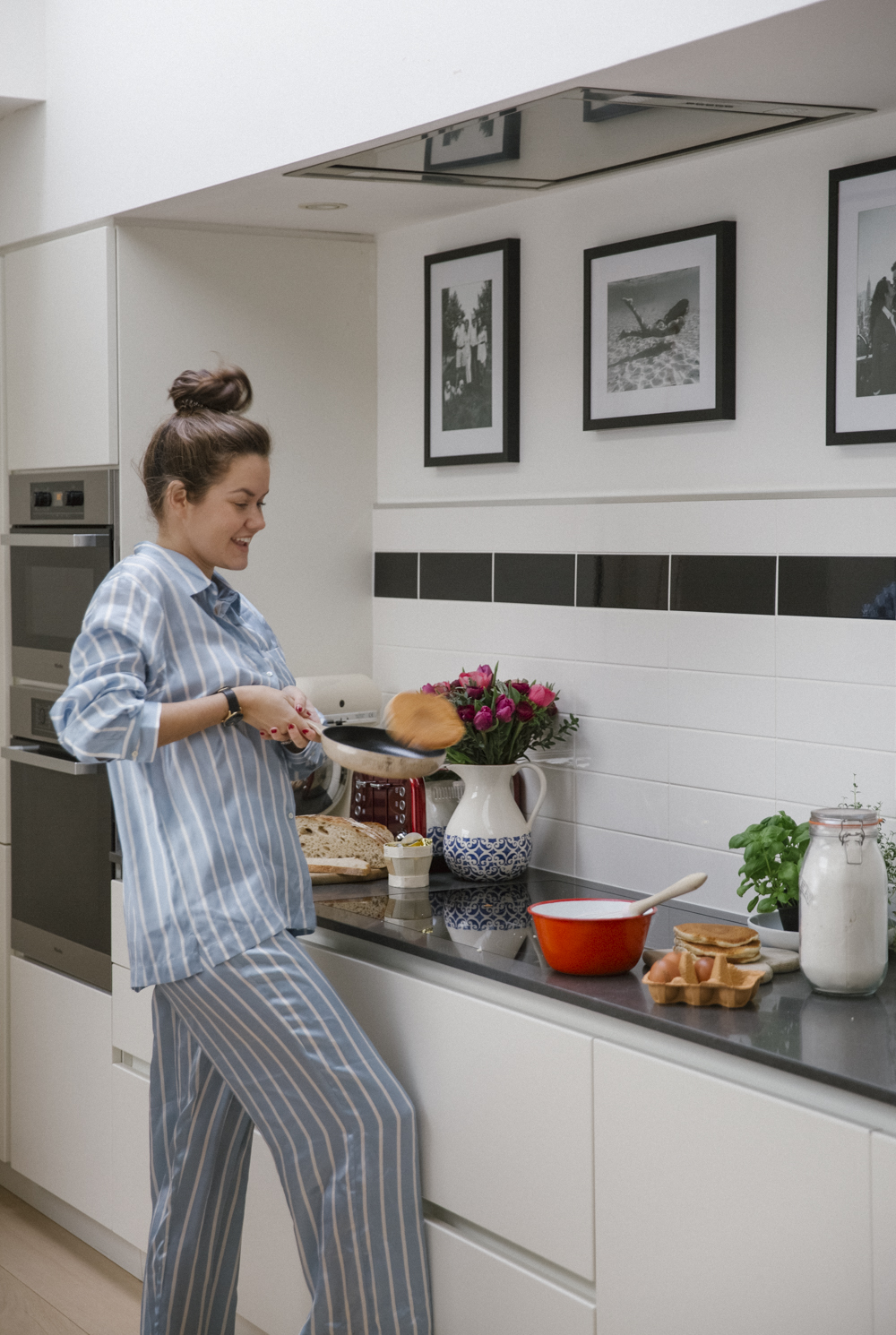 Flippin' perfect!
Eventually the rest of the household joins me.
And we get stuck in.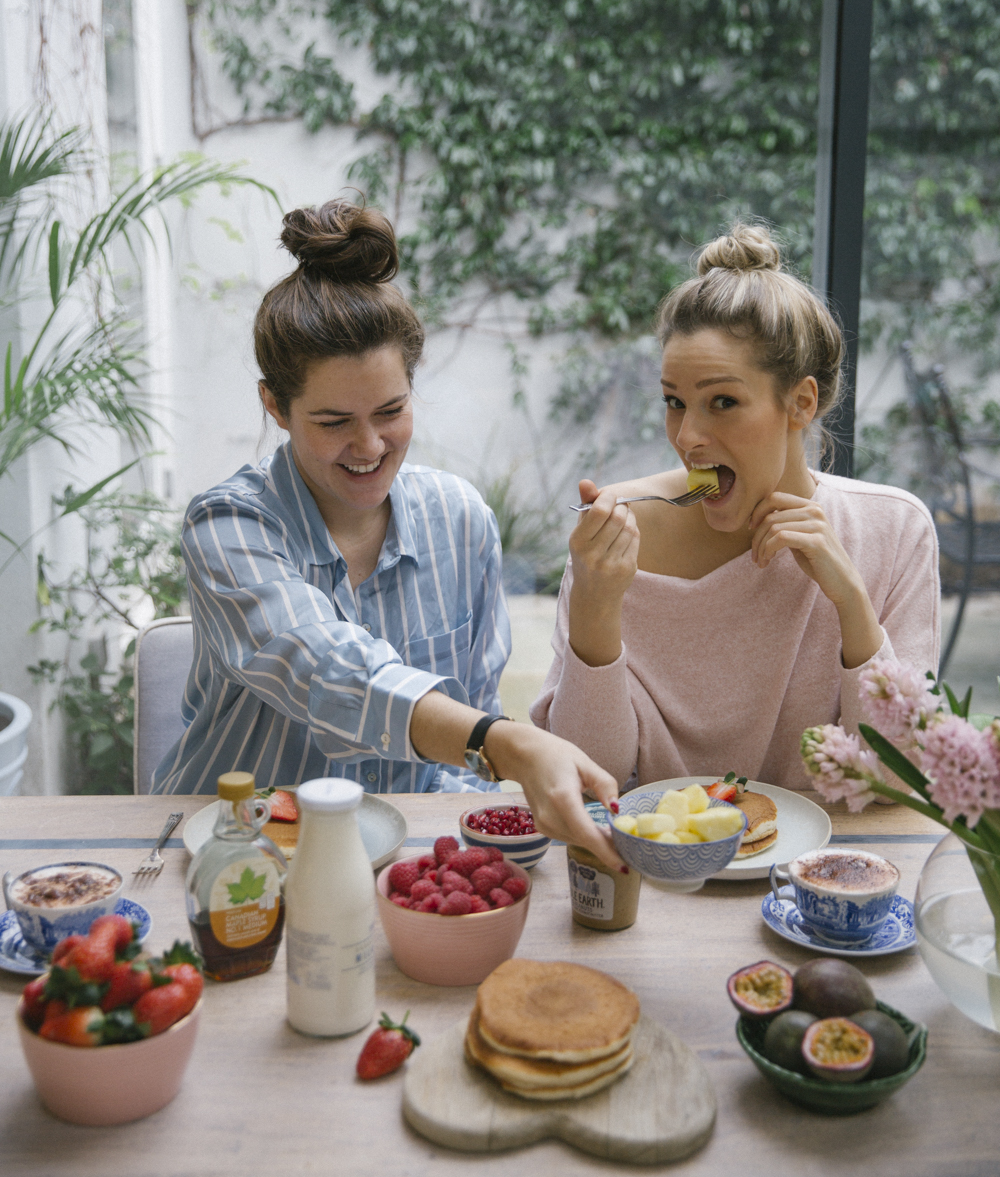 Silky blue striped pyjamas // Super soft snuggly pink pjs
Ad - Shop this post