Last week I had the surreal pleasure of waking up somewhere I have wanted to sleep for years and years.
And with this view from my pillow, can you blame me?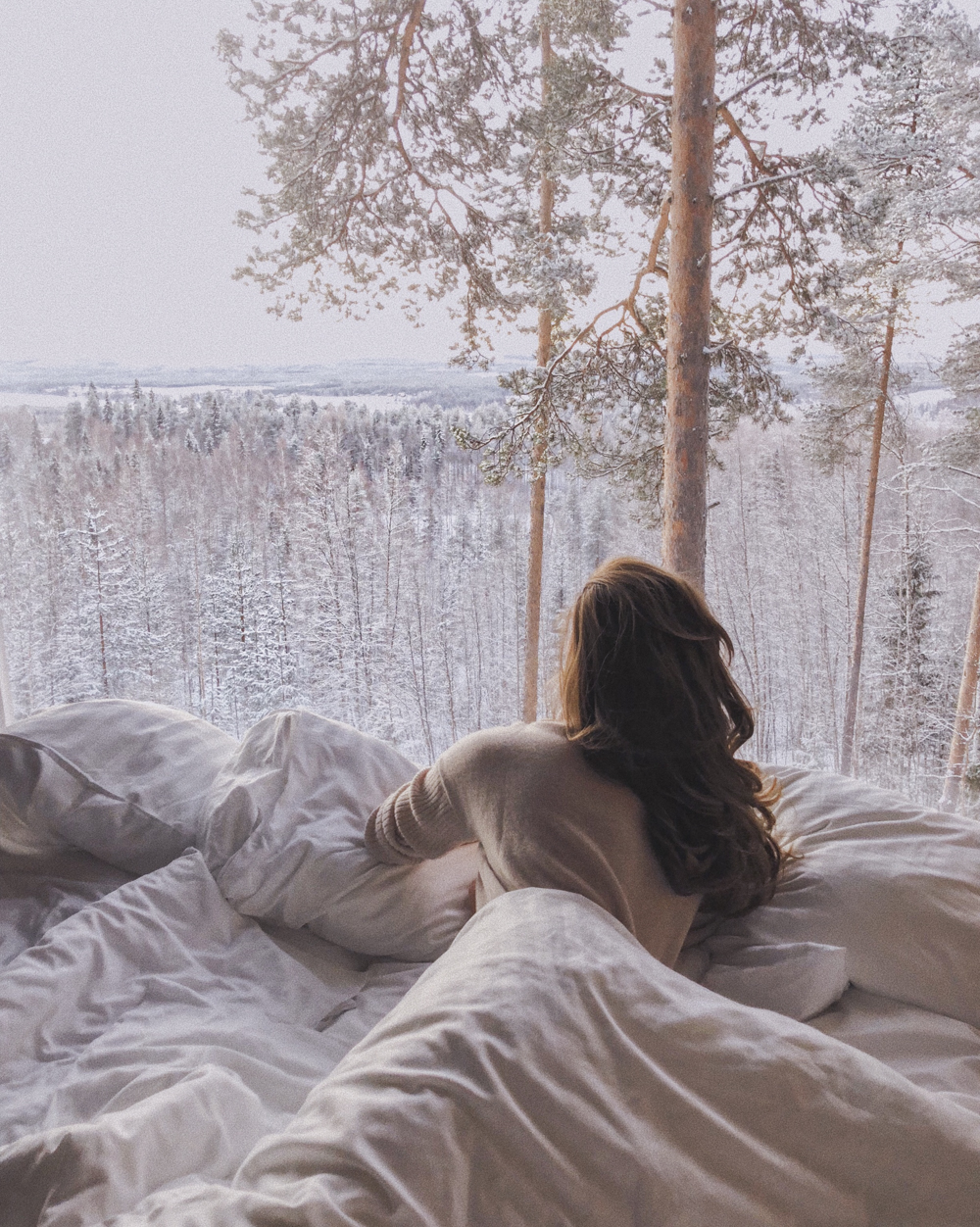 My fiancé and I flew to Stockholm, grabbed a sandwich and hopped on another flight north, before driving into the wilderness in search of adventure.
Which we found in spades.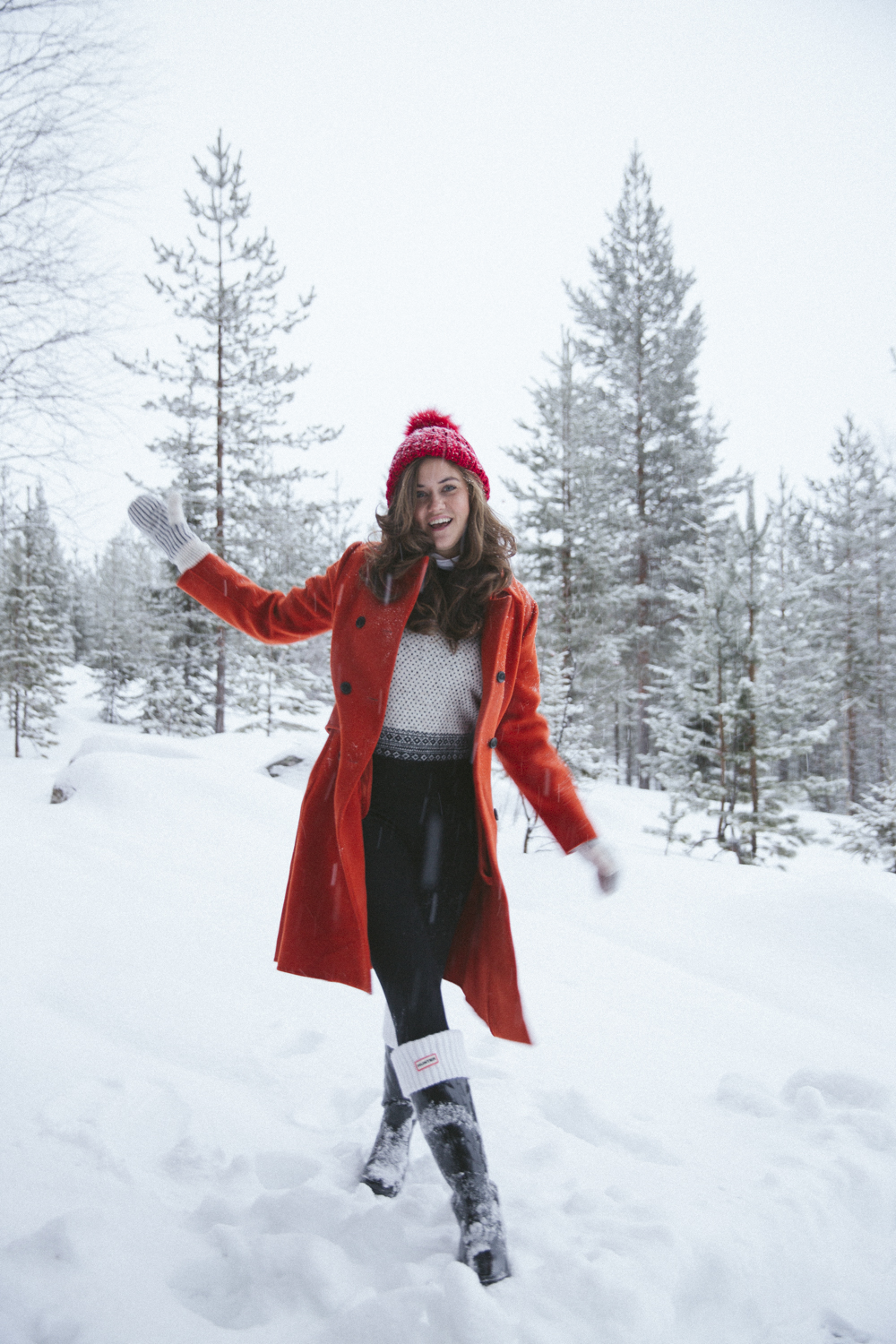 Stepping out into a winter wonderland.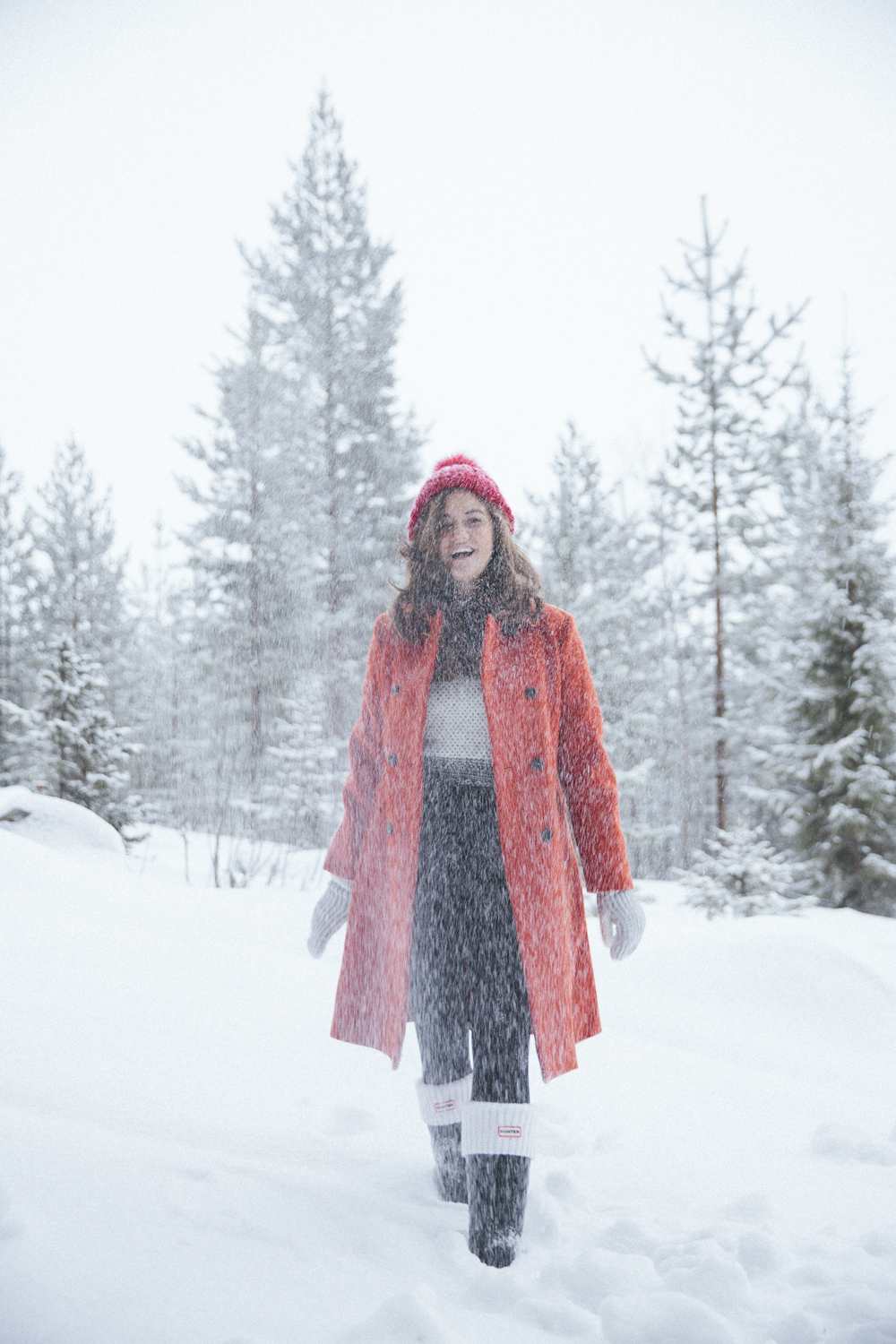 Red double breasted coat (a few options below)
Ad - Shop this post