If you're planning (or even dreaming of) a stay at Gleneagles, it would be criminal not to make the most of the activities on offer.
With some of Scotland's most beautiful land on your doorstep, it's your duty to get out there and enjoy it!
So jump in and buckle up!
It is most certainly going to be a bumpy ride!
Stuart is the resident Off Roading instructor, who will load you into the back of his car and whisk you away into the Scottish wilderness, peppering you with facts along the way.
A fountain of knowledge, he's the perfect guide to the local villages and countryside.
Which, by the way, is utterly breathtaking.
The rock pools and rivers just beg to be leapt into, which is just what we did.
Though not in my usual style…
…this time I stayed nice and dry and let the car do all the hard work!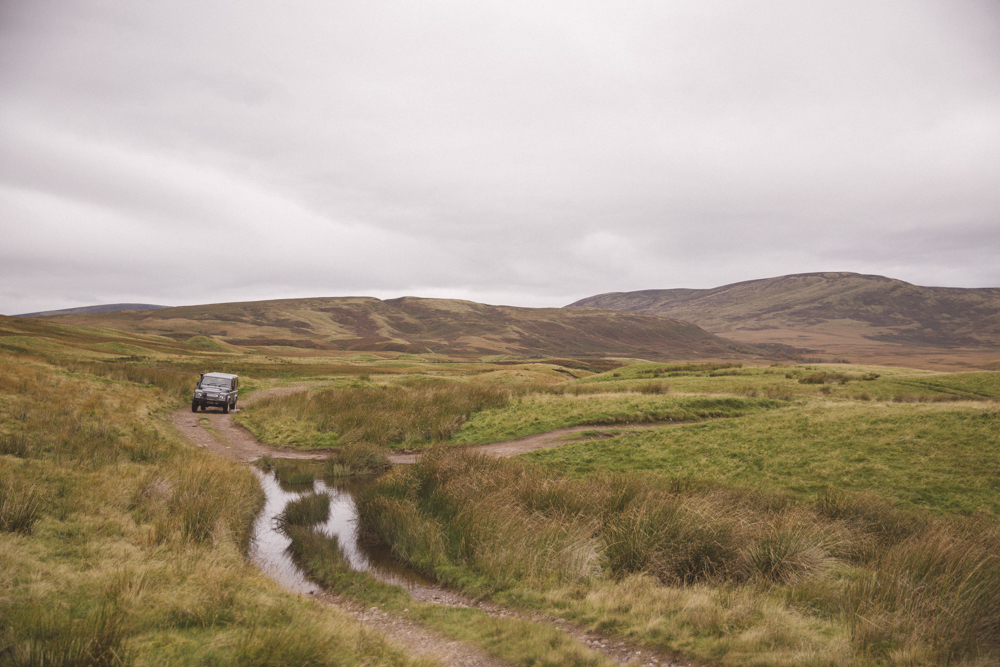 We made quite the splash!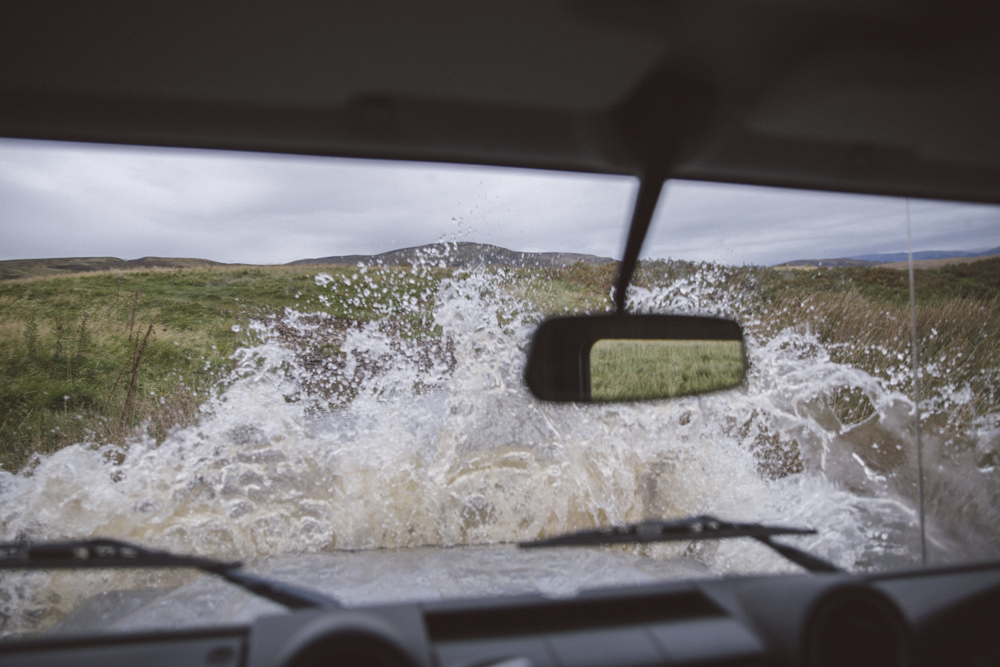 Racing through puddles and along dirt tracks, under Stuart's watchful eye.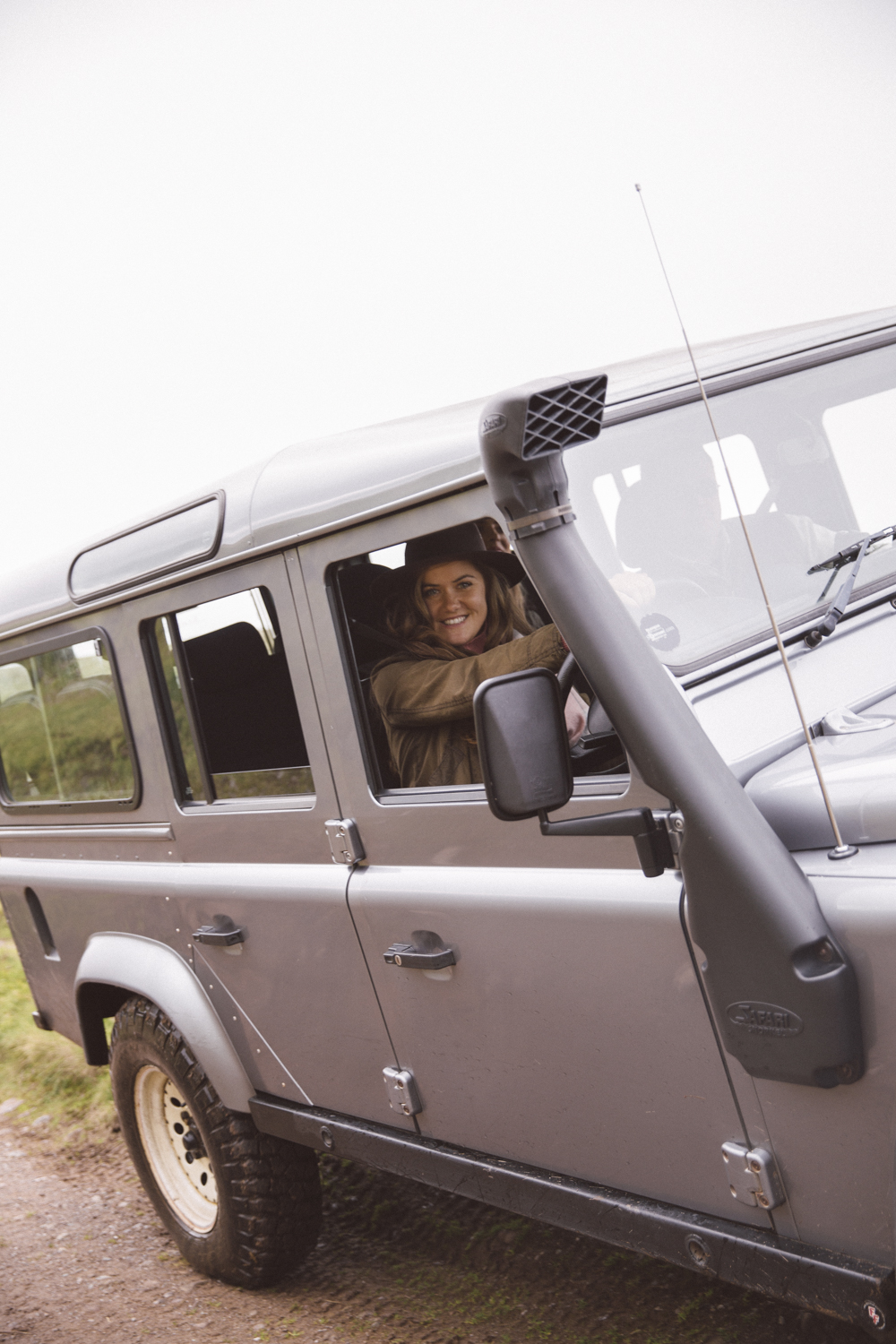 If you're from the other side of the pond and have never driven "a stick", don't panic!
You can still get stuck in.
As Julia proved with a huge grin that stretched from ear to ear.
We roamed through the rolling, heather covered hills, gasping as each summit offered up some new endless vista.
Jumping in and out to take turns on the wheel.
We splashed through fords and bounced down along rushing streams.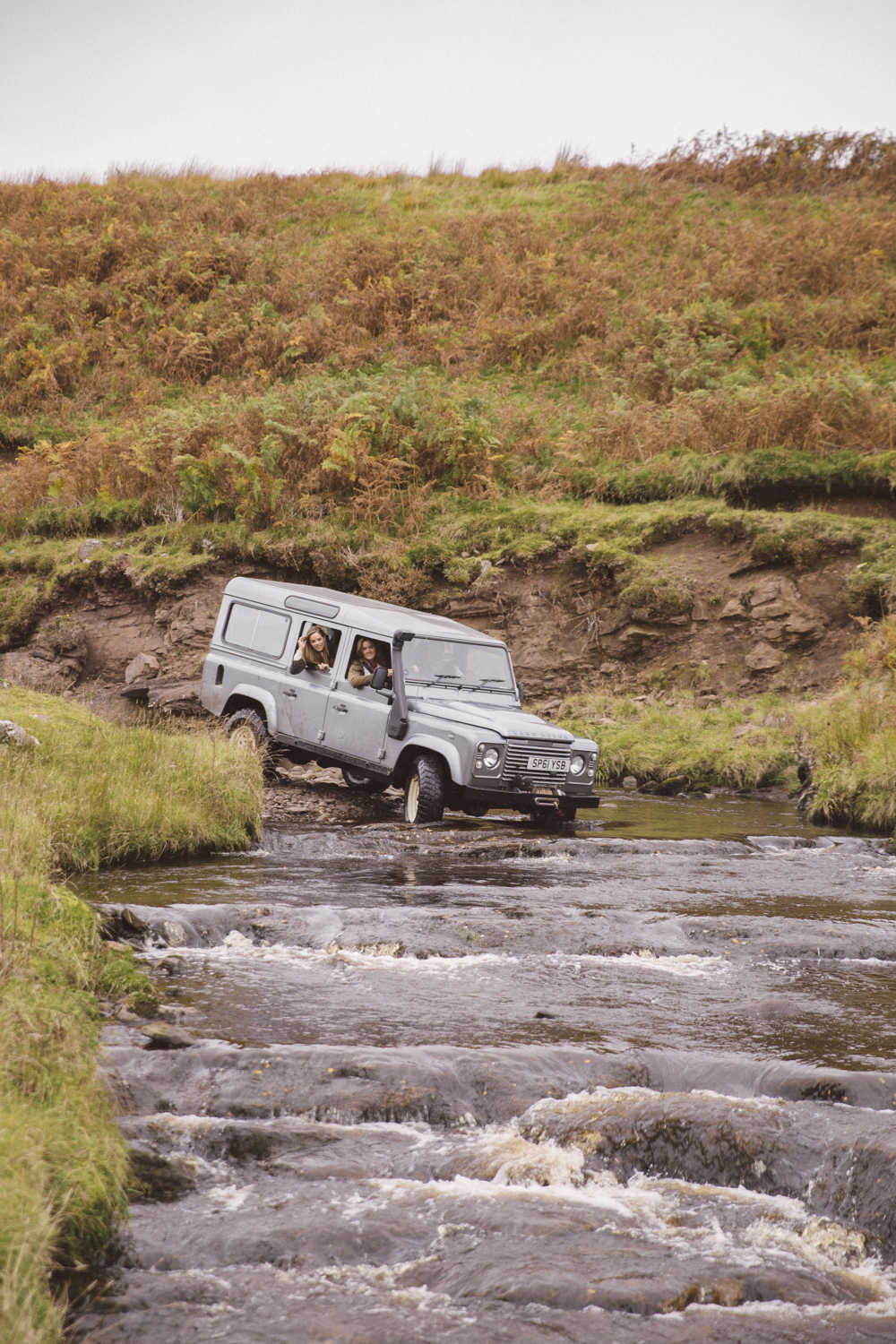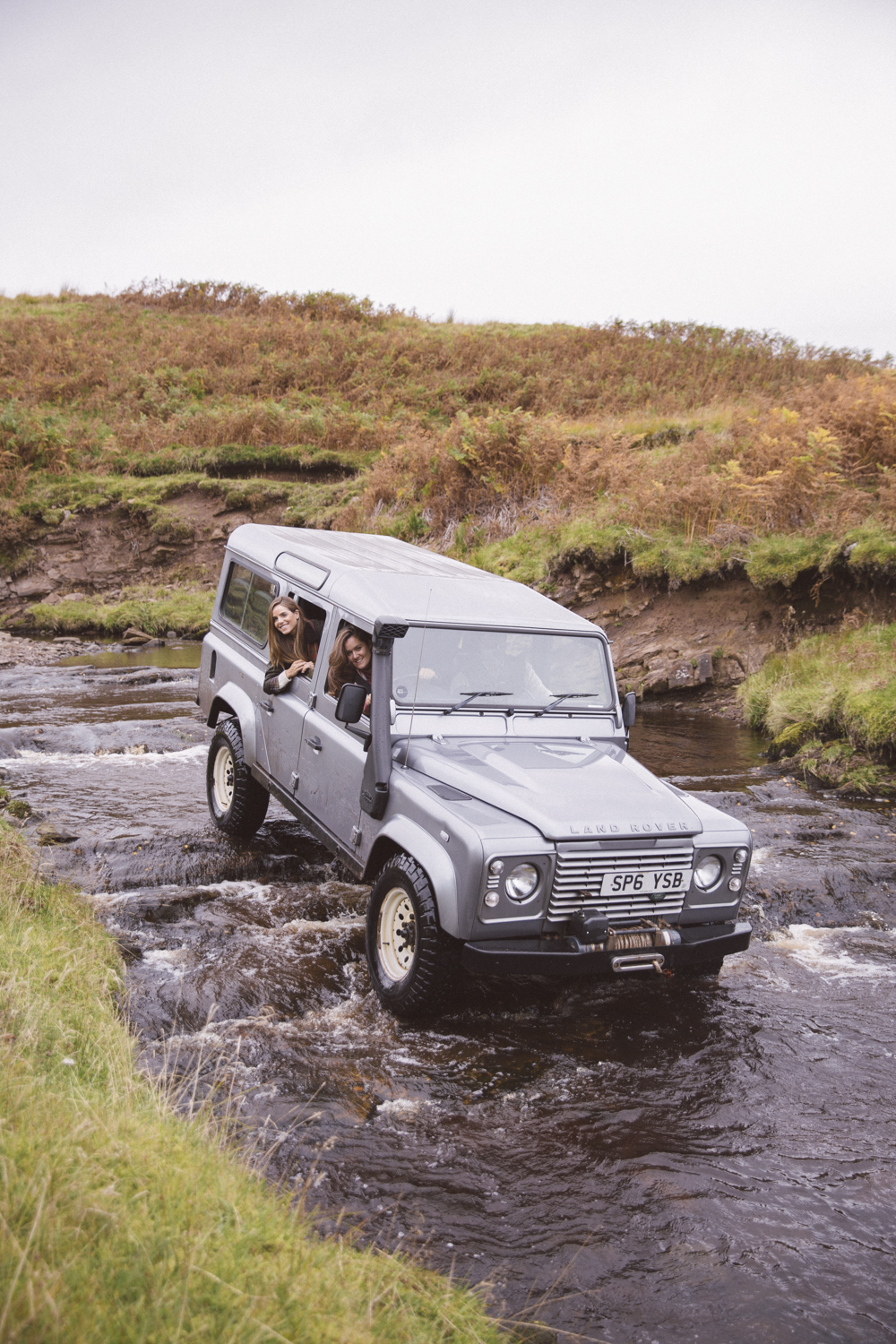 Relishing the challenge and enjoying every single second of our little adventure!
Pink cashmere jumper // Pink scarf
Ad - Shop this post