A rap on the door followed the sound of feet pitter pattering down the hall to our bedroom.
No sooner had my fiancé opened the door, than his spot in bed was taken.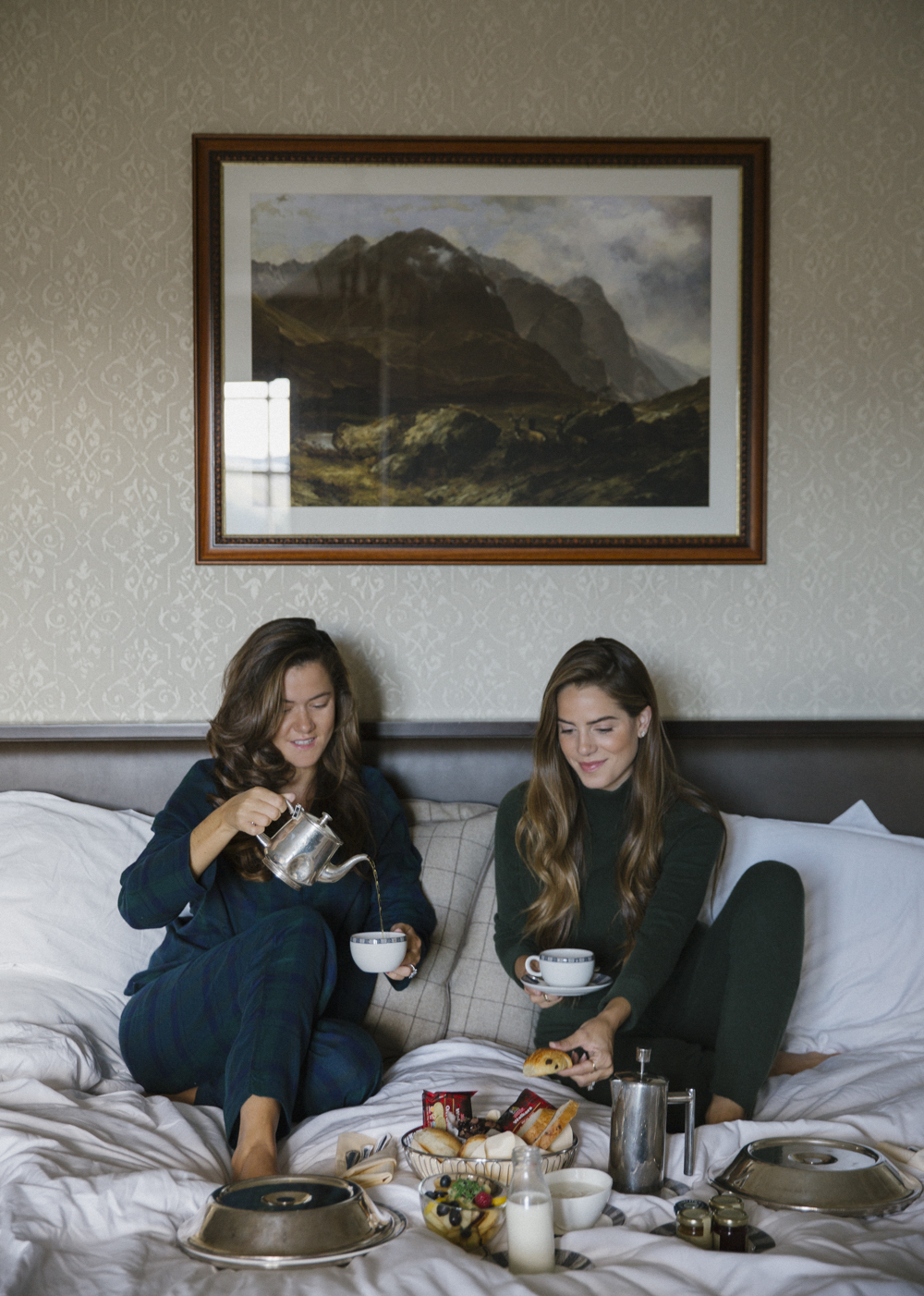 We spoiled ourselves with a bed picnic, over looking the grounds of Gleneagles.
Hot tea, followed by warm pastries, then a slap up Scottish breakfast – bacon, eggs, haggis, the lot!
Proper fuel for another beautifully crisp day of Scottish adventures.
Double breasted red coat (so warm and soft)
Black furry cuffs // Black polo neck
Black jeans // Quilted rain boots
Ad - Shop this post