If when you go to Meganissi, you're going to want a boat.
There's just too much of the island to explore that you can't get to on wheels.
For many this means glossy super yachts, slicing through the sea like hot butter by day, lighting up the port by night with their neon undercarriages and thumping music floating across the bay.
Same here.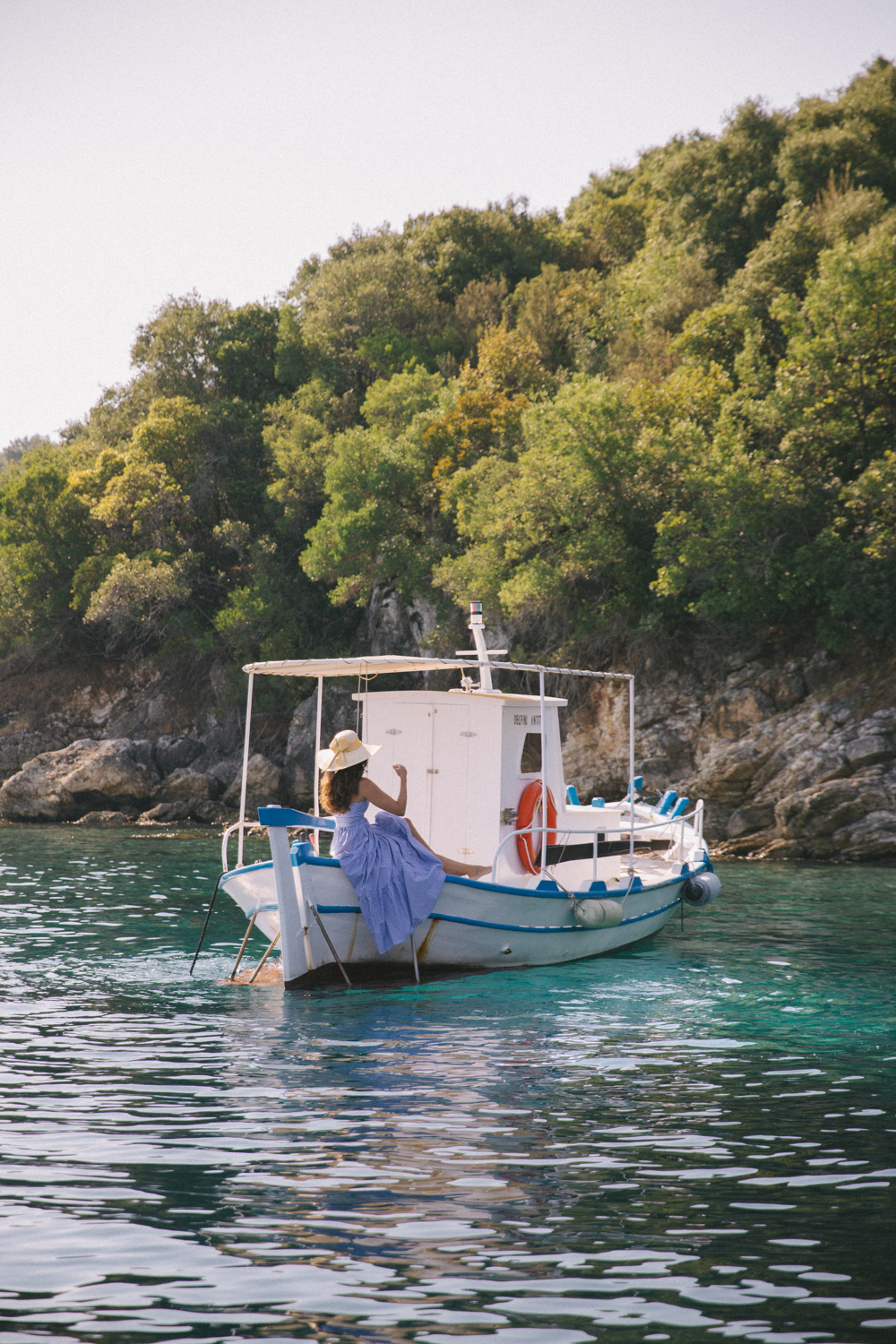 This is your captain speaking, smooth seas ahead!
Ok, so I may have borrowed a fishing boat from the harbour.
But I took to it like a duck to water.
Striped maxi dress – UK/US (very swishable)
Big straw hat // Striped basket
Ad - Shop this post