After a long and wonderful day at sea, we were ready to refuel!
A quick swim, shower and cup of tea and we were raring to go.
A couple of BFF snaps along the way for posterity.
We'll bore the kids with them when we're old and grey, no doubt.
Quick as a flash we changed for supper and were ready to head out, back into Castellammare.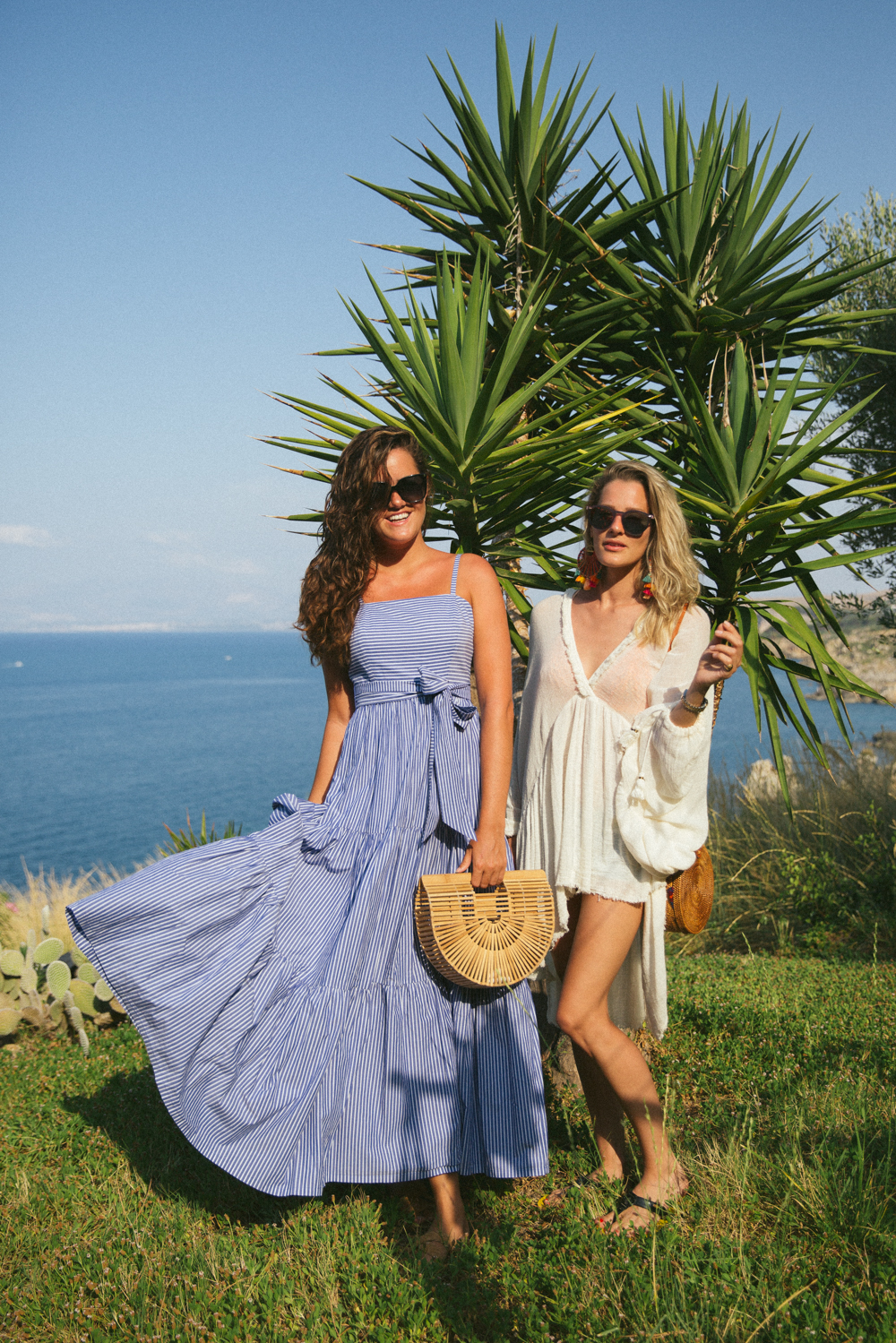 Bamboo bag – finally back in stock! (also just pre-ordered this one!)
White mini dress // Basket bag 
Ad - Shop this post