Finding a good al fresco terrace in London is not the easiest task.
Particularly when the sun's shining and everyone skips out of the office early, sleeves rolled up, ties off, making a beeline for their local.
The last thing you want to do is stand in a crowd of leering bankers trying to wriggle your way upstream to the bar.
But I've found a very nice alternative.
Make your way down to the river bank.
Hidden away next to the Tower of London, you'll find Coppa Club.
Complete with Coppa, Coppa Cabanas!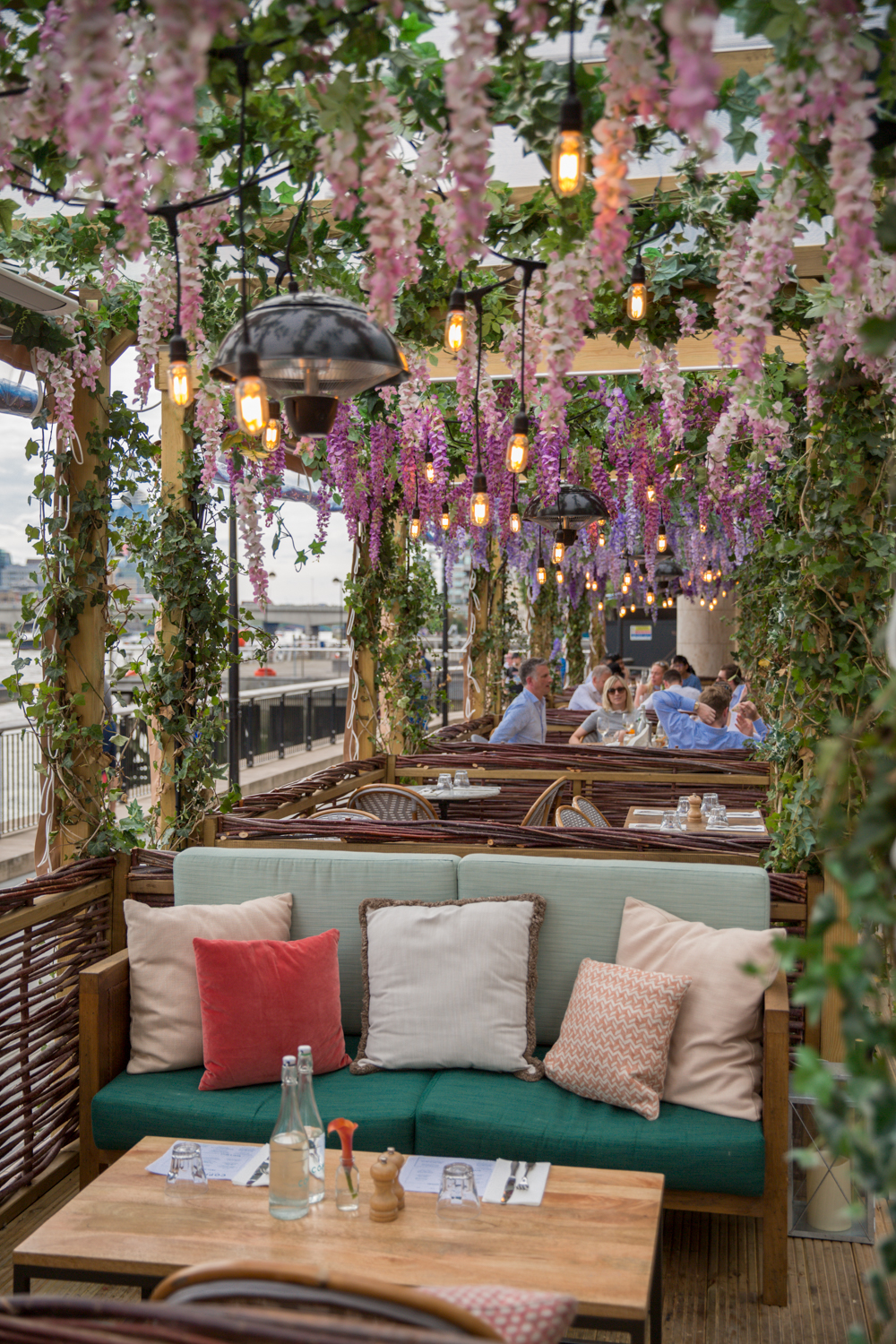 Draped in ombré wisteria.
With a cracking view of Tower Bridge.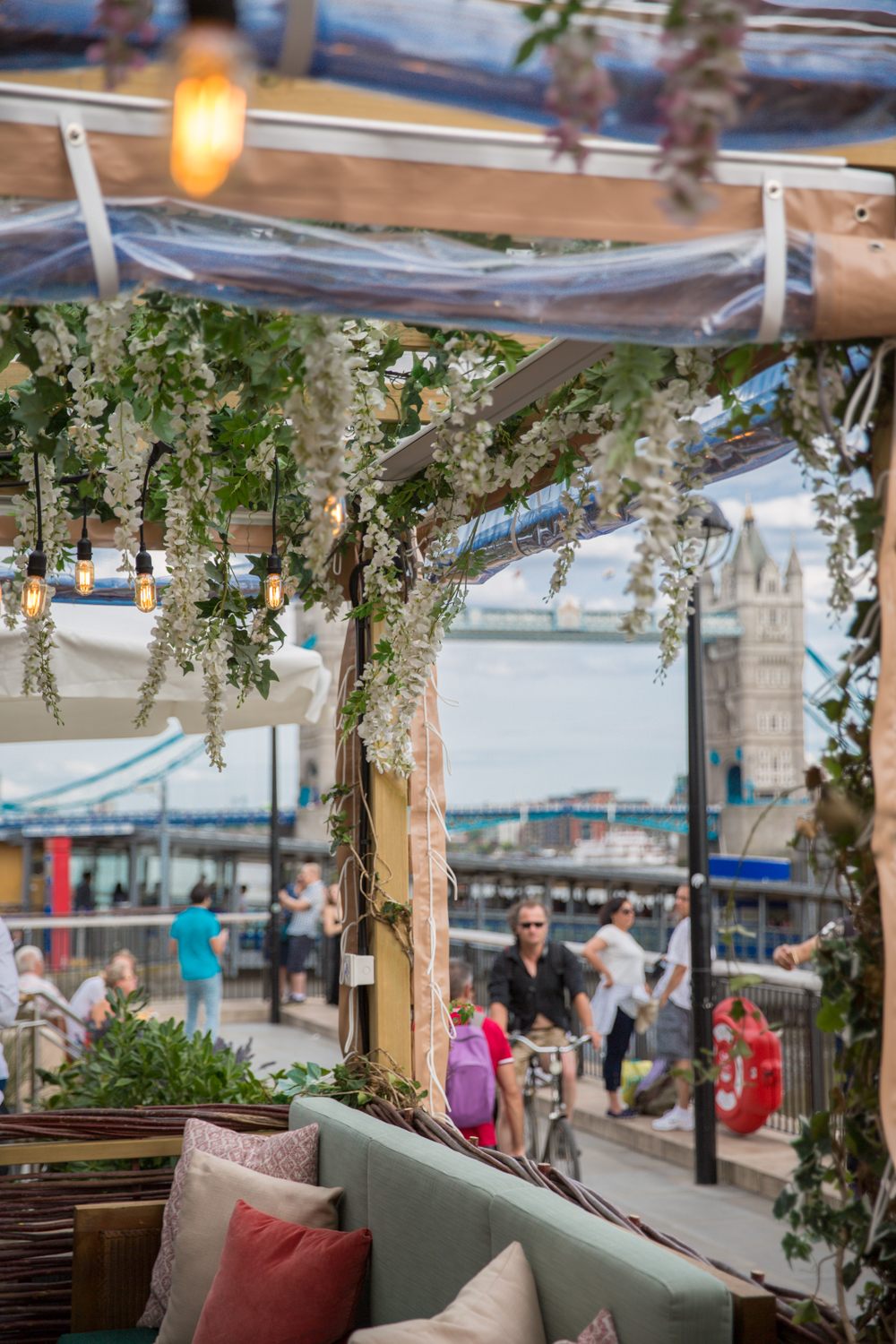 But most importantly?
You can reserve them! Get a group together and head down one late afternoon.
No wrestling your way to the bar needed! The drinks come to you.
Floral mini dress (EU/US) – also off shoulder
Ad - Shop this post