This recipe is a winner for a number of reasons.
It's quick, easy and requires minimal input on your side.
You can make it for as many or as few as you like. Great for solo diners, just for two or to feed a hoard.
The self-making sauce is so delicious you won't know what to do with yourself!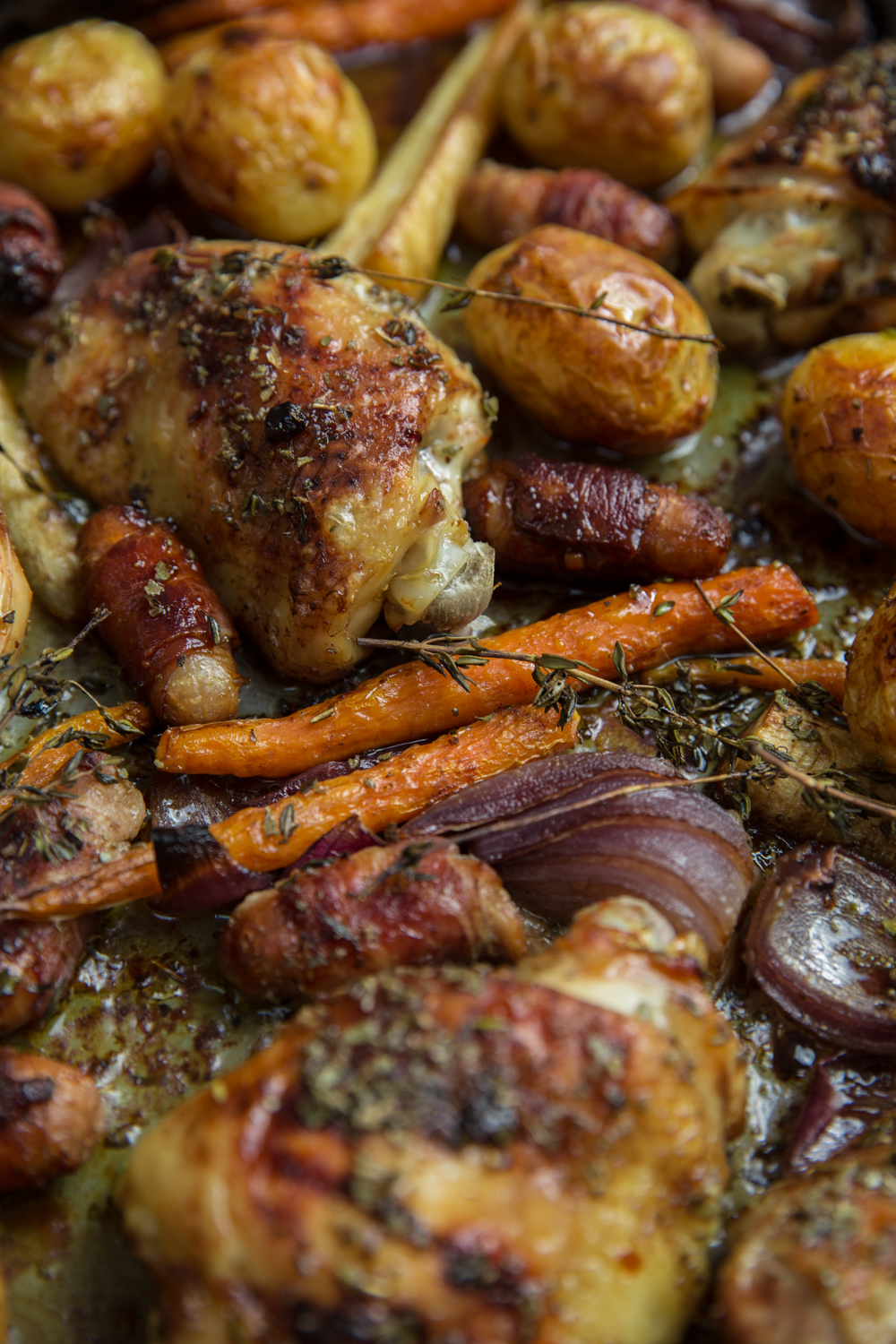 Especially if you crush one of those fluffy potatoes into it…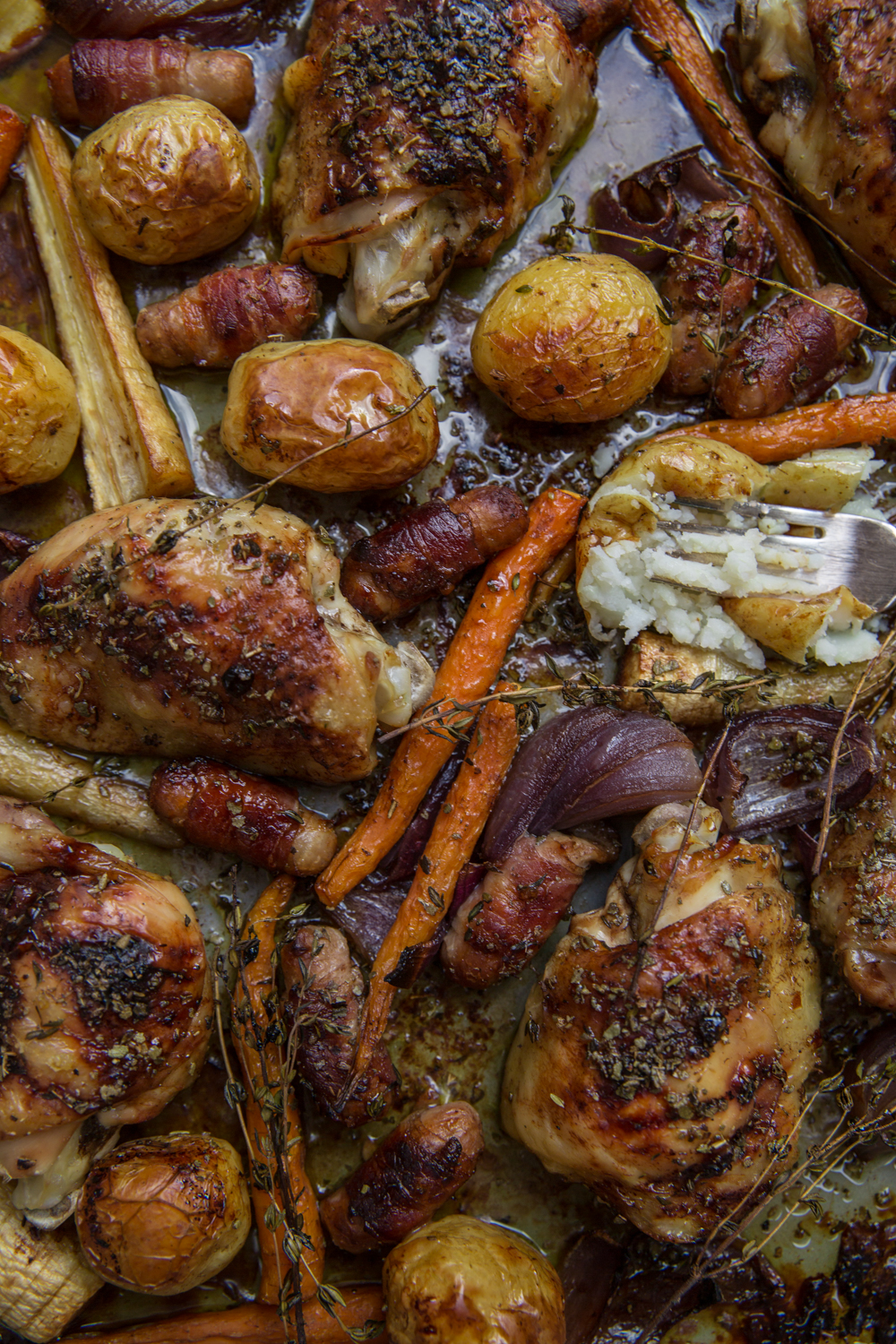 I'll tell you how to make it for one person and you can multiply as needed. Grab:
2 skin-on chicken thighs
Handful of baby carrots
Handful of baby parsnips
Handful of baby potatoes
Handful of pigs in blankets
Half a red onion
Fresh or dried thyme
Fresh or dried sage
2tbsp olive oil
2tbsp balsamic vinegar
Squeeze of lemon
Salt + pepper
Pre-heat your oven to 180C/350F. Place your chicken thighs into a baking tray. Add your baby carrots, potatoes and parsnips (cut in half lengthways if they're a bit fat). Slice your onion into segments and toss in there too. Add your pigs in blankets, a few sprigs (or sprinkles of thyme) and a generous spoonful of sage.
In a jar mix together your oil, balsamic and lemon. Pour it over everything, toss to cover it all.
Make sure all the chicken is skin-side-up. Sprinkle liberally with flaked salt and a few grinds of pepper.
Roast for half an hour, give everything a toss around in the sauce, then roast for another half.
In an hour you'll have a feast fit for a king!
Succulent chicken, gooey caramelised onions, crisp bacon wrapped sausages.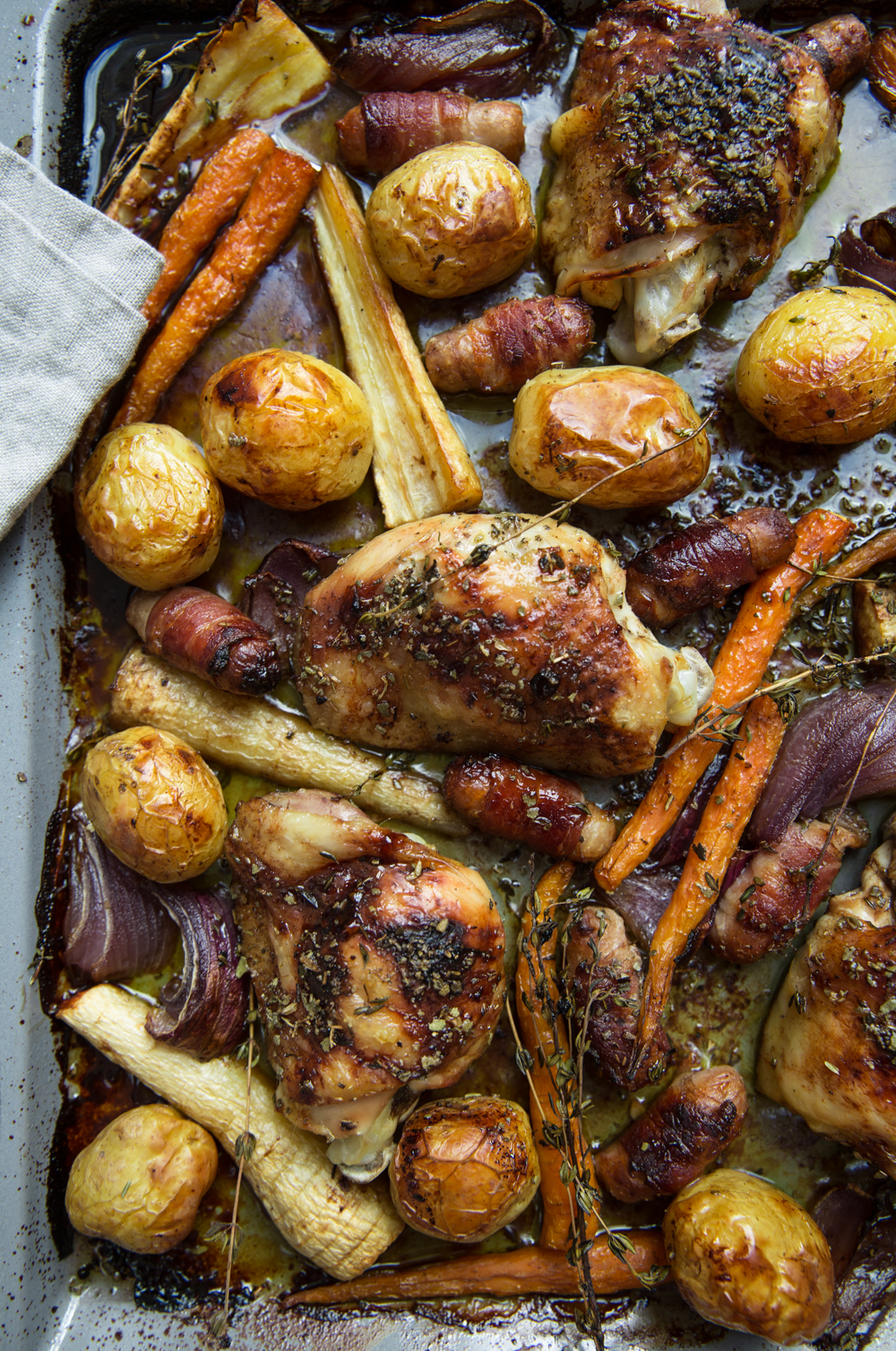 Don't even get me started on those sweet baby carrots and nutty parsnips.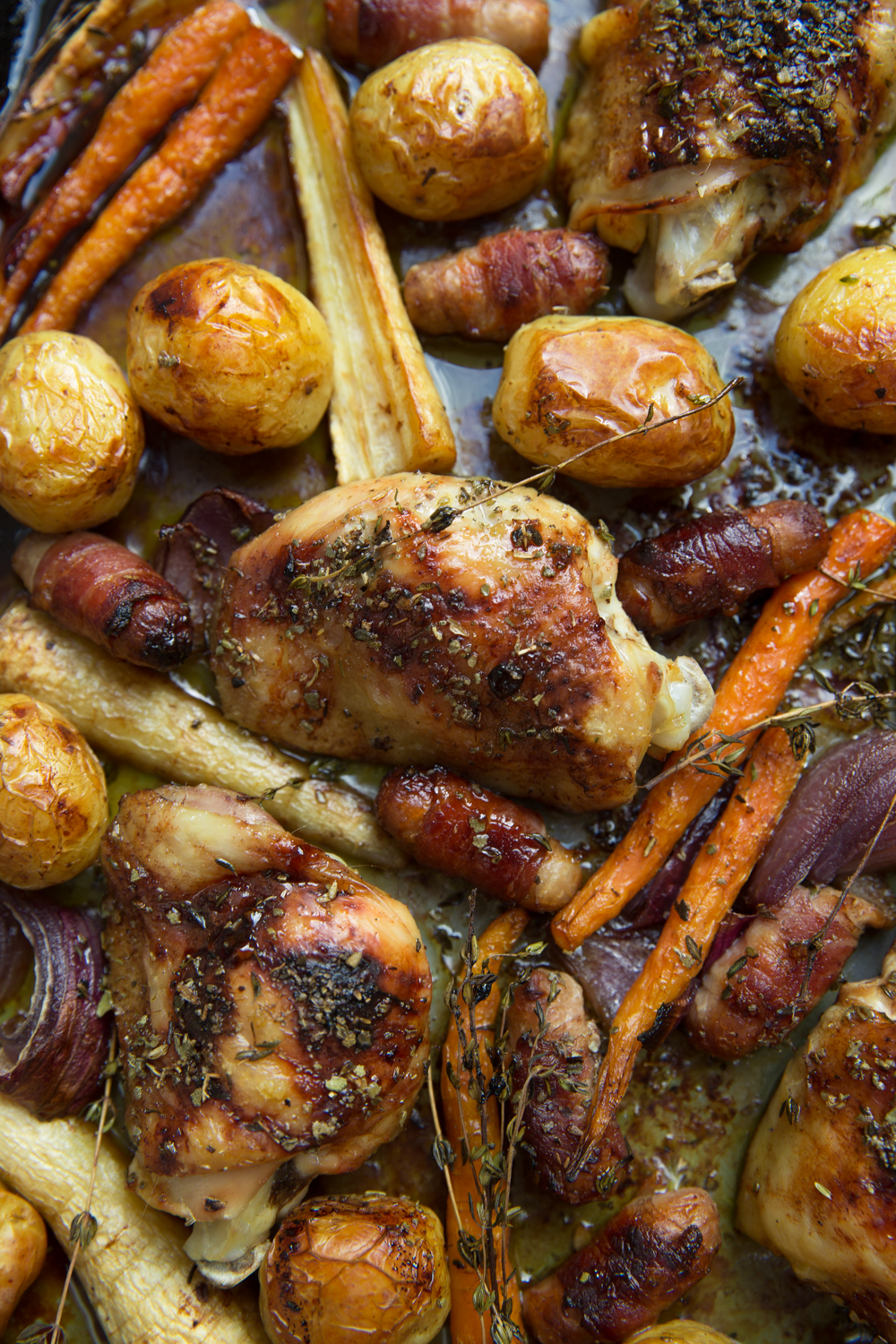 Serve the tray as it is and let everyone help themselves, family style.
Just promise me you'll dip one of those perfectly roasted potatoes into that rich sauce.
Sunday roast heaven, with none of the hard work.
But your guests don't need to know that, do they?