In the middle of a sprawling tapestry of olive groves and vineyards you'll find Eygalieres.
A little sleepy village with a weekly market, a handful of restaurants and winding streets lined with stone houses draped in roses and vines.
It seemed like the perfect place to hunt out some supper and perhaps a glass of rosé or two.
We arrived in the golden glow of late afternoon.
Feeling somewhat relaxed already, in that way you always do on the first evening of the holiday. You go from being like cold hard butter that can't be spread onto toast for life nor money… to the half melted type ready to be smothered liberally onto a French baguette.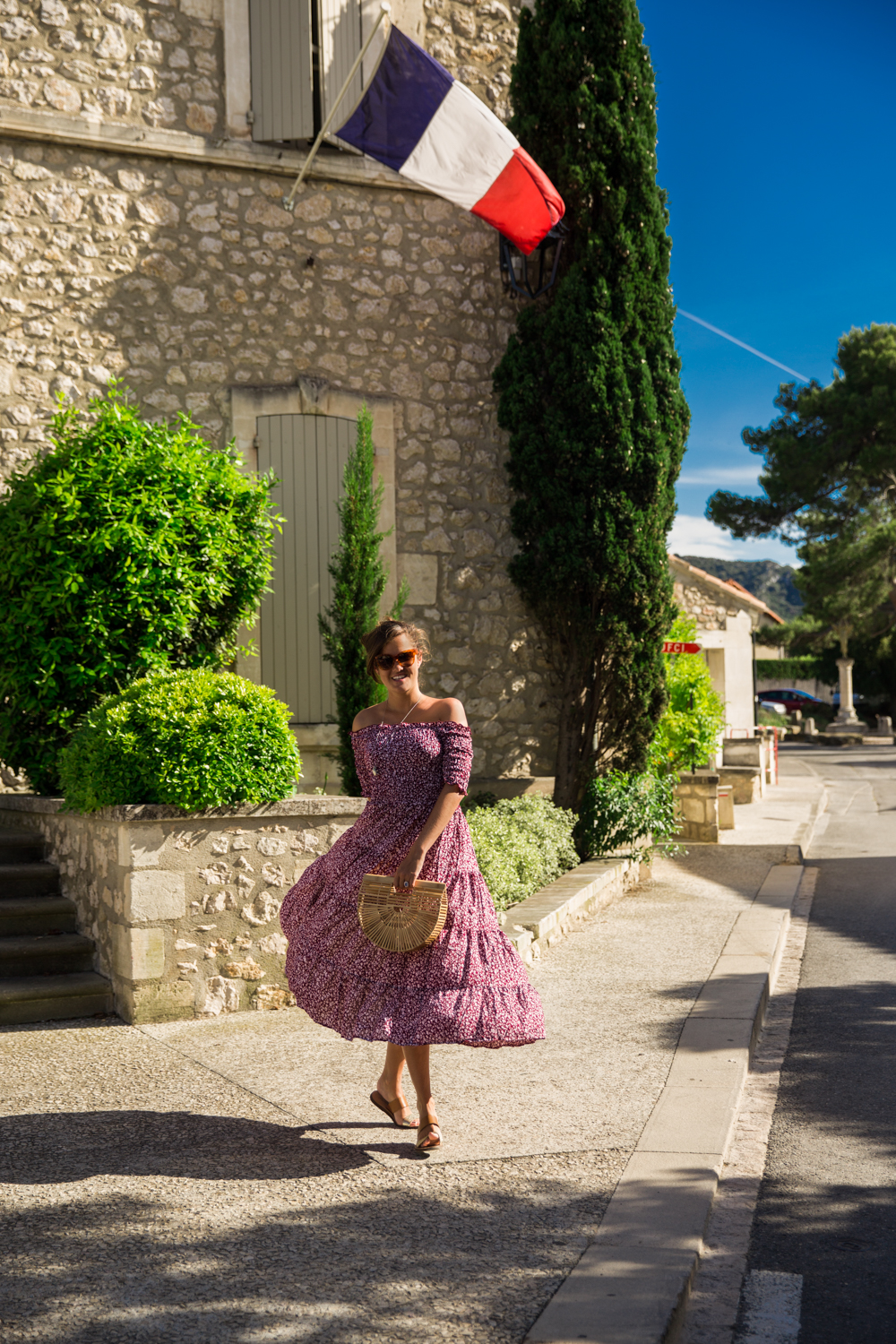 Swishing around town in a Bardot dress, Bamboo bag, Strappy sandals and D&G sunnies.
Ad - Shop this post