If you ask me, the best recipes are quick, easy and really, really delicious.
This one ticks all those boxes… and one more.
The adorable box!
See?
Sinfully moreish, buttery, crumbly, lemony bunnies.
Wearing bow ties.
Perfect to serve this weekend, with a good pot of tea.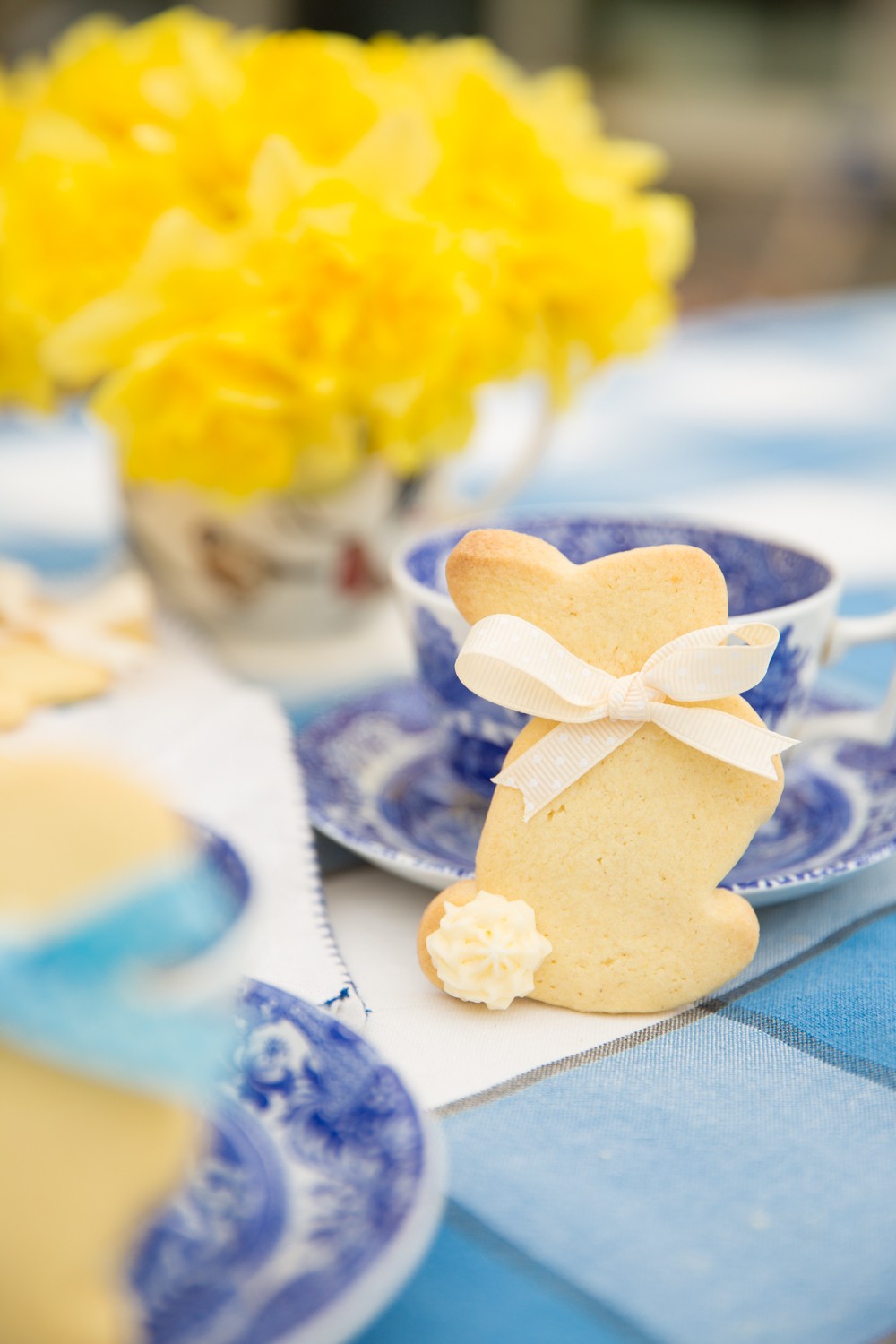 To make 10 bunnies you'll need:
Biscuits:
100g soft butter (warm but not melted)
50g icing sugar
100g plain flour
50g cornflour
Zest of 1 lemon
Buttercream:
100g icing sugar
50g soft butter
Juice of 1 lemon
Ribbon – for bows
Beat together the butter and sugar until smooth, then add the flours and do the same again.
Roll into a bowl, wrap with clingfilm (Saran Wrap if you're American) and pop into the fridge for 15mins.
Meanwhile put the oven onto 160C/320F to warm up.
Once chilled, remove your dough and flour a surface.
Roll your dough out until it's about half an inch thick.
Take your easter bunny shaped cutter and go to town!
Get as many as you can. Then take the scraps and roll them out again, and get a few more.
Cover a baking tray with greaseproof paper and gently place your bunnies on top.
Spread them out a bit so they have a little room to grow.
And bake on the middle shelf for 15-20mins.
While they're cooking you can tie little strips of ribbon into tiny bows.
When the cookies are done, put the tray on one side to cool completely (might work faster outside!).
While they're cooling, make your buttercream.
Cream together your butter and icing sugar, with the juice of 1 lemon.
Once the bunnies are completely cool, blob a tail of buttercream onto each and a tiny blot where his bow tie should go (it'll act like a delicious glue!) You can use a piping bag or just a teaspoon.
Stick the bows on while it's still wet and serve!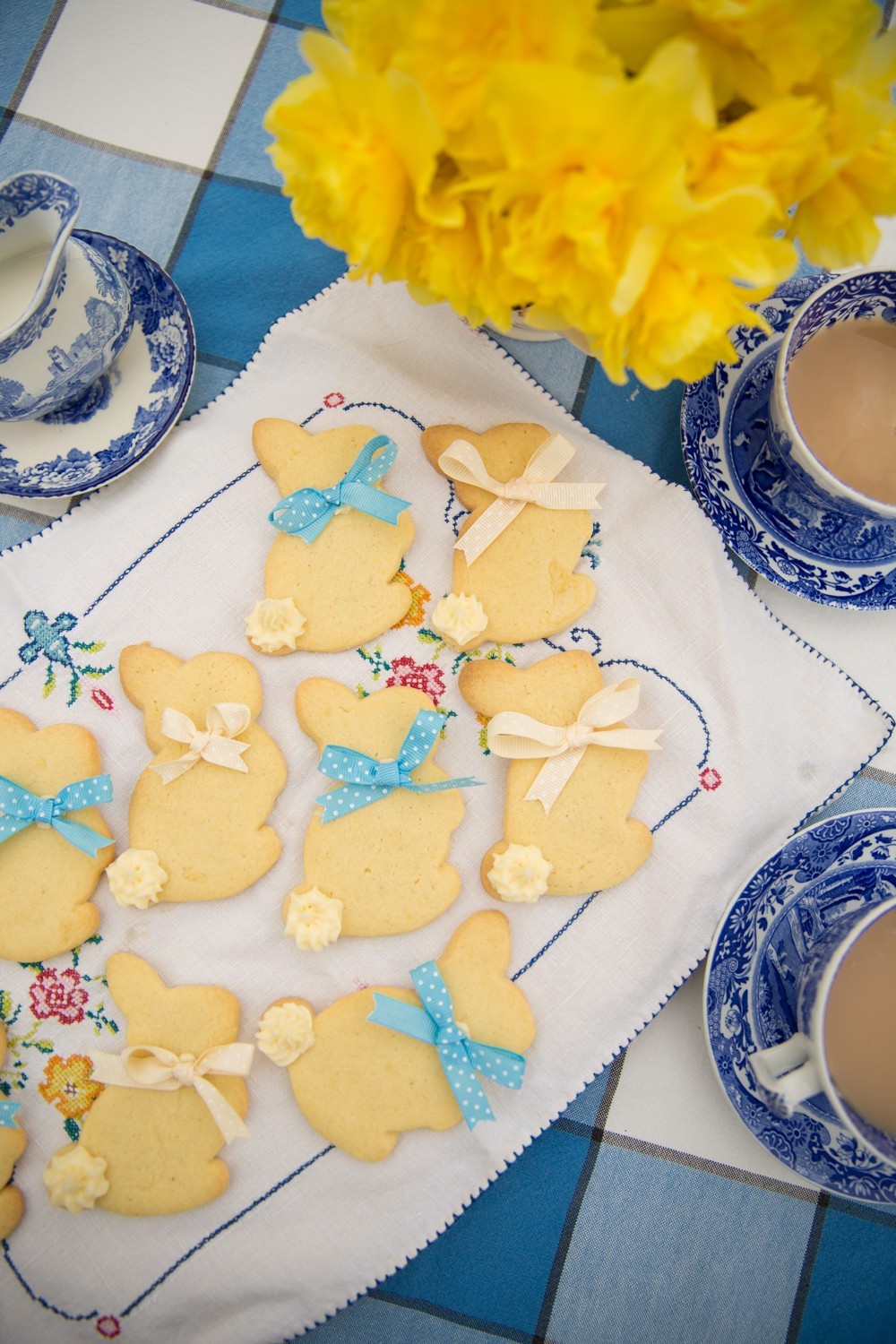 Creamy, buttery, lemony, crumbly biscuits with the most delicious tails!
Everybunny will love them.
Just don't leave two alone for very long, or you'll soon be overrun with hundreds of baby biscuits!