I've always wanted to visit Japan for Cherry Blossom Season.
I thought that this spring was going to be the year, I'd done all the research and was set to book… when I found out that a couple of months is not enough notice.
You really need to plan about a year in advance it seems.
Hotels get booked up months in advance as the whole world flocks to the island of Sakura.
I can hardly get my head around planning my wedding a year in advance, never mind a holiday!
Thankfully my disappointment was short lived, as London seems to be treating us to our very own sakura festival!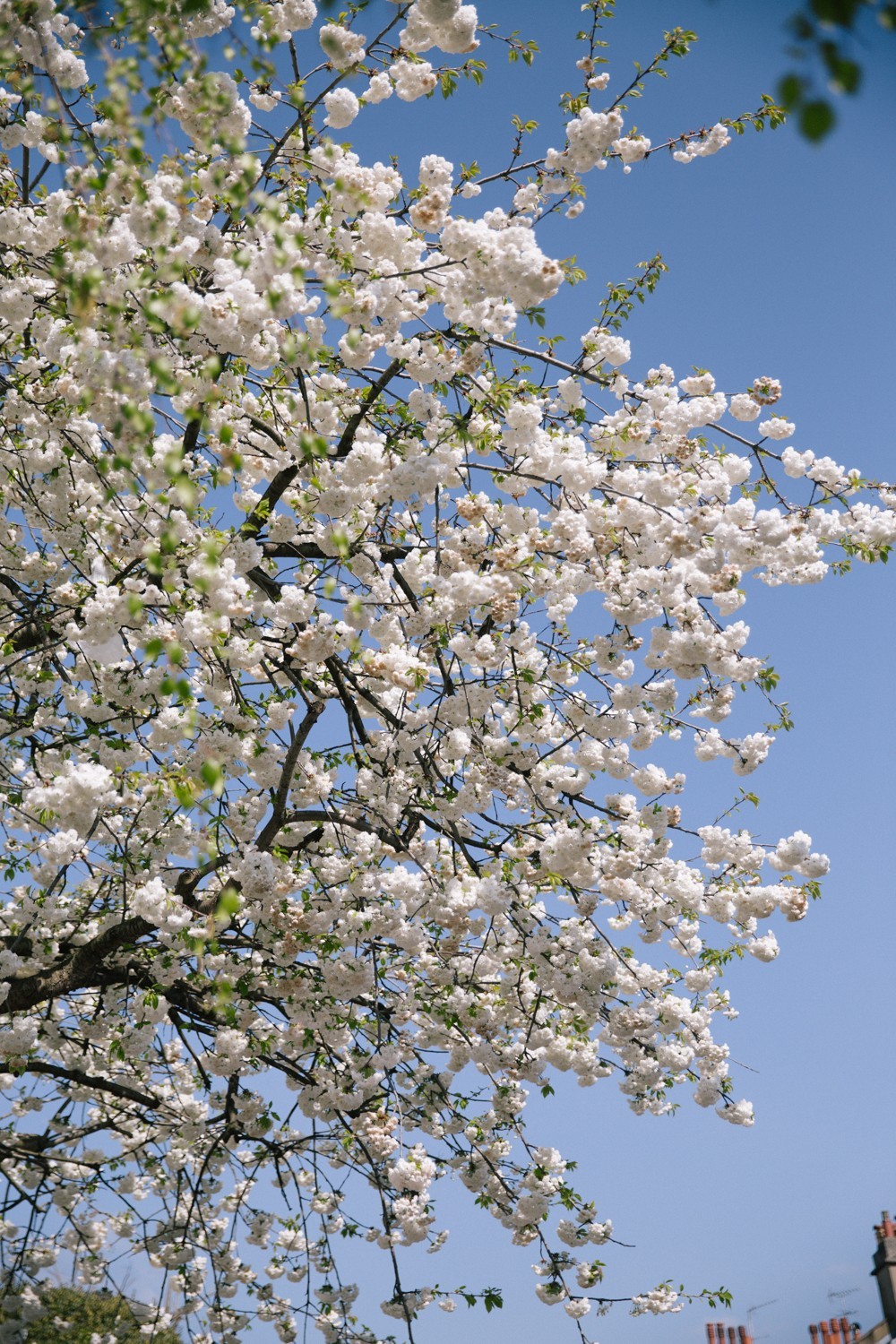 Petals fall from trees fit to bust in blizzards, showering passers by in confetti.
Much to their delight!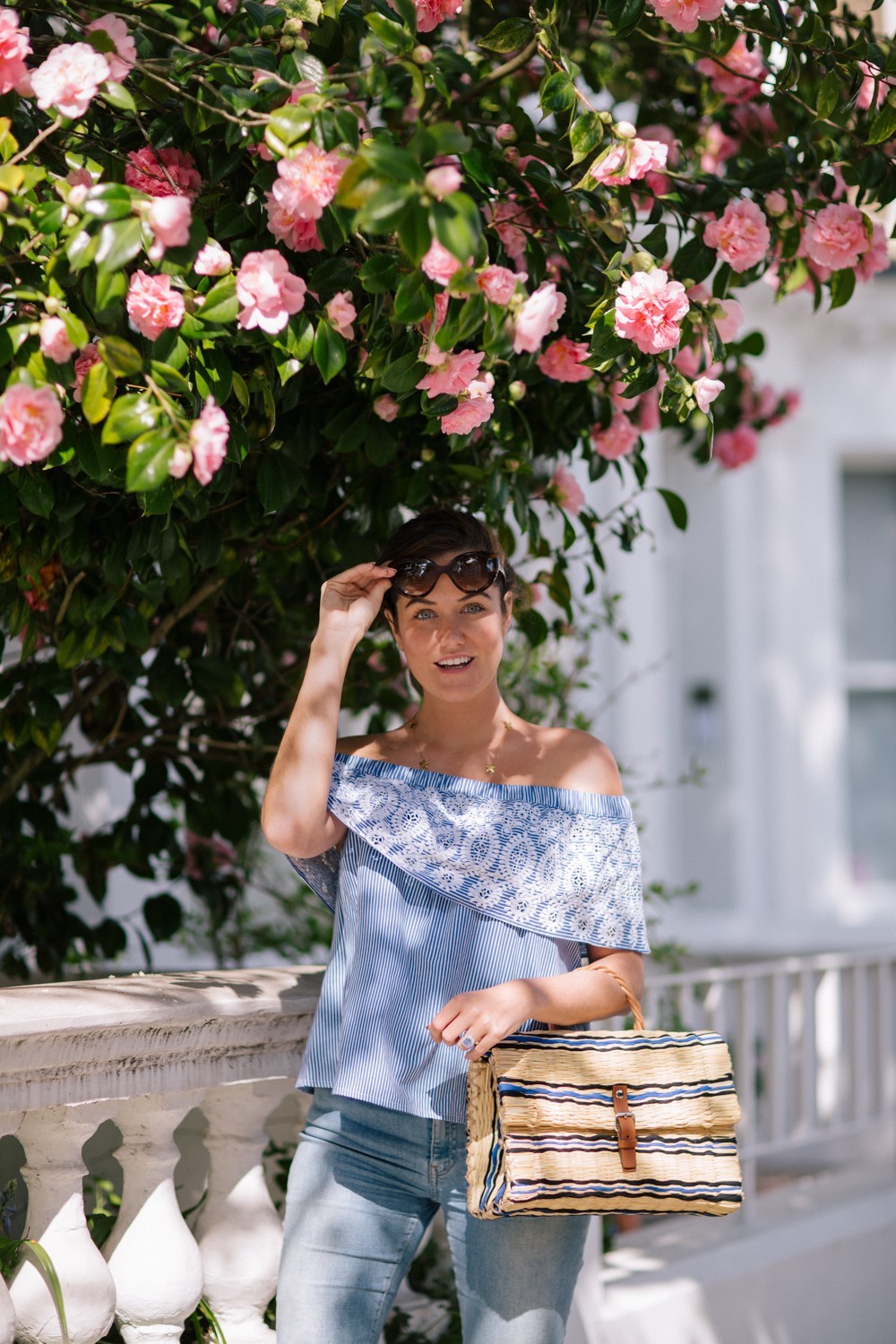 Wearing my lucky Silver May Constellation.
Striped eyelet top // Skinny jeans
And a new basket from Portugal.
I discovered this shop online and agonised over which to choose.
God knows why, we both knew I'd go for stripes in the end!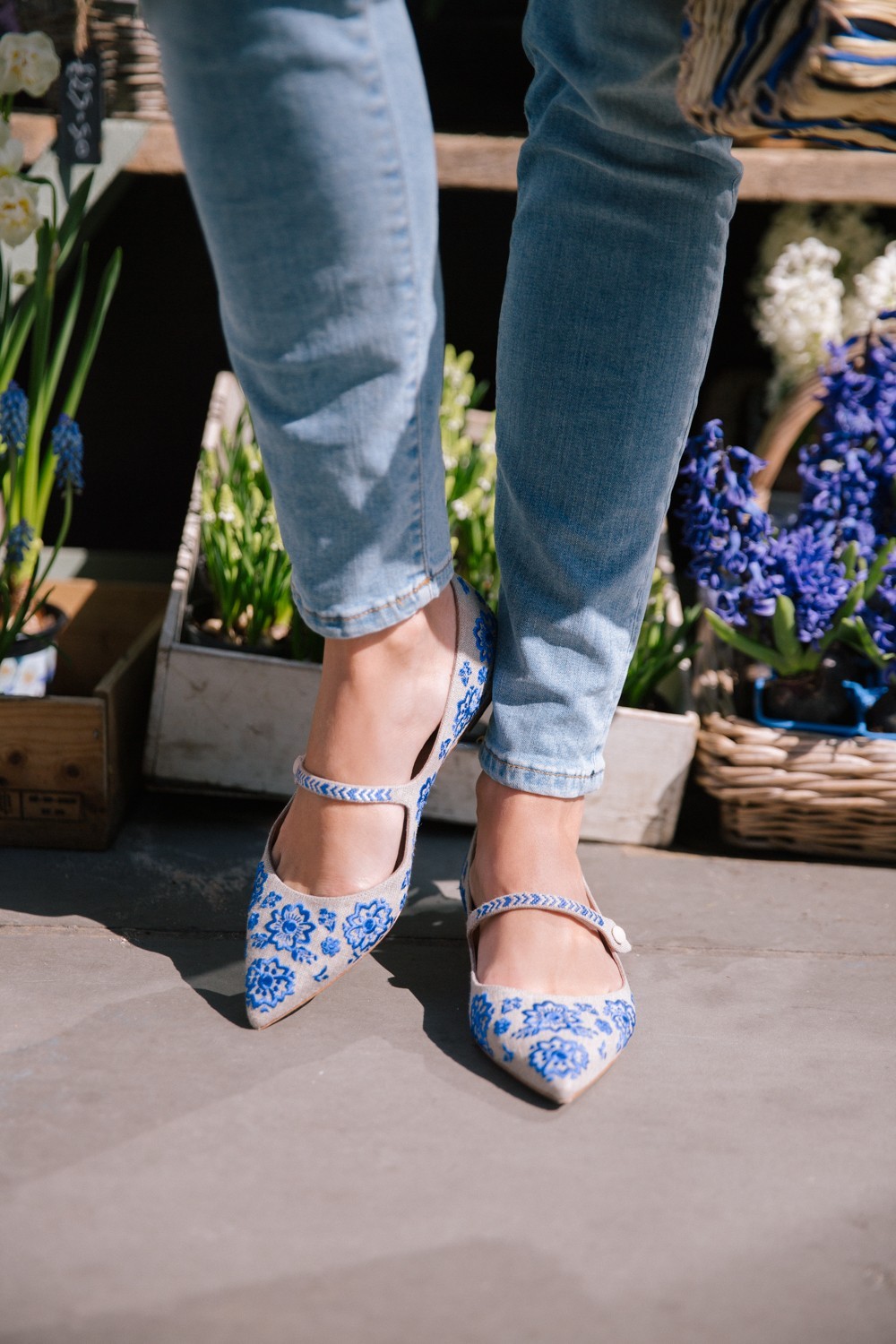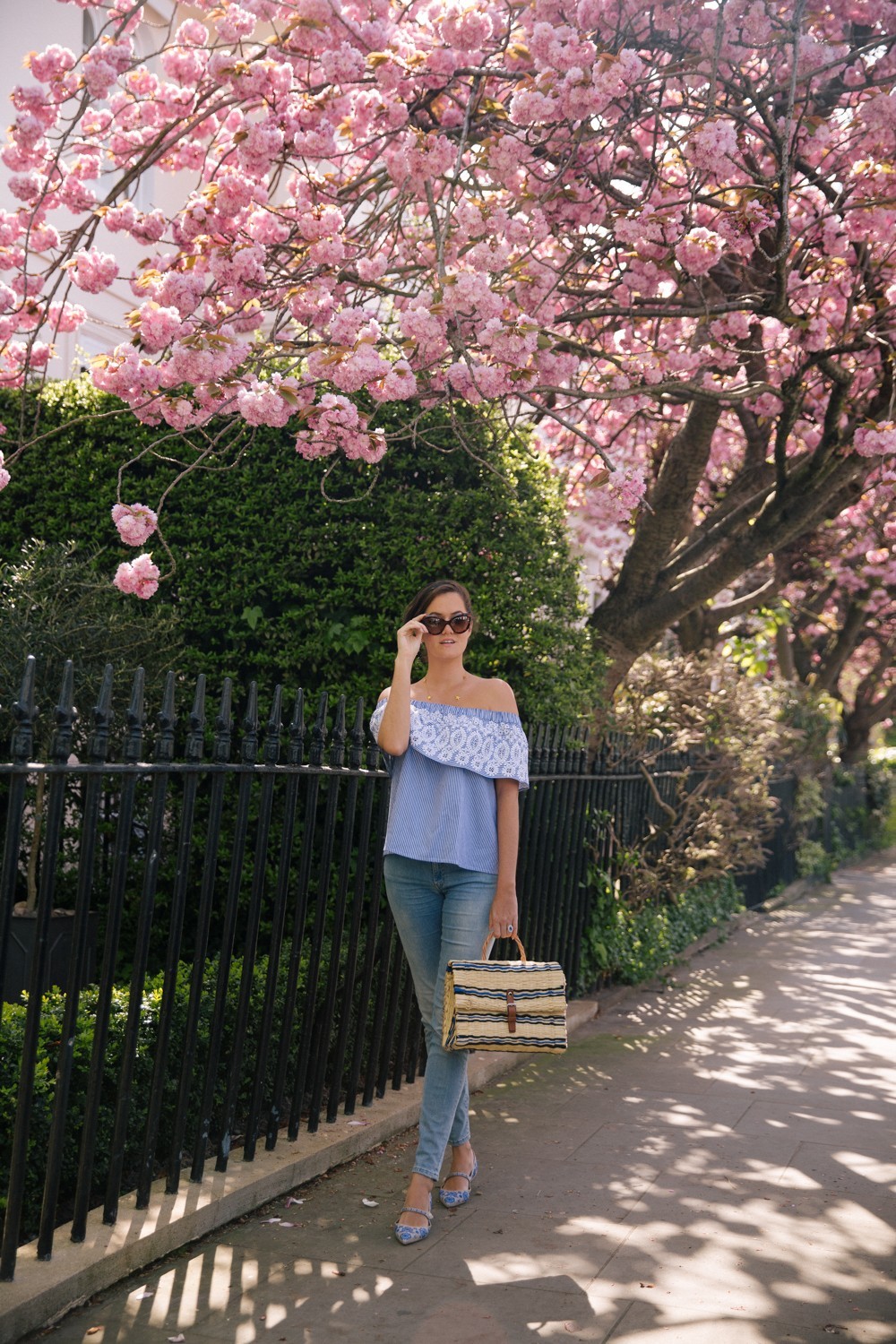 I find streets shaded by waving cotton candy trees utterly irresistible.
Our very own little taste of what Japanese cherry blossom must be like.
Without the jet lag!
Ad - Shop this post