There's rather a cruel and unfair joke about Americans made by people on this side of the pond. People say that Americans don't look past their own borders, that they couldn't point out Paris on a map (and I don't mean Paris, Texas), and that "Europe" is seen as one homogenous blob that you can "do" in a week.
Not only is that not true of any American I've met, but I'm going to go out on a limb here and say that us Euros are just as bad!
So many of us see "America" as New York, Florida (Disney), LA (Coachella) or perhaps Texas (cowboys and music) with a large, uninhabited space in between. In fact most responses to me visiting Charleston were along the lines of "where?"
The US has so much more to offer than a once in a lifetime trip to see Lady Liberty. I have so many spots on my To-Do List that I don't think I could possibly see them all in a lifetime, but I'll give it a good go!
One of these places was Charleston, South Carolina. Somewhere that doesn't get a lot of press back home, in fact I fell in love with the place through Julia, who moved here last autumn.
When she invited my fiancé (still not used to saying that!) and I to stay, we jumped at the chance. Thrilled to have her and Thomas as our guides.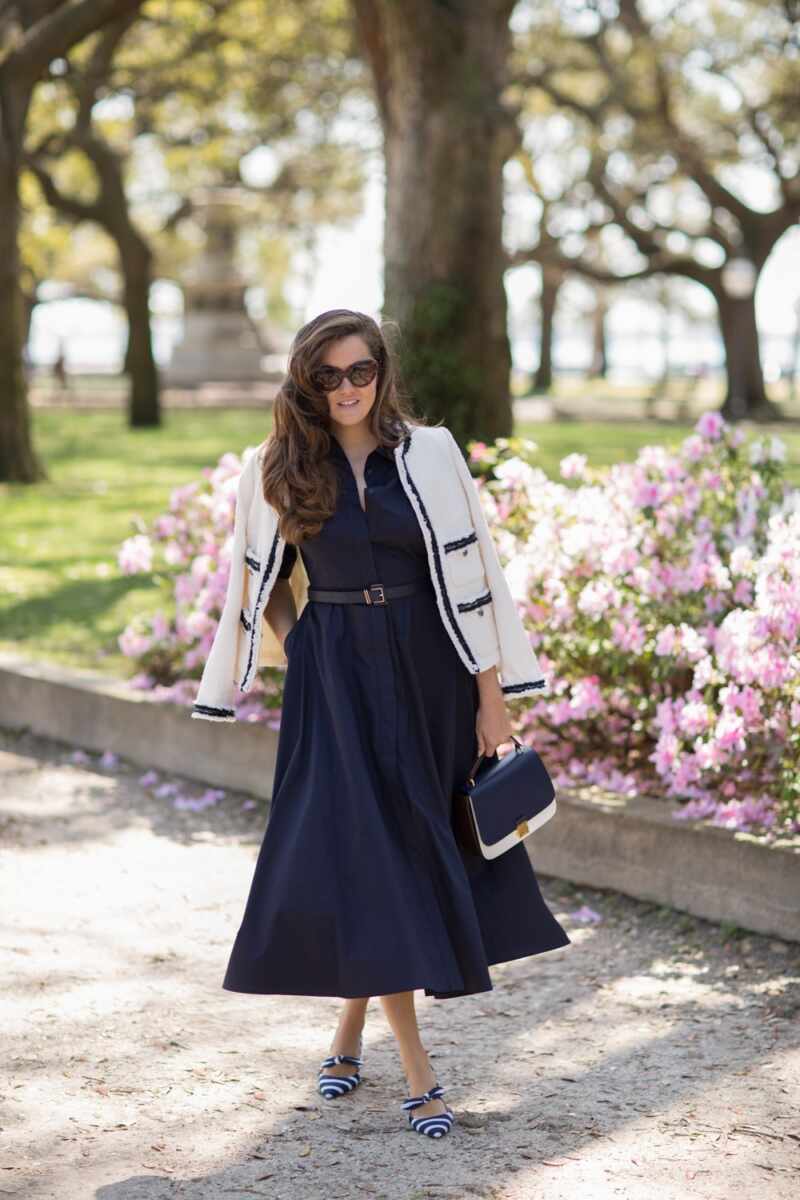 Thrown into the depths of a warm spring, wearing
Ad - Shop this post