We arrived in New York to something of an unexpected winter wonderland.
We'd anticipated the same warm spring we'd quickly become accustomed to in London, so when our flight was cancelled we never even imagined it was for a blizzard!
Thankfully the storm wasn't nearly as serious as people had feared and after a day or two everyone was back on their feet, and we were in the air.
We arrived in The States a little later than expected with a few more coats stuffed into our suitcases than originally planned!
But with a fresh blanket of powder beneath our feet I certainly wasn't complaining.
We strolled out into the crisp morning air in search of breakfast.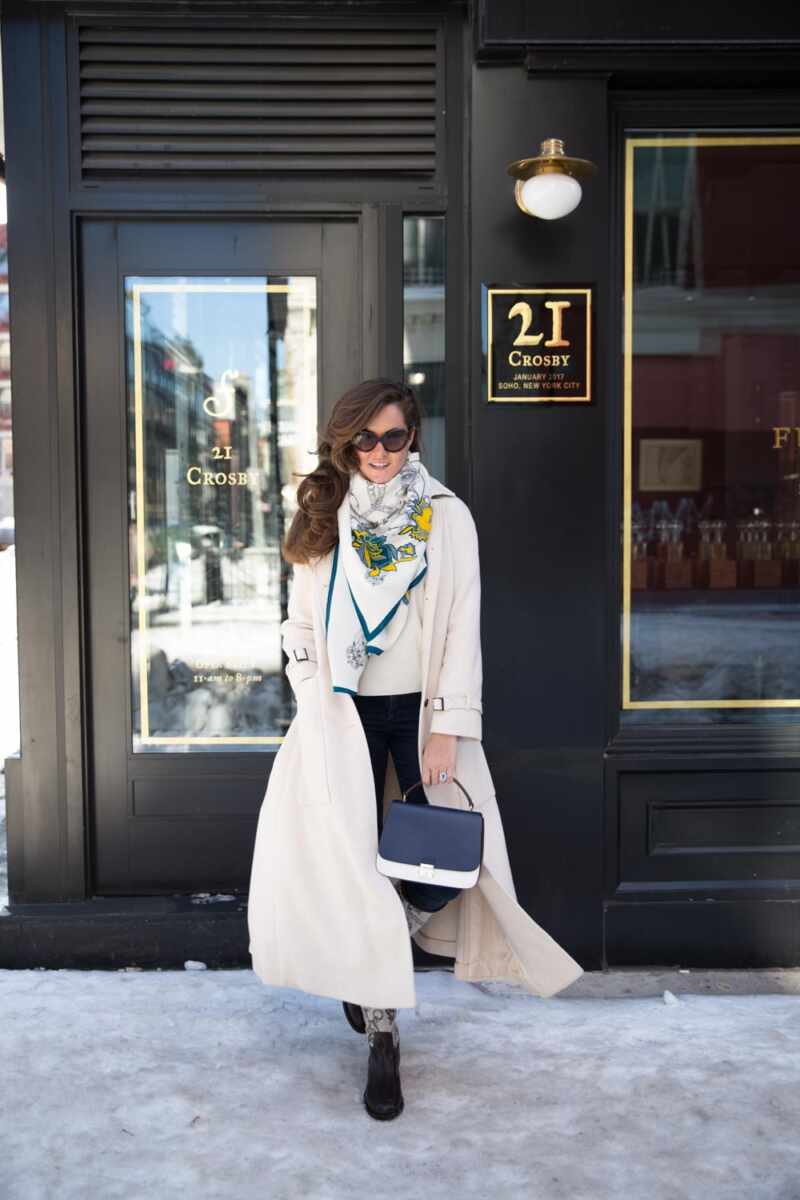 Ad - Shop this post