Queso fundido is, in my humble opinion, the king of snacks.
Hot melty cheese, bursting with spicy Mexican flavours, served with tortilla chips (and preferably ice cold margaritas!)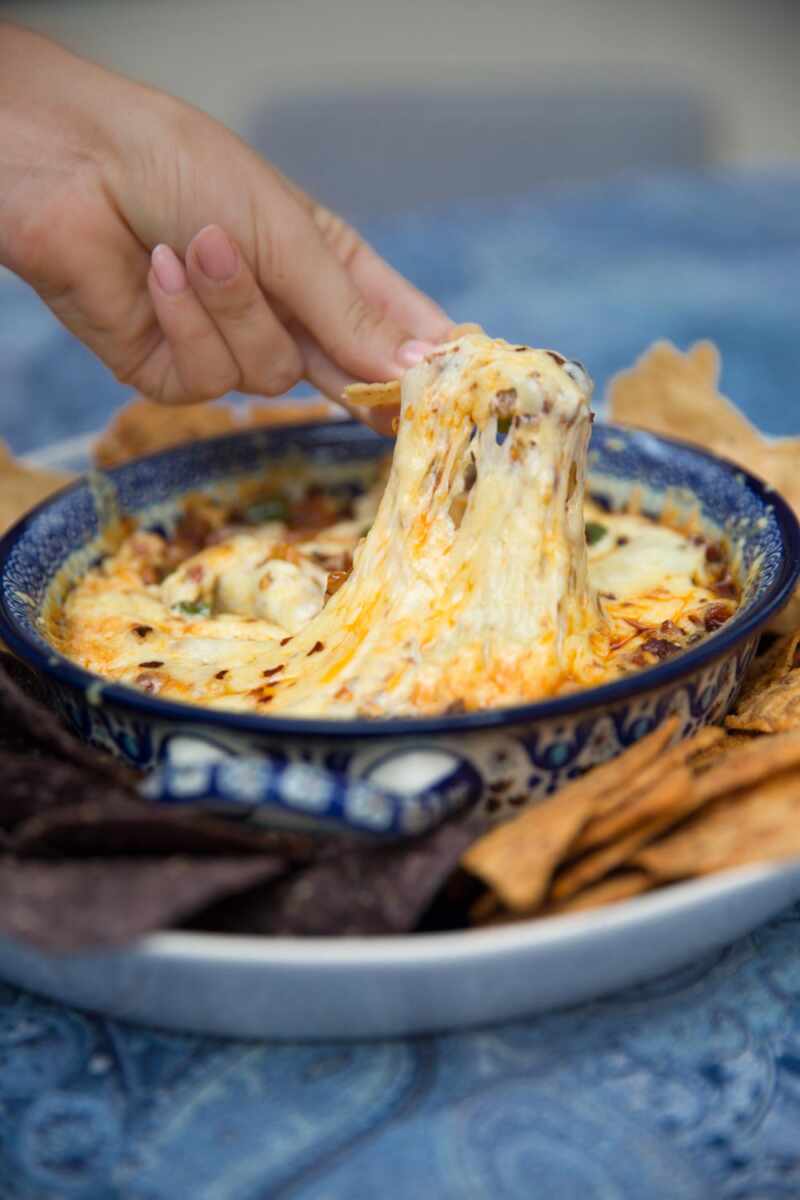 It's quite the show stopper for drinks with friends, and a serious treat for a quiet night in.
In queso emergency, make this!
50g Cooking chorizo – crumbed or chopped finely (ocado sells crumbed) 
1 small onion – finely chopped 
2 peppers – finely chopped 
150g mozzarella – grated 
150g gouda or mild cheddar – grated 
Chips for dipping
Pre-heat your oven to 180C/350F and start by frying your onion and chorizo in a hot pan on the hob. Don't worry about oil, the chorizo will take care of it.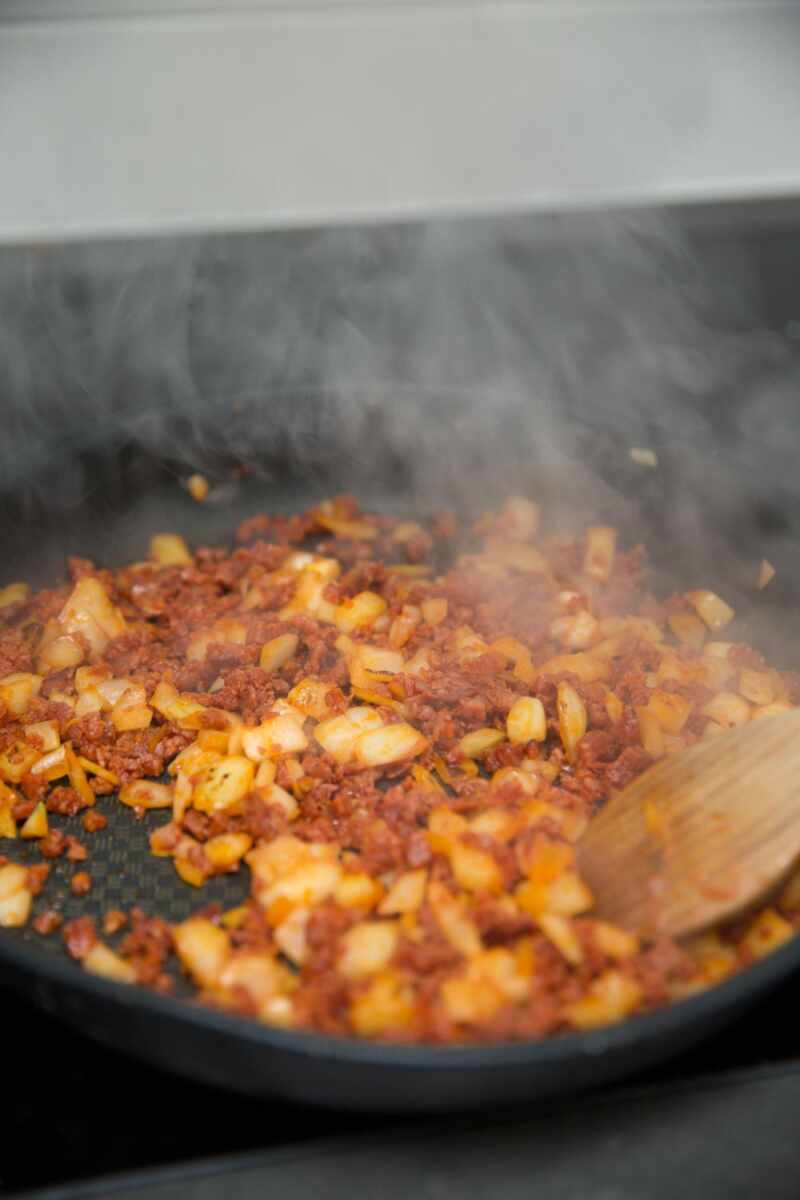 Once softened, add your peppers and fry gently.
Now you'll want an oven proof dish or skillet.
Add a layer of chorizo mix to the bottom, followed by a layer of cheese, then repeat until full!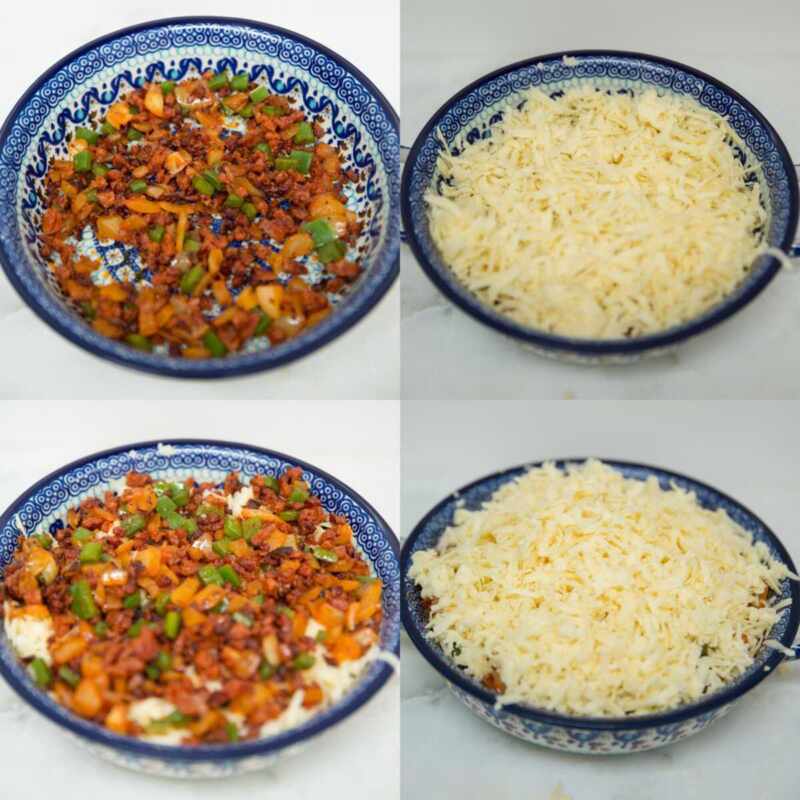 Dust a few chilli flakes or a pinch of smoked paprika over the top.
Pop into the middle of the oven and bake for 5-10 mins, keeping a close eye on it.
As soon as it's melted, it's done!
Don't let it cook too long or it'll seize up.
Serve with chips or crudité if you're feeling virtuous!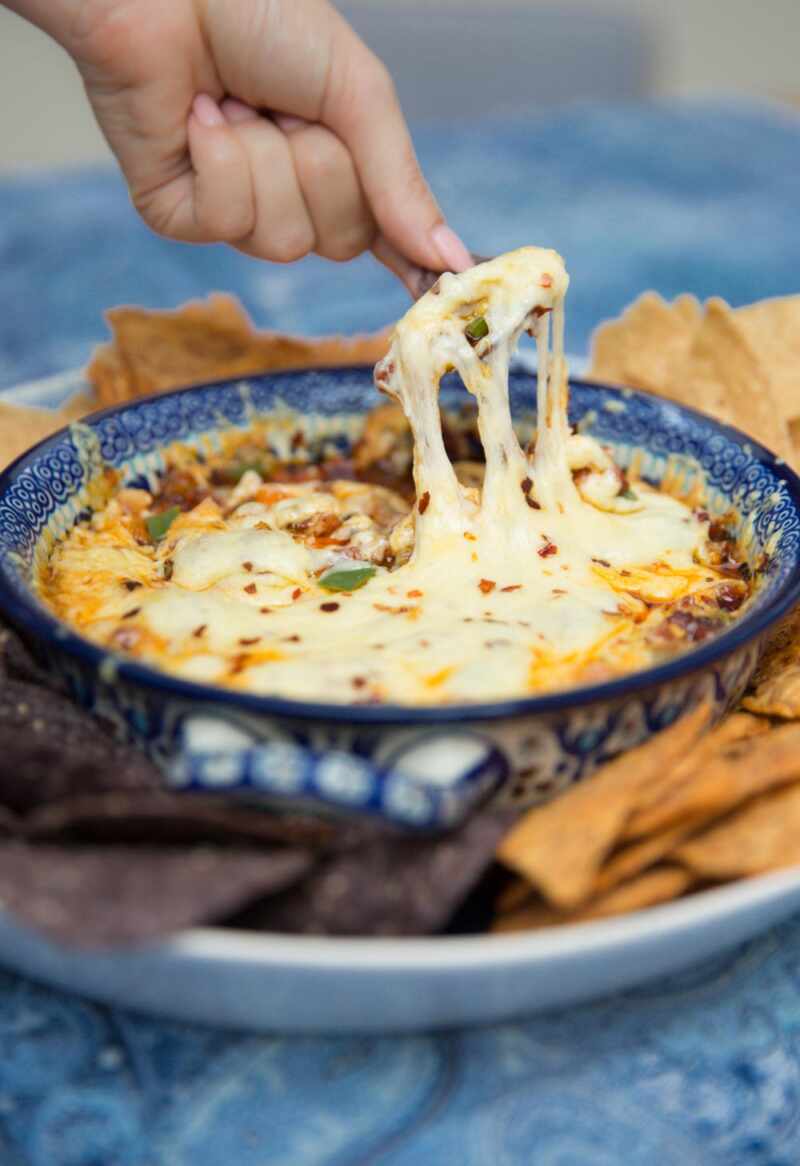 Dive in and dunk away.
Calories be damned, this is too gouda to miss!