Oh the weather outside is frightful…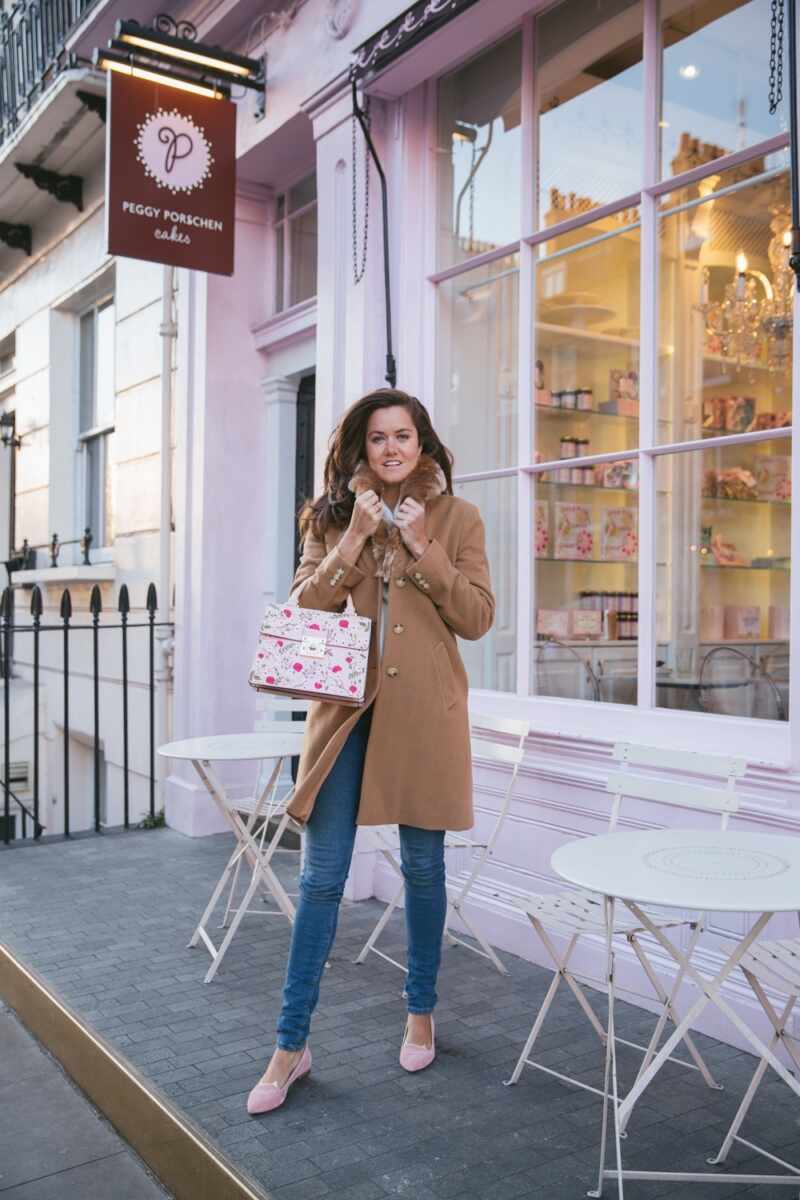 But in here it's quite delightful!
I've got just the place for you to cuddle up in and escape the bitter cold out there.
Peggy Porschen's Parlour.
Doesn't that sound like somewhere from a children's book?
Well, it's just as magical as you might expect.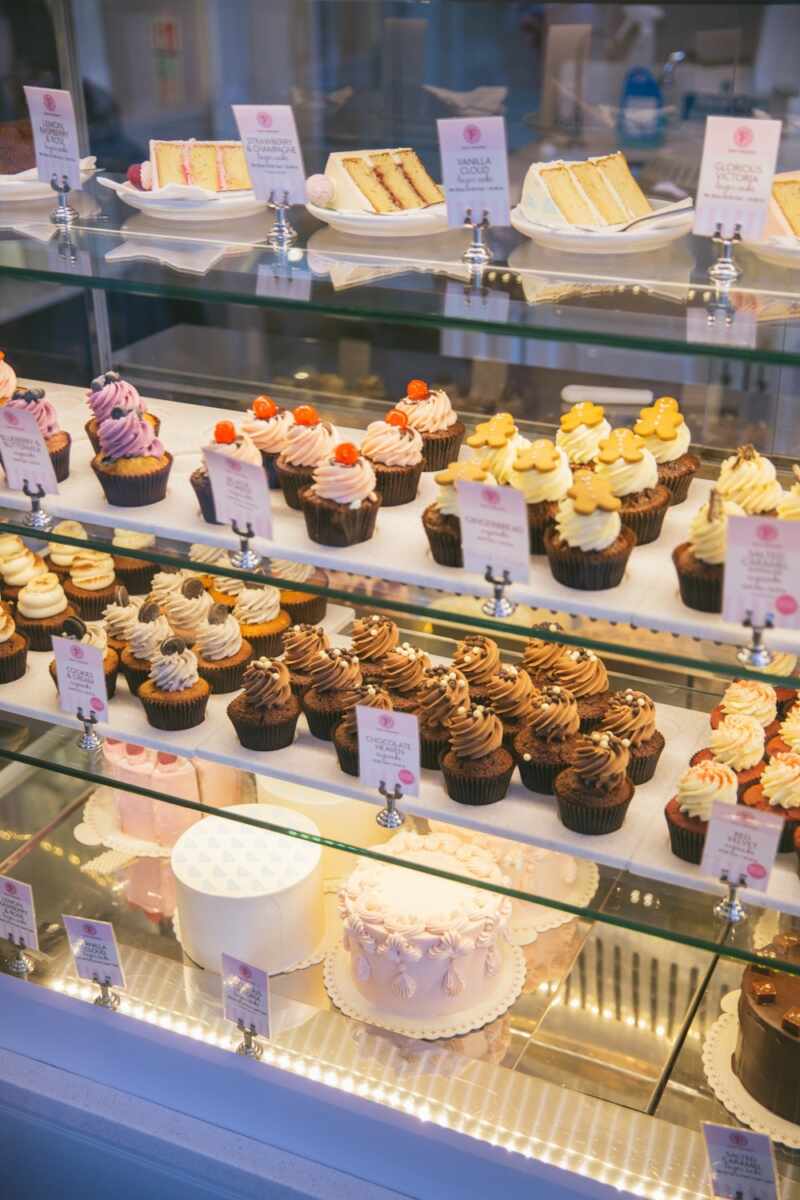 Shelves stacked high with all manner of surprises.
Red velvet cupcakes, fluffy with rich icing that hints at the gentlest tang of cream cheese.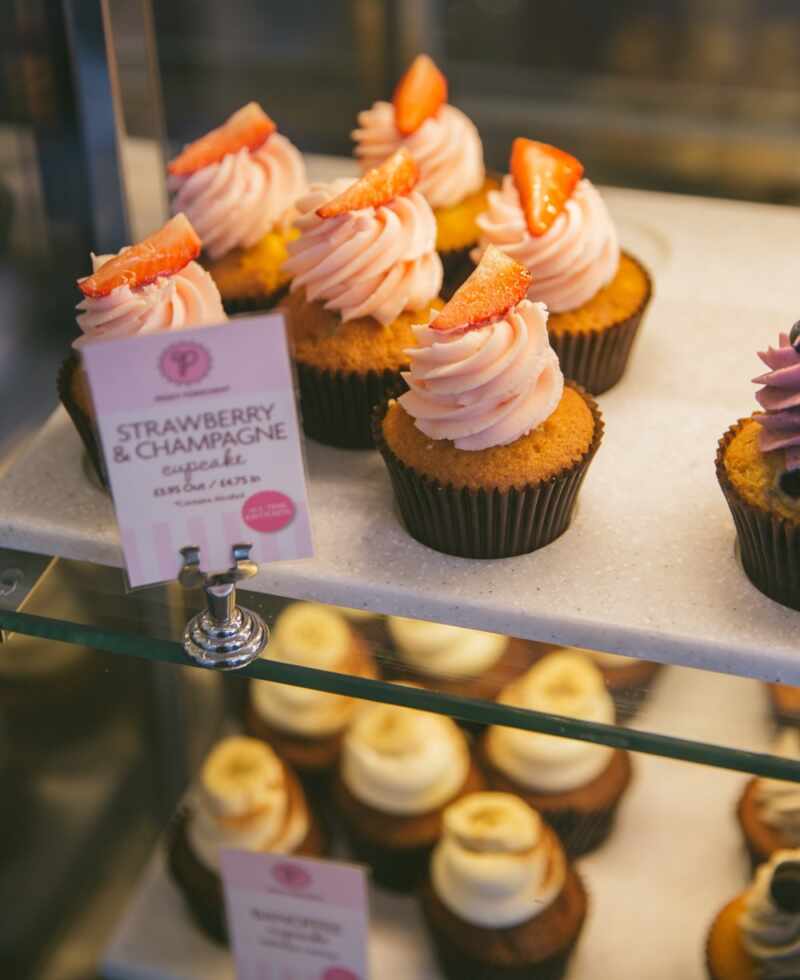 Strawberry & champagne cupcakes, filled with jam and topped with frosting that actually tastes like pink champagne!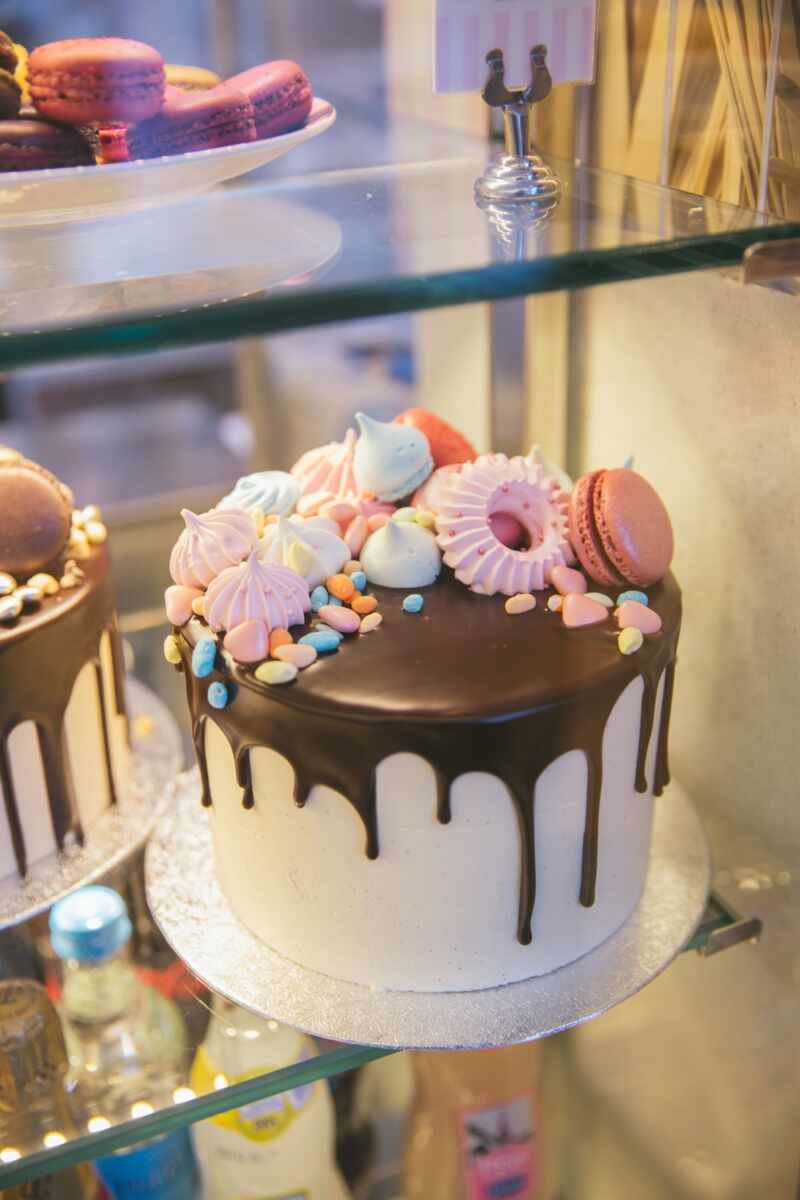 Birthday cakes galore.
And the rest!
Go and steal yourself a table and get cosy.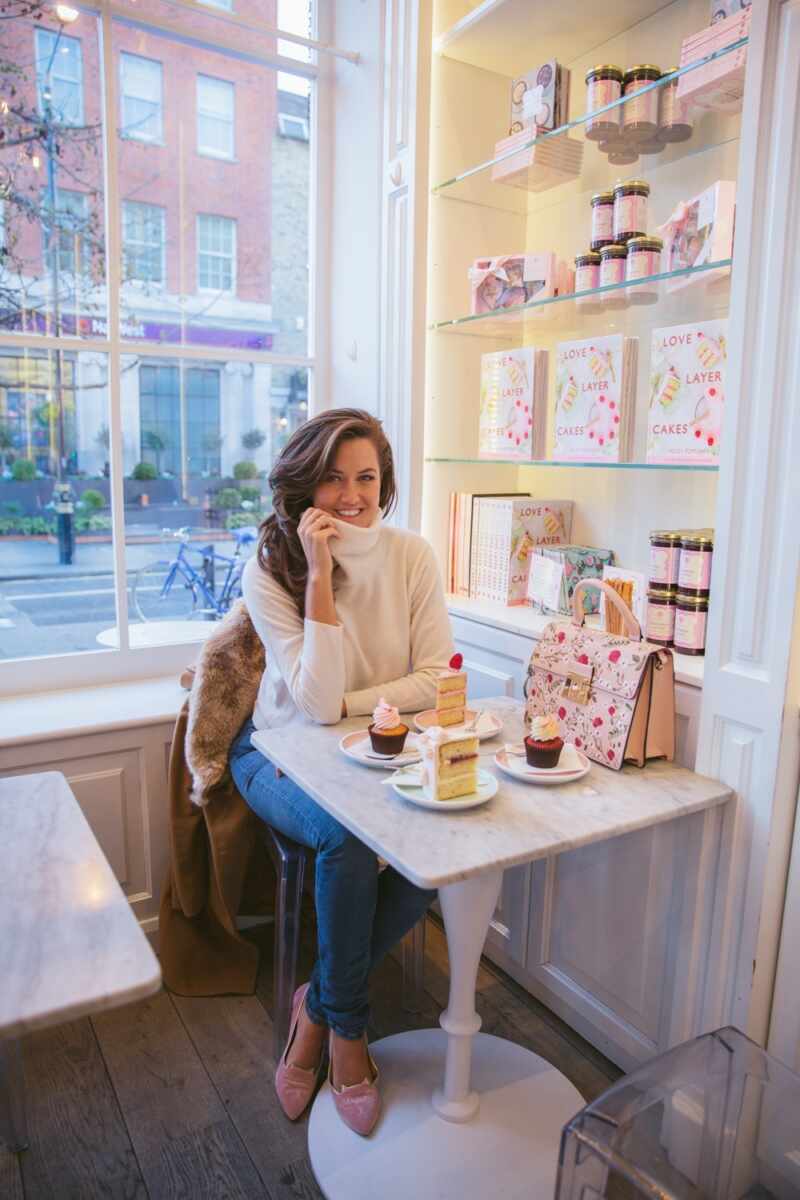 There's plenty to keep you distracted while you wait for your tea.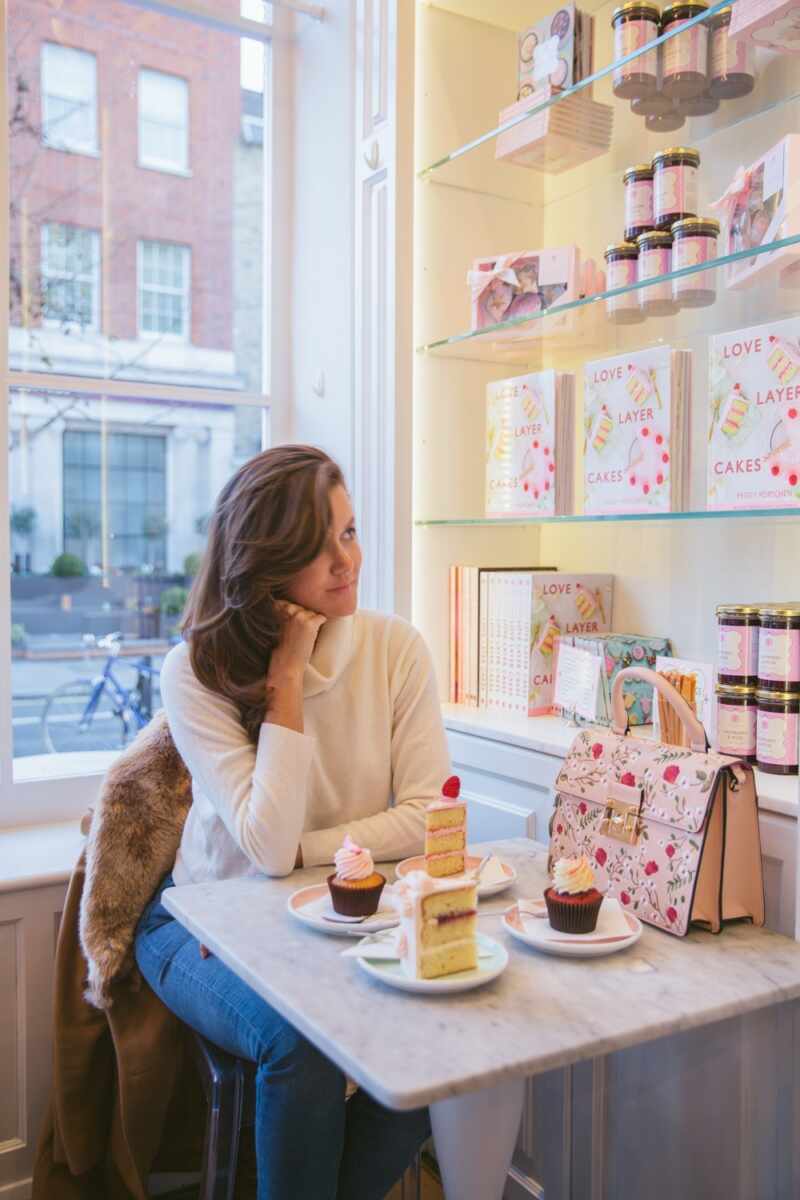 At the end of a very busy day, Tania and I stole away and spoiled ourselves rotten.
A classic Victoria sponge, with the addition of what I call "American icing" (a favourite of mine).
Strawberries & champagne, filled with dreams of summer days.
Lemon, raspberry and rose cake. Exceptionally good.
All served on pastel crockery that happened to go quite beautifully with my new baby…
We settled in and warmed up, chattering away about past and future… in between mouthfuls of cake.
Thoroughly warmed up, rested and utterly stuffed we went on our way.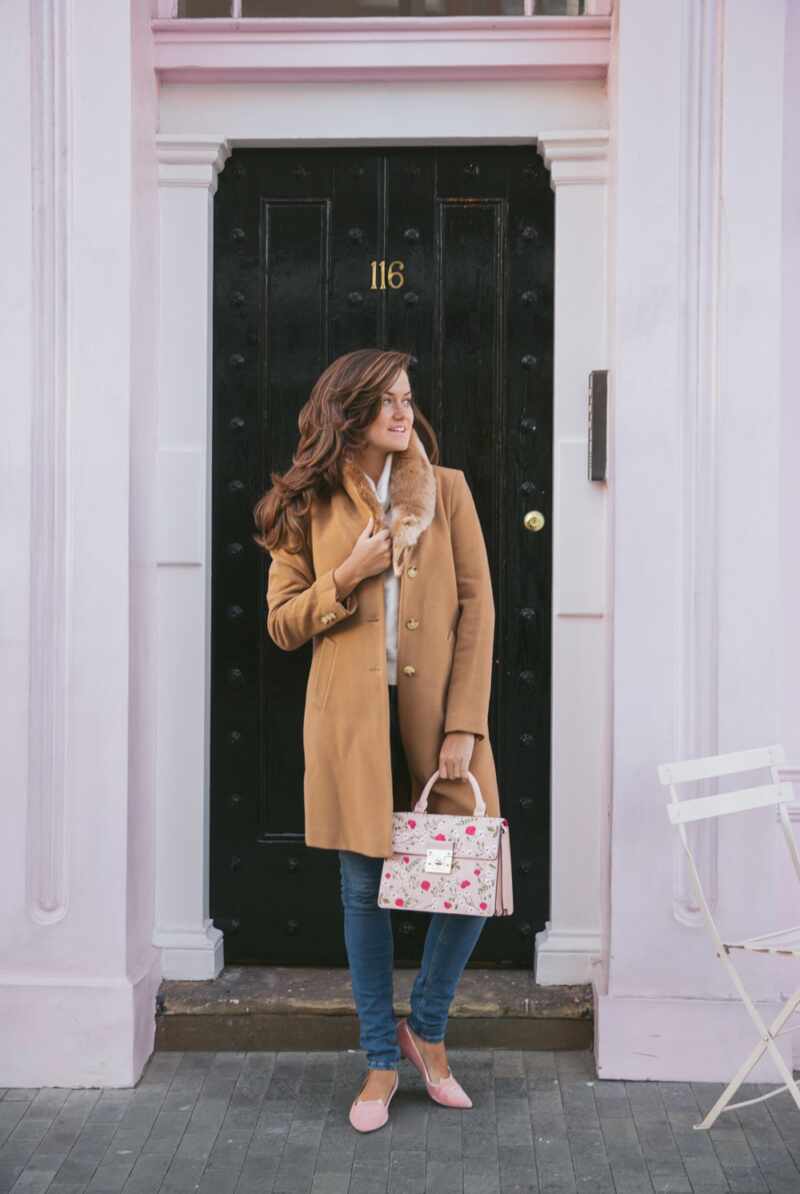 Fur trimmed coat (half price) – (US version)
Also in black, which I feel I need too? Argh!
Ad - Shop this post