It is cold and crisp outside, just the ticket for wrapping up warm and setting off to explore.
I know what you're thinking.
Is there really much more of Notting Hill for this girl to explore?
Well, that's what's so exciting about living in London right now. Everything is ch-ch-changing!
New restaurants pop up like mushrooms over night and some of them aren't half bad.
So come on, follow me and I'll show you around my newest find…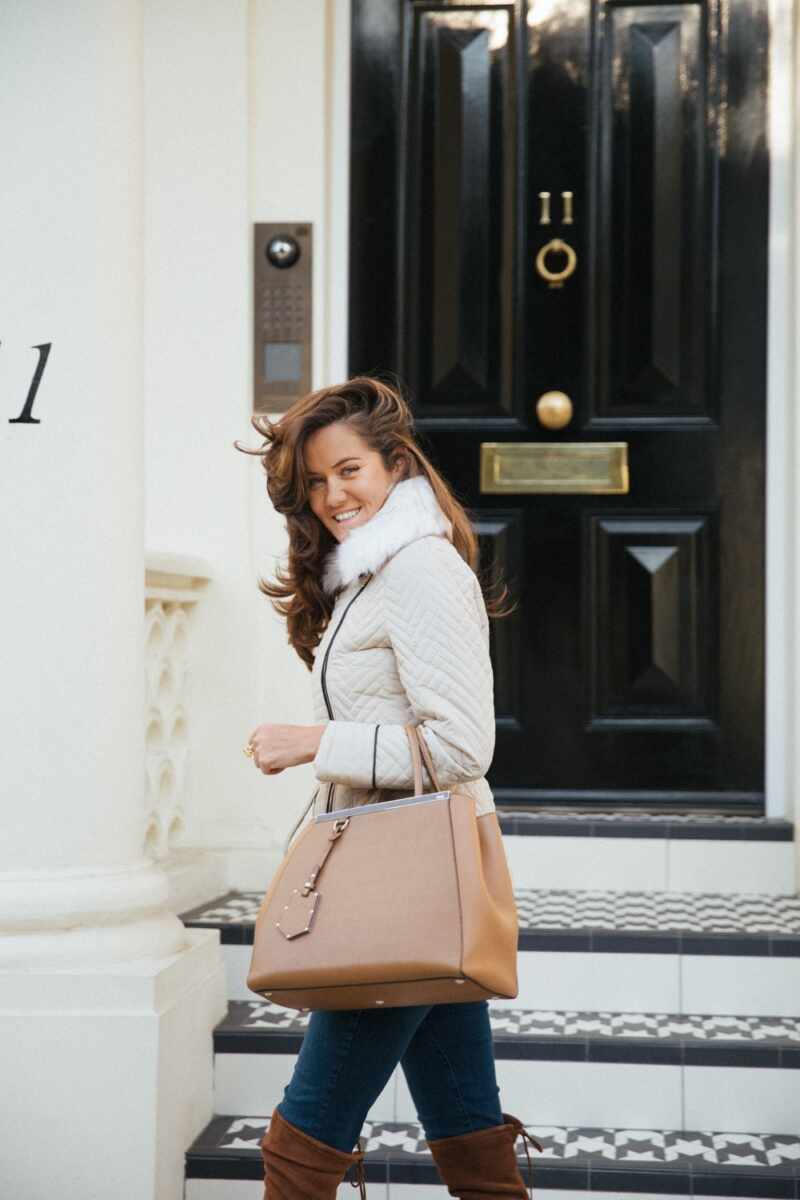 Belted puffa coat with furry collar
 Over the knee boots (use code ROOSTER, also check out this section!)
Ad - Shop this post