If you should find yourself in Marylebone with a little time on your hands, you should consider yourself very lucky indeed.
A somewhat underrated part of London if you ask me. People tend to nip into a restaurant, go to the pub after work or just bustle through on their way elsewhere.
Meaning you almost always get these pretty shop-lined streets to yourself.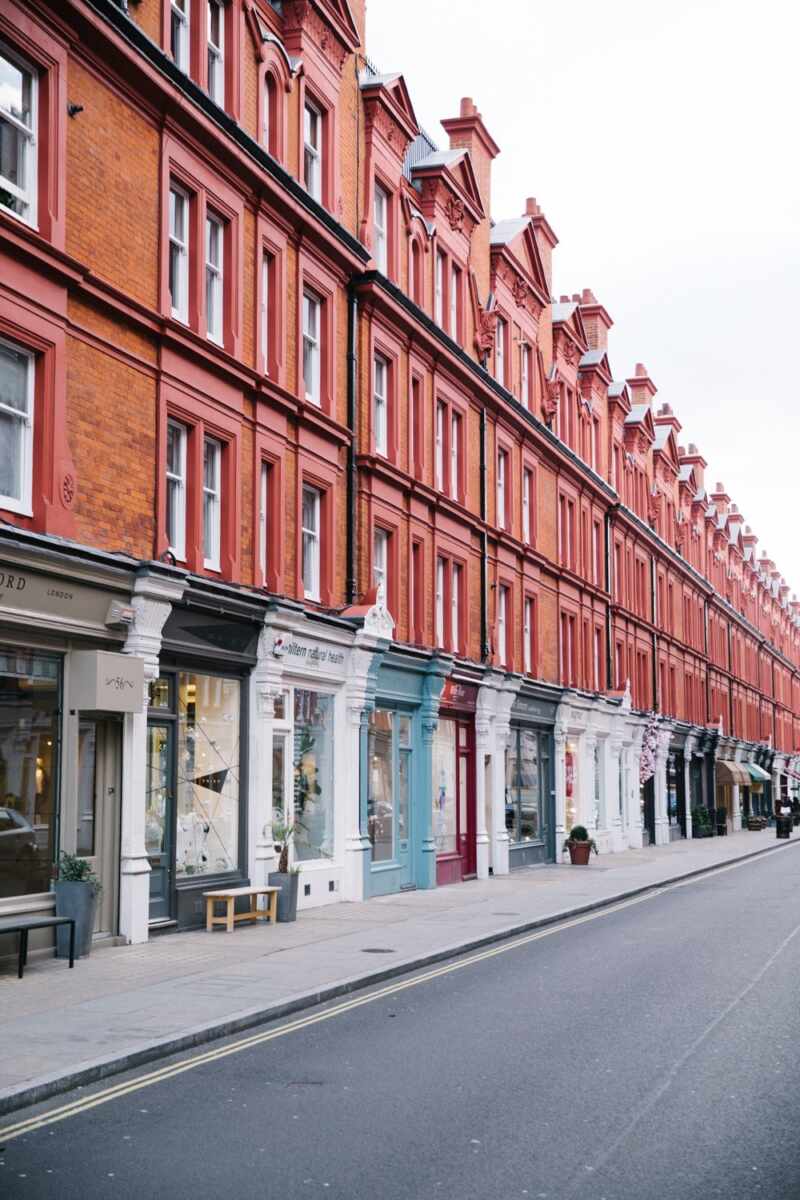 Rows of painted chocolate boxes to rival anything in Notting Hill, but far less appreciated.
In fact one or two are just bursting for you to notice them!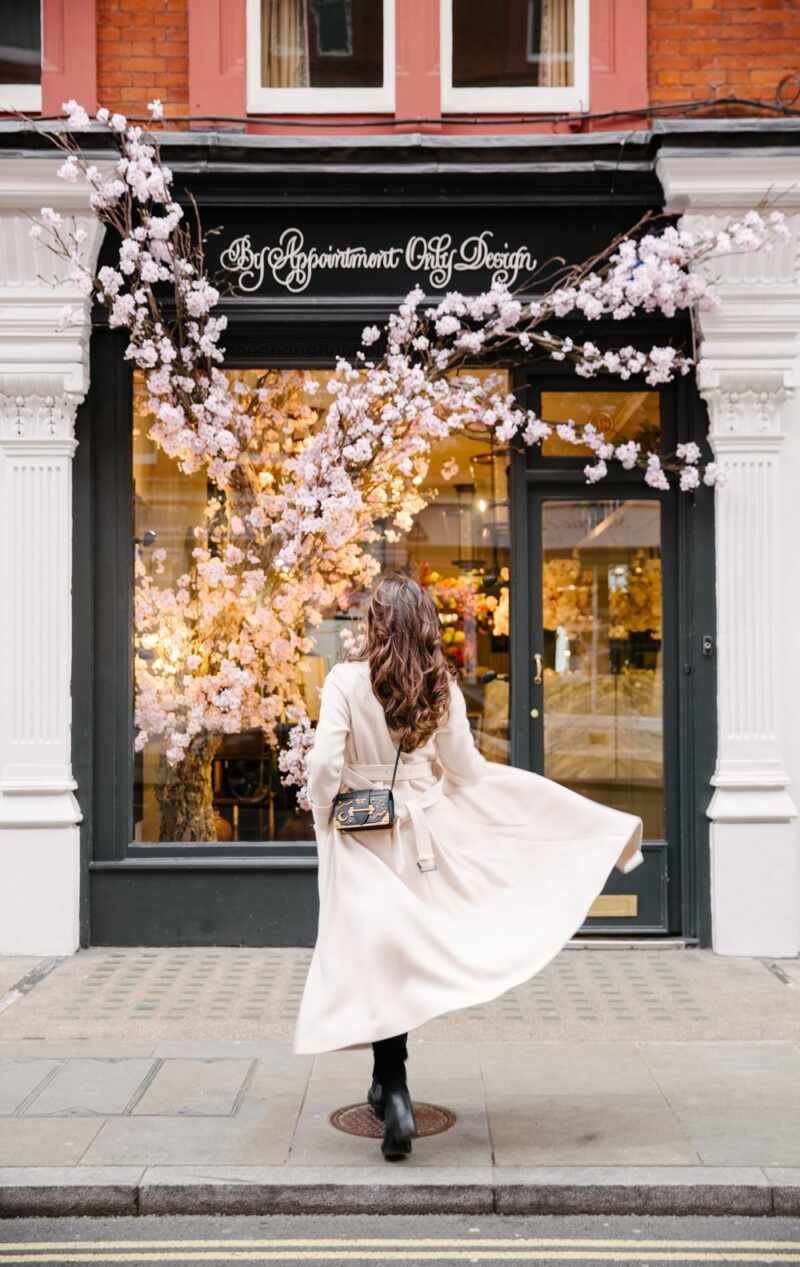 Be sure to pay a visit to 38 Chiltern Street for the most spectacular window display, which drifts out through the glass as though the window was nothing but the surface of a garden pool, and creeps up the side of the building.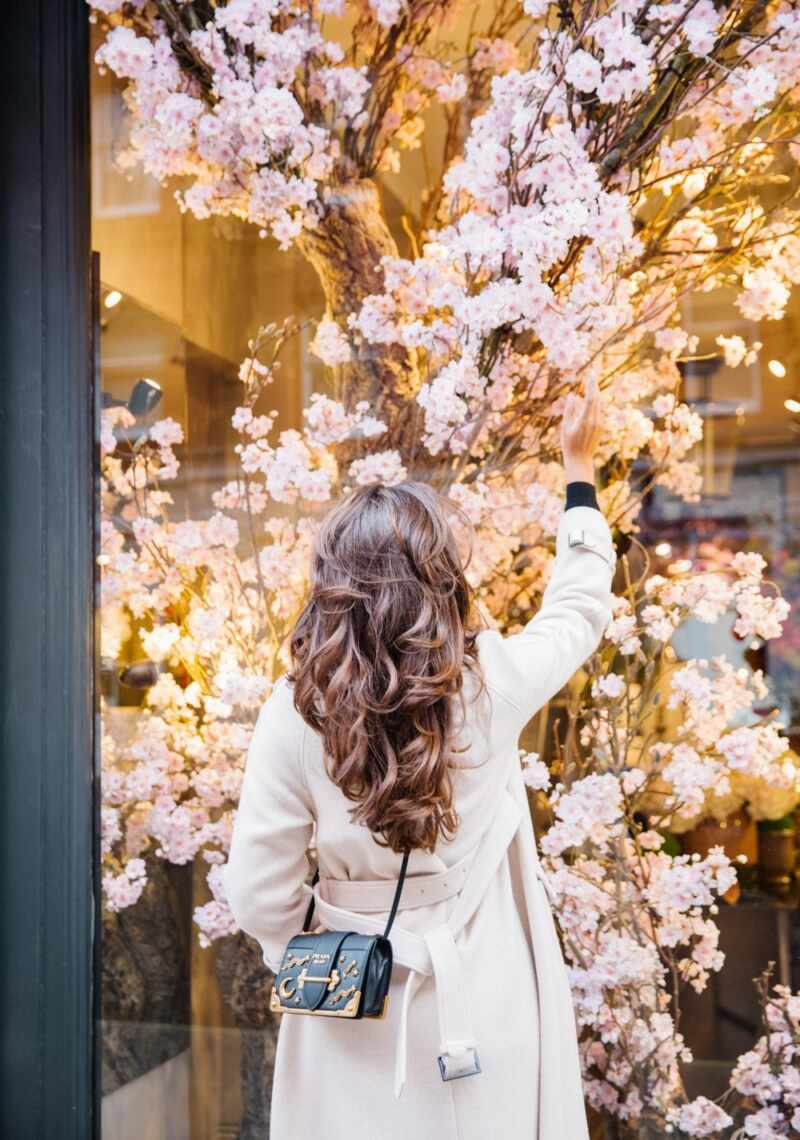 If my hair's looking particularly glossy, I take no credit.
Fresh from the hairdresser, Michael Van Clarke, around the corner and between meetings T and I strolled off for coffee.
Although maybe your eye's drawn by something else…
It's new and I haven't taken it off!
Big enough for the essentials, small enough to wear cross body and feel like you're not carrying a bag at all. Ideal for hands-in-pockets weather.
I think this style as sold out, but I'll pop a few options in the slider below – and a few budget friendly options below that.
Ad - Shop this post