All across The Netherlands little Dutch children are waking up this morning, wide eyed and excited to see what Sinterklaas (St Nick) has brought them.
Whatever he's hidden in their slippers, there's bound to be a pepernoten or two (dozen) around.
Delicious little spiced cookies that quite simply taste like Christmas in a mouthful.
These are not big gooey American cookies, they're crisp, crumbly little things.
They are called "pepper nuts" after all.
The sort of thing that goes spectacularly well with a cuppa, whether it's your well deserved afternoon cup of tea or serving coffee after dinner.
Best of all?
They're child's play to make.
You'll need:
50g butter (room temp – very important)
1/2 cup brown sugar
1/2 cup white sugar
1 cup self raising flour
1tbsp milk
1tsp ground nutmeg
1tsp ground cloves
1tsp ground ginger
Pre-heat your oven to 160c/350f. Cover a baking tray with greaseproof paper or a silicone cookie sheet.
Cream together your butter and sugar. (Make sure your butter is room temp, not cold, not melted, or they won't work. Patience is key!) Once nice and creamy, add your spices and flour little by little, followed by the milk.
Once you have a sort of sandy, buttery mixture, grab a 1/2tsp measuring spoon and make little scoops.
Roll each scoop into a little ball.
And place on the baking tray.
Keep going, giving them just a little room to grow, until you run out of mixture.
Bake in the middle of your oven for 10mins – then take a look, if they're golden brown and cracked across the surface take them out. If not, leave them a couple more minutes.
Cool on the side, they don't take long and will make your house smell like Mr & Mrs Clause's.
Then serve with a really good cup of tea, your favourite Christmas candle burning in the background.
A perfect stack of bite sized heaven!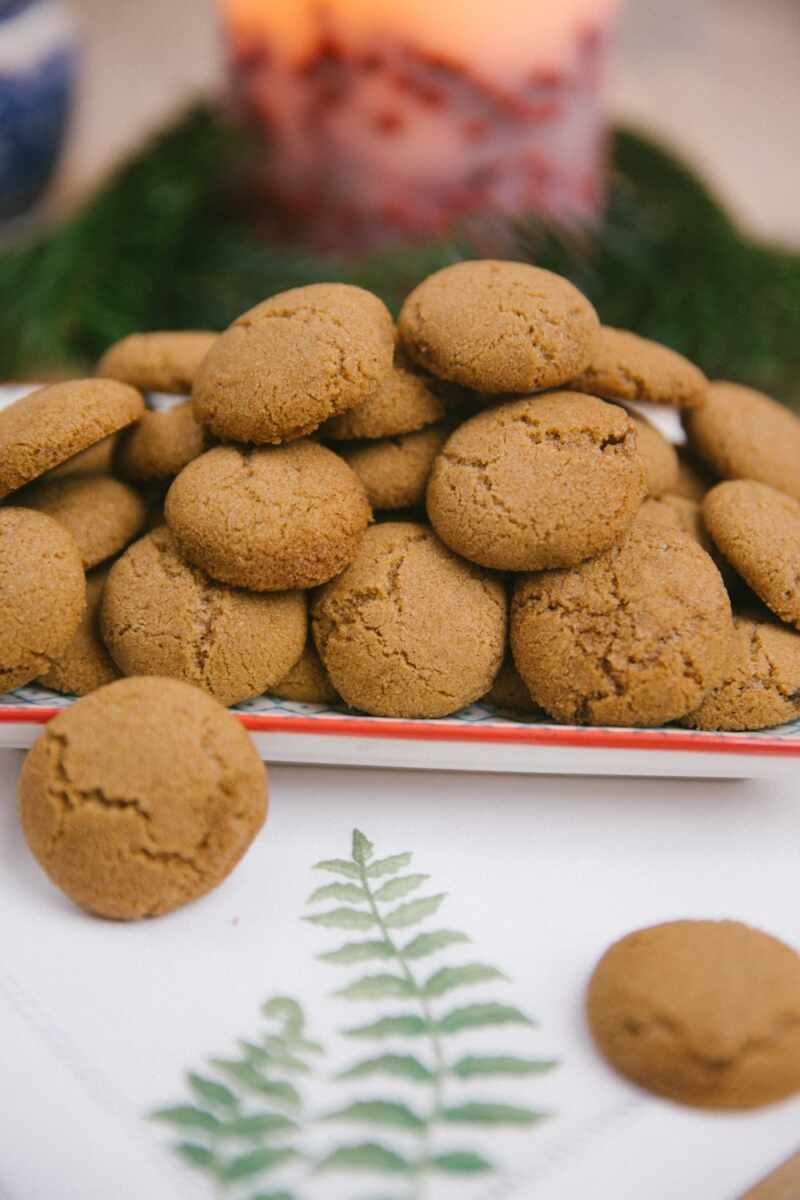 Bag them up for Christmas gifts (like the Chocolate Avalanche), serve them to guests, or just snuggle up and demolish the lot yourself!
Either way, you'd be pepper-nuts not to try these!
Happy Sinterklaas everyone!