Valentina (my very best friend) flew in to London to celebrate the festive season with us.
She wasn't really feeling it this year and I promised I'd soon fix that.
We may not be able to spend Christmas Day together, but that certainly doesn't mean we can't celebrate together!
Incase you're feeling like Valentina, hidden away in the wilds of Camden you'll find something rather wonderful.
A gingerbread house, tucked out of sight.
Hidden behind a pub, far from prying eyes….
…or so they thought.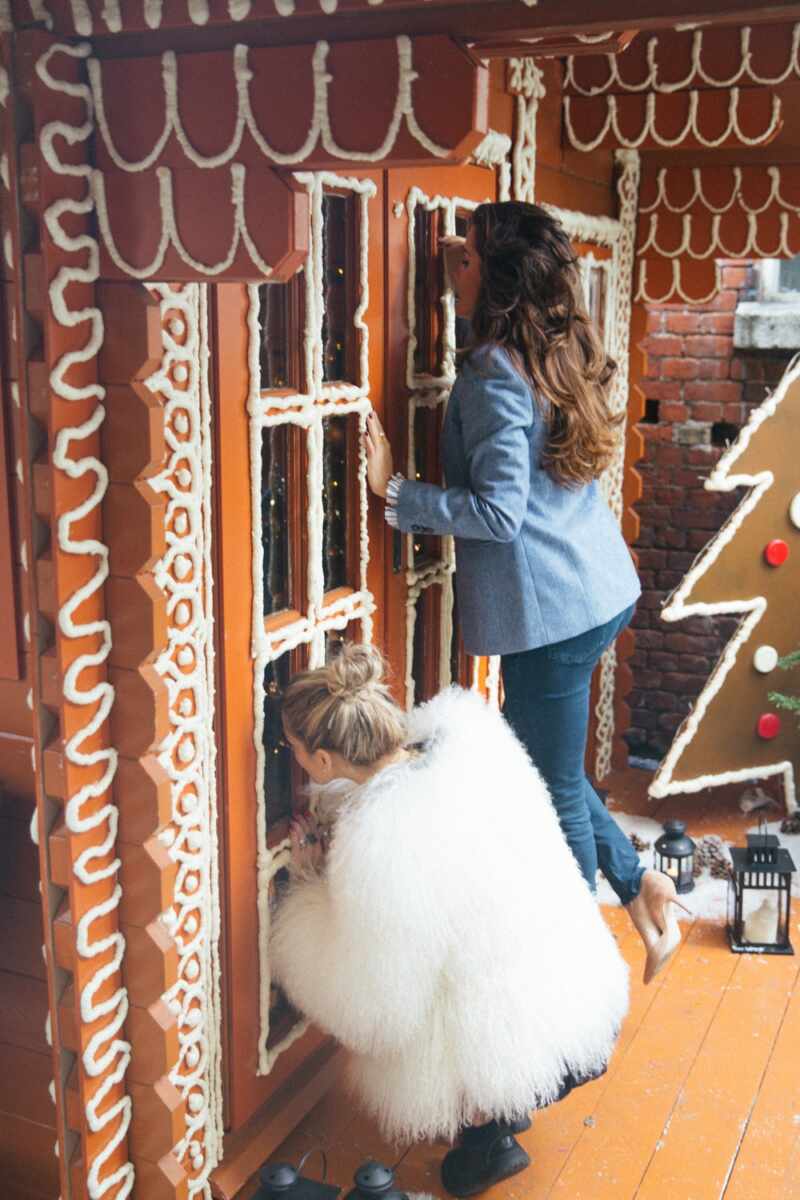 Say the magic words and the doors will fly open, welcoming you into it's cosy little world.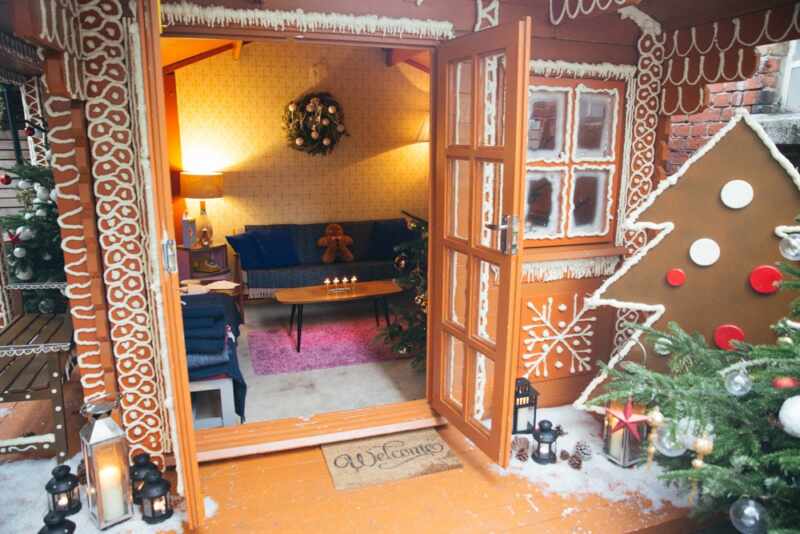 We made ourselves very much at home.
Brunch appeared as if by magic.
And was very happily received by all!
Nothing gets you into the Christmas spirit quite like having a cosy weekend brunch inside a giant gingerbread house!
Except maybe tea in a gingerbread house!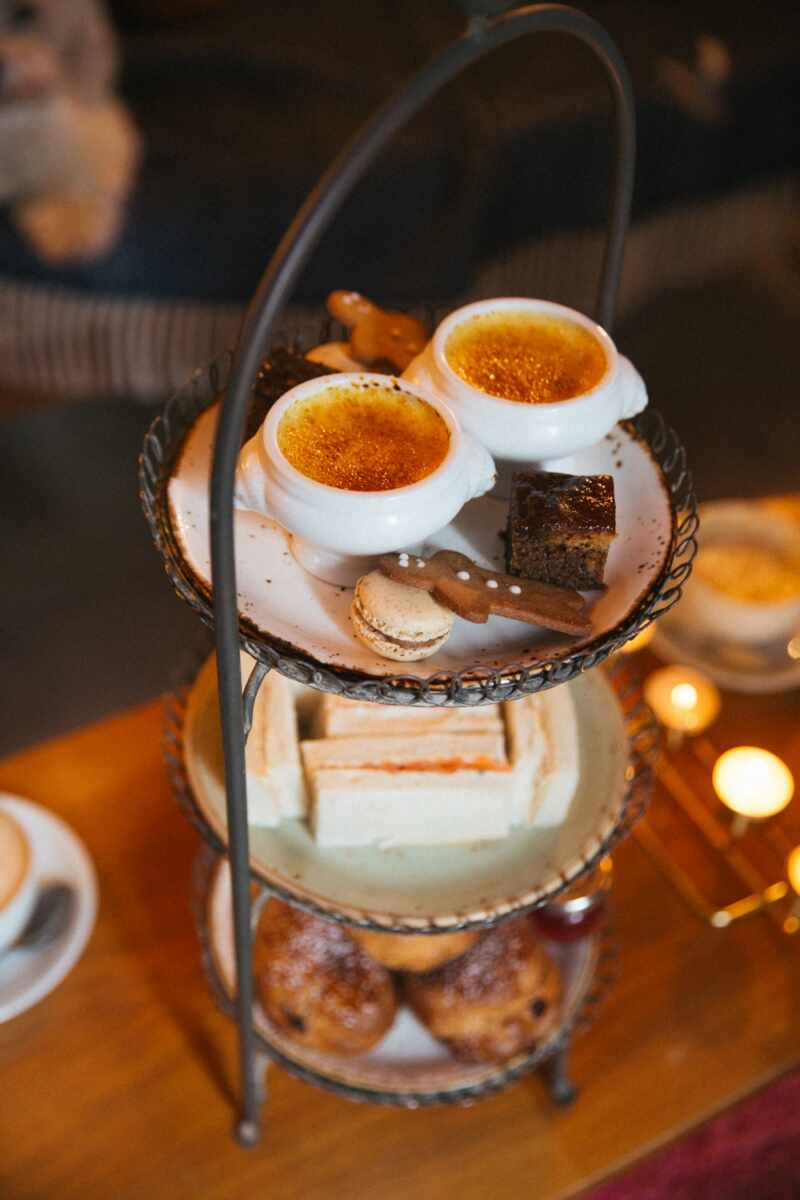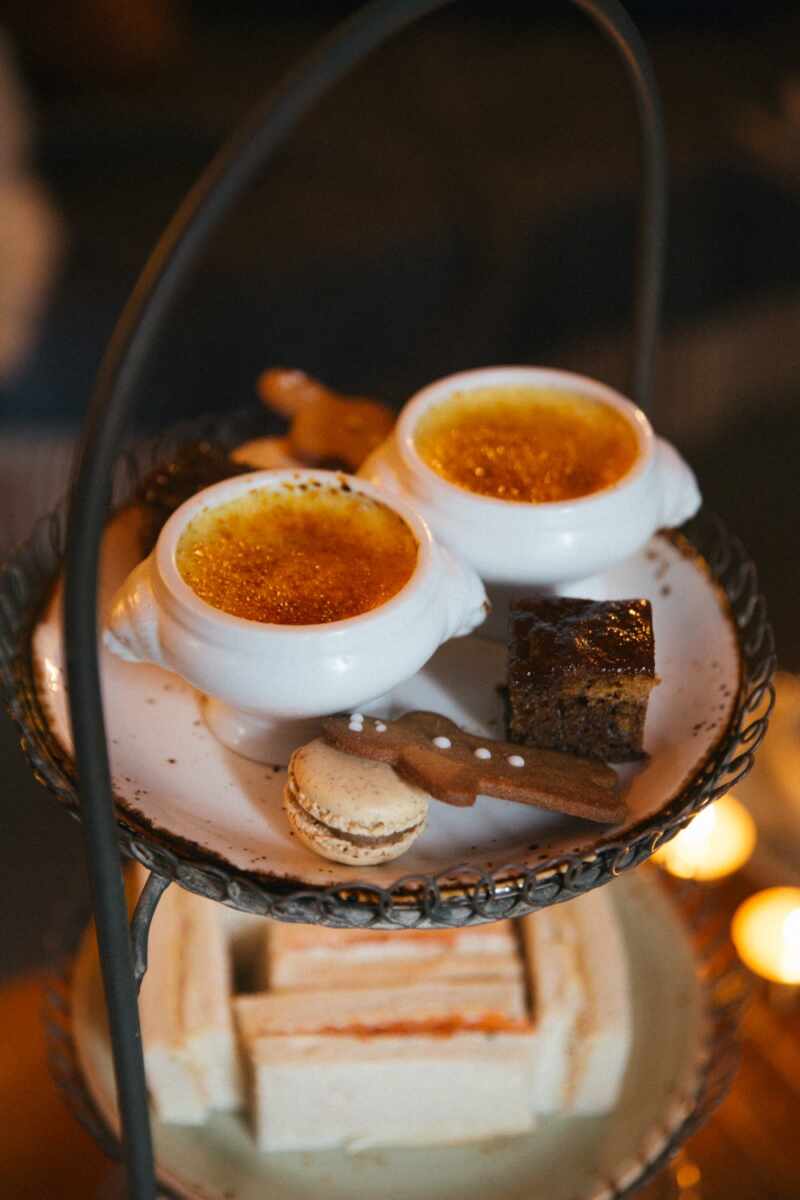 Toasted creme brûlées, gingerbread men, sticky toffee pudding, macarons.
Finger sandwiches (not made of fingers).
And rather bronzed scones, with cream and jam.
If you've never followed brunch with tea, you just haven't been applying yourself properly!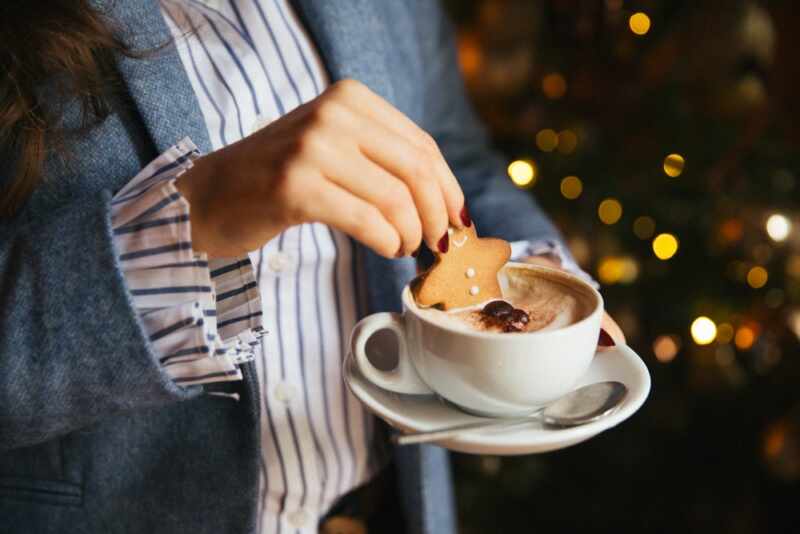 I'm quite besotted with this Banana Republic shirt with its pleated cuffs.
BR do some of the finest shirts and blouses, all work appropriate but with marvellous little details. I'll pop a few below, incase you're on the hunt for something smart to wear this Christmas.
Ad - Shop this post