I slept terribly on our first night in France.
I couldn't get to sleep for hours, I couldn't switch off, then I'd wake every few hours.
Just hoping it would be morning already!
Morning, so we could get wrapped up, clip on our skis and get going…
…take our bellies filled with butterflies up on that first chair lift.
Get to the top and see the world stretch out before us.
Freshly groomed snow beneath our boots and the slopes almost to ourselves.
The jittery excitement of that first run!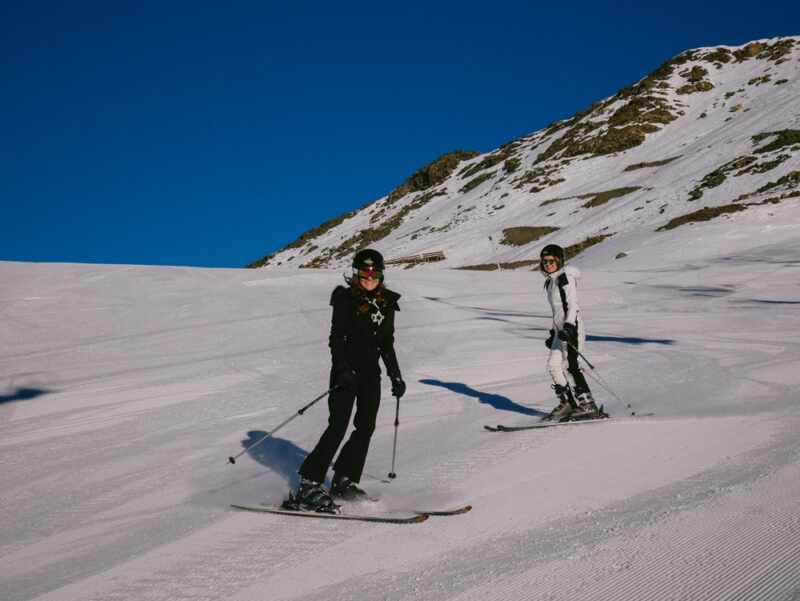 When you can't help but smile until your cheeks ache and your teeth hurt from the cold!
Blue.
Shades of blue for as far as the eye can see.
We hired a guide for the first morning, someone to show us the ropes, the best slopes and the very best bars!
Toasty in hers 'n' hers ski suits.
White onesie // Black onesie (also here with same day delivery)
Ad - Shop this post