These boots were made for walking…
…and that's just what they did.
All the way out to brunch in Notting Hill.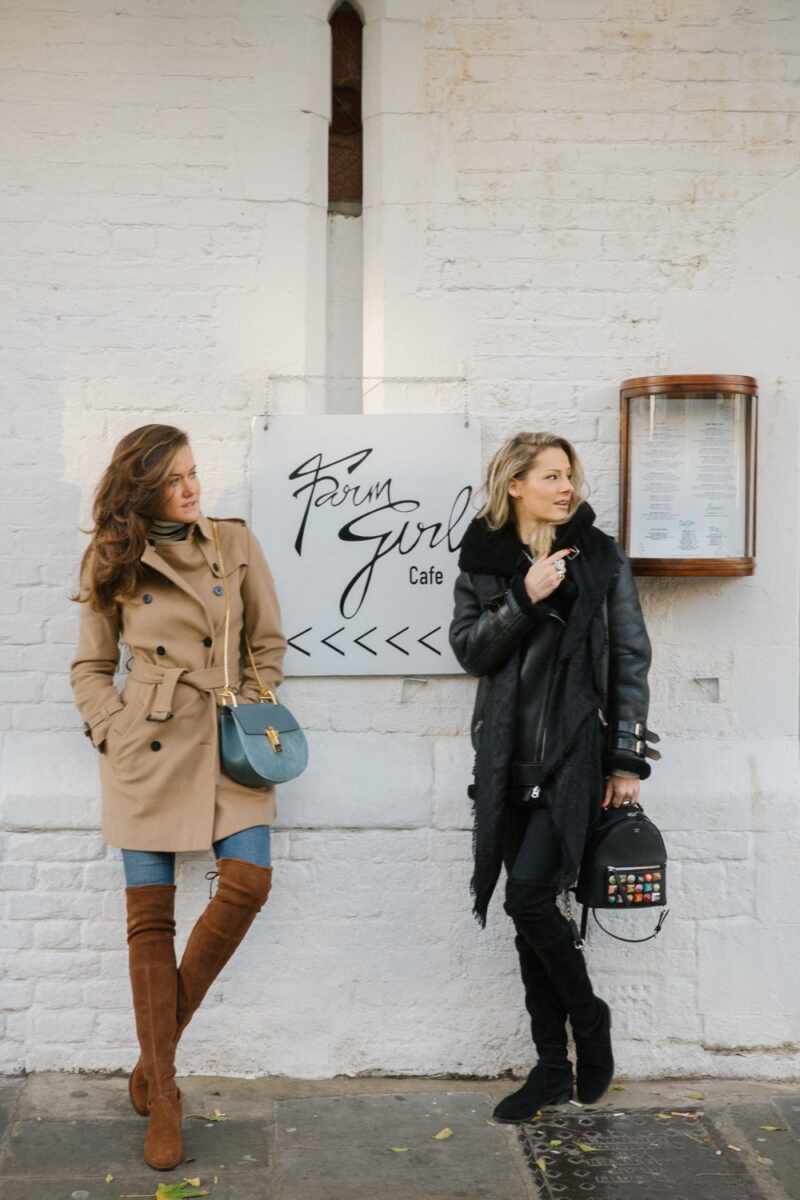 A little spot you'd walk past without a second glance unless you were looking for it.
Which of course you will be after I show you around.
Welcome to Farm Girl.
A teeny tiny little place with snuggly seats, a delicious little menu, free wifi and all the fresh fruit and veg you can handle.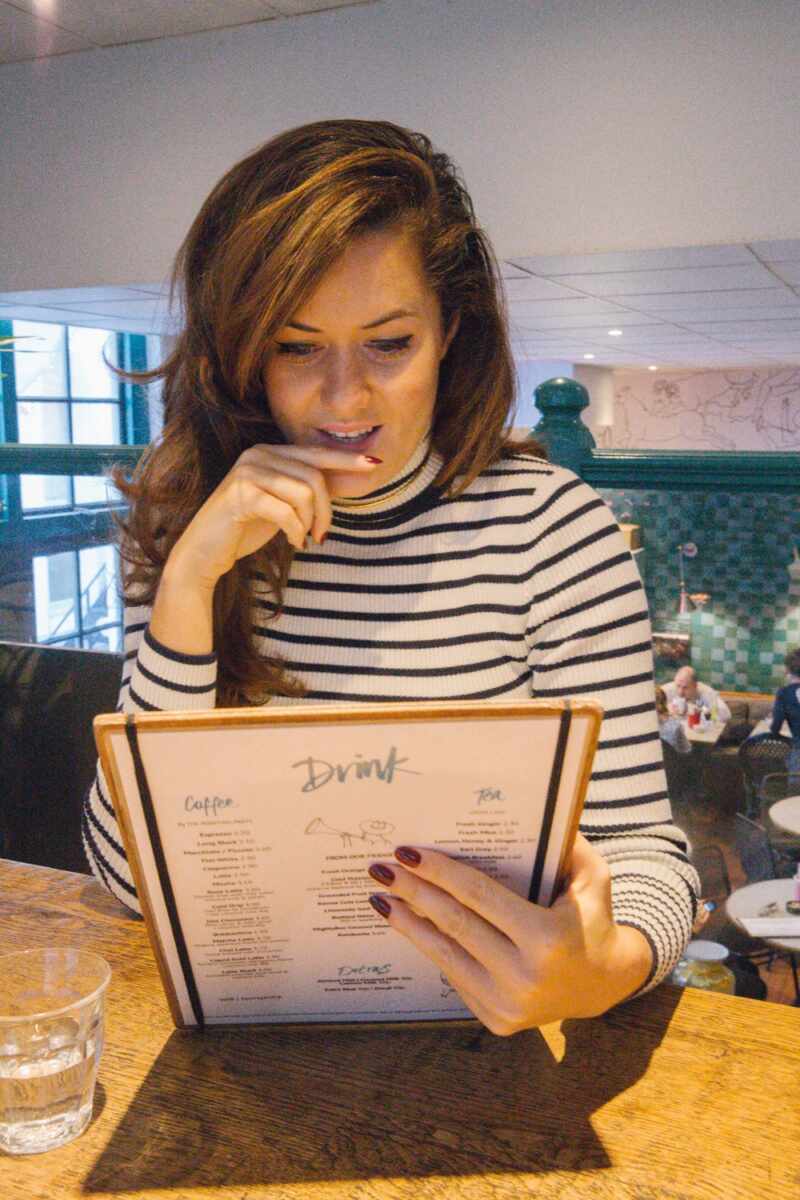 Unable to choose from the small, but perfectly formed menu, we opted for sharing plates.
Greek yoghurt topped with seasonal fruit & "homemade chlorophyll".
Buckwheat pancakes with amber maple syrup, cranberries and hibiscus, sprinkled with toasted pistachios & hazelnuts.
Turkish eggs baked in a tomato, red pepper & parsley sauce, topped with cool greek yoghurt.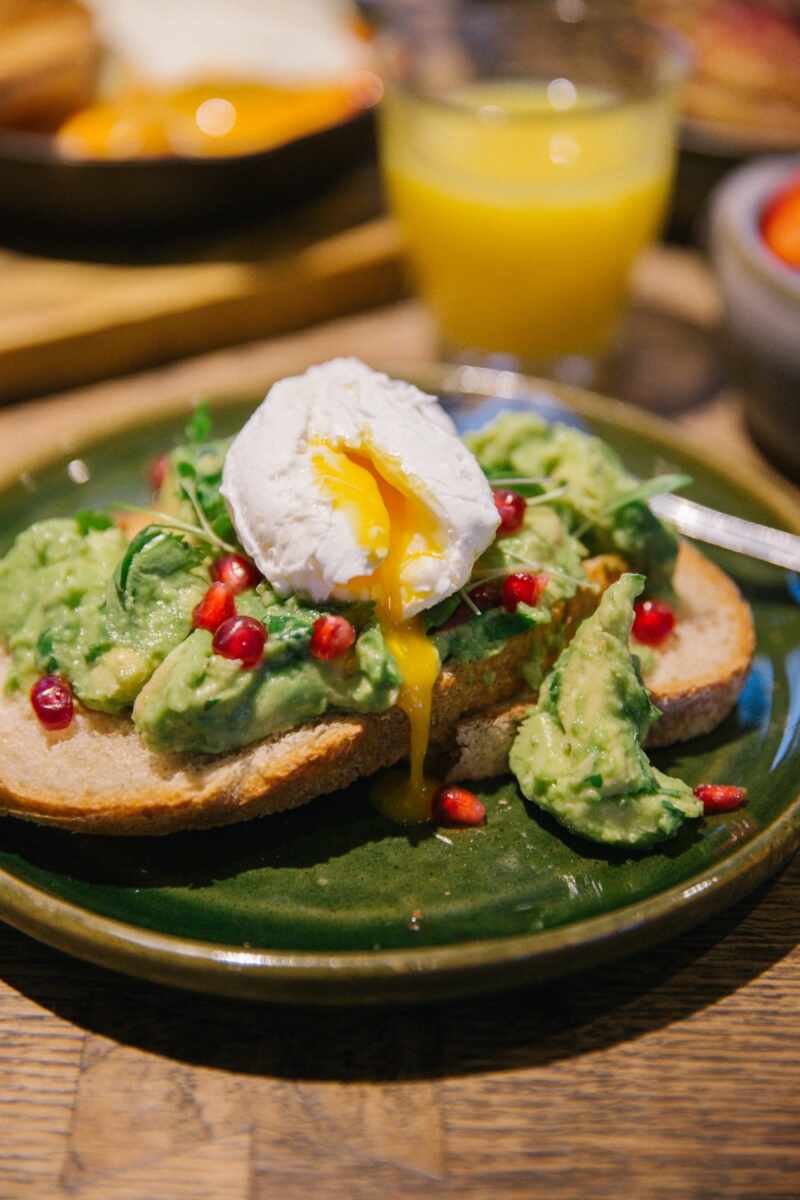 Avocado toast served simply with lemon juice, fresh coriander & a sprinkle of pomegranate. Be sure to add a poached egg!
Organic frozen Amazonian Açai bowl  topped with coconut shavings, chia seeds & goji berries, with a scoop of almond butter and sprinkling of granola.
The ultimate brunch spread!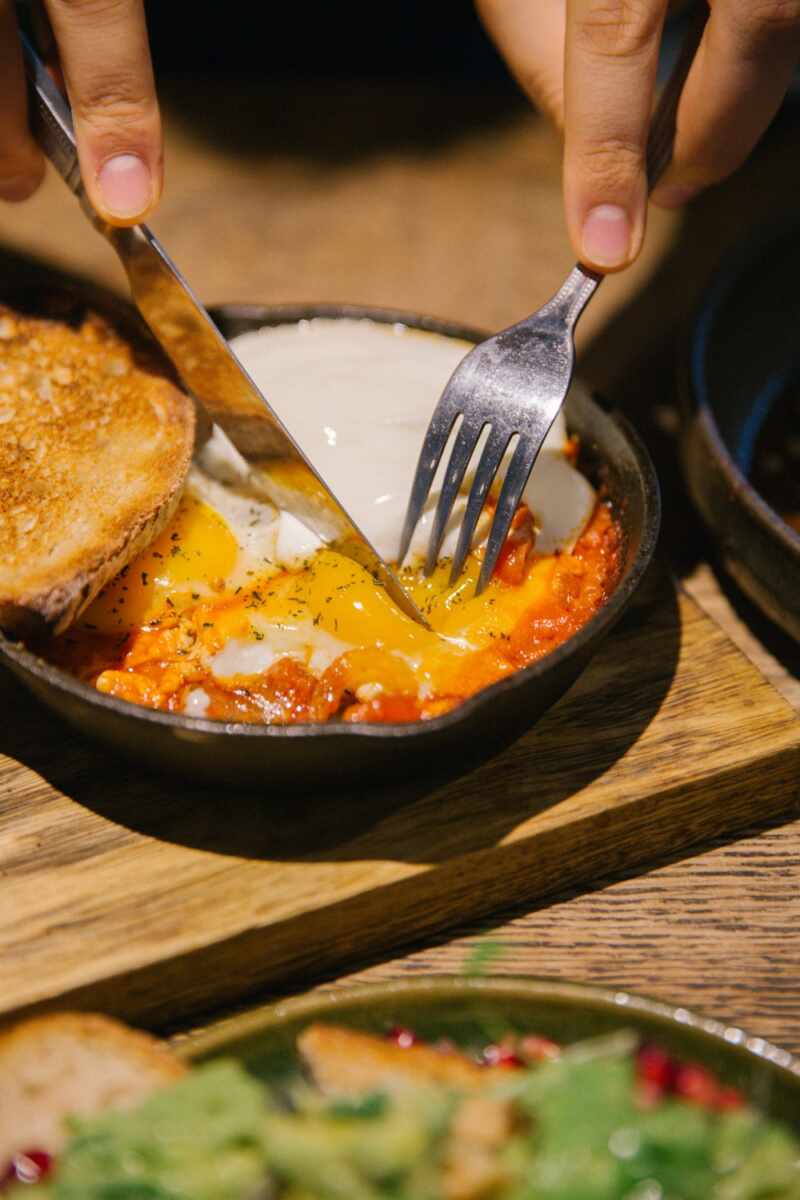 We tucked in, mixing and sharing.
And just as we were about to leave… ordered one more round of pancakes!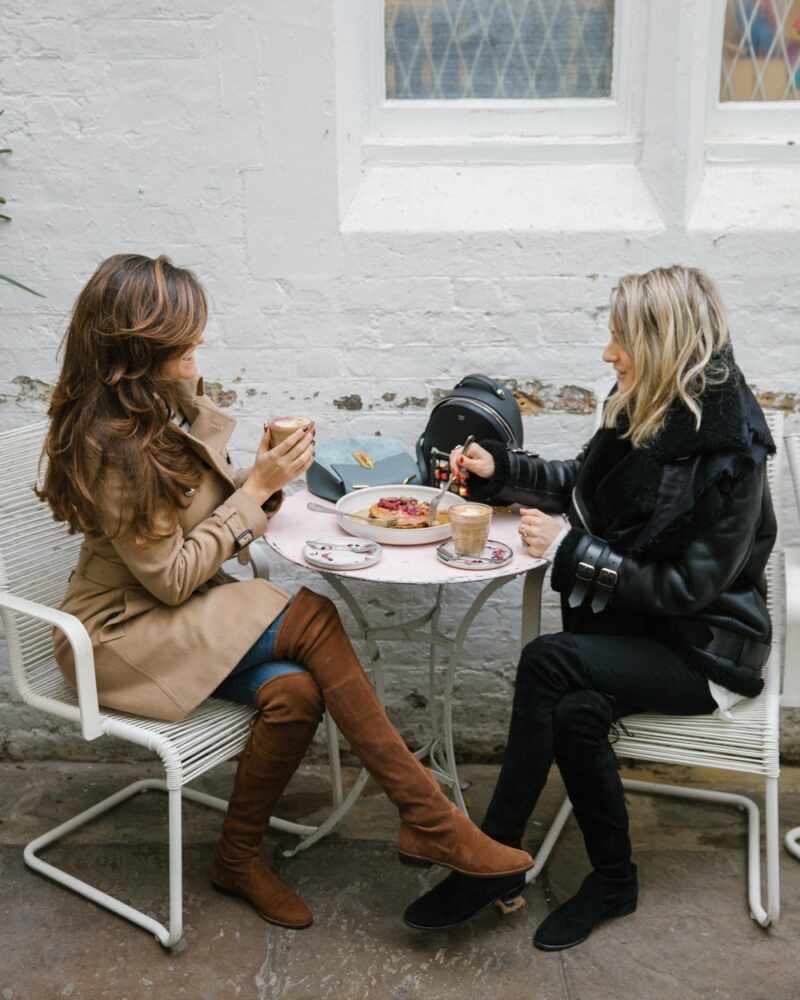 Accompanied by rose water lattes.
I'm not the biggest fan of rose flavoured anything, but these taste in no way like your grandmother's soap.
The rose just adds a beautiful sweetness and lightness to the earthy coffee.
Well worth a try!
Find Farm Girl here, they don't take bookings. Go early on weekends!
All that caffeine and sugar should provide just the boost you need to take on the antique shops of Portobello Road!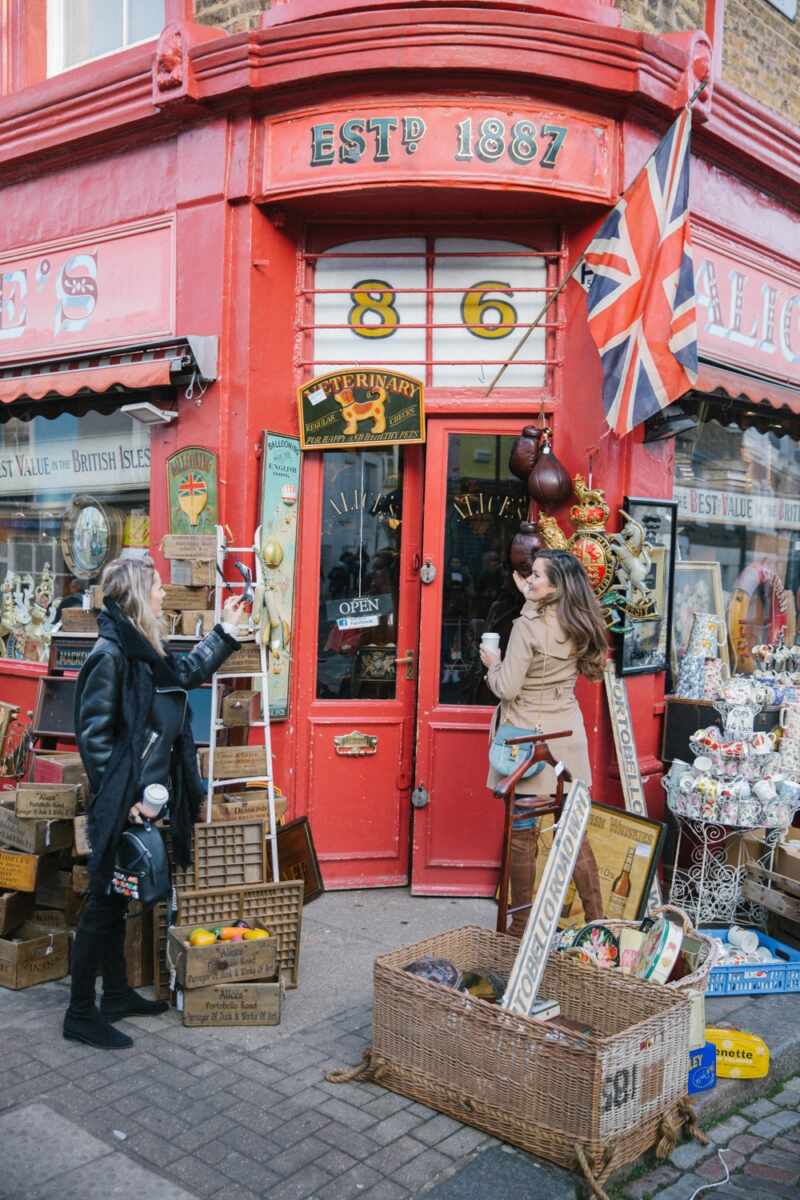 Maybe do a little dream house hunting.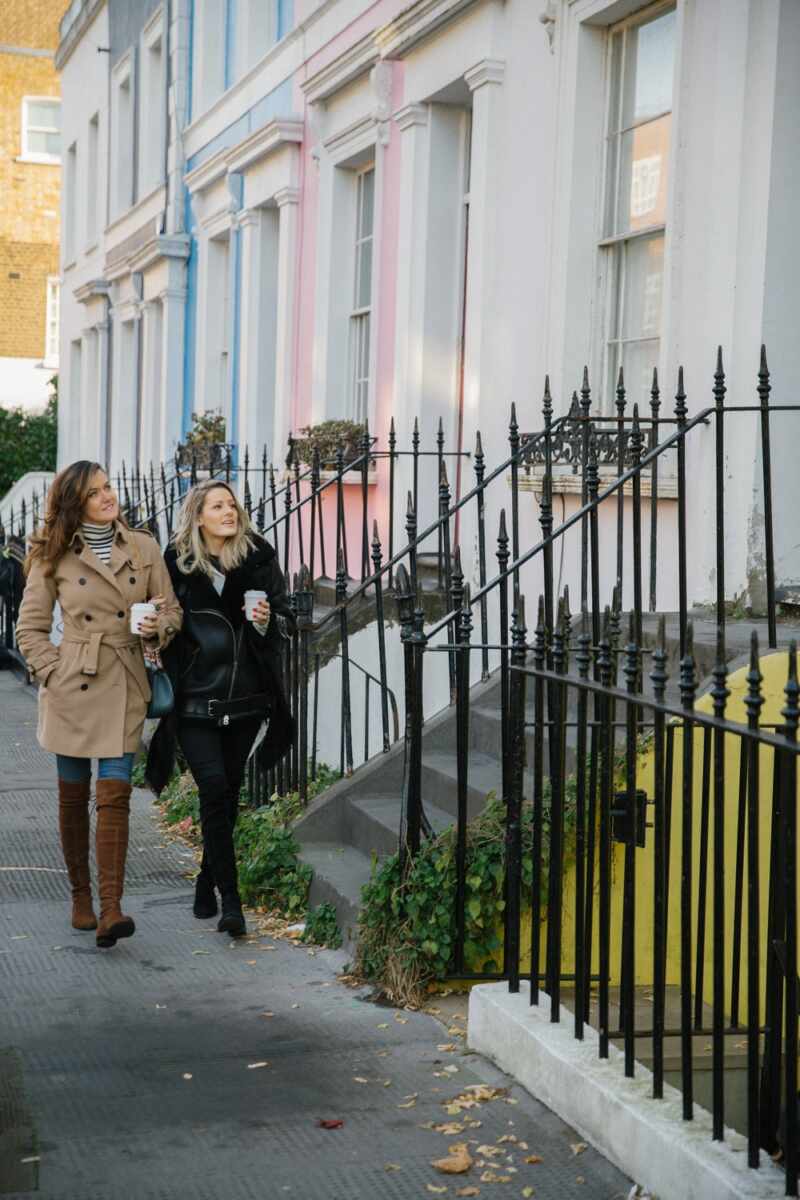 …Though you can't take these two, they're ours!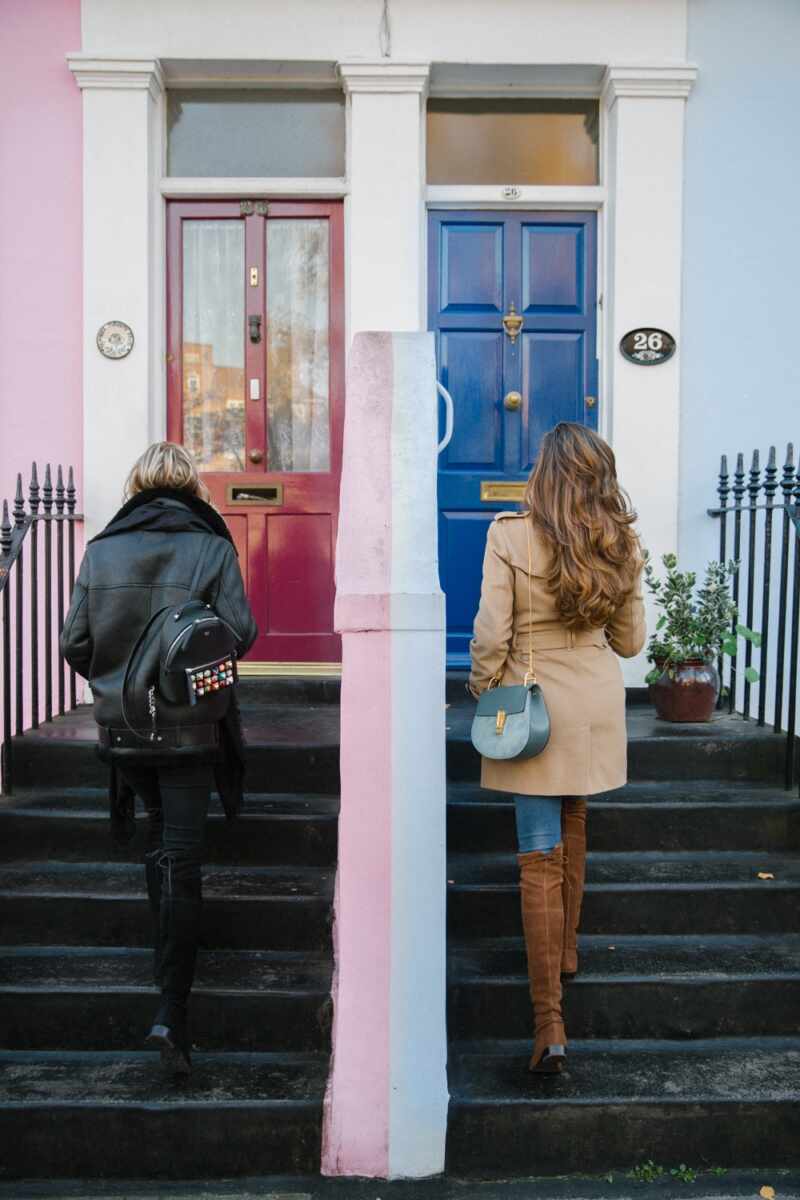 Black shearling jacket (UK/US) // Black jeans
Fendi backpack // Over the knee black boots
Chloe Drew bag // Skinny jeans
Ad - Shop this post