Big hair, shearling coats and fondue dinner parties were all the rage in the 70s.
Two of those things are already back in vogue, and I'm determined to make the third cool again.
Think about it, a big table surrounded by all of your favourite people. In the centre, all sorts of delicious sharing nibbles, steaming mugs of mulled wine, flickering candles, and of course… enough molten cheese to bathe in.
None of the faffing about of a traditional dinner party where you spend all your time beavering away in the kitchen, you can whip this up with your eyes closed and actually enjoy the party.
Just give it a go. I guarantee you'll love it and before you know it the 70s will live again!
We started by laying the table, creating a long runner along the middle of empty plates, boards and fondue pots.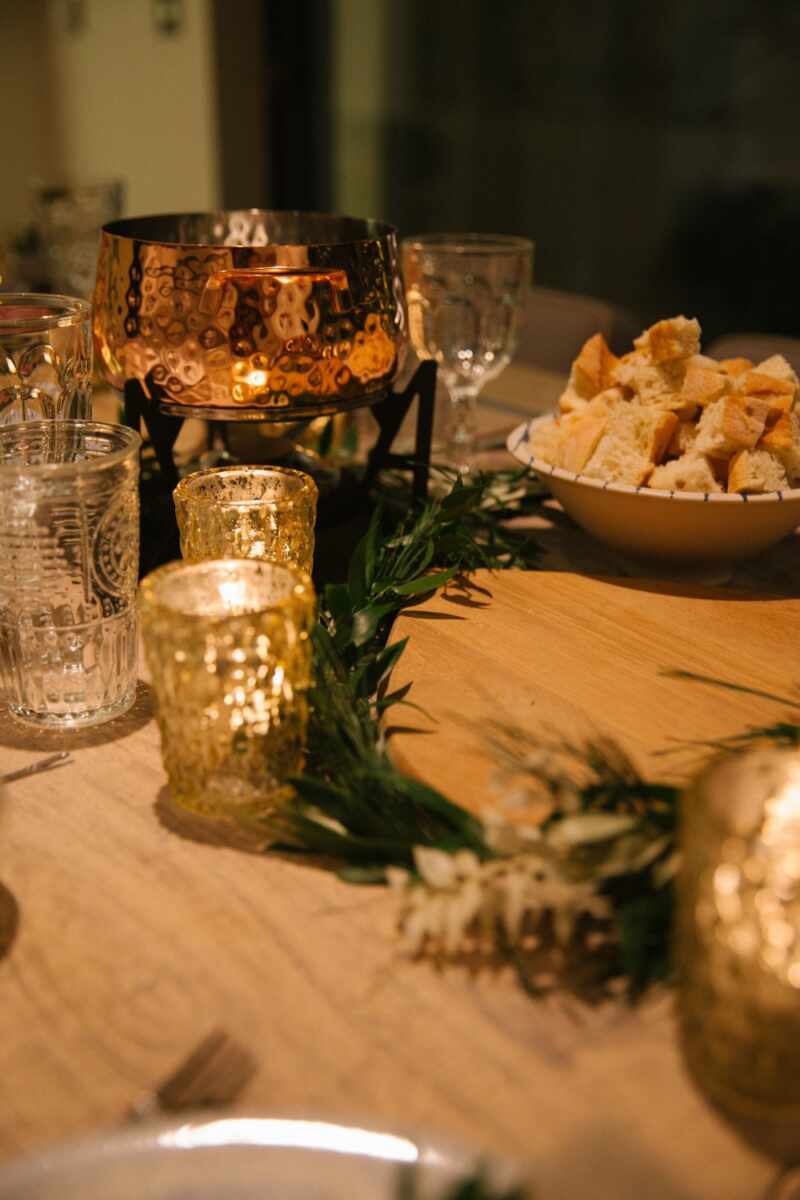 All intertwined with greenery and dotted with candles.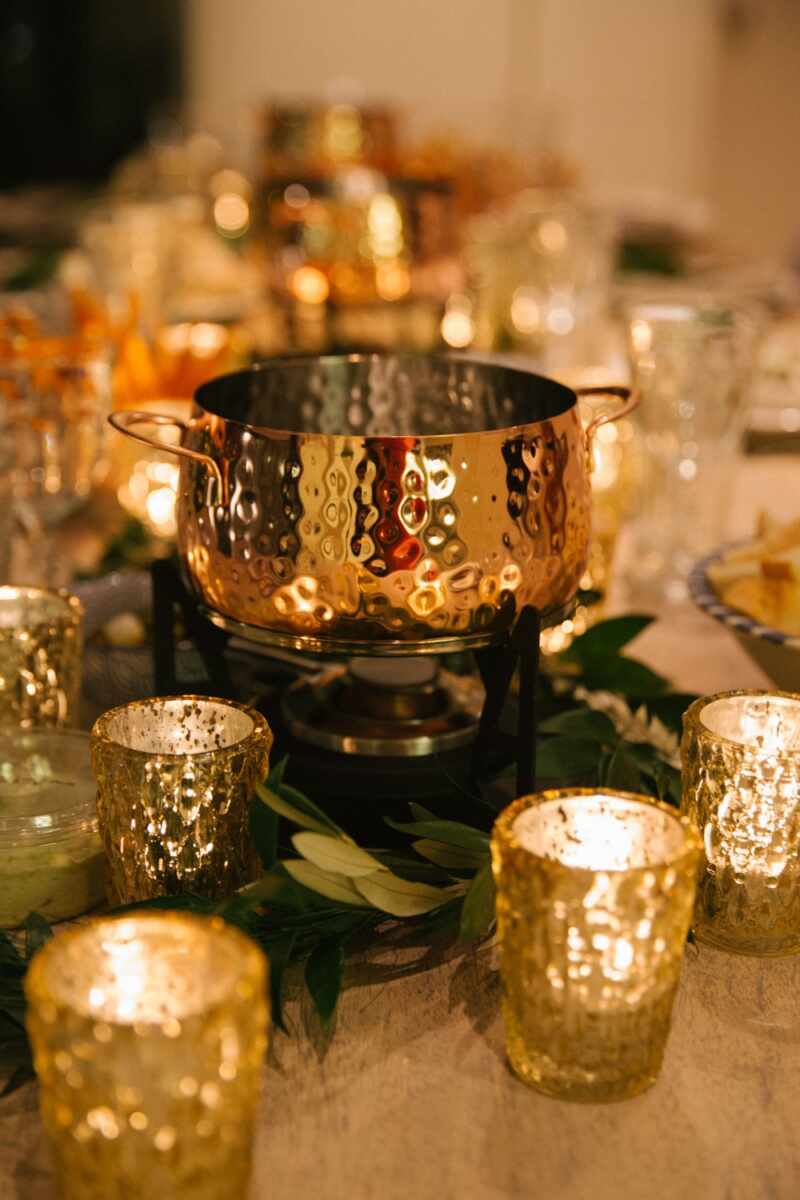 With 12 guests, we went for 1 fondue pot between 4, so 3 in total.
While Val chopped veggies, I got to work prepping the fondue.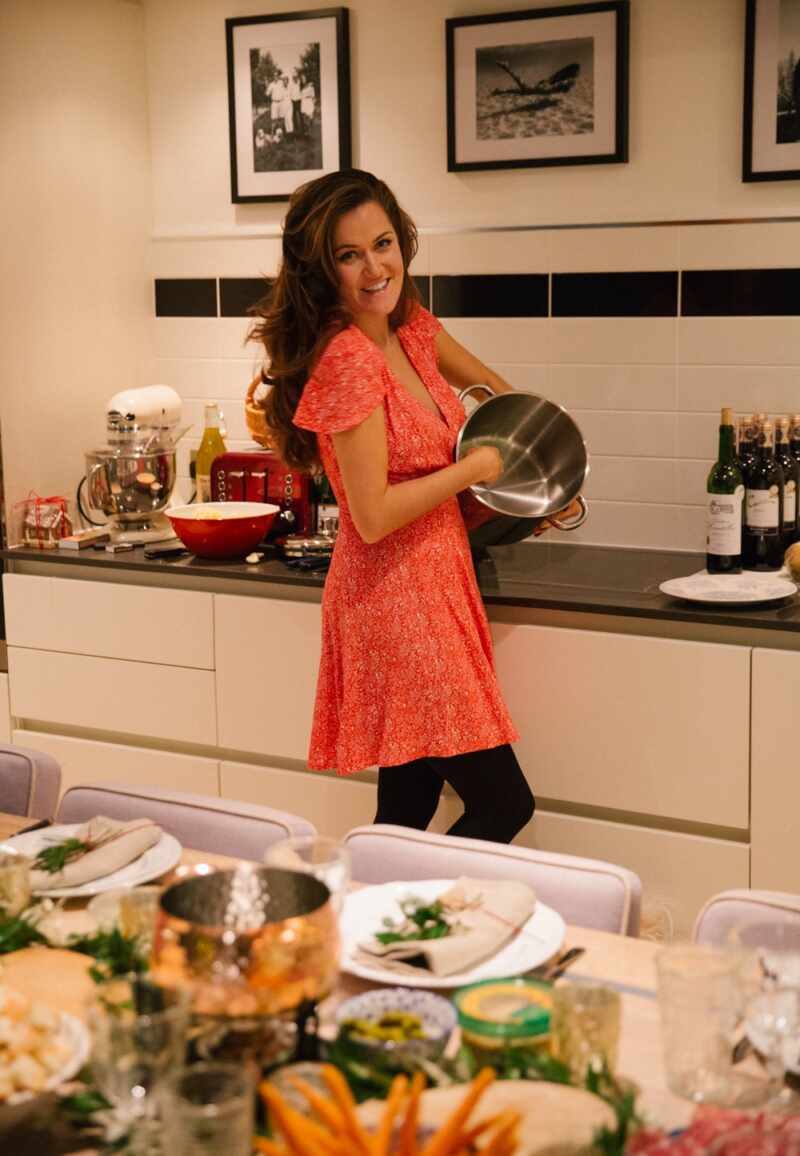 My top fondue trick?
Rub the pan with half a clove of garlic.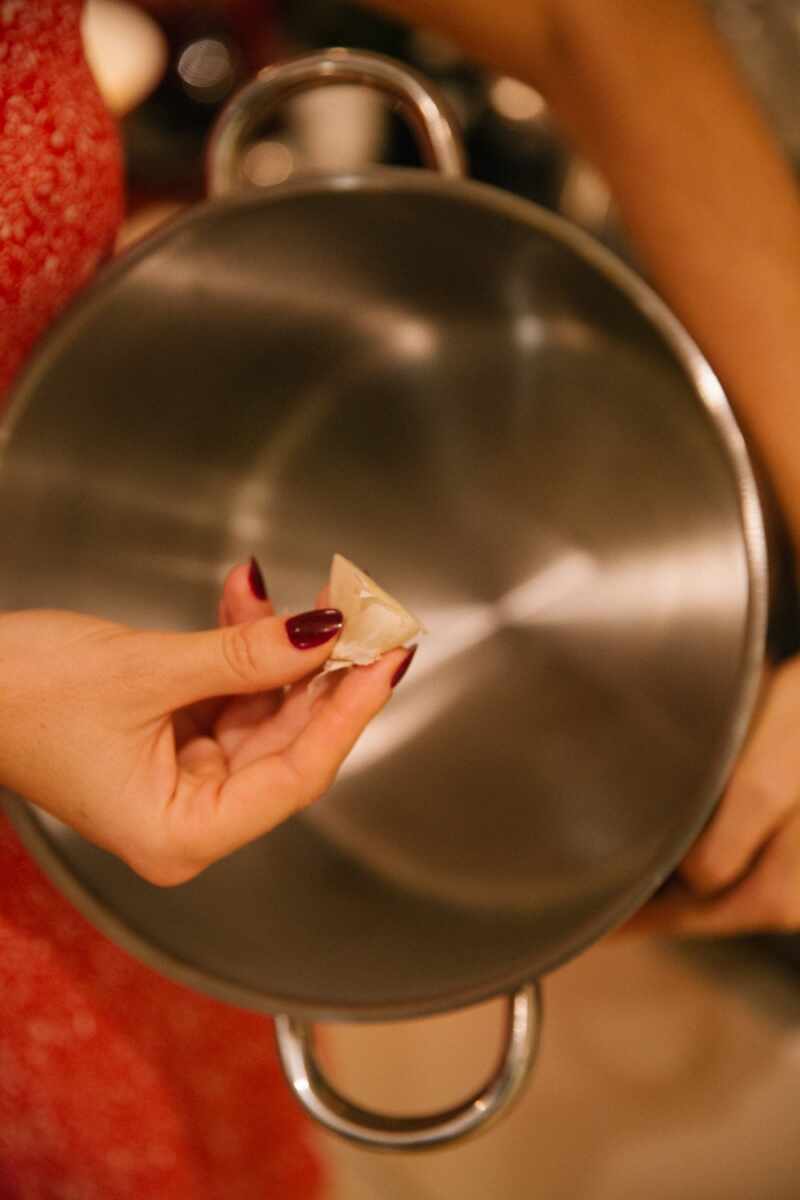 It might seem a bit odd but it really does give the cheese a lovely subtle flavour.
To serve 4 you'll need:
1 big glass of white wine
400g emmental (grated)
600 gruyere (grated)
1tsp cornflour (cornstarch in US)
2tsp kirsch (optional)
Rub your pan with garlic. Add your wine (pour yourself a glass while you're at it) and place over a medium heat. Add your cheese and stir until melted and creamy (not stringy).
In a little bowl mix together your cornflour and kirsch, unless you don't have any in which case use wine instead. Stir into the mixture and keep moving on a very low heat until you're ready to serve.
You can do this in your fondue dish if it's metal and you're only making one. But as I made three, I used a serious saucepan to make them all at once!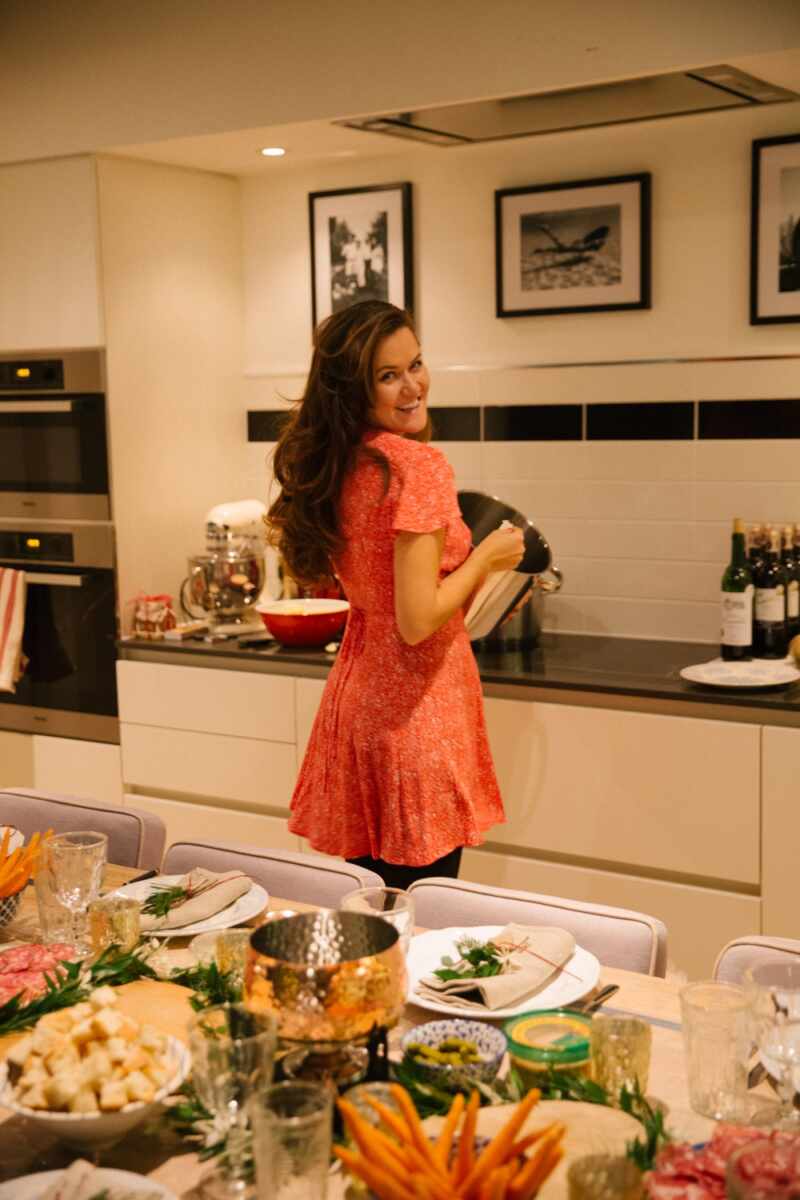 Ad - Shop this post