At the heart of Favignana's one little town you'll find its… heart.
The soul of the place, its hub, its living breathing centre.
The Marina.
Still as alive today as it ever was, the morning sees the marina buzz with fishermen and delivery boats from the mainland.
It's a wonderful place to wander and watch the world wake up.
Rows of wooden fishing boats sway on the swell of the sea.
Bells jingle, waves lap at the shore, wooden boards creak and gulls call overhead.
It's just marvellous!
Buttoned blue dress // Braided sandals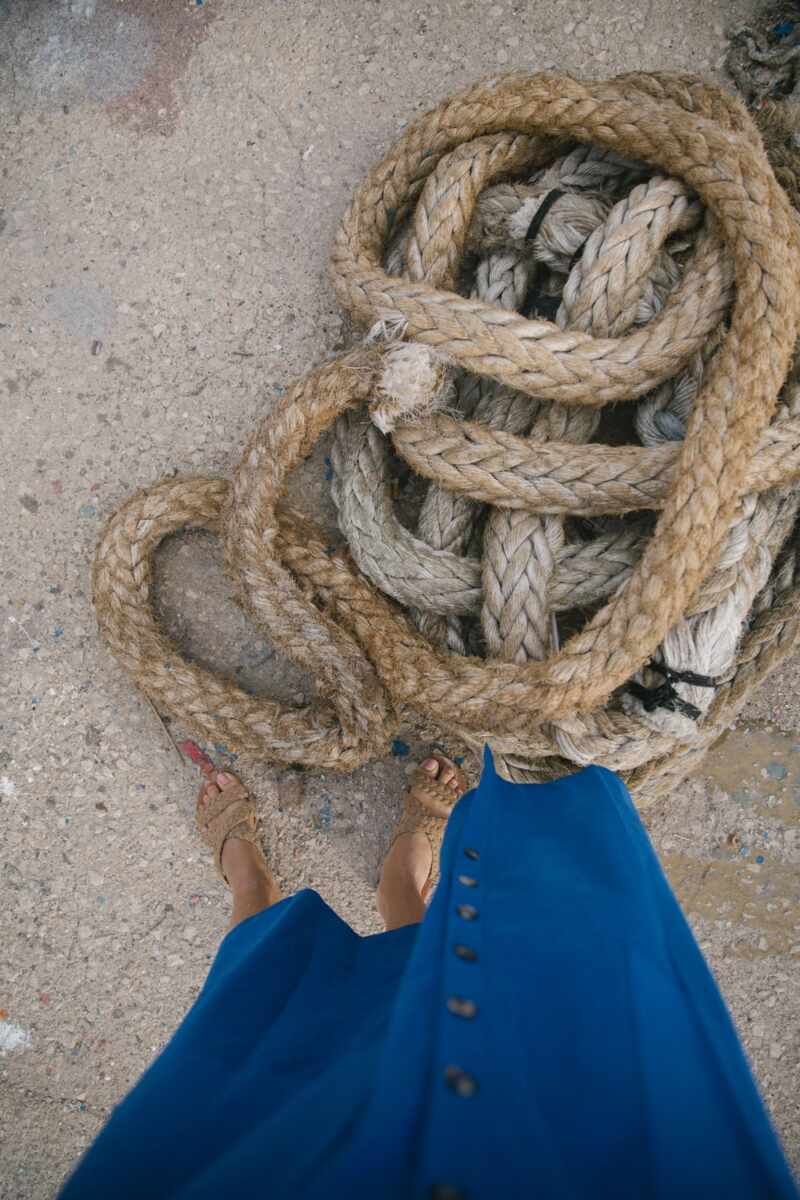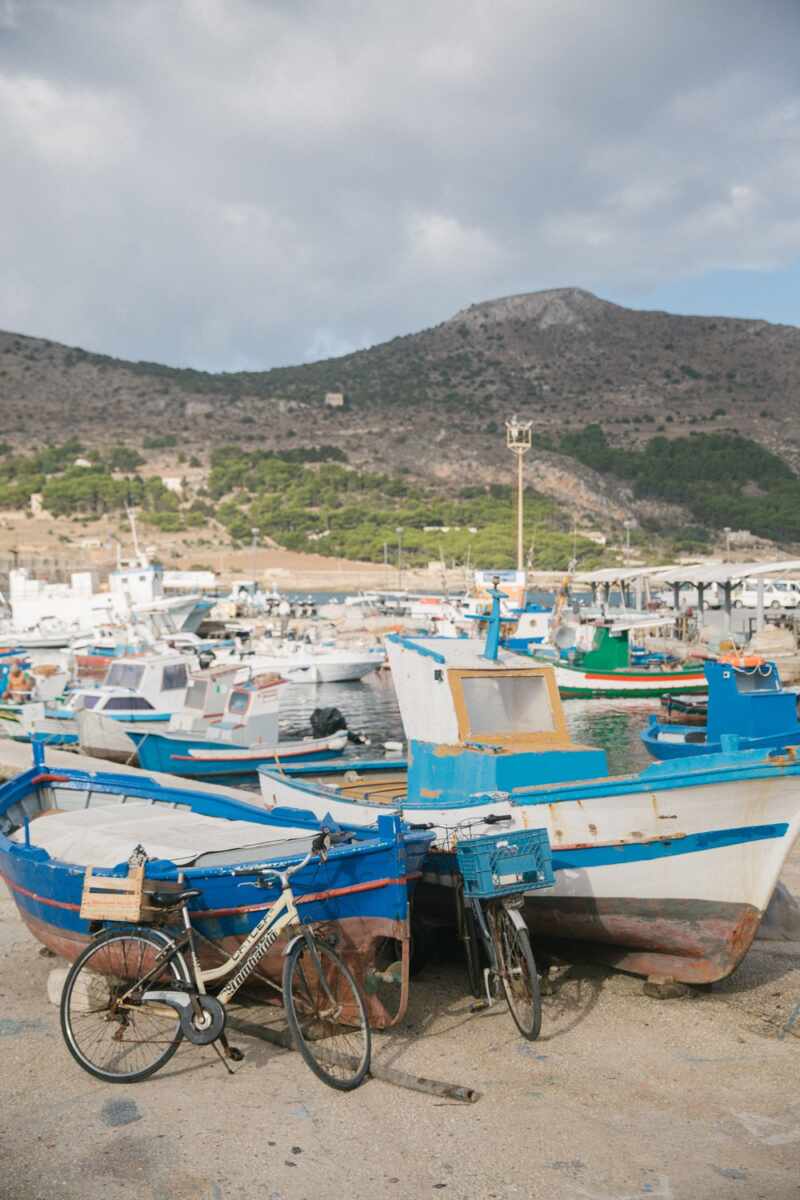 Having woken up with a splash of sea air you can walk into the square for breakfast.
Unless you fancy the food truck in the bay, of course. They make excellent pastries and even better sandwiches.
Not just cheese.
But then you'd miss out on the morning performance in the square.
All of the town's people and guests coming out for their cappuccinos.
Here you can enjoy the most sinfully delicious breakfasts of stuffed pastries and fluffy coffee.
Choose from nutella, pistachio or crema.
All of them are wonderful, I wouldn't judge you for ordering the lot!
Though it is rather a sticky business!
And you'll want to save a few leftovers for new found friends…
After breakfast we headed back to the waters edge, like moths flinging themselves at a glowing window.
Unable to resist those glowing blue waters.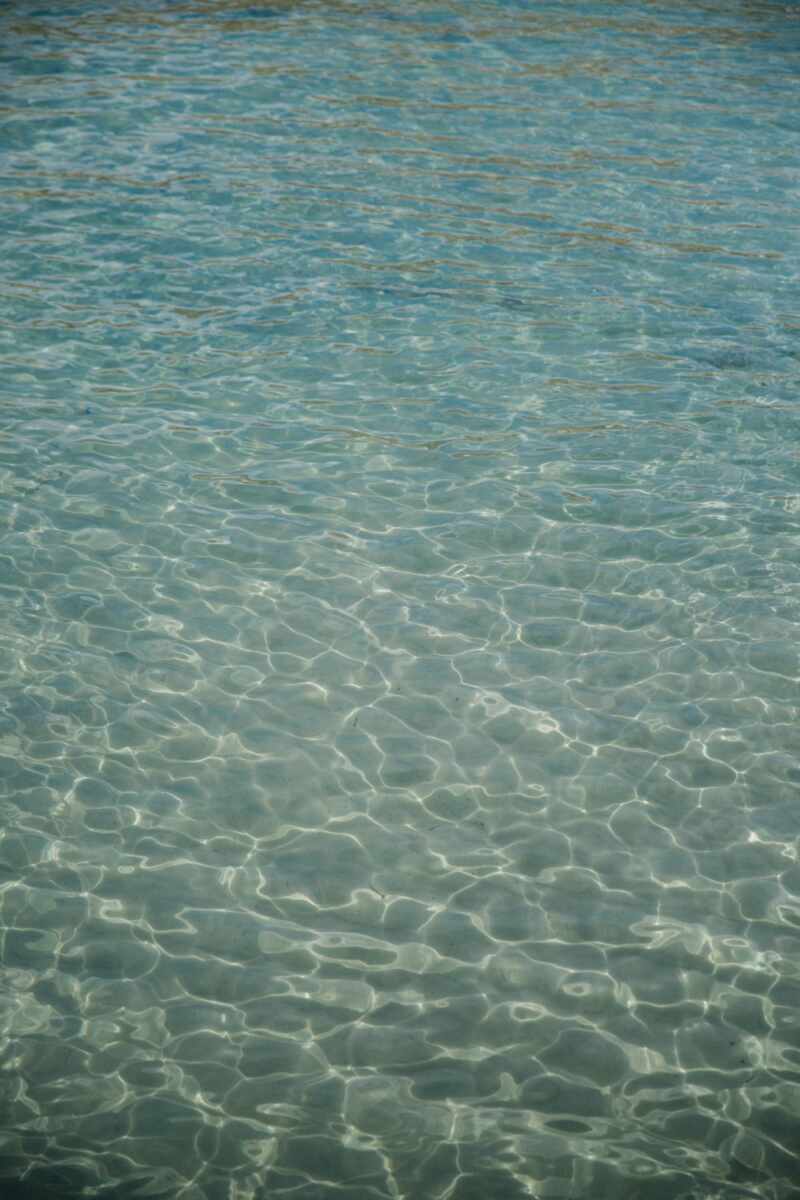 We strolled around the horseshoe bay.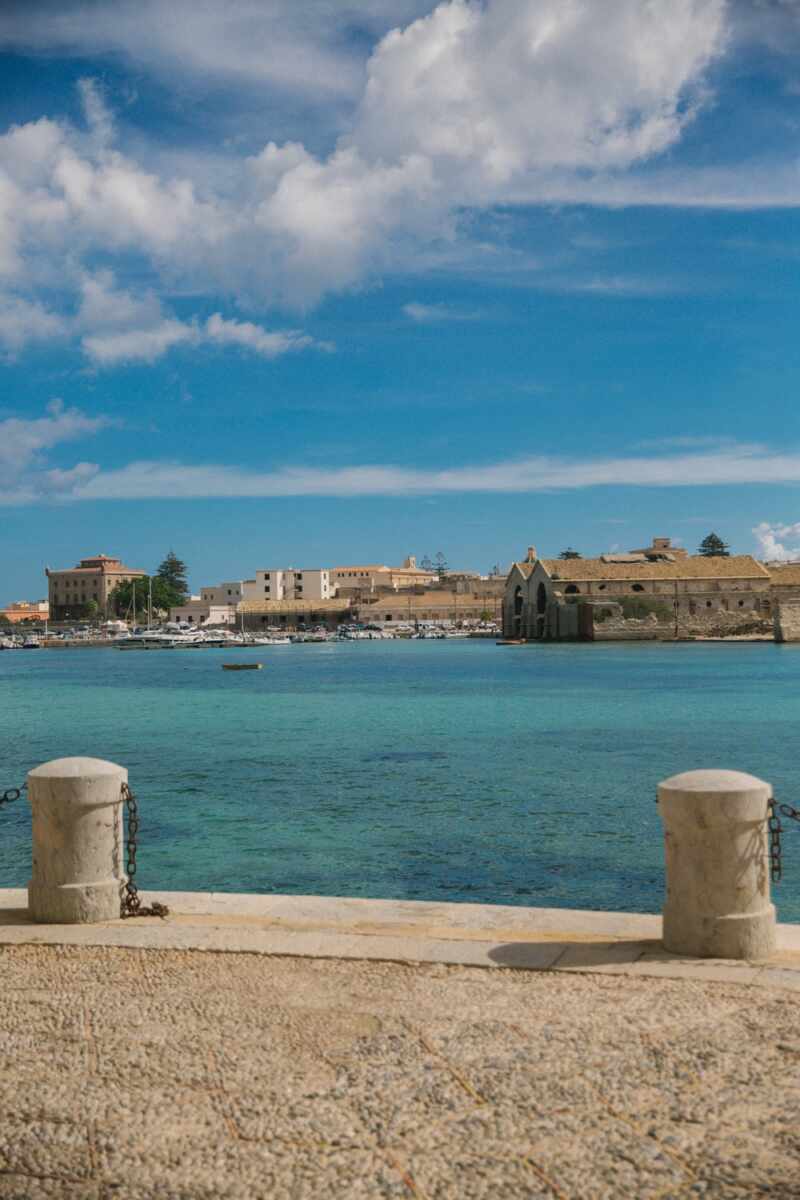 And looked back at the town from the old tuna factory.
A big, imposing building on the water's edge.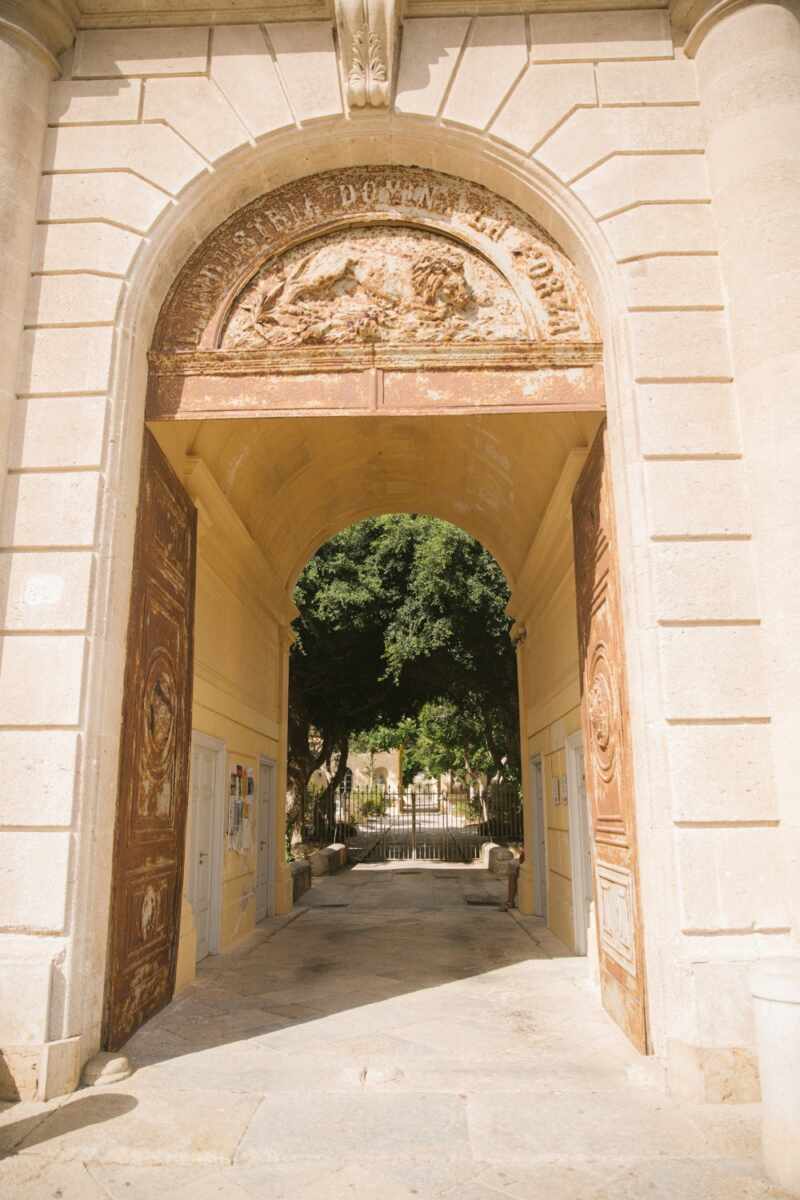 Once the epicentre of the island's thriving tuna industry, it now stands empty.
A monument to Favignana's past and a beautiful place to explore.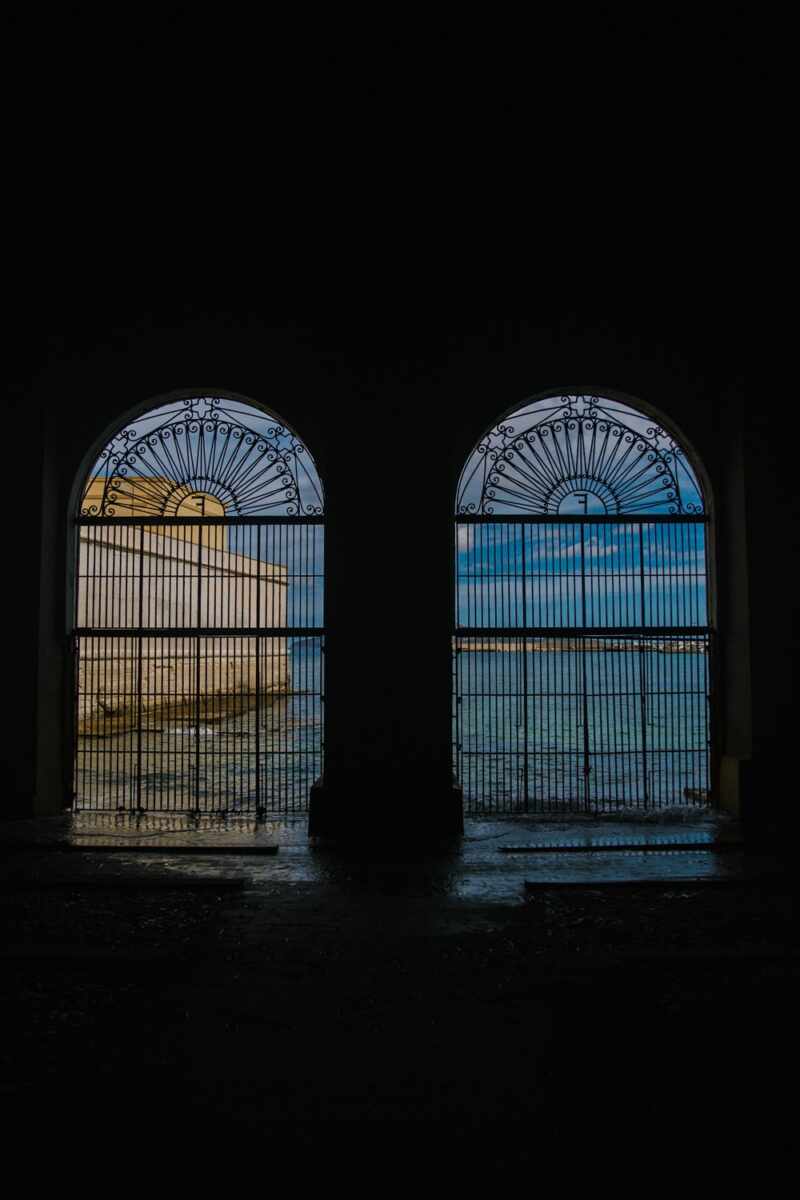 From the rooms where the boats would be hauled in and out of the water in storms…
…still awash with waves and filled with the smell of the sea.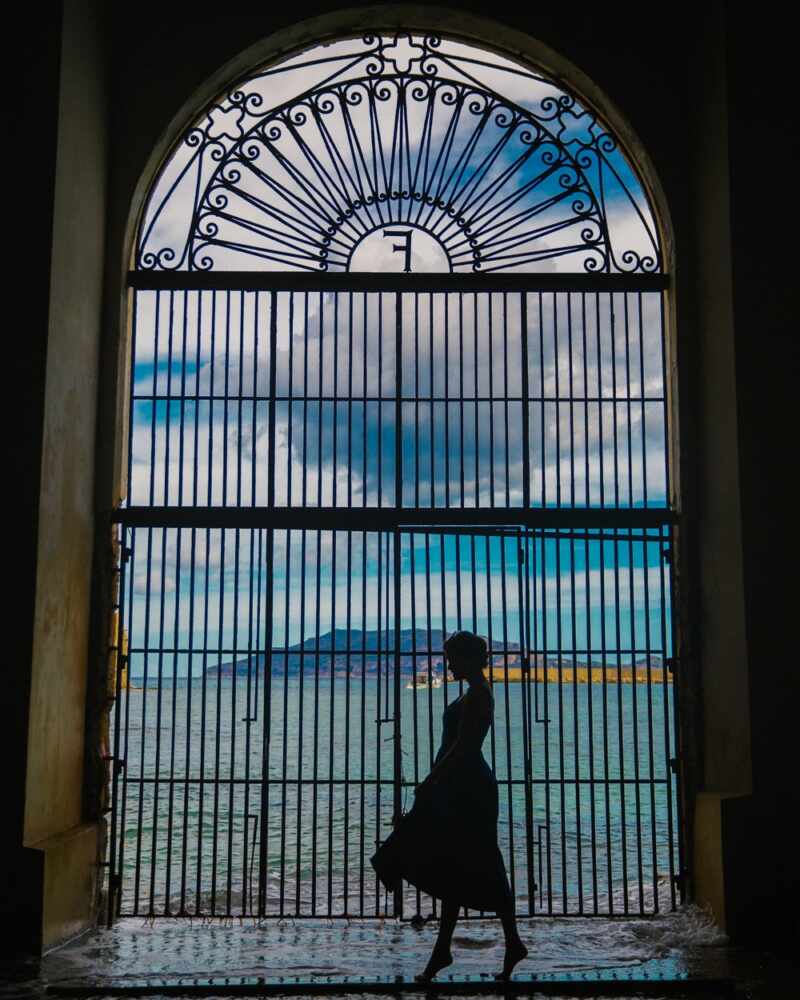 To darker places.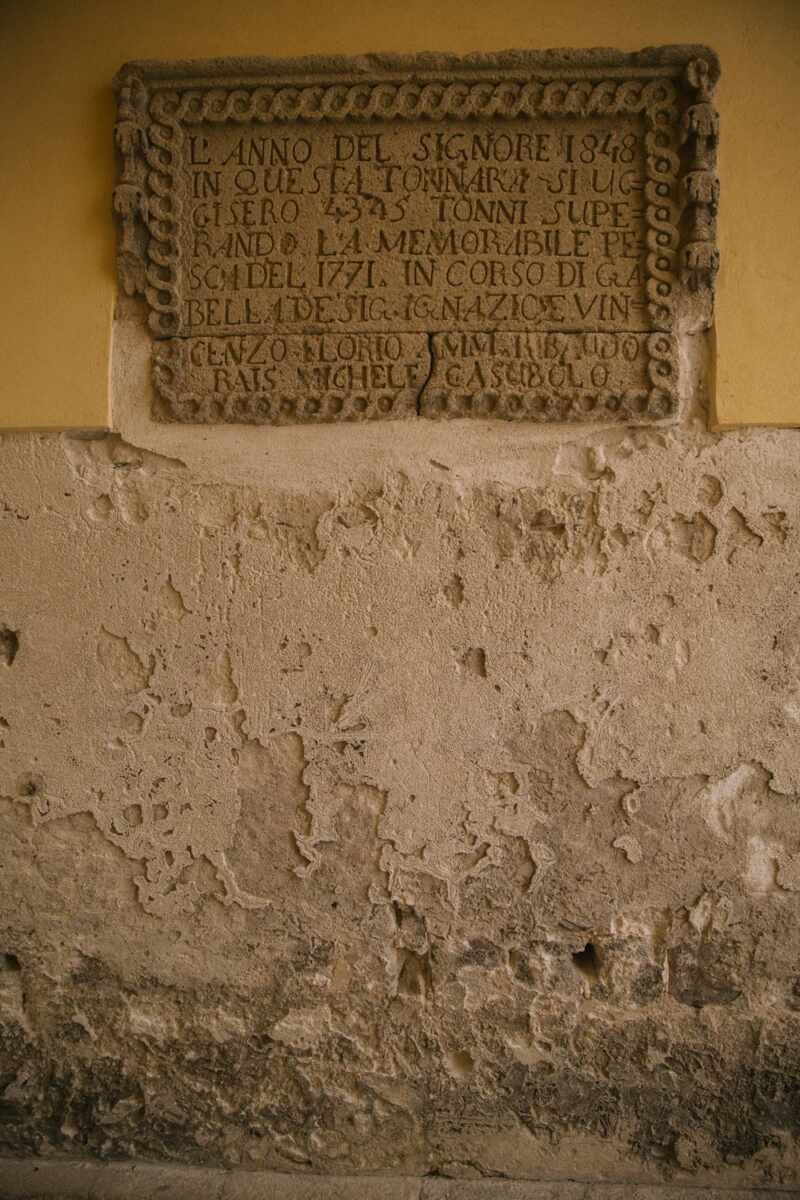 There are old black and white photographs offering a window onto a world that no longer exists.
Captured by René Burri between 1953-55, they're as fascinating and haunting as they are beautiful.
One man, his Leica and a disappearing world.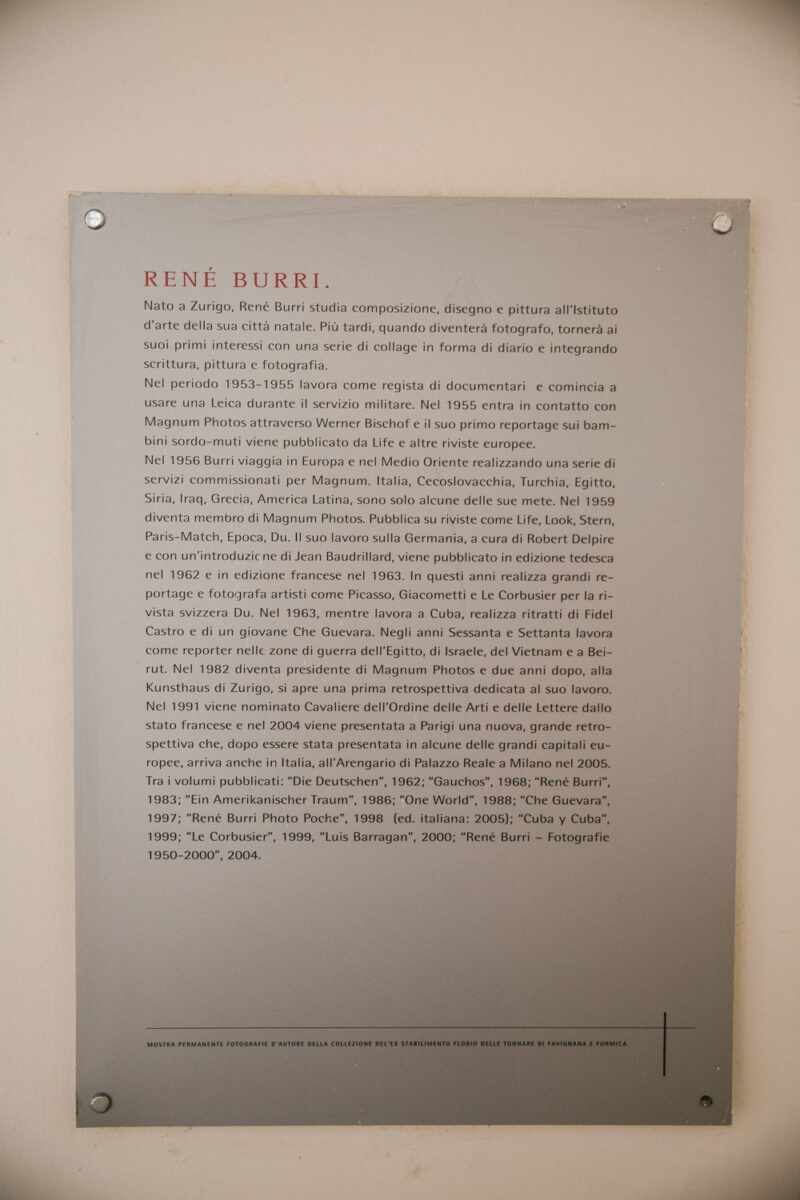 Every few steps you take through the museum lead you to a new view, through bars, onto the ocean.
The sound and smell of the sea fills every bit of every room.
It's almost like being on a boat, or deep inside a cave within a cliff.
Only when you move into the "packaging room" does it truly feel like a factory.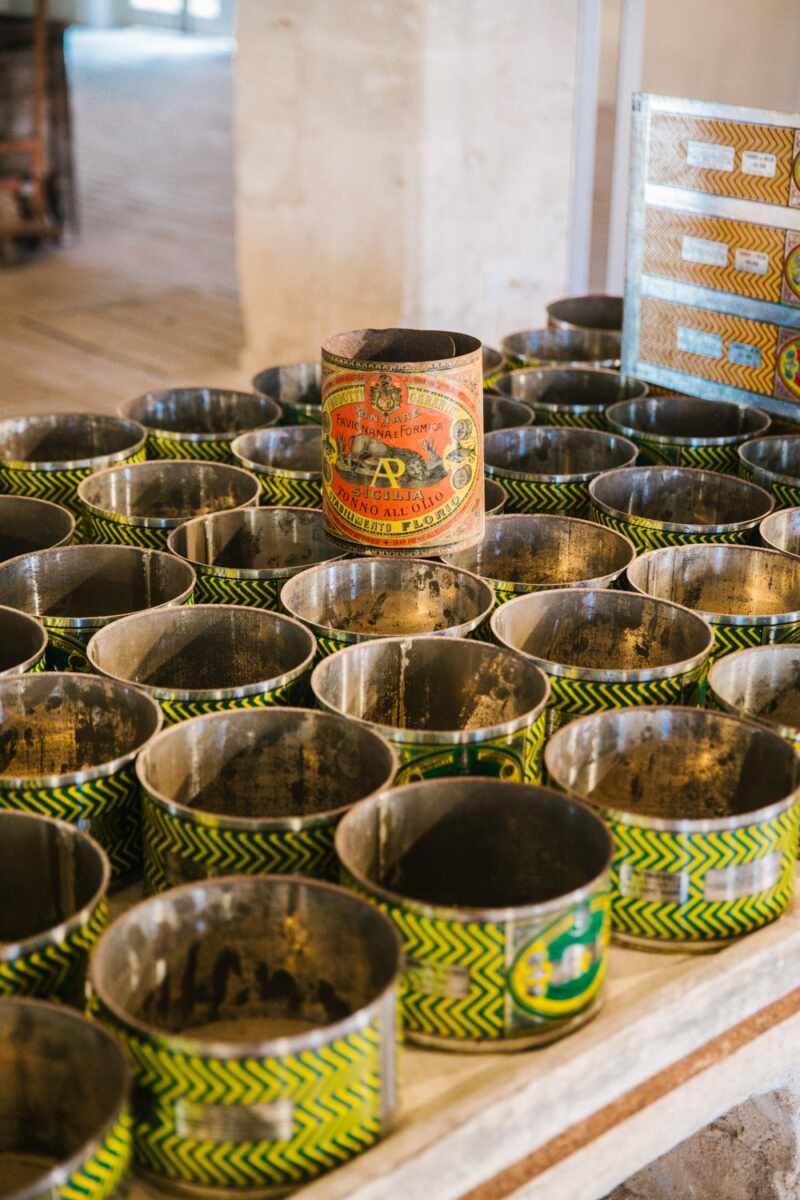 If you're as packaging obsessed as I am, you'll love this place!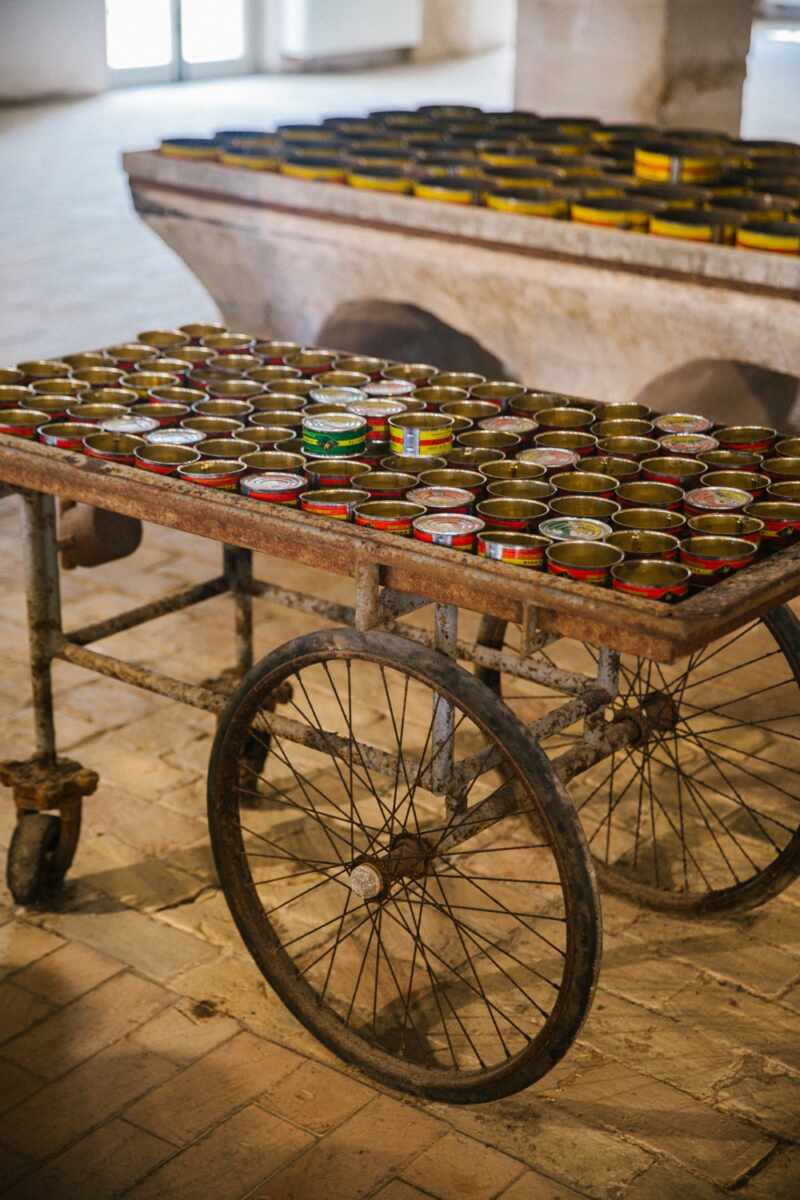 Beautiful tin cans, printed with the most gorgeous labels.
The canned tuna I buy certainly doesn't look this cool!
Outside you see where they would cook the tuna, ready to be tinned.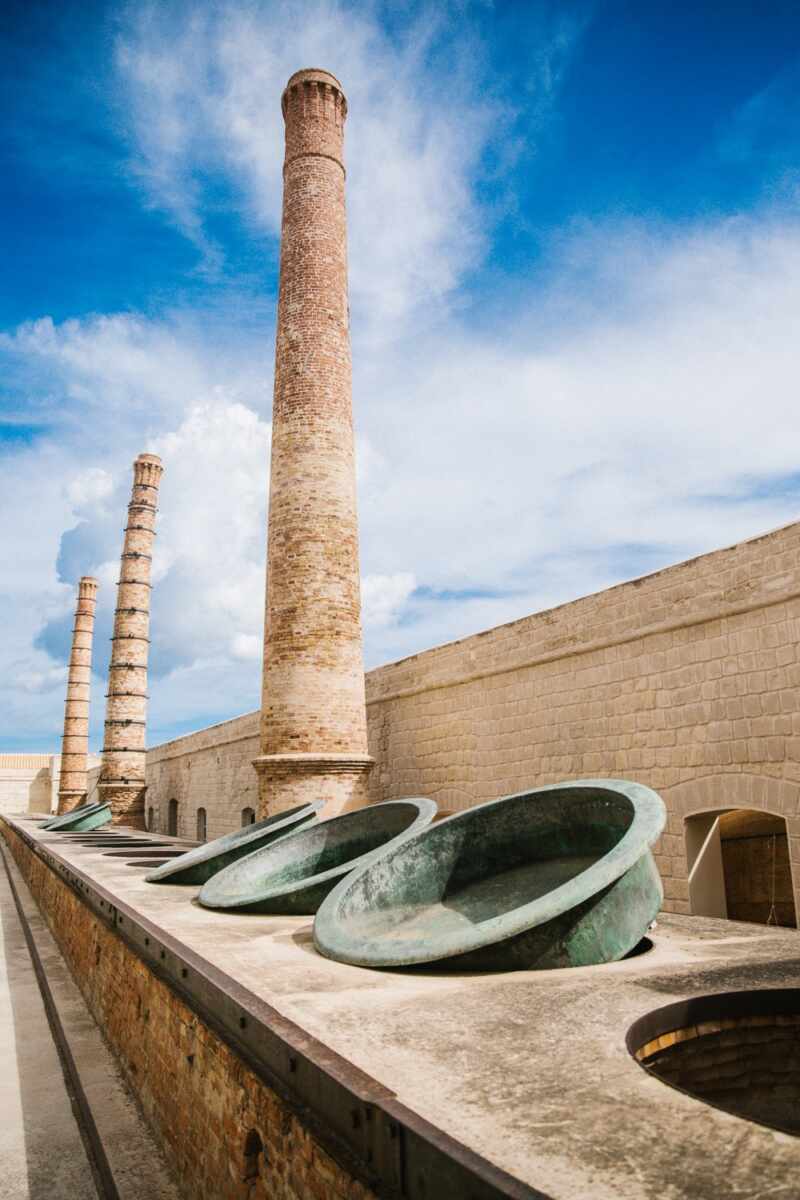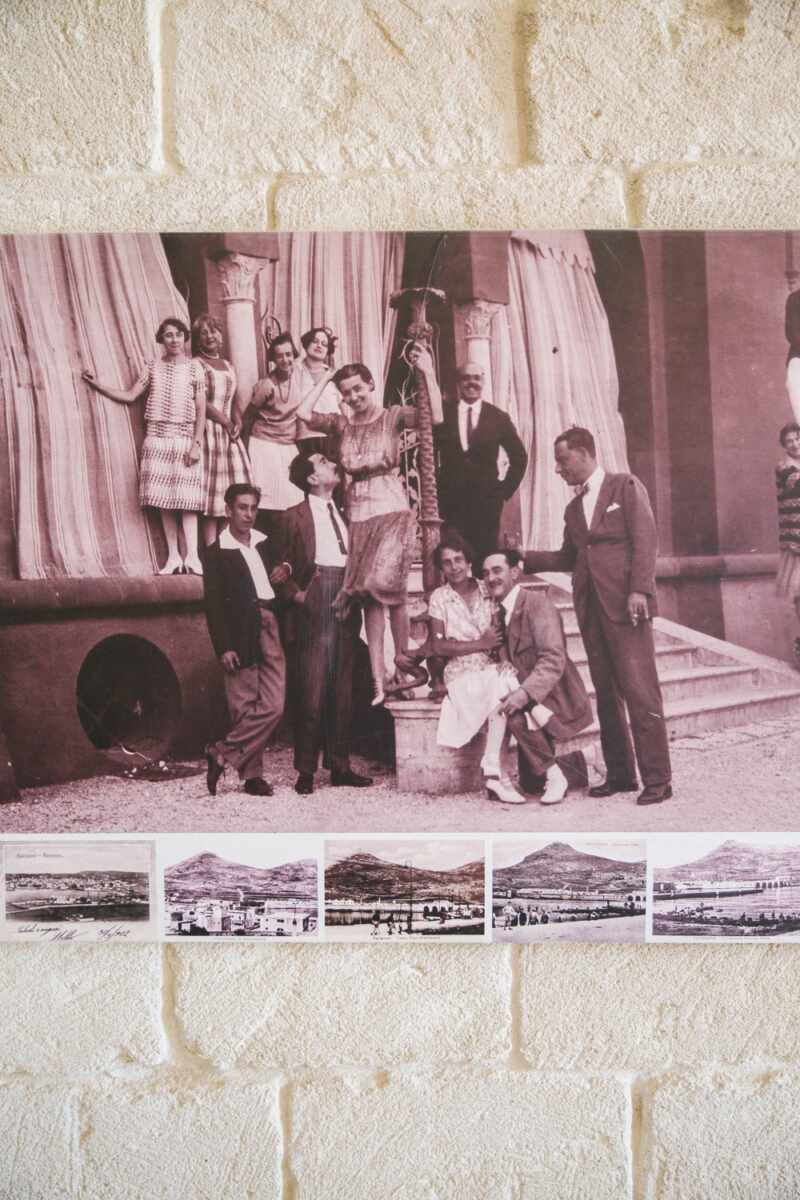 The combination of being able to wander around the museum, all on your own, along with incredible photos of what life was like, makes the experience truly unique.
Rather than an untouchable, unrelatable view of history, dusty and hidden behind glass… it really comes to life here.
You get a sense of what it must have been like. In a world that still flourished in living memory, but has now gone forever.
The photographs are so full of life and character, we couldn't pull ourselves away! Spending hours pouring over the old images and stories.
I've only shared a handful of those you'll find in the museum, when you visit next summer. (Which you should!)
There's also lots on the battle I mentioned at Cala Rossa.
Nike even pays a visit…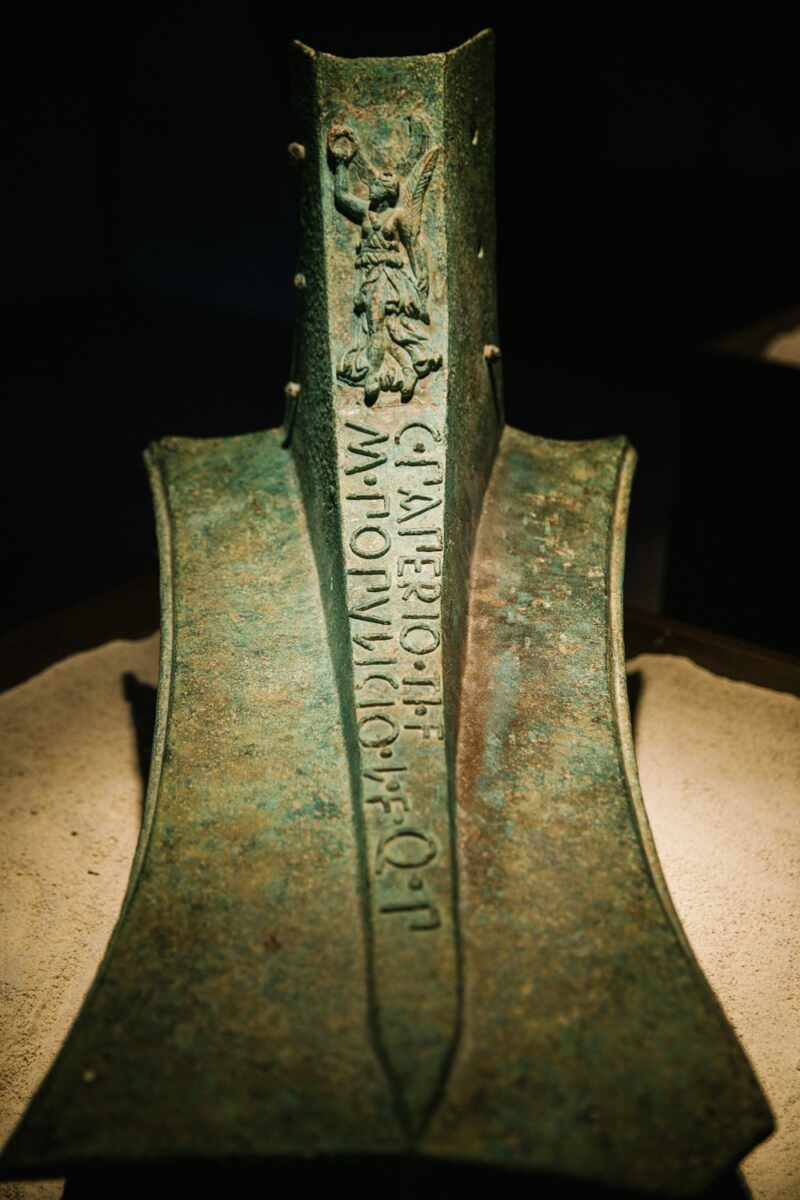 So for a unique view on Italian history and something a little bit different, Favignana Tuna Factory thoroughly deserves a spot on your list.
And afterwards you can get right back to the sea, or perhaps another pastry…