Eating out on holiday is as integral to the trip and sunscreen.
You can't truly relax and enjoy yourself until you're sitting back with a glass of wine in one hand and a menu in the other.
There are few greater pleasures than the joy of having someone else, a true pro, look after you and serve you supper.
Plus cooking in someone else's kitchen is always a pain, so it's far easier to avoid it all together!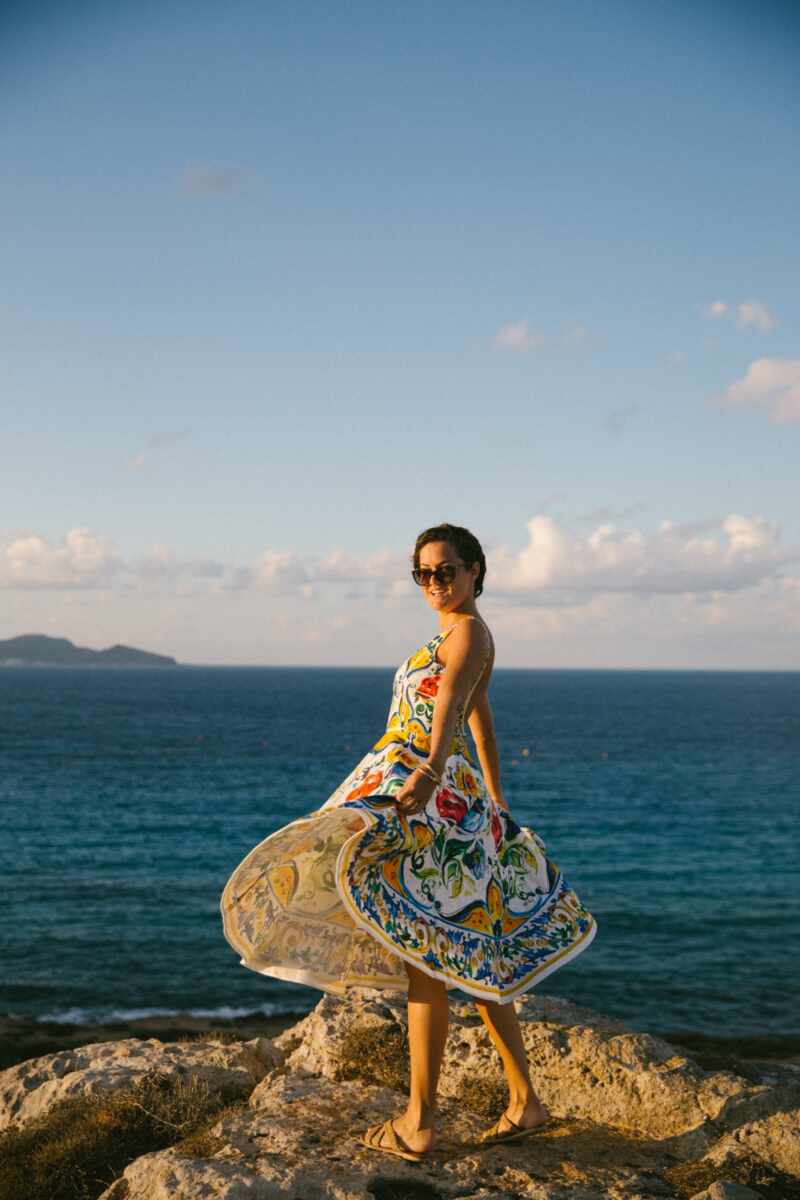 During our time on the island we invariably watched the sunset from our little garden overlooking the sea.
Dolce vita dress // Braided sandals
Ad - Shop this post