Waking up in Vermont does feel somewhat surreal.
Almost as though you haven't quite finished dreaming, instead you're just stepping into a new one.
With the luminous leaves falling like dancing raindrops, light peeking through the branches, and on this particular morning – a thick blanket of cool mist wrapped around the house.
Welcome, to life in Vermont.
Technically I'm skipping ahead a bit here, I just couldn't resist sharing before the weekend!
We rented a red painted farmhouse for our stay, delighting in its old school American charm.
Complete with porch for rocking on.
With no-one for miles around and lost in a cocoon of fog, the thick silence was quite spellbinding.
Only the occasional rustle of leaves or hoot from an owl staying up late to break the quiet.
We poured ourselves big mugs of strong tea and went out for a stroll in the mist.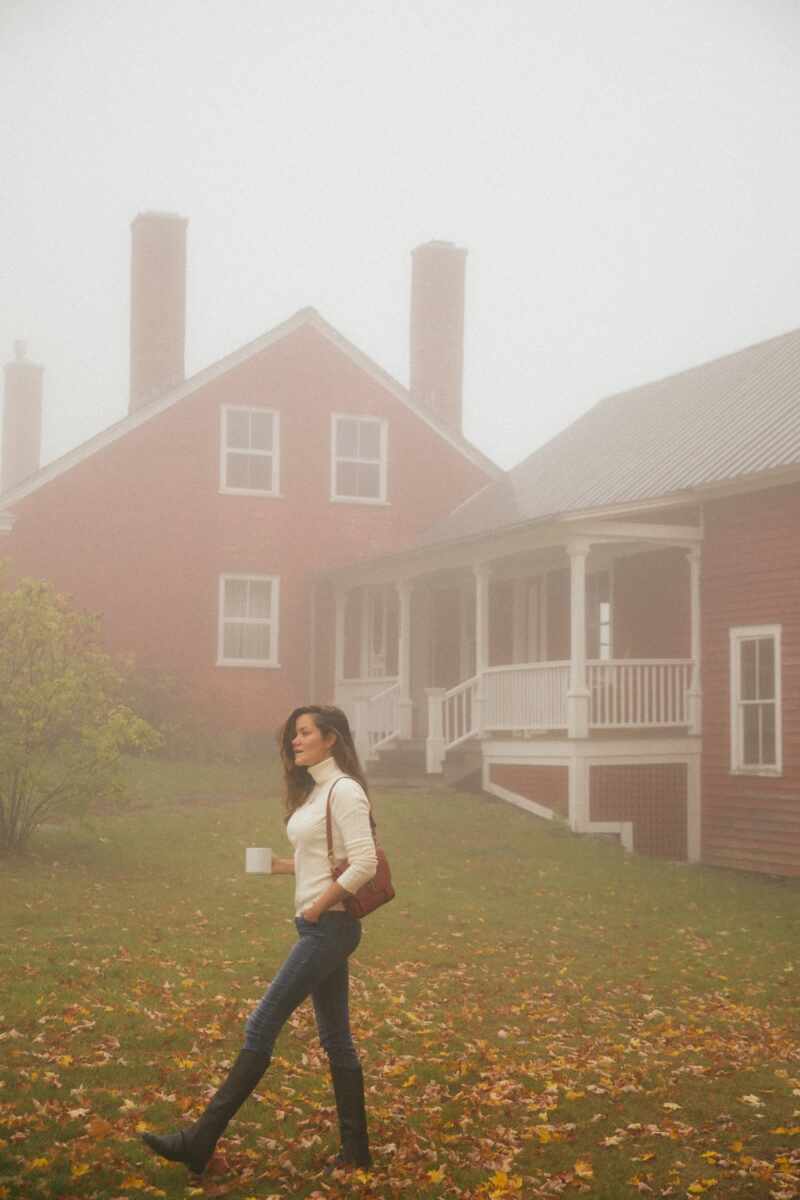 There's something quite remarkable about going for a walk in fog, particularly somewhere you've never been before.
It requires a good dollop of faith. Faith that the road will keep going, that it's leading you somewhere interesting, that you'll be able to find your way home again.
Seems a pretty good metaphor for life in general, in fact!
With a few boulders to overcome, naturally.
You know what they say… girls just wanna have fern.
Dressed in The New Equestrian range from Tory Burch.
Convertible boots (more on these later!)
Extra long jeans // Inez sweater
Ad - Shop this post