Saleccia is the beach in North Corsica.
Pick up any guidebook, ask any local and they'll tell you it's heavenly.
What they might fail to mention is what a total pain it is to get there!
You have two options: 1. Squeeze into the back of a 4×4 with 6 other beach goers and bounce down a track for an hour. 2. Take a 20min boat trip.
Naturally option 2 is three times the price and boats get booked up weeks in advance.
Finally after days of calling round and pounding the pavements, we scored a couple seats on a speedboat heading over one morning. We packed towels, sunscreen and a marvellous picnic – the best of the trip in fact. Drove along the winding mountain roads down to Saint Florent.
Which is at its most beautiful from the sea.
We sped out of the bay, clinging on for dear life.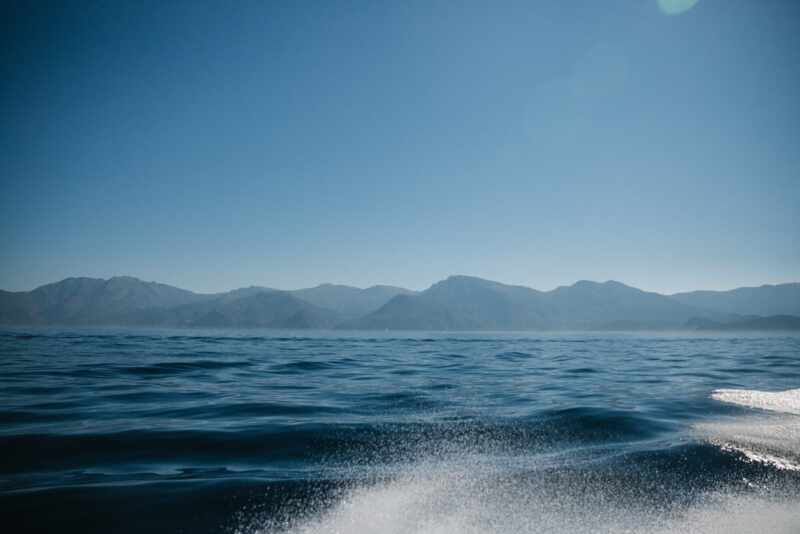 Mesmerised by the undulating deep blue velvet sea.
We joined scores of other boats, all racing to get their anchors out and settle into the famous beach.
Once we passed the rocky headland we glimpsed our prize.
A stretch of soft, white sand, protected by dunes with Corsica's mountains as its dramatic backdrop.
You can see why it's such a favourite with the yacht set. What an incredible place to wake up!
The water changes drastically from deep indigo to the palest of turquoise.
And if you dip your fingers into it as you sail closer to shore, you'll feel it growing warmer by the second.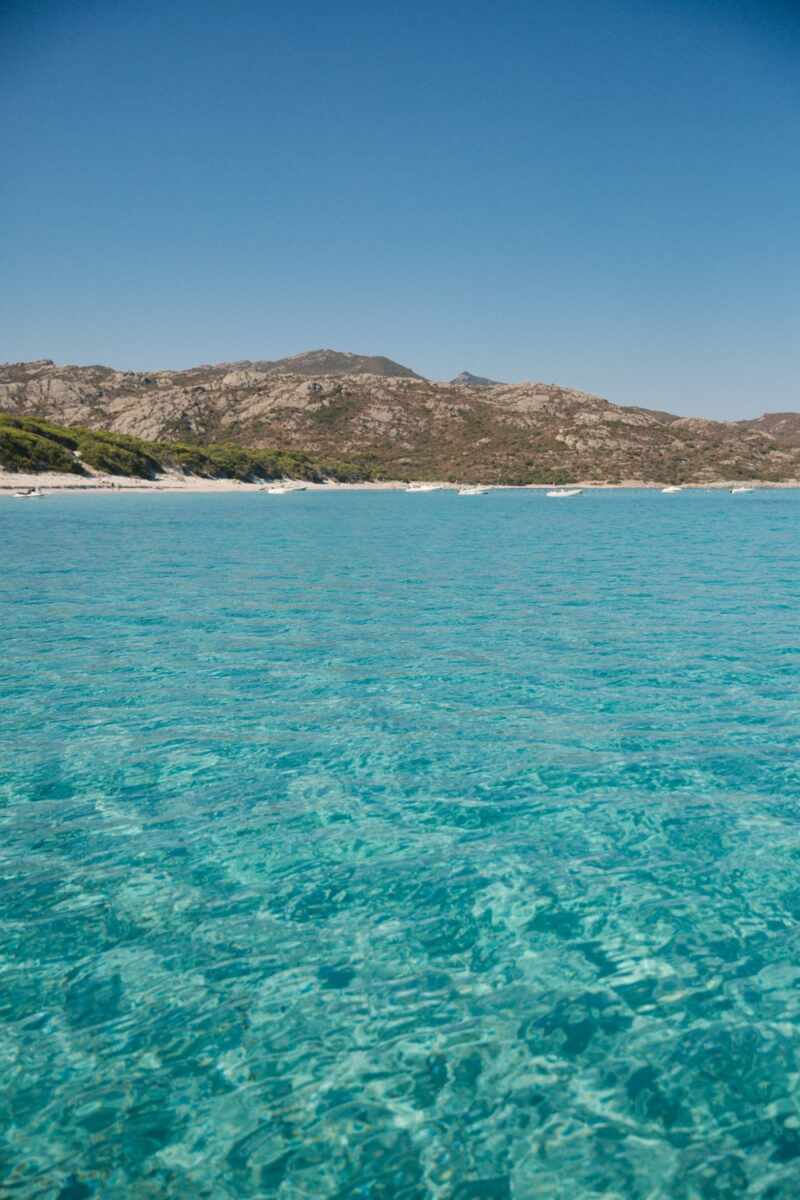 We jumped onto the warm sand and set up camp under a pale blue umbrella, borrowed from an ice cream stand back in town.
Relishing the gentle sound of waves lapping against the shore, and the feel of hot sand underfoot.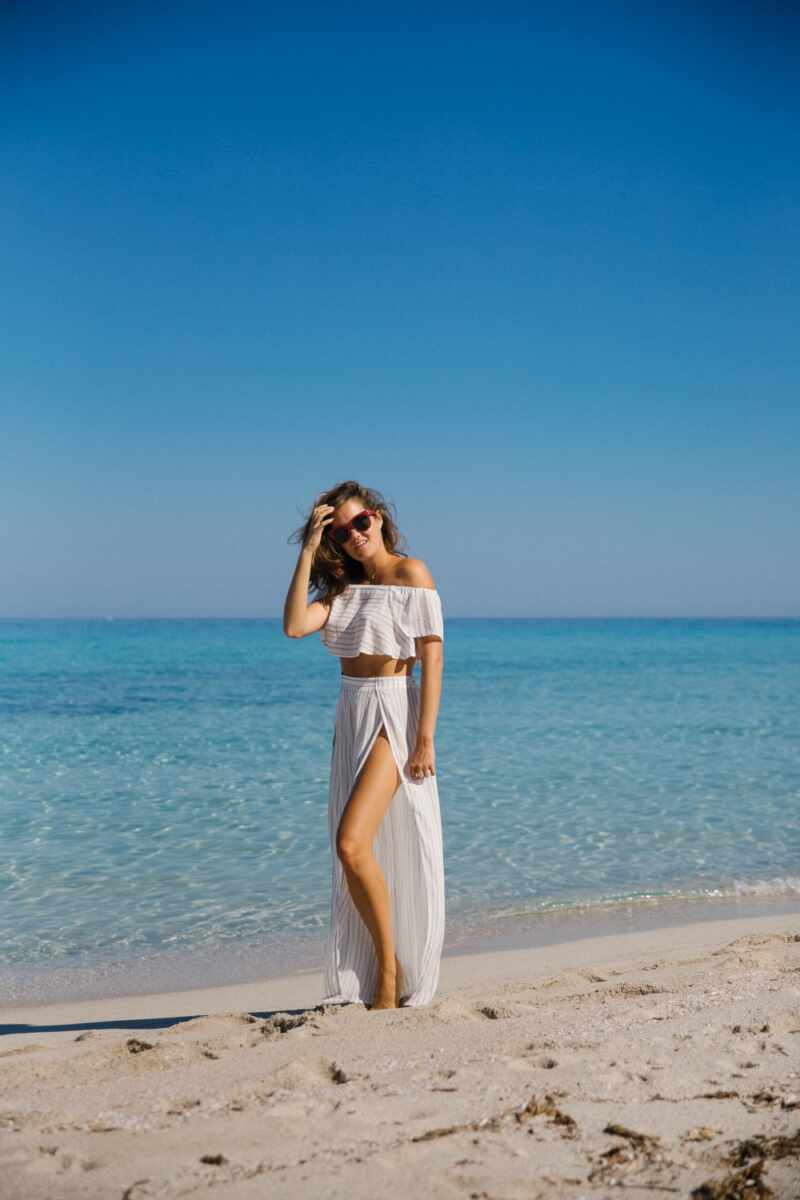 Ad - Shop this post