More Corsica posts coming soon, I promise.
But today I thought you might enjoy a little #ThrowbackThursday!
Earlier in the summer I joined Jo Malone London for a "London Lark" – a day of beautiful adventures around London.
It all started very early when a glam squad turned up on my doorstep ready to tackle my makeup and tame my hair. Custard took one look at what was happening and sauntered back to bed.
Fully prepped, I threw on a dress and ran out to meet a driver in a teeny vintage Mini.
I got in with all of the elegance of an elephant climbing into a peanut, and off we went.
Speeding through the streets of London to a very special breakfast, where we were greeted with 60s style movies and an overwhelming scent that could only be Jo Malone London's doing…
A team of gorgeous men in stripes worked furiously on breakfast.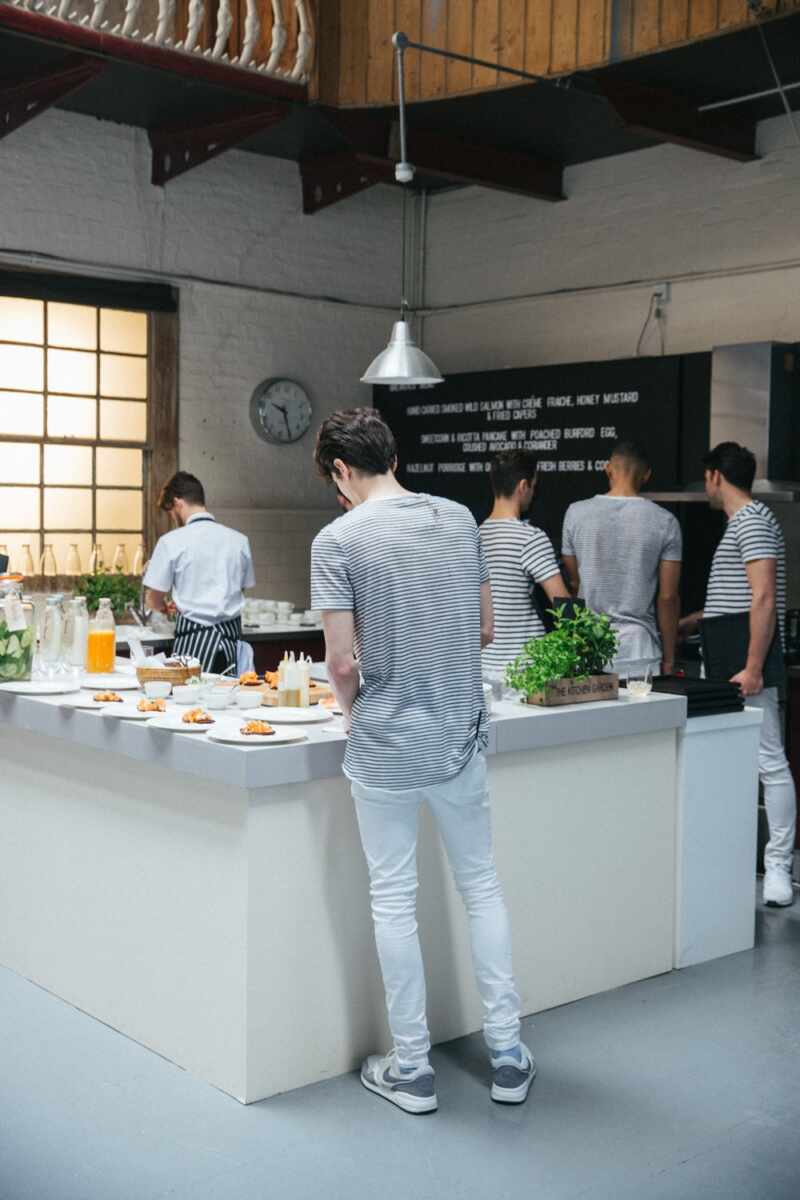 While the Who's Who of the world's fashion and beauty industry took their seats.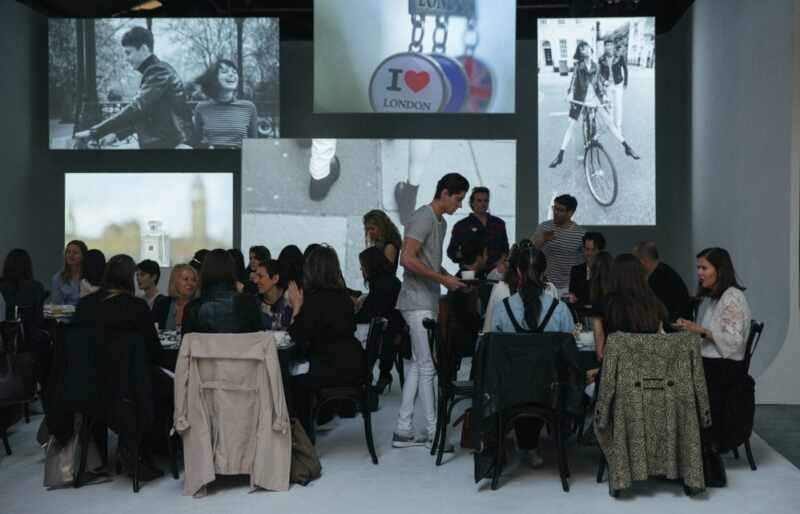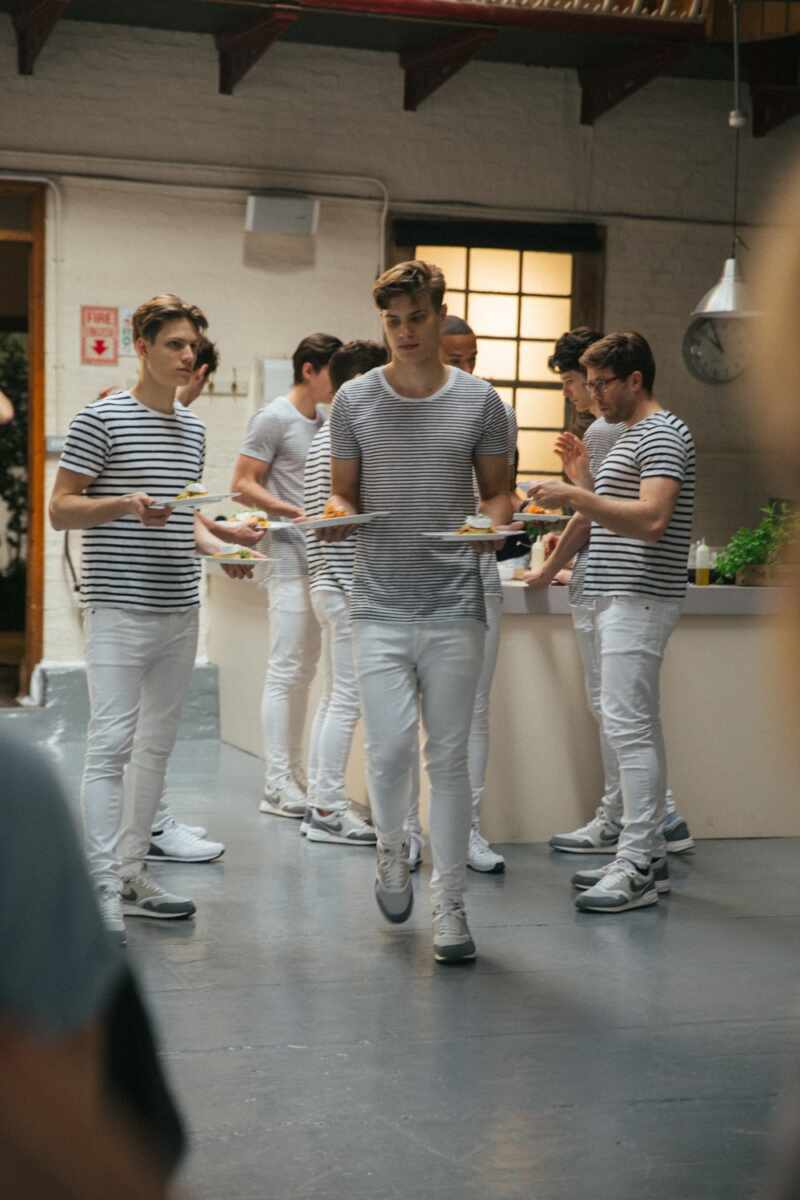 I mean come on…
If beautiful men in stripes could bring me breakfast every morning I'd be a very happy lady!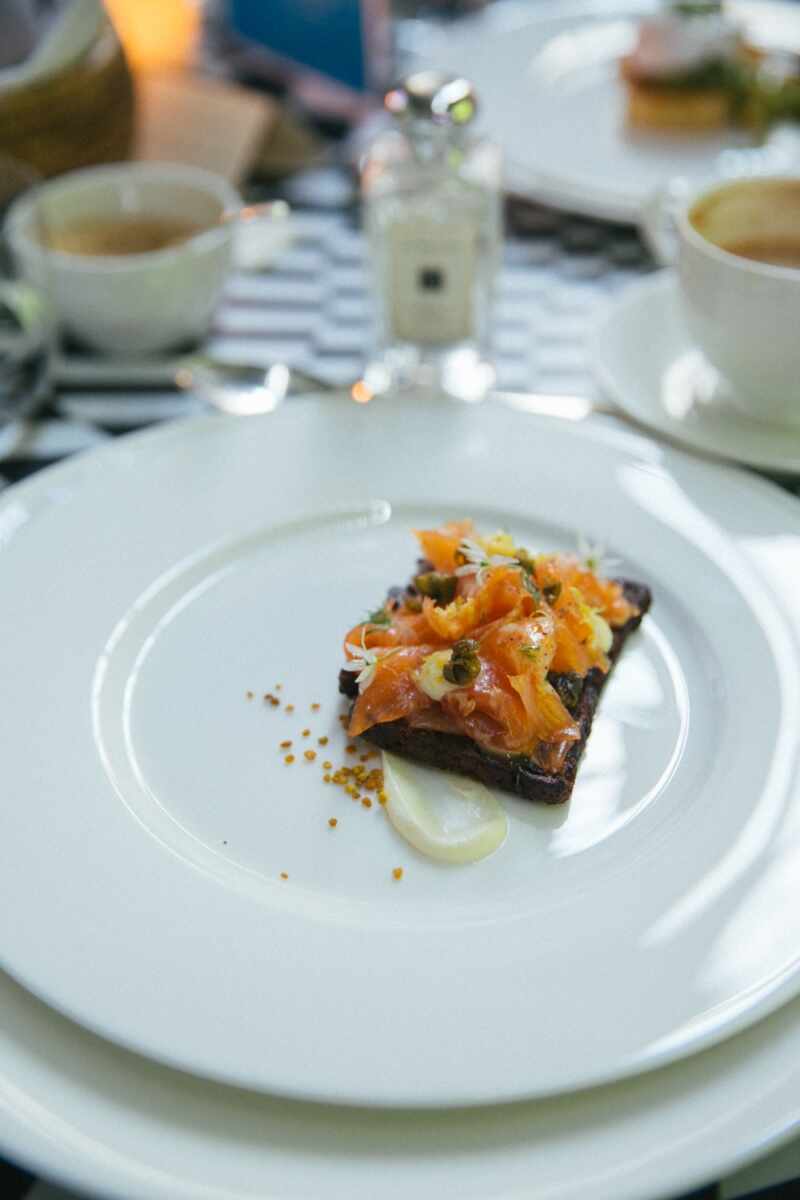 Rejuvenated by coffee and smoked salmon, we sat back as Celine Roux, VP of fragrance development, introduced us to a brand new scent.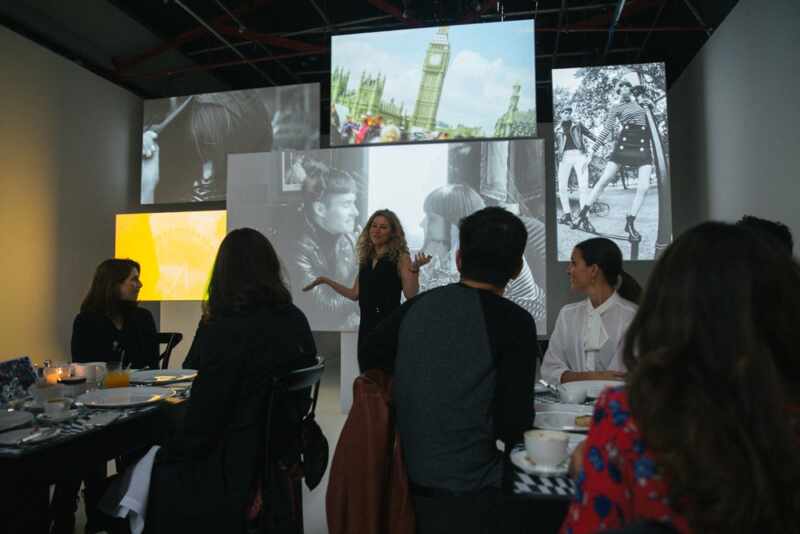 Basil and Neroli.
Gloriously fresh, light, zingy, with just the gentlest hint of musk.
The ultimate Indian Summer scent, but more on that later.
After breakfast everyone paired off with their drivers and headed off for their own London Larks. Ours started at a familiar spot…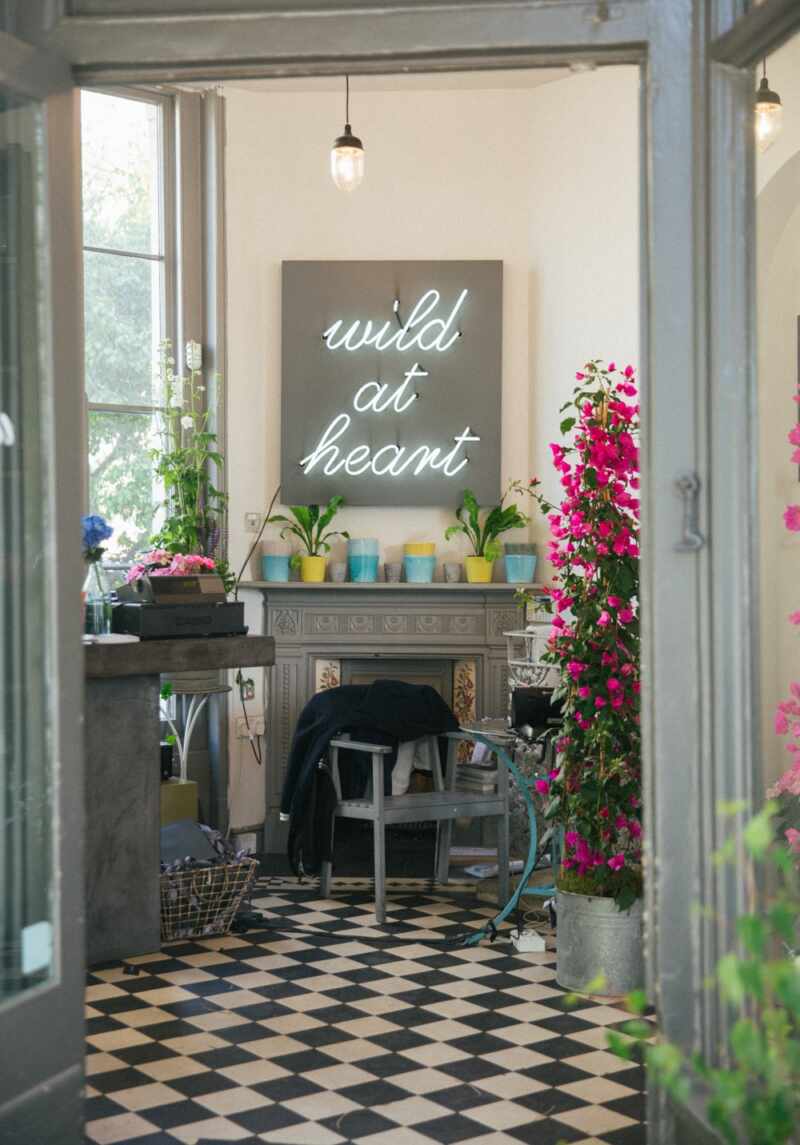 Wild At Heart in Chelsea.
Not there to pick up a bouquet this time. Instead I met with tremendously talented and utterly gorgeous photographer to the stars; Candice Lake.
For a photoshoot among the blooms.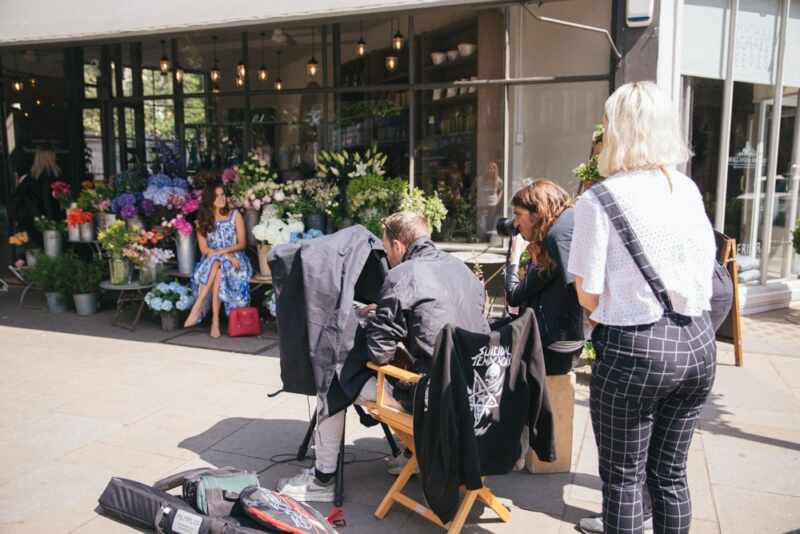 Quite the step up from our usual off the cuff blog snaps!
Candice knows her light, her angles and how to get the very best out of her subject.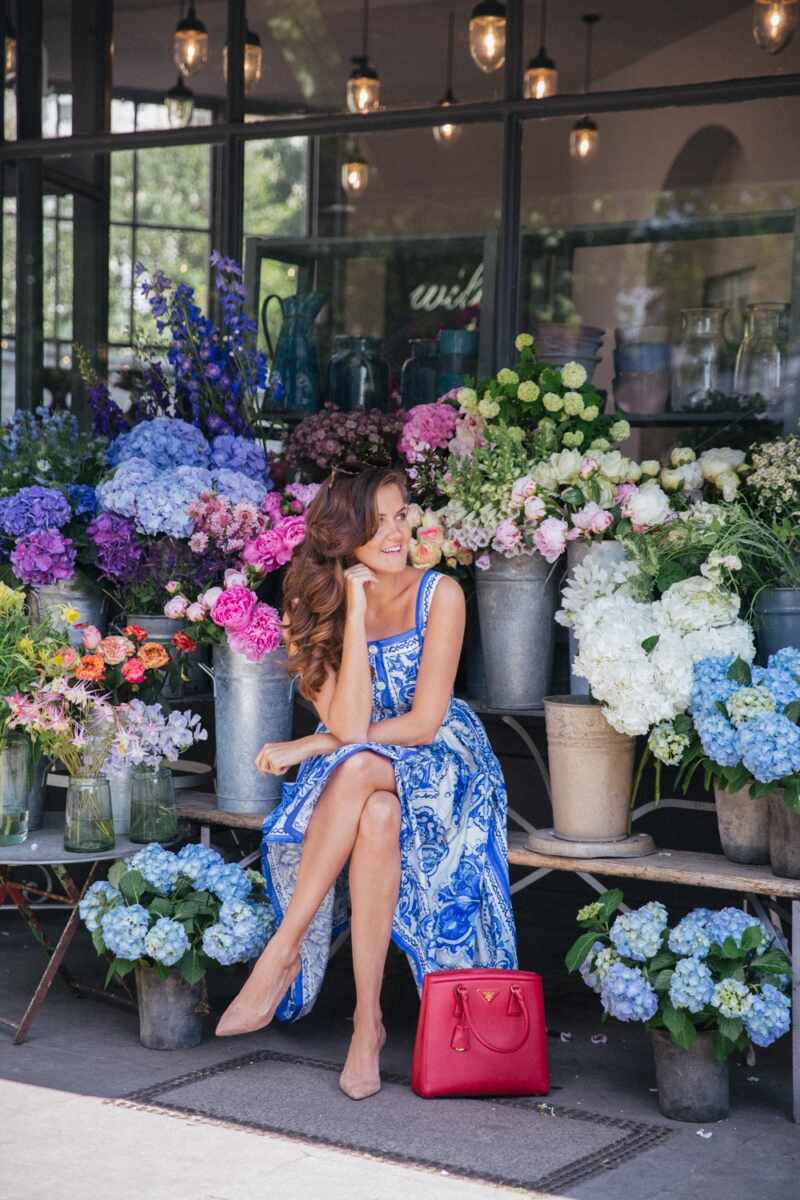 She's also blessed with unique talent of being able to direct and enthuse without sounding like Austin Powers.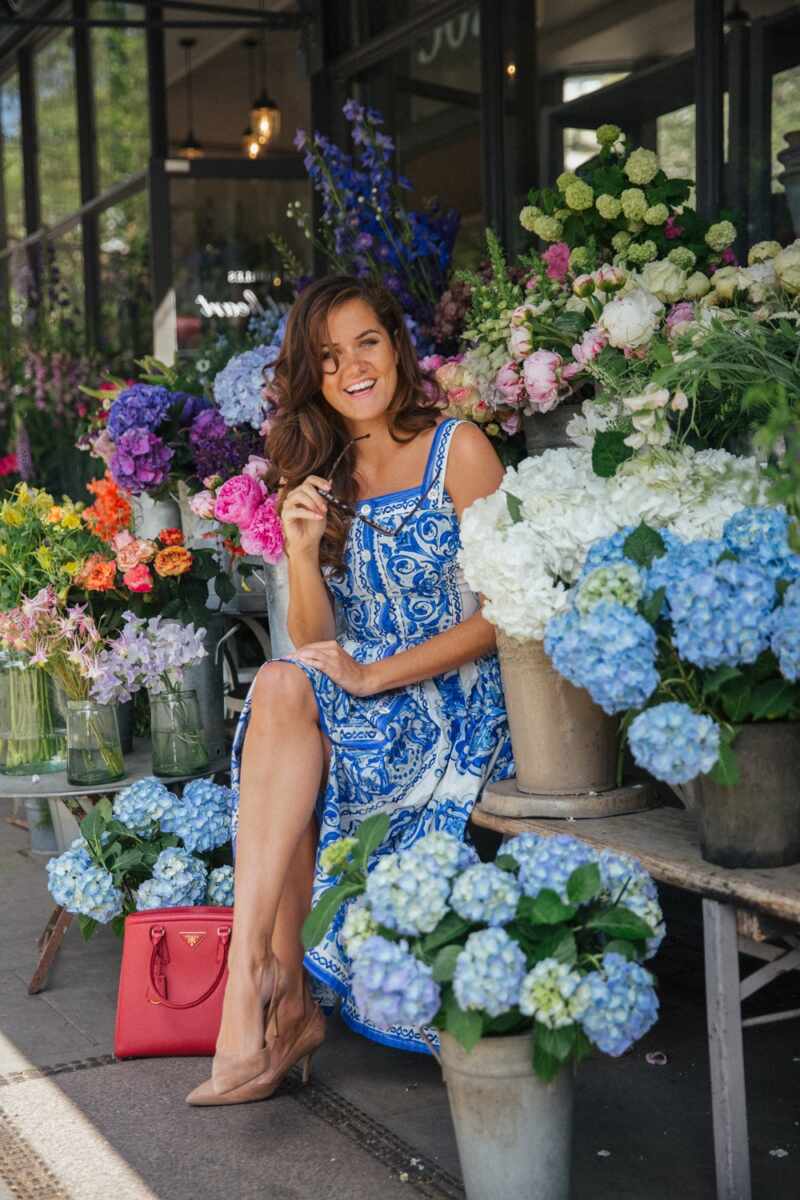 Blue dress (sold out) – Similar style (and cheaper!)
Ad - Shop this post