This slight variation on a much loved classic is what summer's all about.
Swapping out tomatoes for peaches may sound a little odd, but trust me… you'll never feel the same way about another salad!
The sweet flesh of the peaches mingled with the rich creaminess of the cheese, the fragrant fresh basil and zingy simple dressing all come together to make a dish that's so much more than the sum of its parts.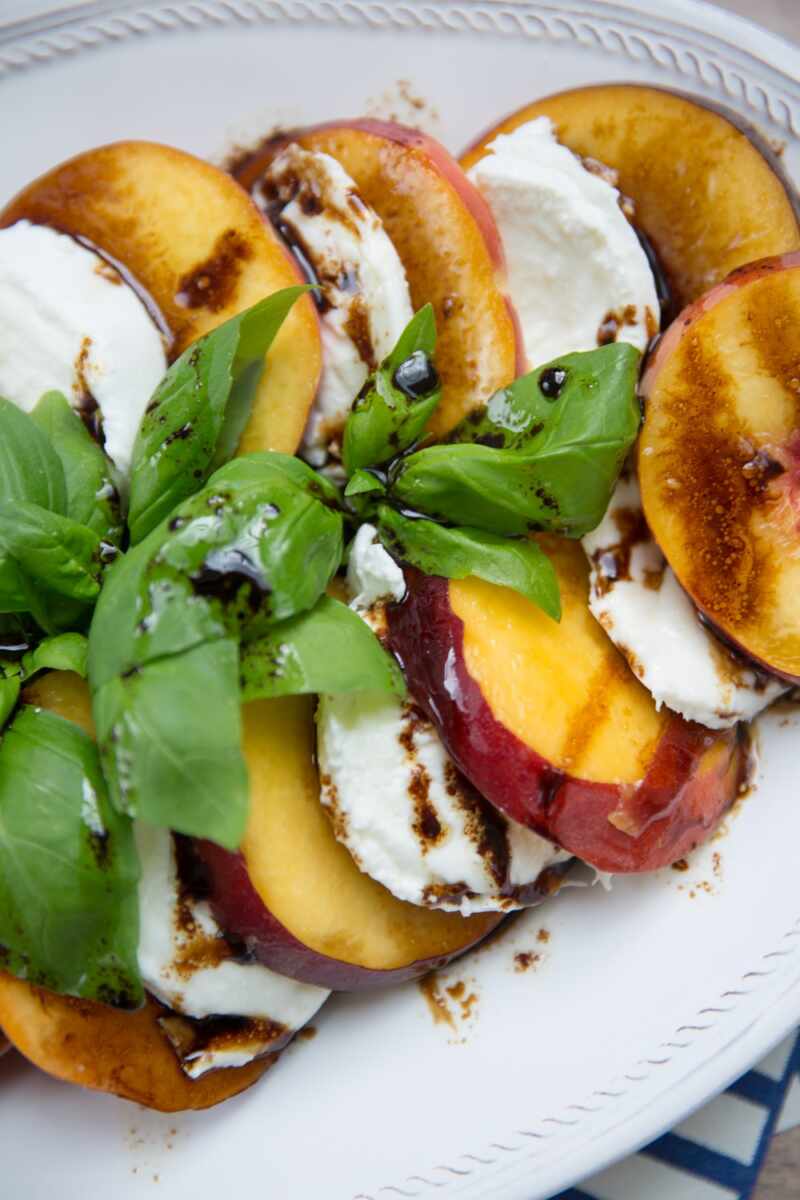 Quick and very easy, the real key to this dish is getting the best ingredients you can.
Sure, you can pick them up at the supermarket pretty easily and it'll be a perfectly nice summer salad.
But go the extra mile to buy from your local green grocer and find buffalo mozzarella at an Italian deli and the flavours will sing together, creating something truly, truly exceptional.
You'll need:
2 large ripe peaches
2 balls of buffalo mozzarella
Handful of fresh basil
2 shots of good olive oil
2 shots of great balsamic vinegar
Pinch of salt
Pinch of pepper
(Optional) crusty bread for sauce mopping
Slice your peaches in half and wiggle the stone out.
Cut into round slices.
Slice your mozzarella and alternately lay on a serving plate in a circle or two lines.
Fill the gap in the middle with basil leaves.
In a jar or little jug swirl together your oil, vinegar, salt & pepper. Once combined drizzle over the salad.
Serve immediately and use lots of that crusty bread to mop up the left over sauce.
A simple dish that makes the very most of summer's finest gifts.
Better make the most of it while we can… Autumn's just around the corner!