I've been treating our little London heatwave like something of a staycation.
Sure you've still gotta work and keep on top of the big stuff, but that doesn't mean you can't make the most of that all important lunch break.
You know you're more productive, more creative and generally a better version of yourself if you step away from the computer, switch off and treat yourself to a proper lunch break, right? It's a fact.
Plus with Autumn just around the corner it would be a crime not to step out and enjoy the last of August.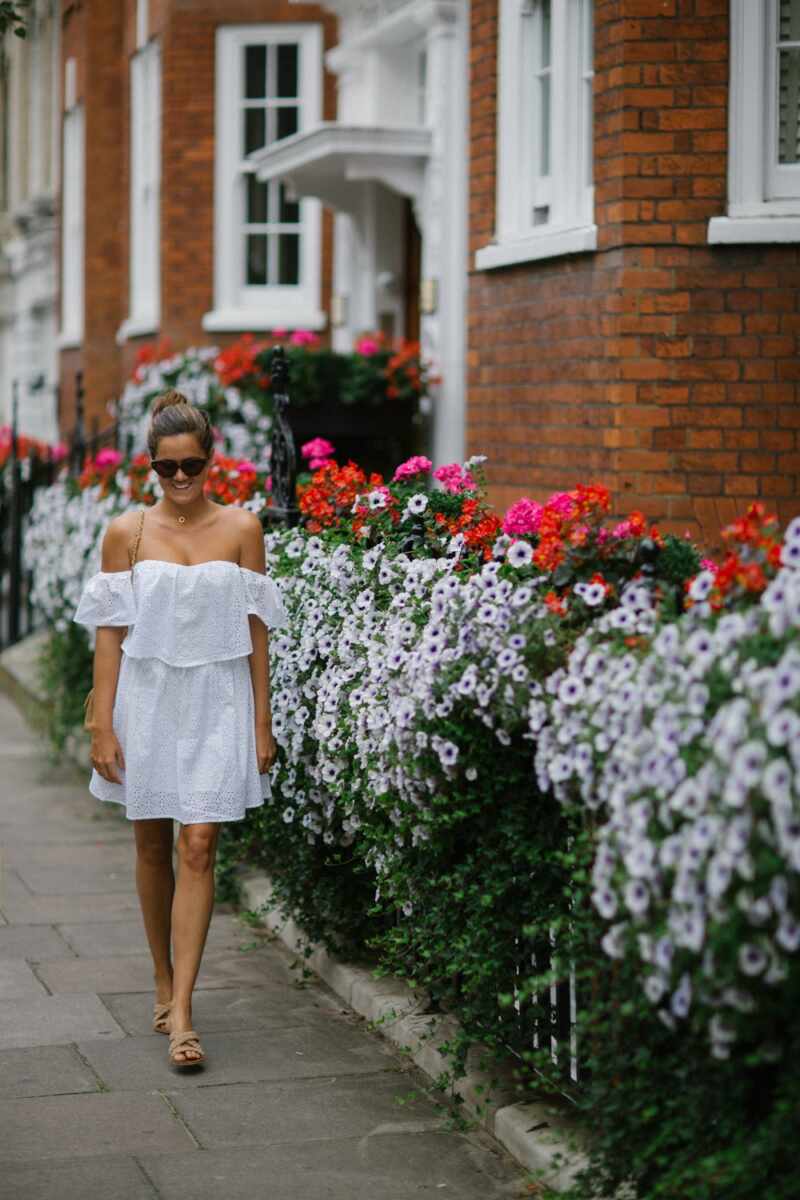 Of course no mini break (however mini) is complete without a sundress and sandals to set the tone.
Off the shoulder white dress (on sale!) // Slip on sandals
Ad - Shop this post