Have you ever passed through a little town and longed to see more of it?
It happens to me all the time… perhaps I'm just nosy.
On the way home to see my parents in Somerset we passed through Bradford on Avon, a pretty little village, made almost completely from gently glowing sandstone. It straddles the river (Avon) and its winding streets drew me in like a siren's song.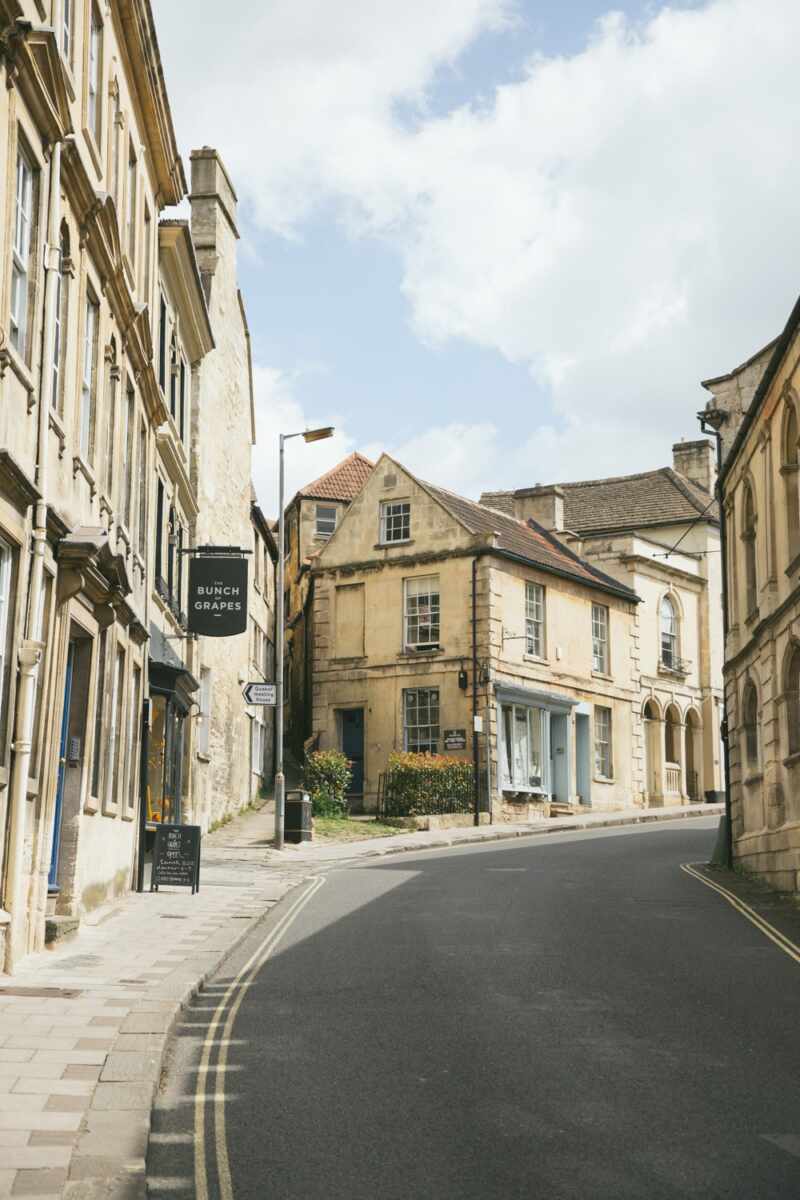 Rather than keep it all to myself I thought I'd bring you along with me.
Together we can climb the old, cobbled streets, peek into windows and eat our own bodyweight in scones.
Ok, I'll do that last part for the both of us.
In fact, I'll eat yours too. I'm nice like that.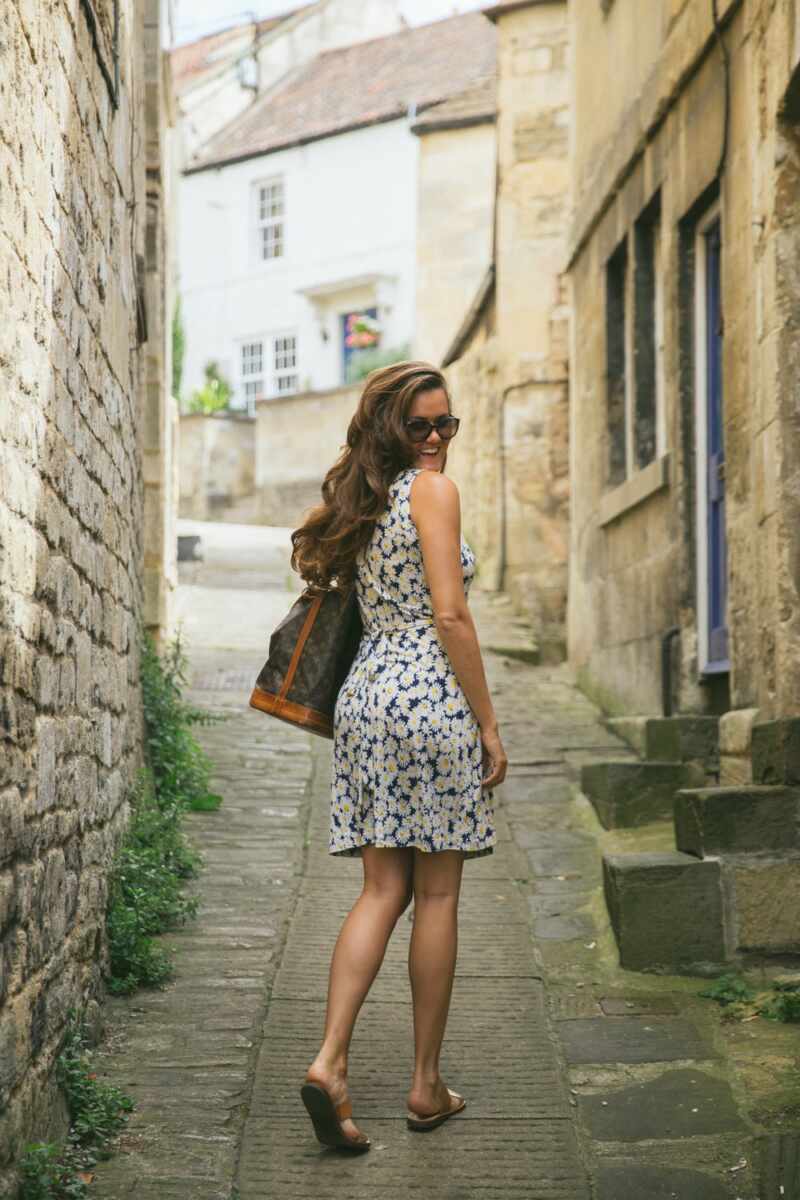 Vintage DVF dress (from mum's wardrobe)
Ad - Shop this post