On our first day in Provence we woke up early and sniffed out a beautiful spot to watch the sunrise.
And when I say sniff, I mean it!
I have never smelled a sunrise quite like this one…
The dew left over from a cold night warming gently in the golden light, mingling with the lavender and filling the air with its rich, heavy perfume.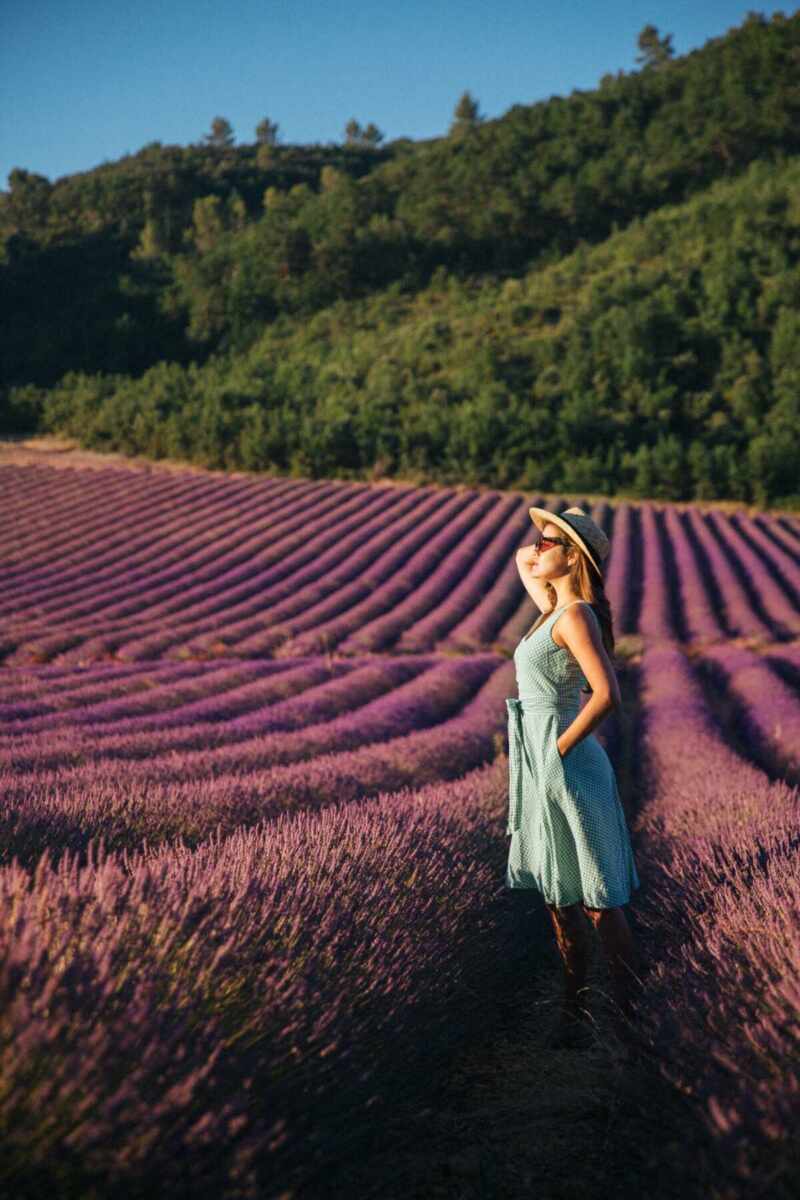 So much more magical than during the heat of the day, the moisture all around feels as though you're swimming through the sunrise.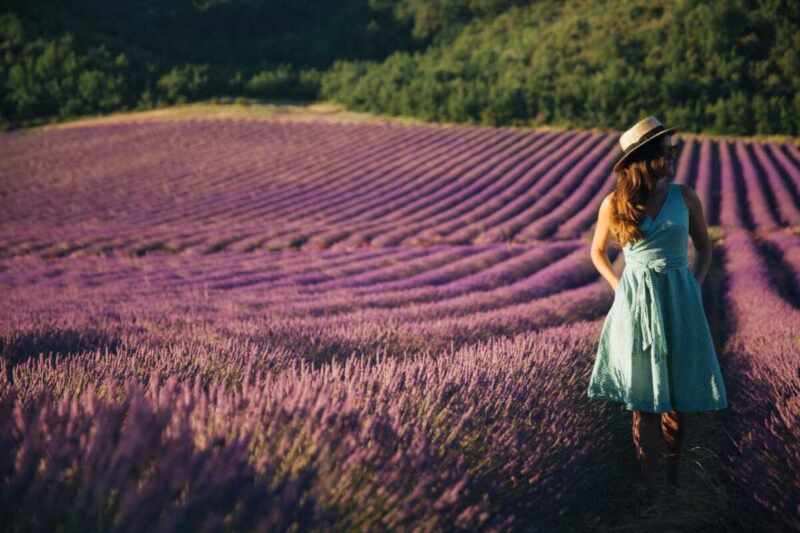 I couldn't resist a spin with my new toy before we left… (Press play below)
Later we made our way to Valensole for their annual Lavender Festival, a celebration to mark the start of the harvest.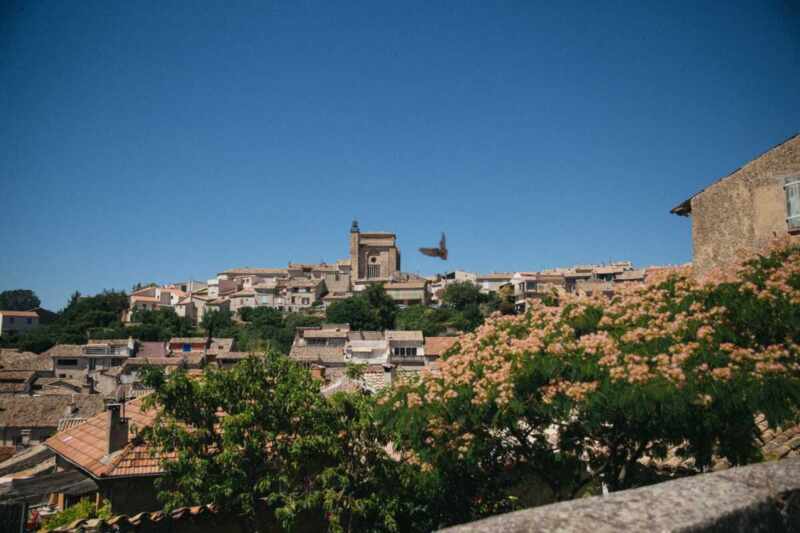 A pretty hillside town with a patchwork of terracotta roofs.
Crafters, artists and artisans lined the streets, selling their lavender scented, flavoured and coloured wares.
Musicians played and the sun baked streets were filled with the sound of chatter, laughter and haggling.
We strolled through the market, ducking into tents and dipping hands into fountains as we passed.
Somewhat envious of this guy's ride…
The local area thrives on lavender and its byproducts.
The best of which being honey!
The hills are filled with the contented buzzing of a billion bees, all working away turning the fragrant lavender into delicately scented honey.
Which in turn is slathered onto buttered bread, poured over yogurt, into tea and turned into cakes.
Away from the hustle and bustle we found a little lavender stall all on its own.
Where we met the nicest man in all of Provence, who piled us high with pickings from the fields around Valensole.
If you find yourself in Valensole, you must go and see him.
This is the exact spot and I just know you'll love him and his shop as much as I did.
He doesn't speak a word of English, but it gives you a chance to gesture wildly, smile a lot and mutter in whatever French you can manage. Lavender is one euro a bunch and you should buy lots, as it keeps the wasps away.
Armed with our smelly prizes of lavender and garlic we set off to explore the town.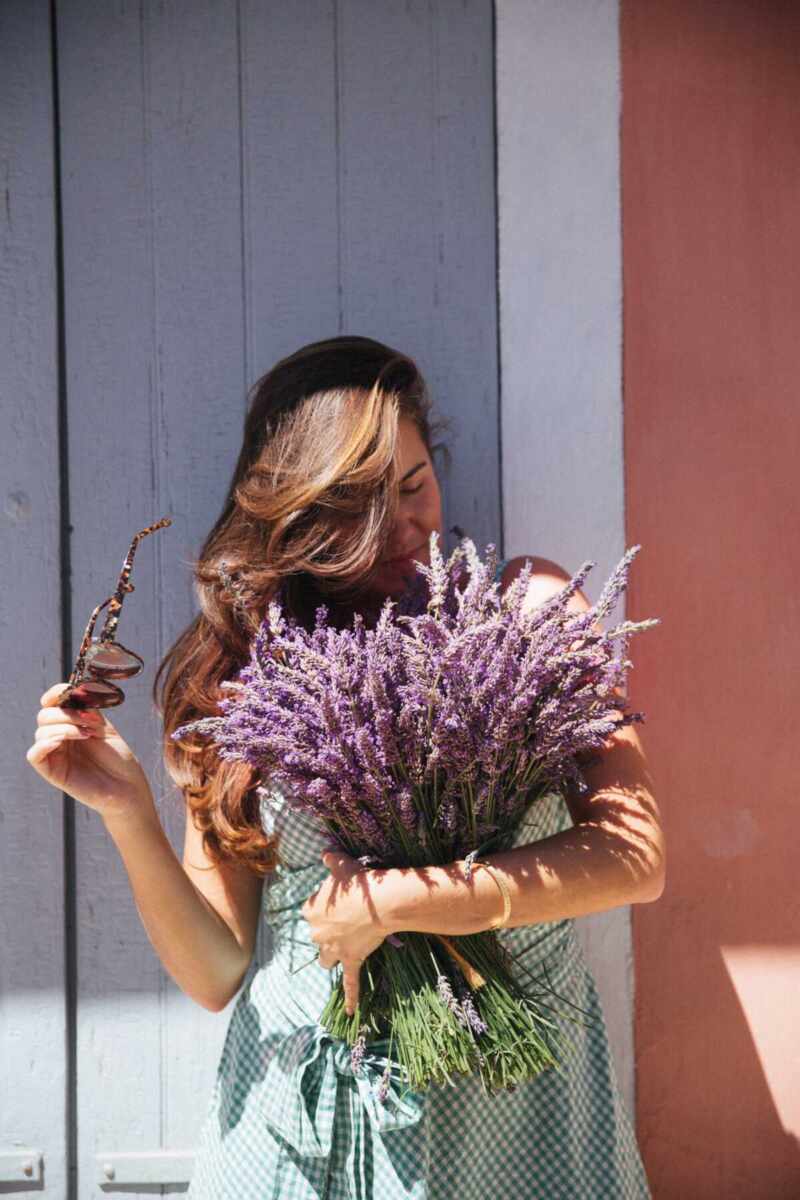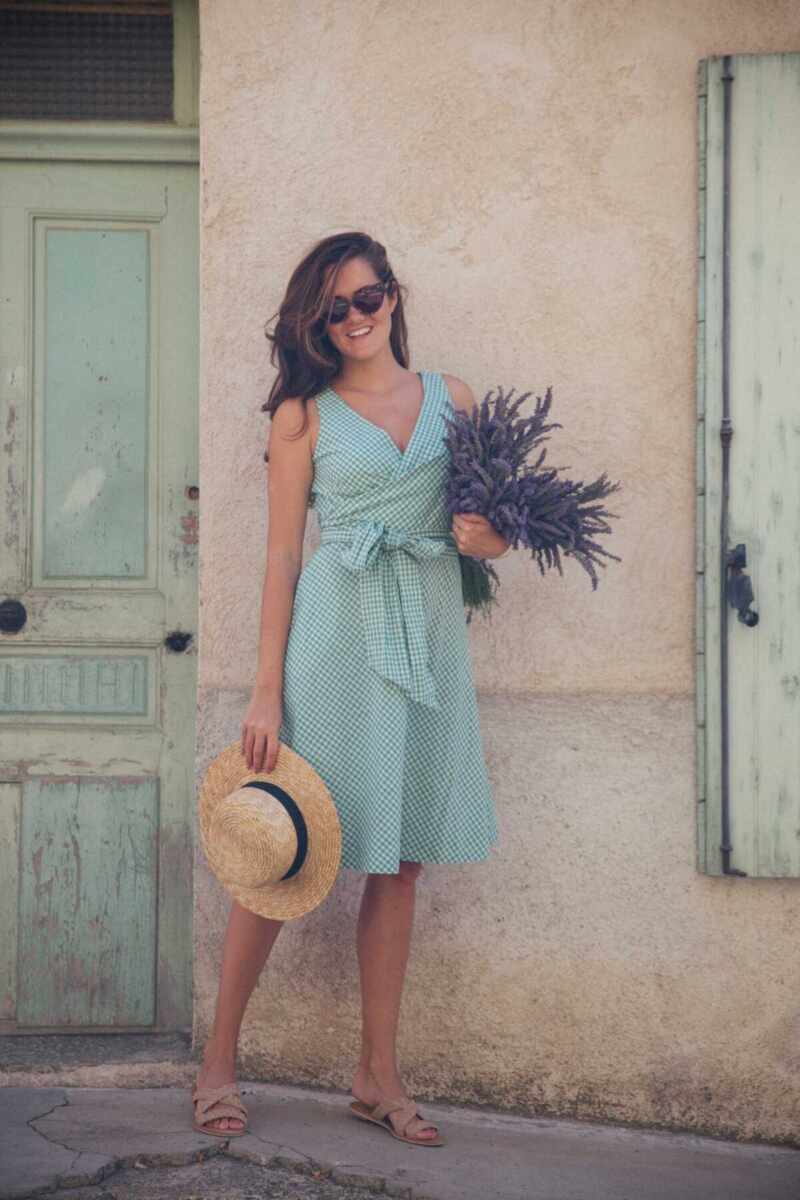 Sunglasses (50% off)
Gingham dress (with pockets! On sale and comes in 3 colours)
Ad - Shop this post