This is quite simply the most delicious salad you'll try all summer.
Sinfully easy to make, beautiful, vibrant, fresh, perfect for a lazy lunch at home or as a take-a-long to a summer garden party.
You are going to love it! (Even more than you loved the BLT Bowl, and I know that's saying something!)
Particularly with a nice chilled glass of rosé when it's hot out.
To make it for two, you'll need:
Watermelon (a bowl full of cubes)
Half a block of feta cheese
1 handful of peanuts
Torn handful of coriander leaves
Juice of 1 lime
Drizzle of olive oil
Start by cutting your melon into cubes. I took one big melon, cut it in half (with a bread knife) then cut a big slice off the top of that half. Then cubed it. (See below.)
Pop your melon into a bowl or onto a serving plate.
Cube your feta and sprinkle around the melon.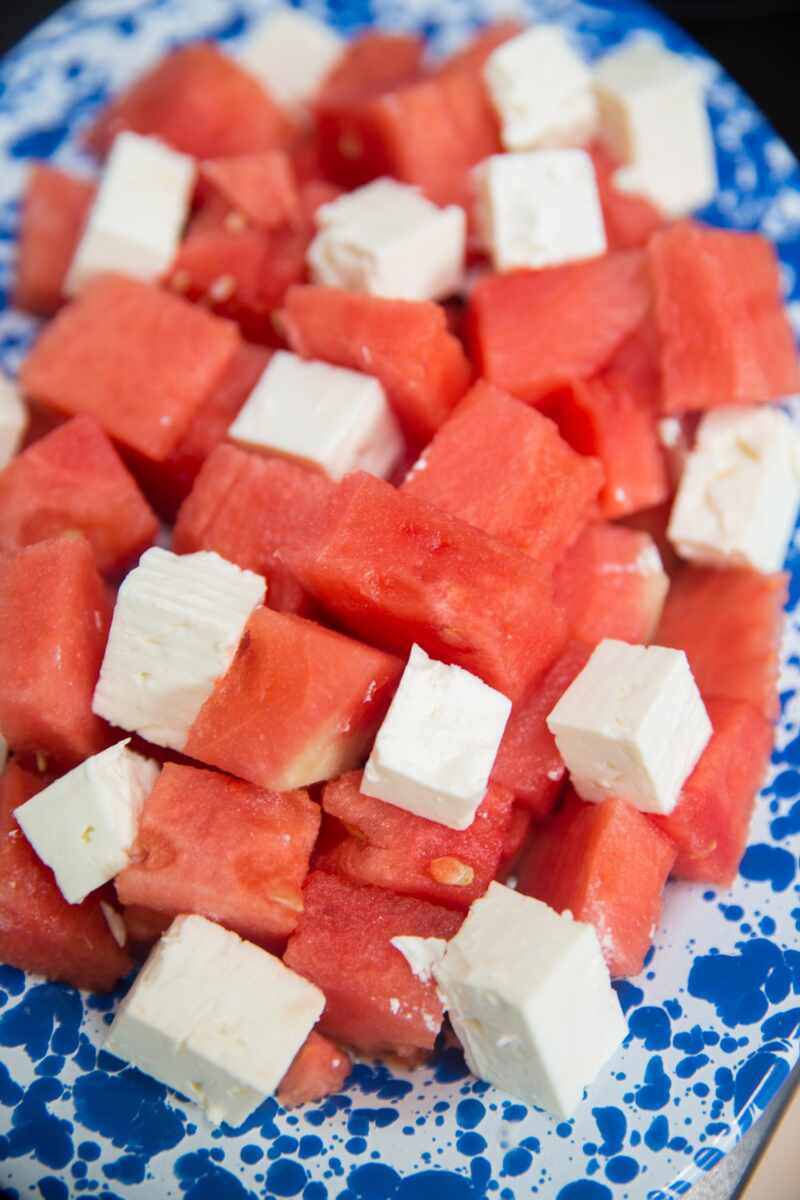 Grab a handful of coriander, hold over the salad and snip with scissors until it's sprinkled all over the top.
Crush your peanuts with something heavy (easier if they're in a sandwich bag) then sprinkle over the top.
Squeeze your lime over everything and drizzle with olive oil.
And you're done!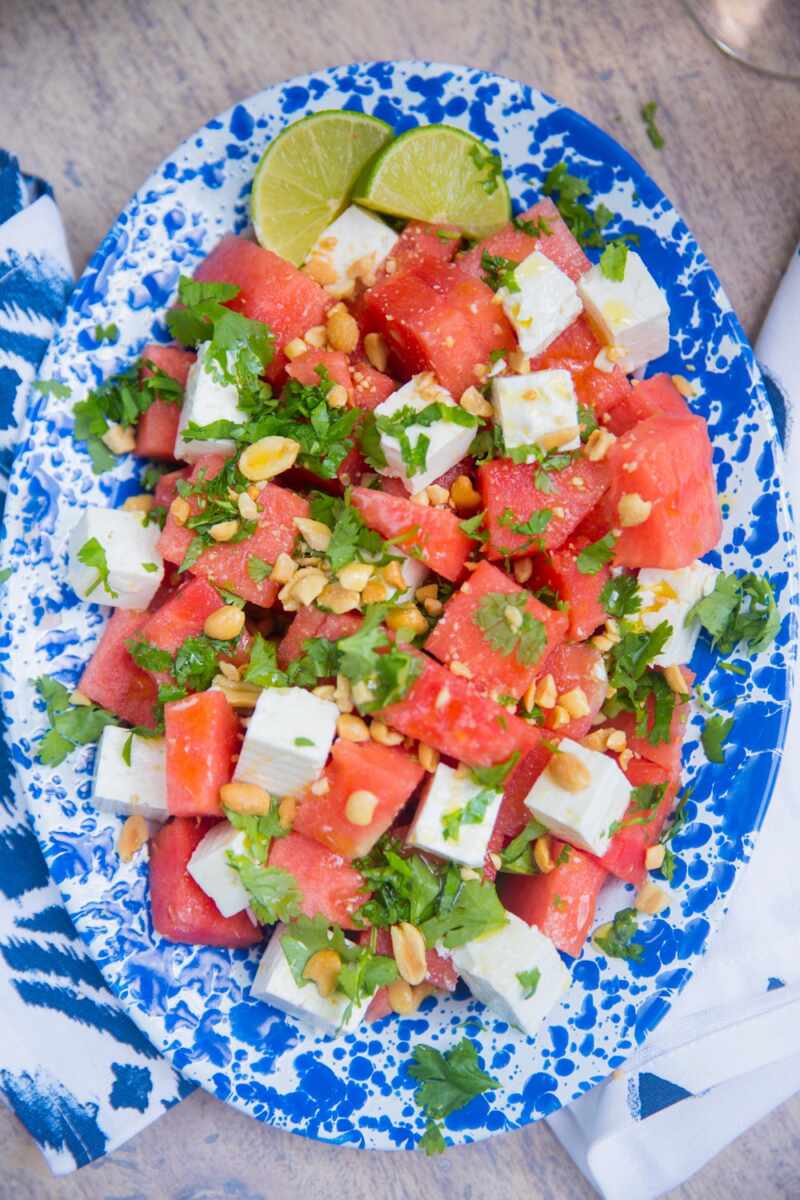 I told you it was easy!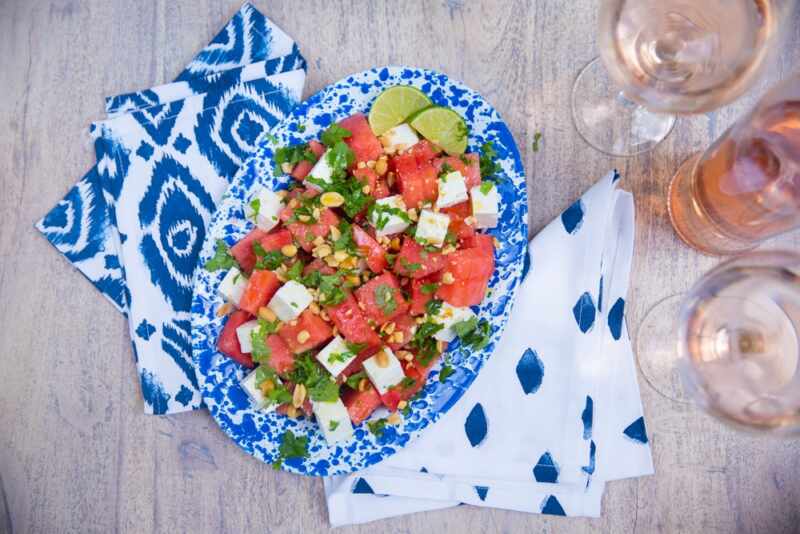 The perfect center piece for any summer table.
Easy to take to work for lunch-al-desko too, as there's no sloppy dressing.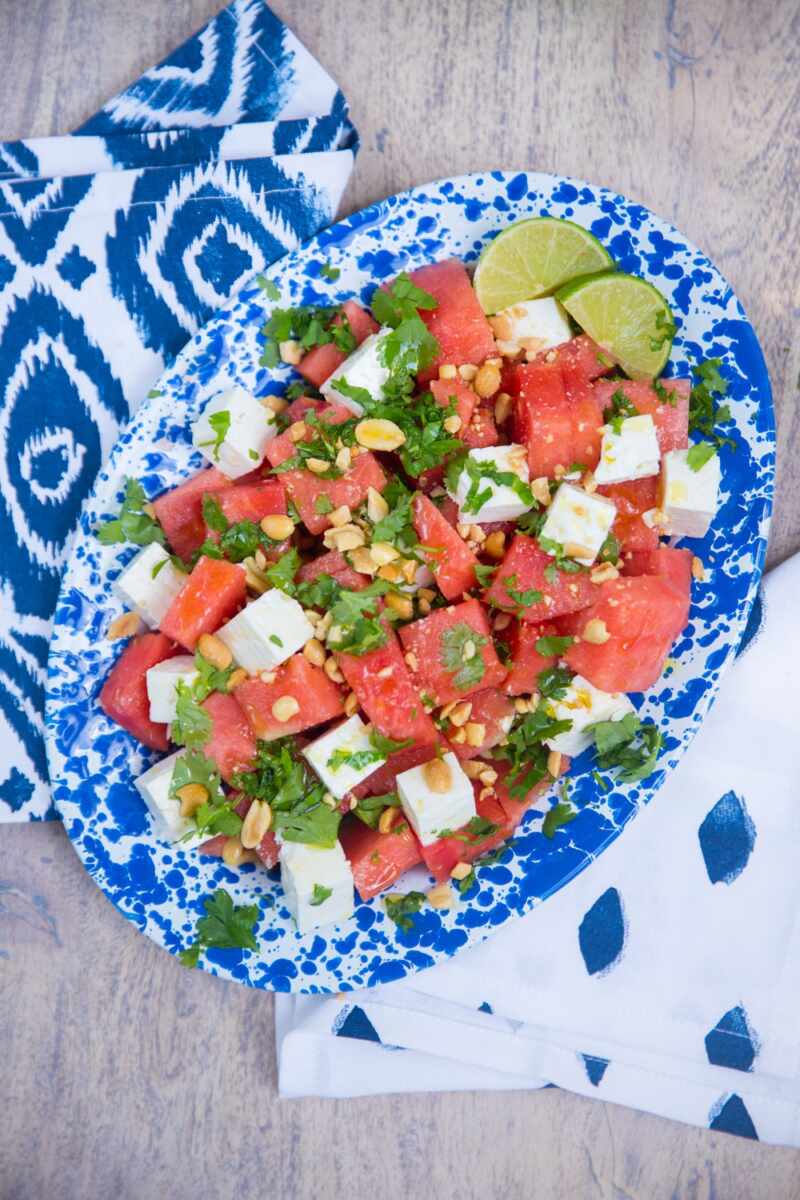 Splatter plate // Napkins // Rosé wine
Just the Greek flavours I've been craving since waving goodbye to Mykonos.
Wrap up your left over melon, you're going to want to make another bowlful tomorrow!