So as promised last week, this is the post where I tell you all about my quest for Peter Pan perfect skin.
I'm not sure I can ever imagine having surgery (ask me again in 20 years!) and the very idea of willingly going under a scalpel sends shivers up my spine.
So I'm always happy to explore potential alternatives.
Especially when these alternatives mean a cold treat from the fridge every morning for the last two months! (More on that later.)
So I popped into South Ken for an update on how things were going.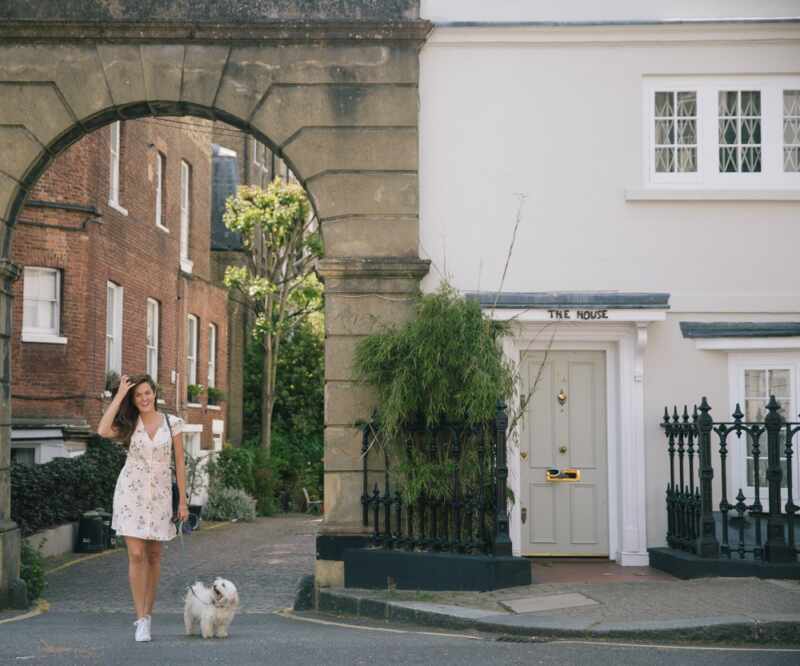 With my partner in crime, naturally.
We ducked through mews streets, along cobbled roads and down rose lined pavements.
Sneakers // Blue Chanel (similar)
Ad - Shop this post