This is properly naughty.
Calorie counters look away now!
A marriage of some of life's finest ingredients – chocolate, hazelnut, cheesecake, cream, cheesecake… I would carry on but I know you're already sold.
A decadent base, topped with surprisingly fluffy Nutella and Rocher filling, sprinkled with crunchy toasted nuts and a few extra chocolates for good luck!
To make a whole cheesecake (I won't tell you how many it serves because I don't want to limit your slice sizes! But it makes a fair amount.) you'll need:
24cm(ish) spring form pan – I use this one
Base-
300g digestives / graham crackers
6(ish) ferrero rocher chocolates
150g melted butter
Filling-
300g cream cheese
200ml double cream
200g nutella (That's one of these jars, then you can use it as a glass afterwards!)
1tsp vanilla essence
1 shot of hazelnut liqueur (optional)
6(ish) ferrero rocher
Top-
2 handfuls of chopped + roasted hazelnuts
Few more ferrero rocher chocs
Basically buy the biggest box of Ferrero Rocher chocolates you can find. (This isn't sponsored by them, although then I could say I was an ambassador and I'm spoiling you…
But again, I'm not and it's not.)
You'll want to make this recipe the night before you need it, so it has time to set in the fridge overnight.
Make your base by blending together your biscuits with a few chocolates. When you have biscuit sand, pour in your melted butter and keep blitzing until it's all Incorporated.
Pour into your pan and flatten out with a spoon.
This is quite wonderfully satisfying. Enjoy!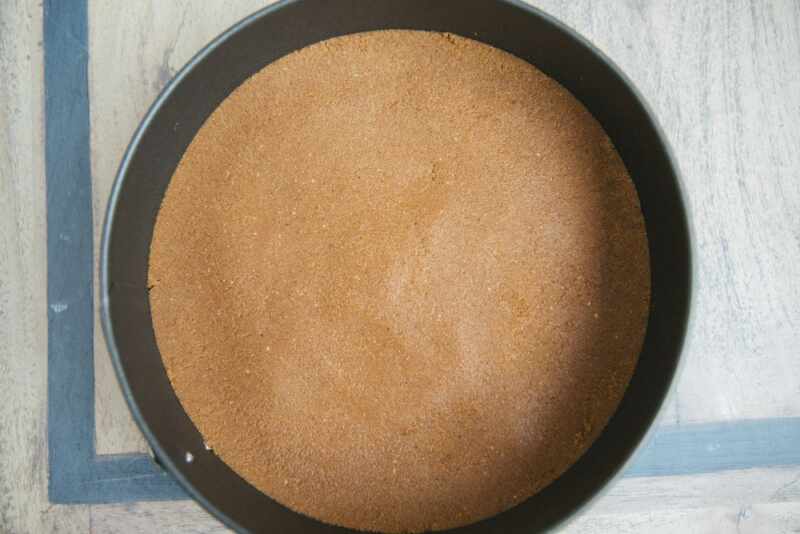 Whip your cream until it just starts to stand up on its own but then melts back down again. (Not still peaks, don't go too far!)
Pop to one side and cream together your nutella, cream cheese, vanilla, liqueur and a few more chocolates.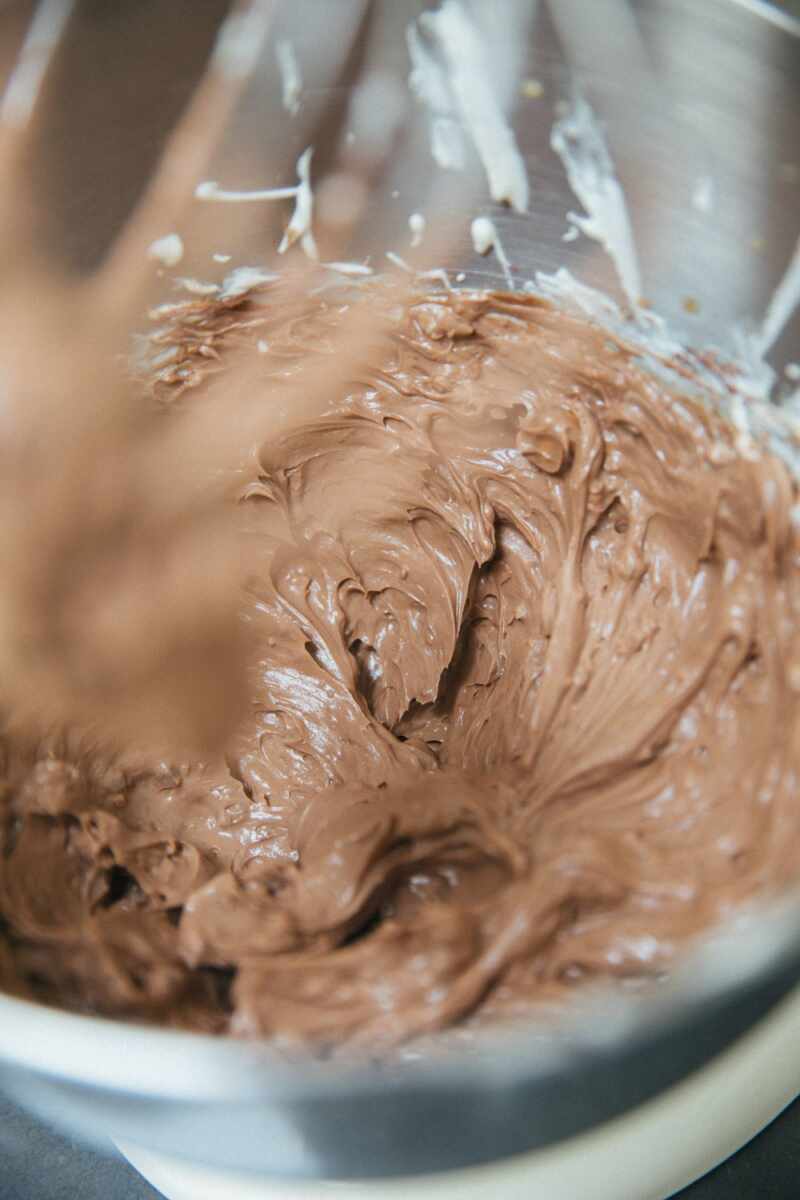 When it's smooth, gently stir in your cream – taking care not to knock the air out of it.
When you're satisfied it's properly mixed, add to your base and smooth out.
Cover and put into the fridge over night.
Bowl licking during clean up absolutely compulsory!
When you're ready to serve, remove from the fridge.
Run a large knife under the hot tap, wipe it dry and ruin it around the edge of the cheesecake.
Unclip your pan and free your cheesecake!
Sprinkle with chopped nuts.
(Pop something under it so you can make a mess… and go nuts!)
Throw a few chocs on top.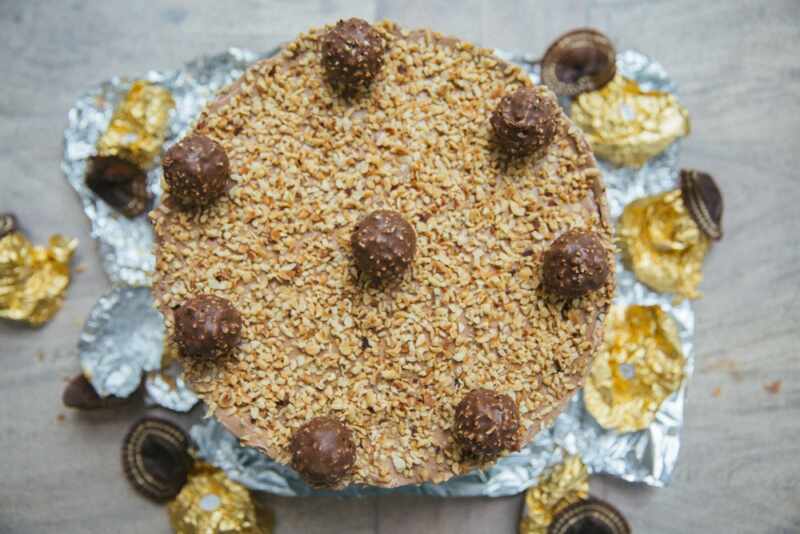 And serve for pudding, tea or a particularly decadent midnight snack!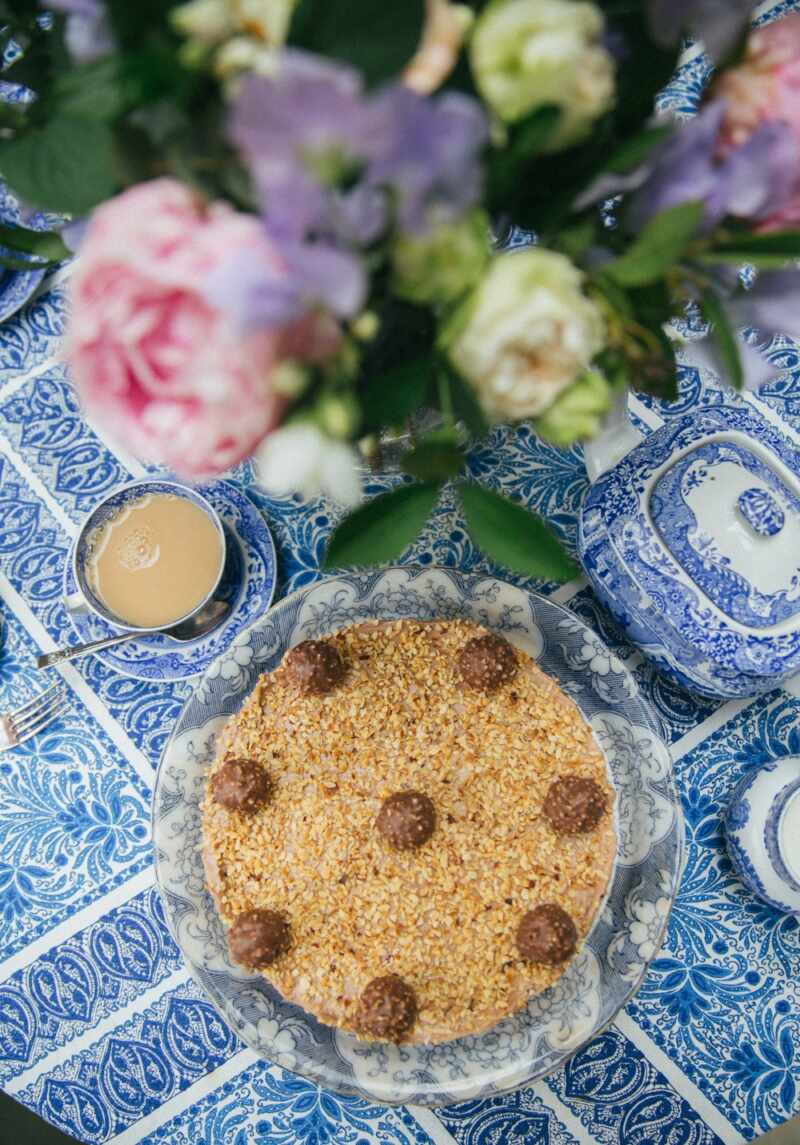 A showstopper you'll keep making forever and ever!
And no need to turn on the oven.
You'd be nuts not to try it!