Valentina and her boyfriend coming to stay warranted a night out on the tiles!
Quite literally in my case…
We got spruced up, slipped into silky little dresses and marched out into the warm summer evening.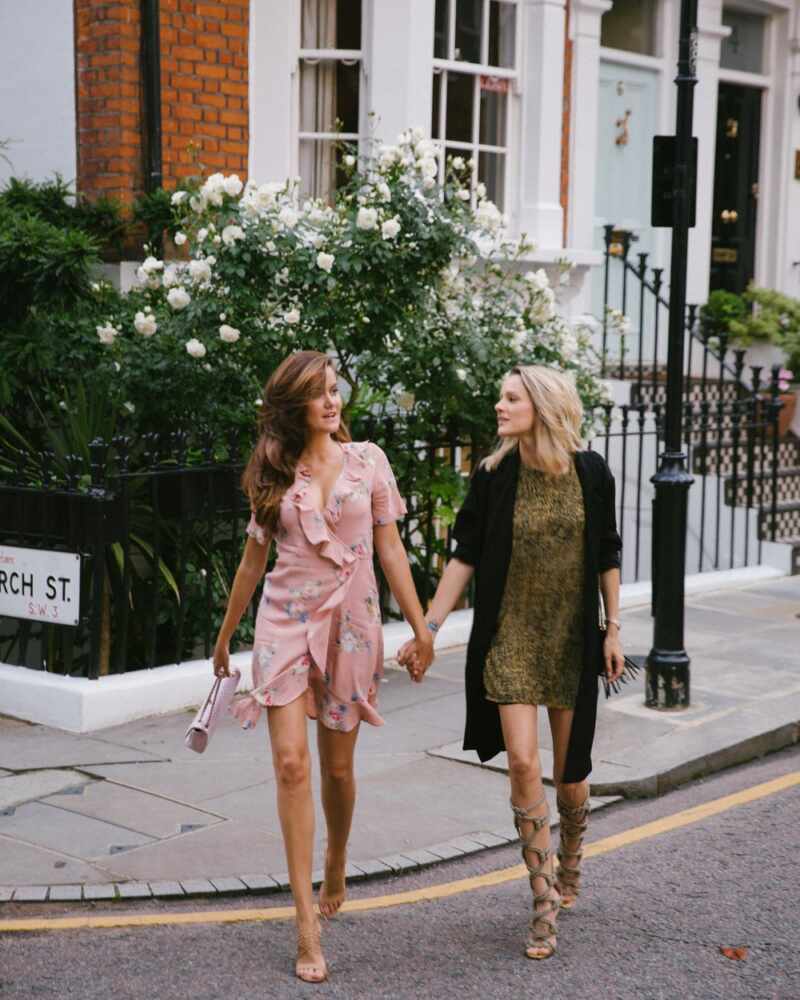 Despite our constant stream of Skype sessions, social media stalking, texting, Slacking and phone calls, there's nothing quite like being together again.
Friends for ten years, wholeheartedly excited for the next ten!
Pink Chanel bag // Nude sandals (on sale!)
Gold dress (similar) // Cardigan
Rope Jimmy Choos (sold out) // YSL bag
We popped over to Gordon Ramsay's new spot in Chelsea.
No Michelin stars here, it's far too chilled for any of that.
We settled in with cocktails and nibbles to share between the four of us.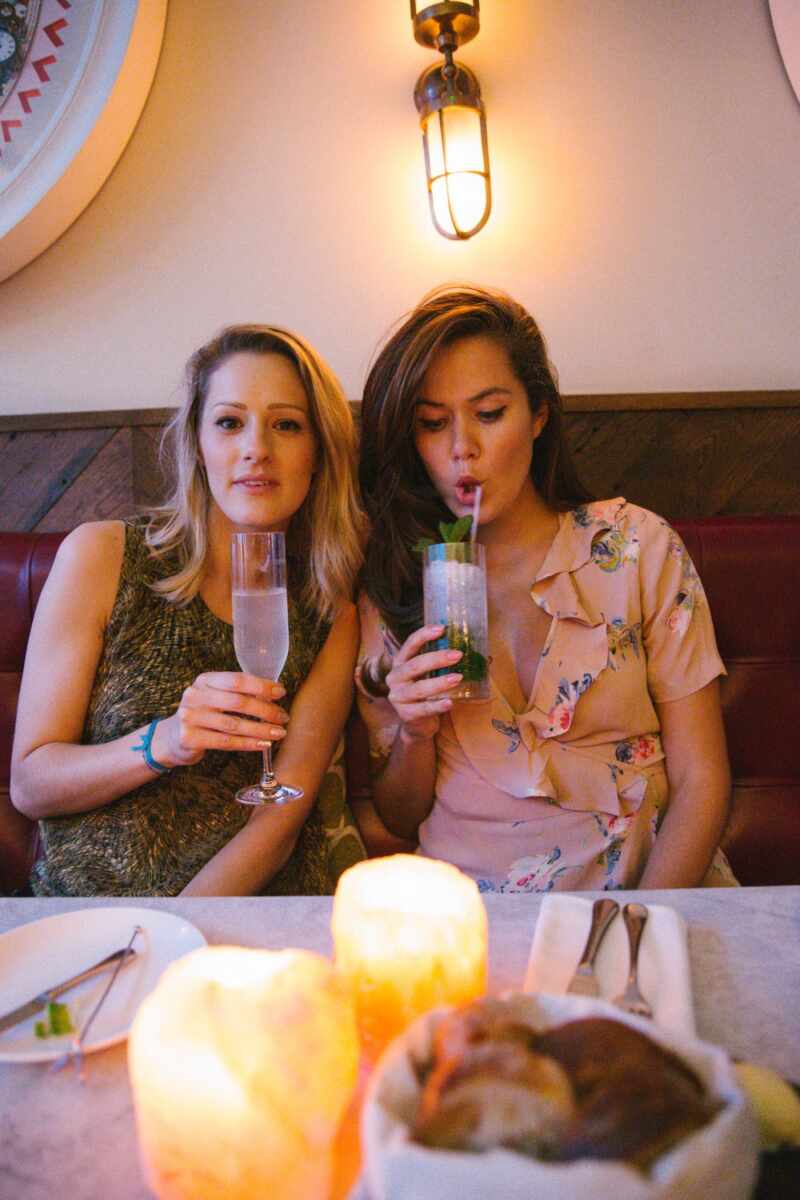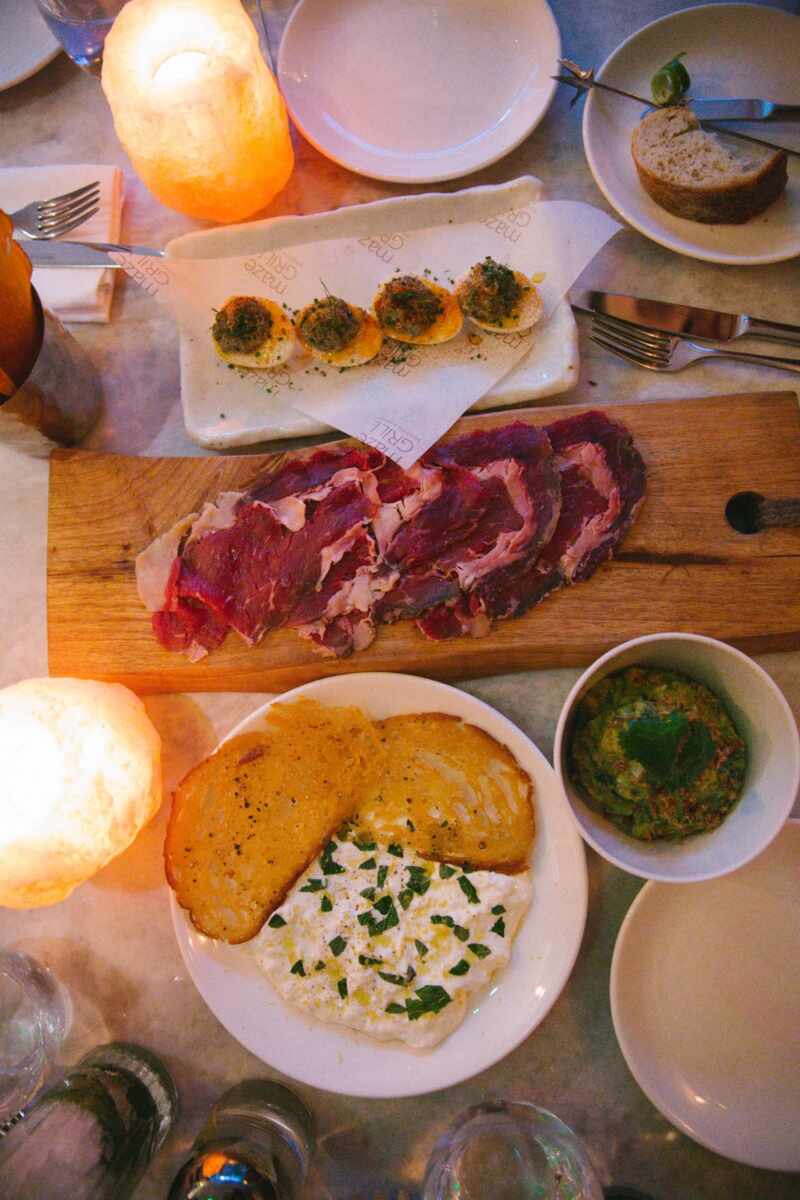 Deviled eggs, the most incredible cured beef I have ever tasted (tender, melt in the mouth – like a cross between carpaccio and prosciutto, but better!), creamy burrata and guacamole.
Followed by scallops with salmon caviar, shiso ponzu and frozen yuzu – grated over the top.
California rolls.
Salmon sashimi with nashi pear, red chilli, crispy rice and ponzu sauce.
And chased up with some of the best steaks I've tried in a very long time.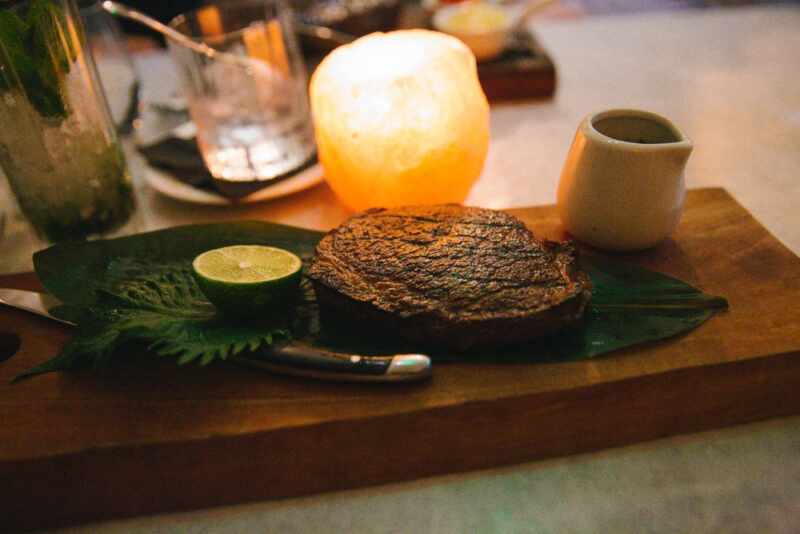 A wagyu fillet for me, with bone marrow & shallot sauce.
Marbled so beautifully it cuts like butter and melts in your mouth.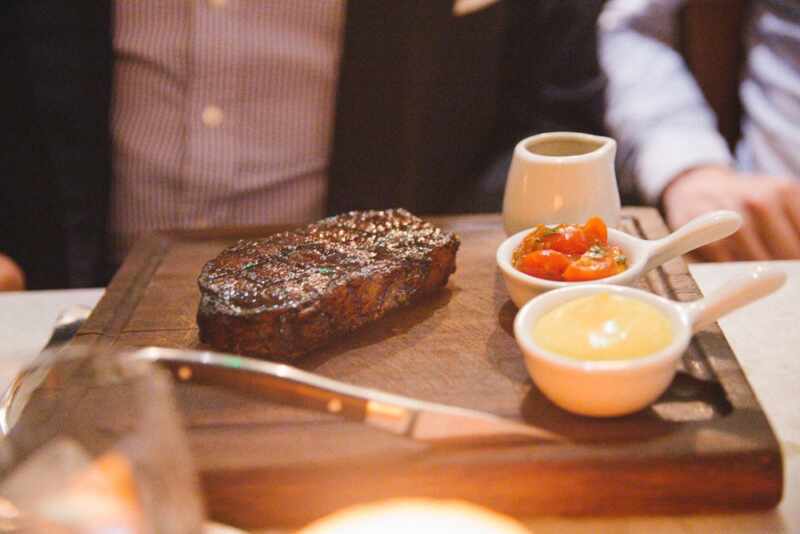 Sirloin with Bearnaise for my chap.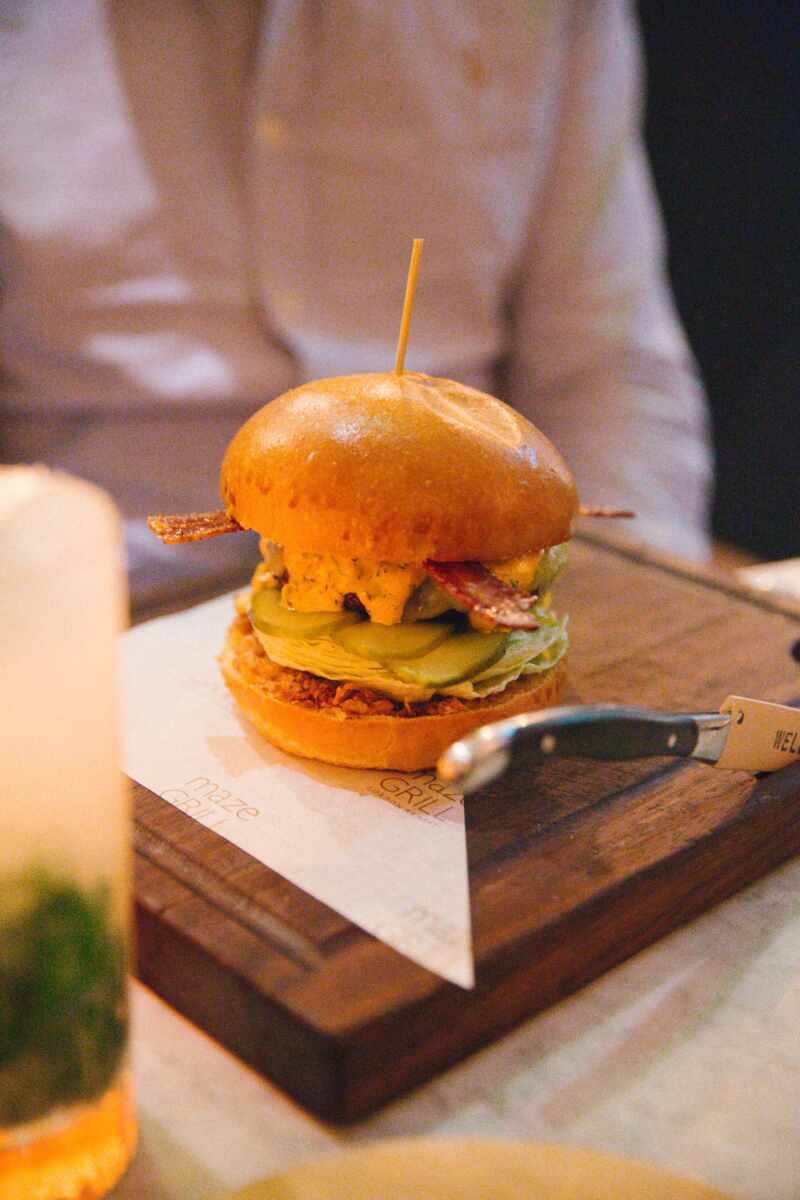 A beast of a burger for Valentina's.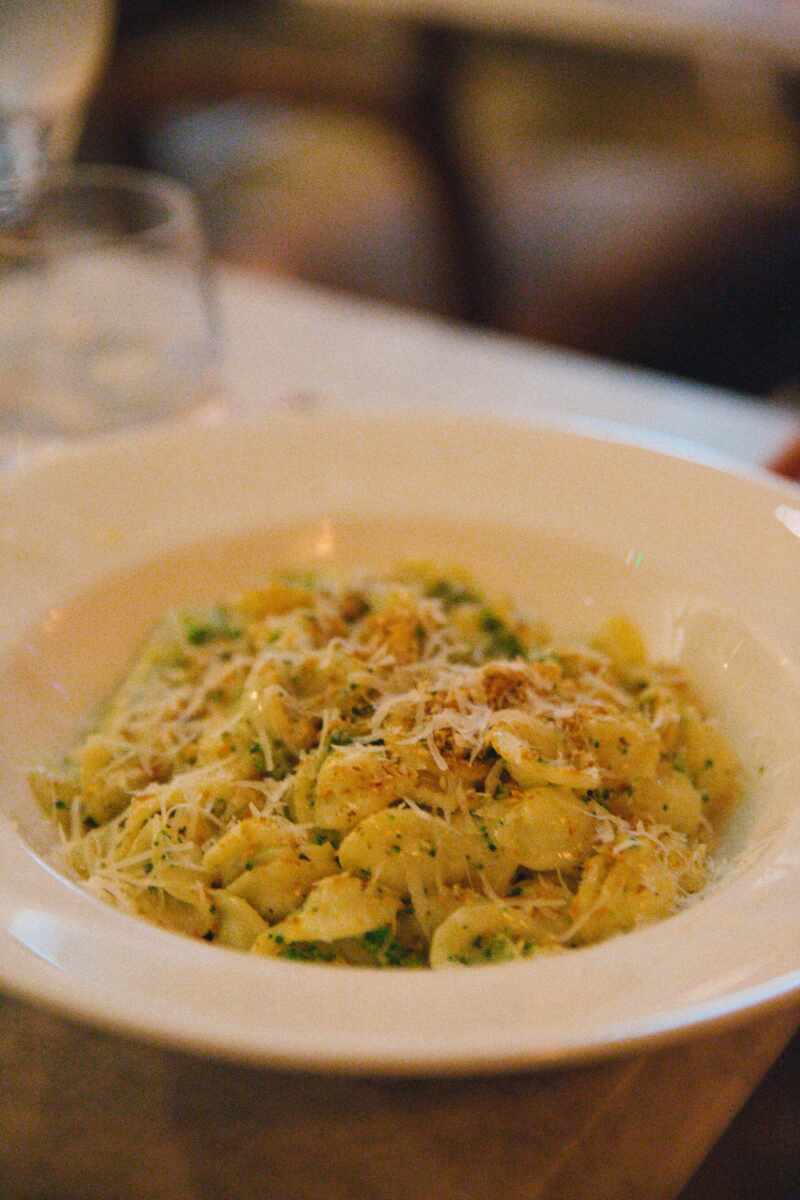 Veggie pasta for Val herself.
And a whole load of sides to share.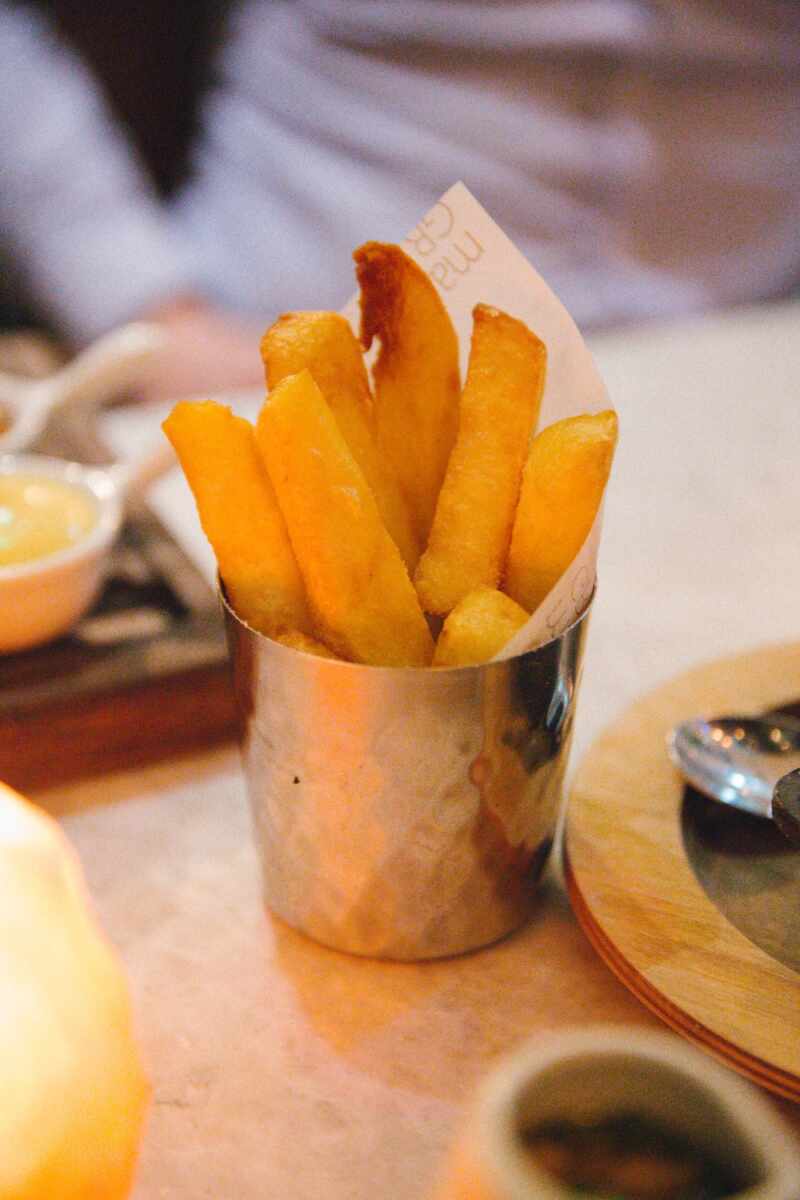 Plump, fluffy chips.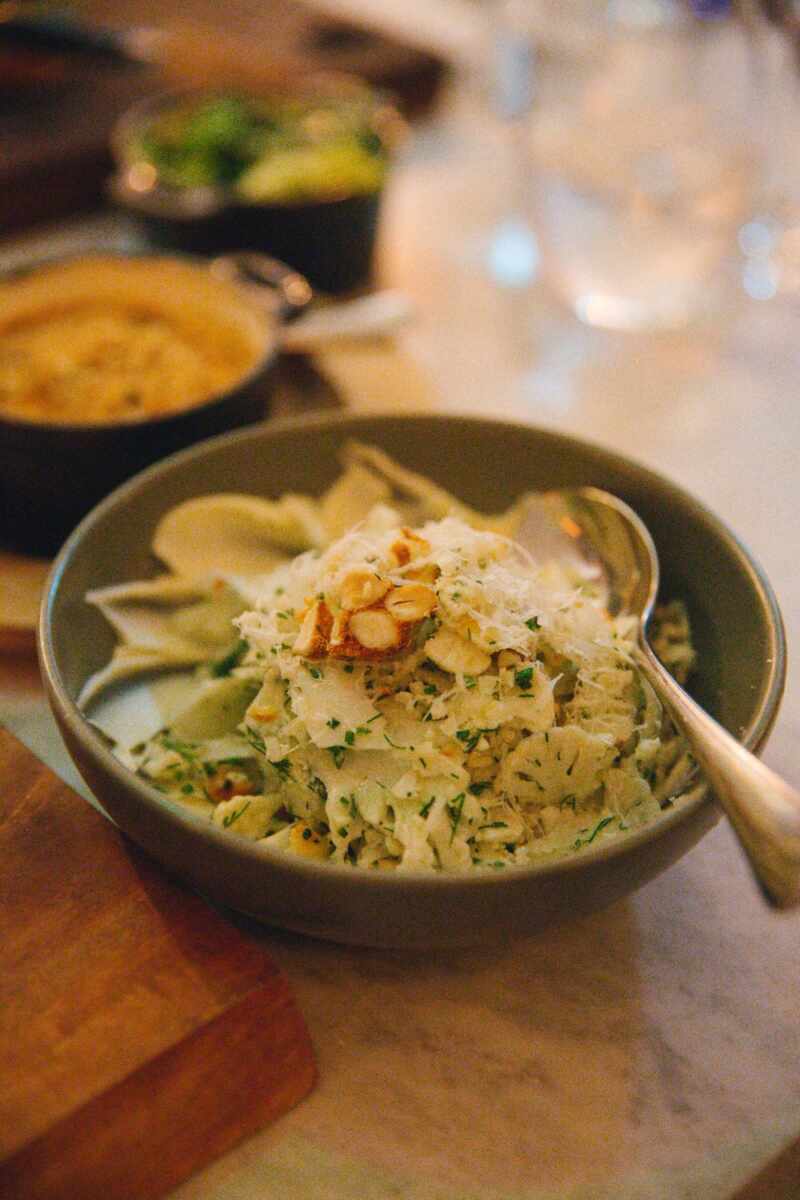 Shaved cauliflower salad.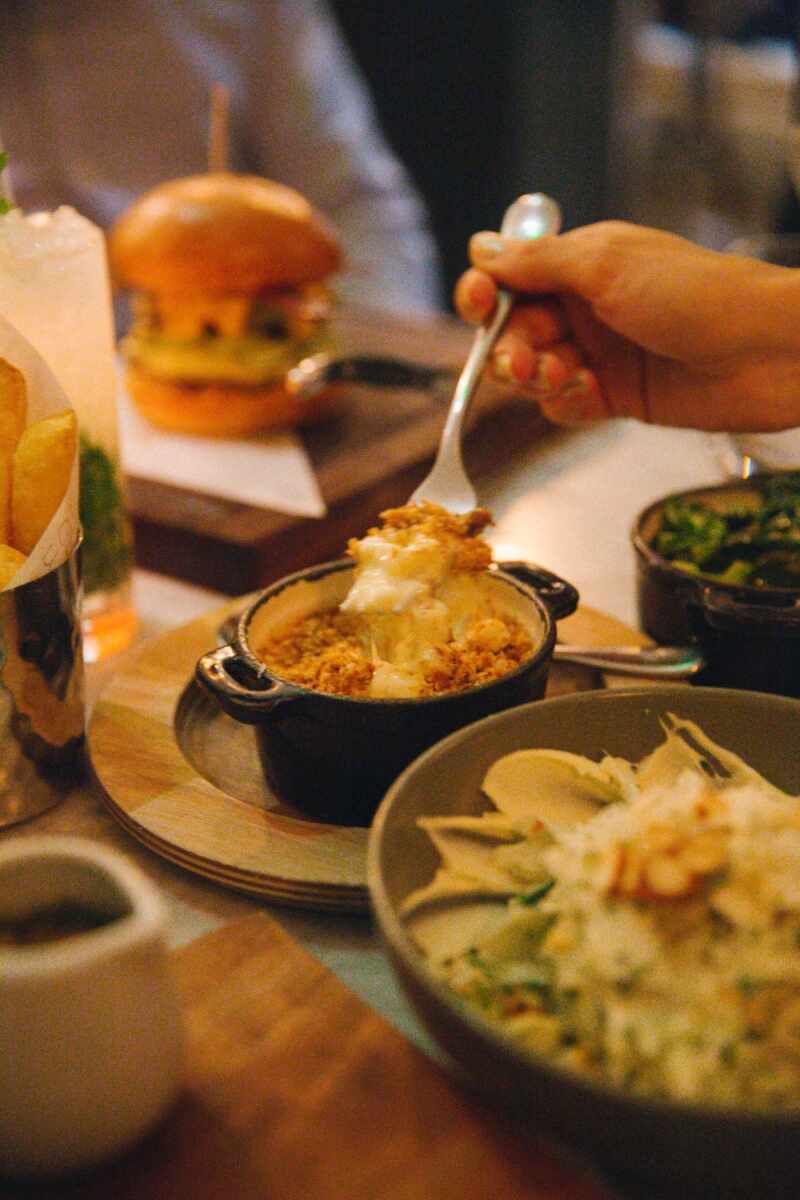 Mac 'n' cheese.
And all the rest!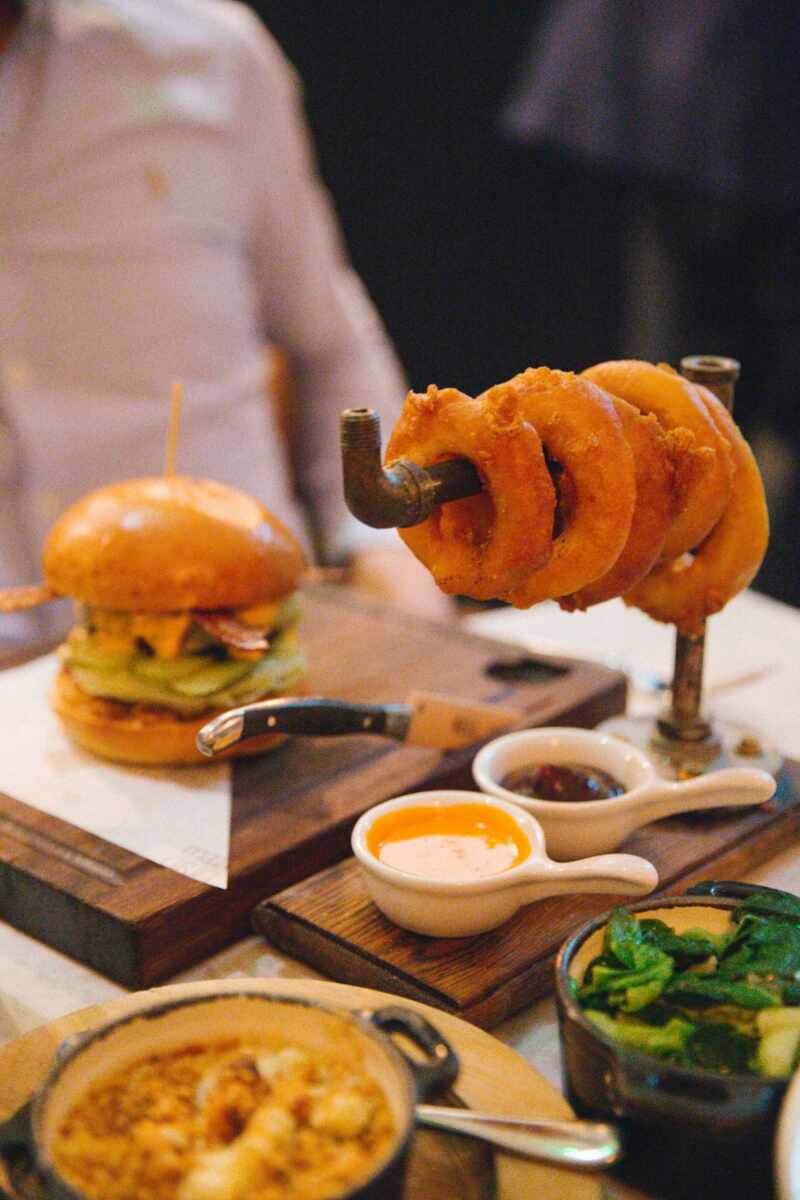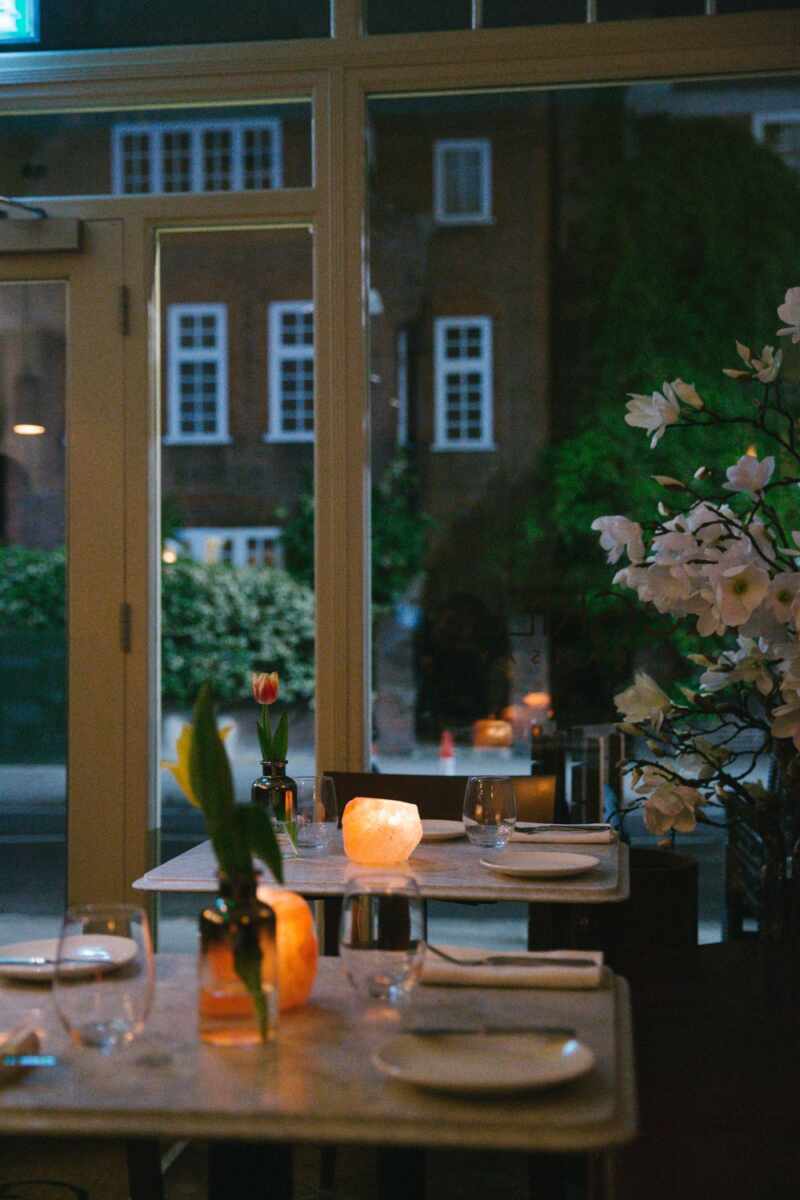 We finished with what the waiter described as "Japanese limoncello".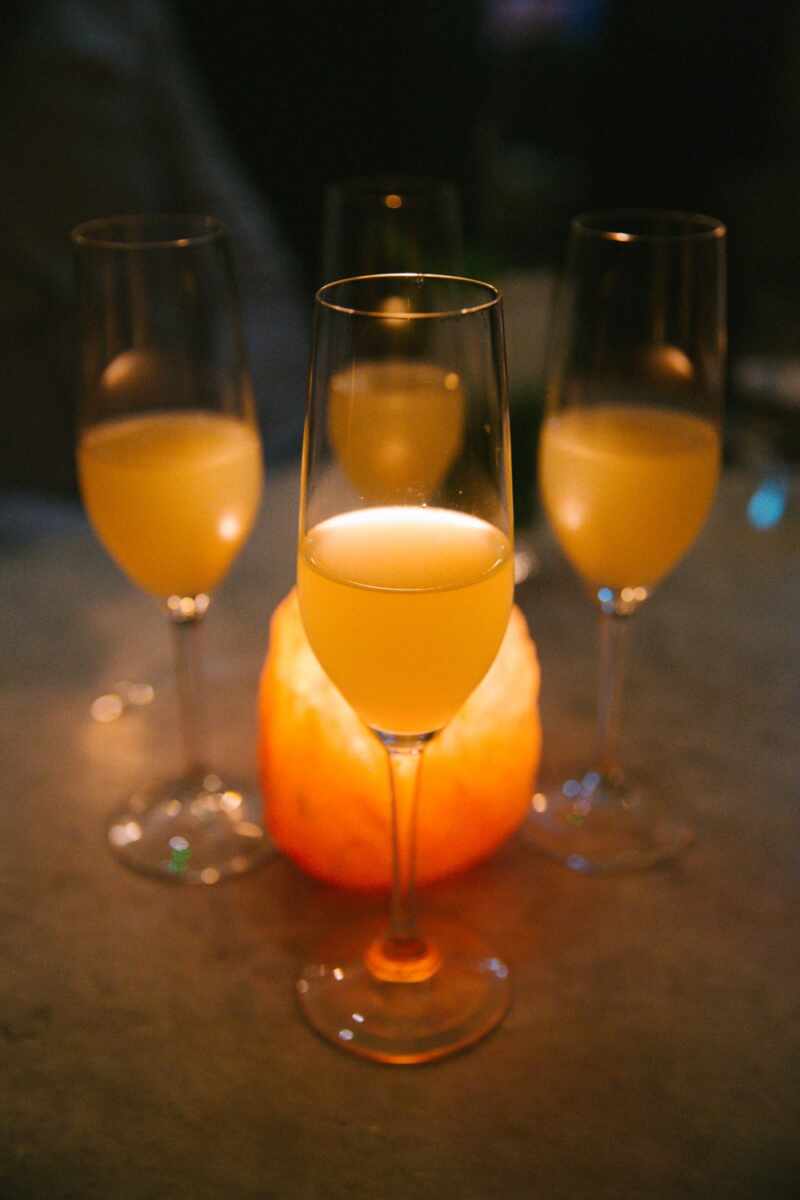 And an absolutely mind blowing pecan cinnamon swirl.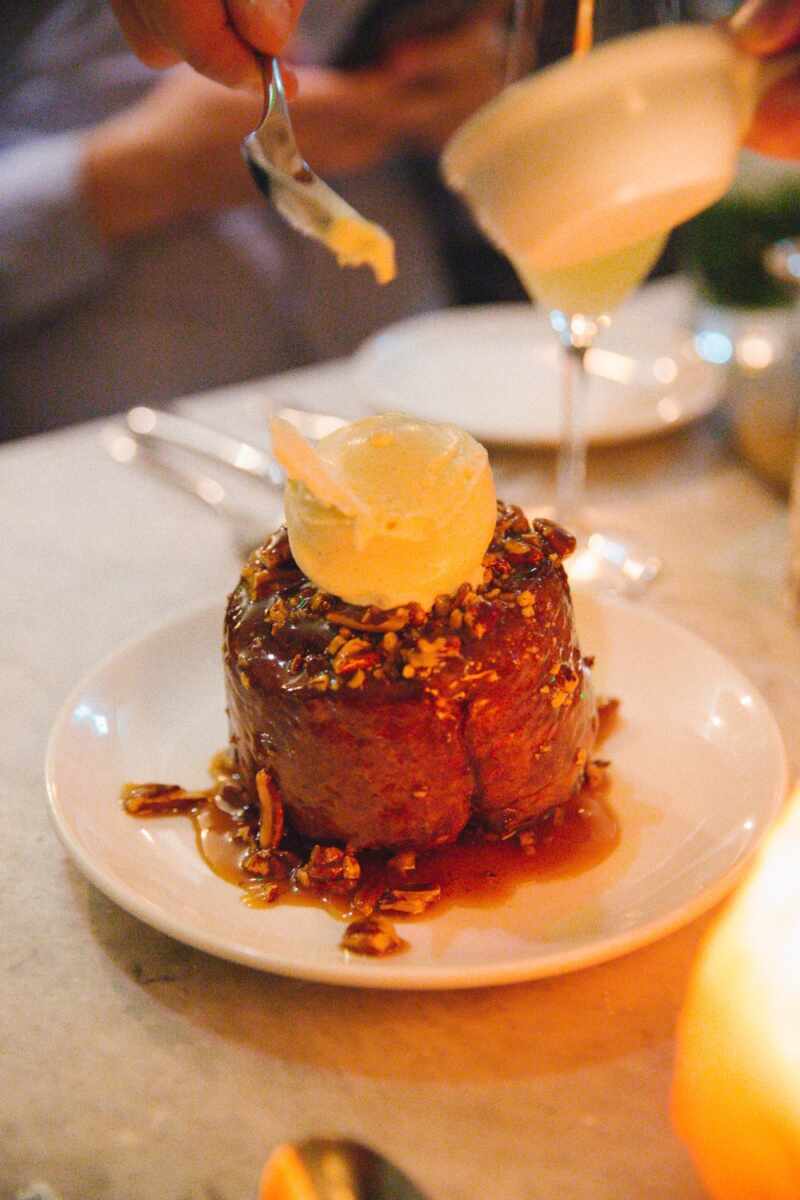 Piping hot, covered in molten caramel and topped with ice cream.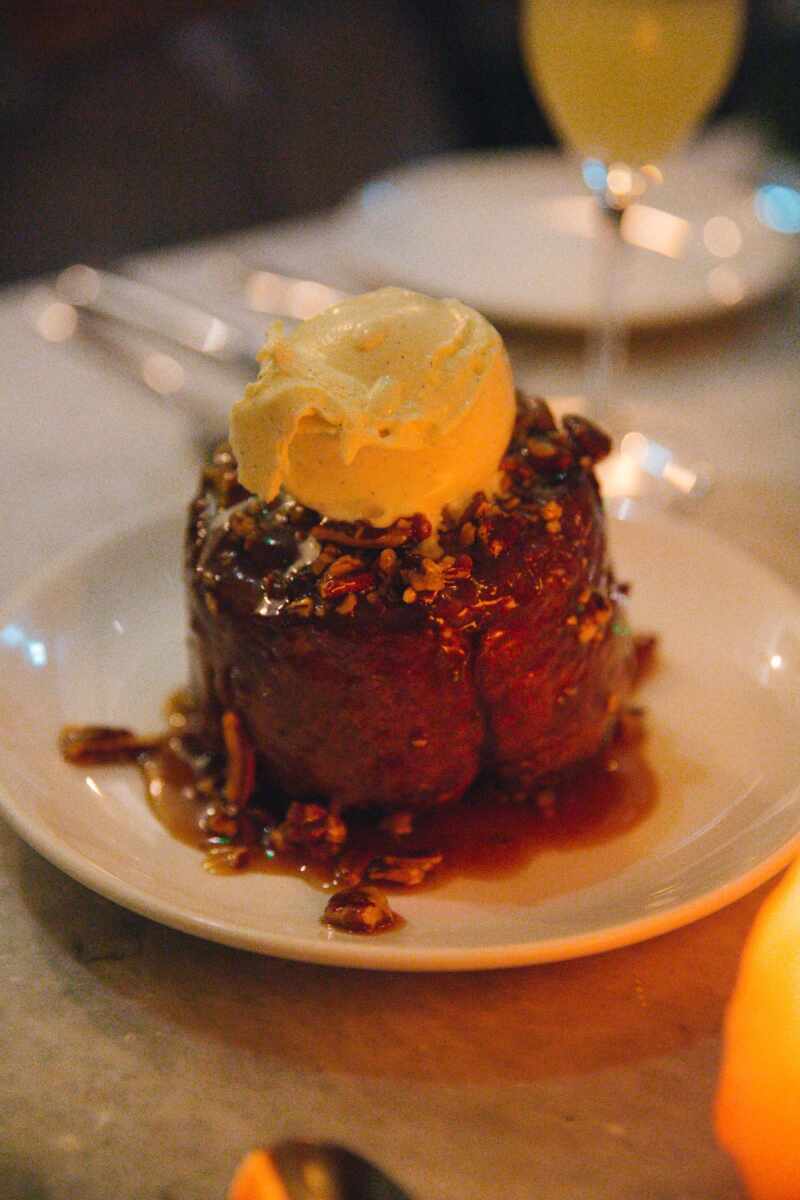 Worth a trip just in itself!
The restaurant is tiny, so more of a date/double date spot than a big group shindig.
Excellent spot to take your parents when they're in town.
Book a table – website here. Don't worry about dressing up too much, you'd look fine in jeans!
Go hungry, you are going to love it… it's pretty aMazeing. Sorry, couldn't resist!