A great deal of your time in Santorini will be spent climbing stairs.
Endless, endless cobbled stairs.
Quarter of the way up you'll be scared you're going to die. Half way up you'll be afraid you won't!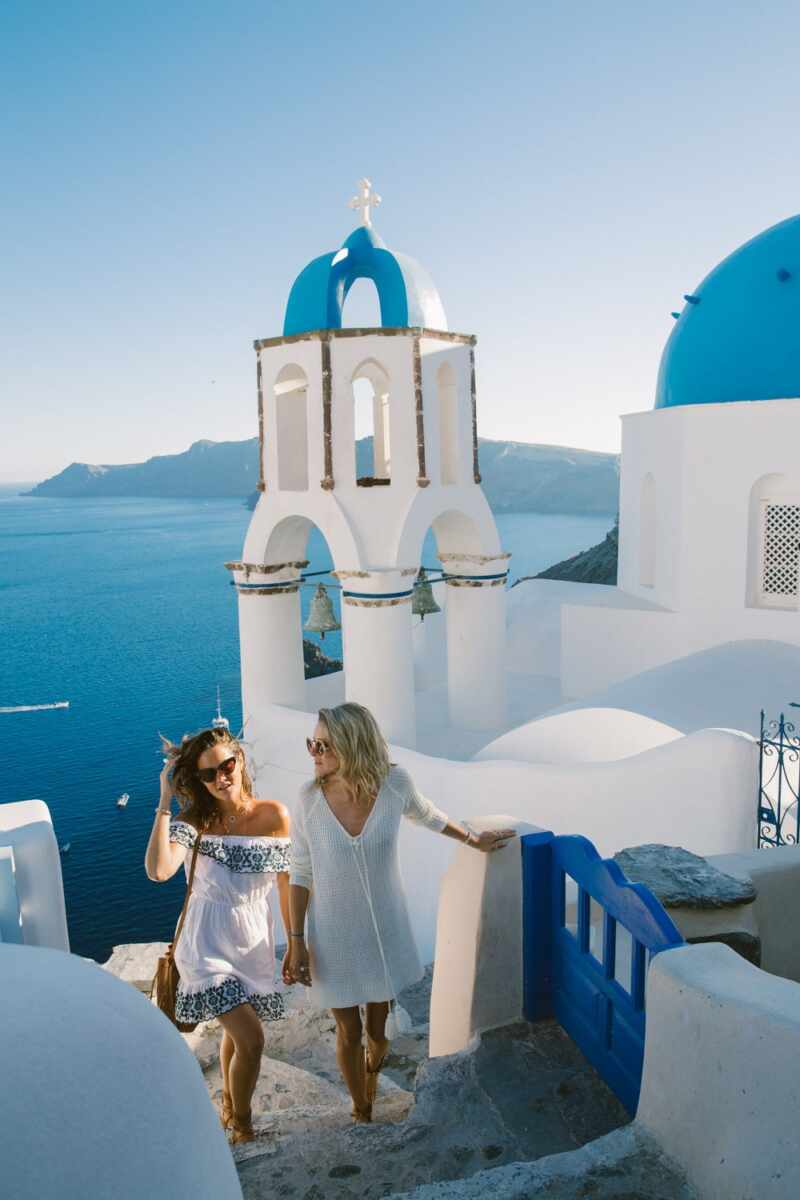 But keep going… the view is well worth the climb.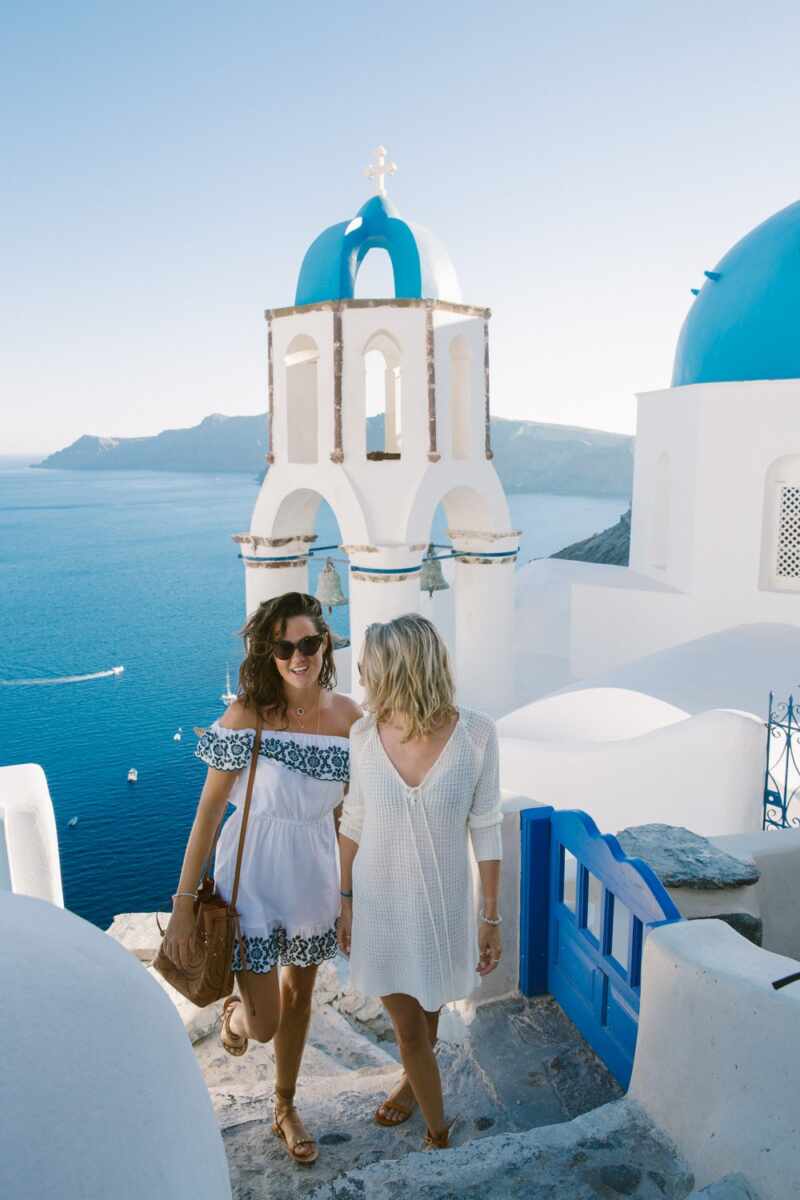 Sunrise and sunset are easily the best times to explore the island.
Especially our postcard pretty little town of Oia.
It's much cooler than the stifling heat of the day and if you duck down some of the winding side alleys you'll avoid the torrent of cruise ship tour groups pouring through the more popular main streets.
Then you can pull up a wall and cool your sandals.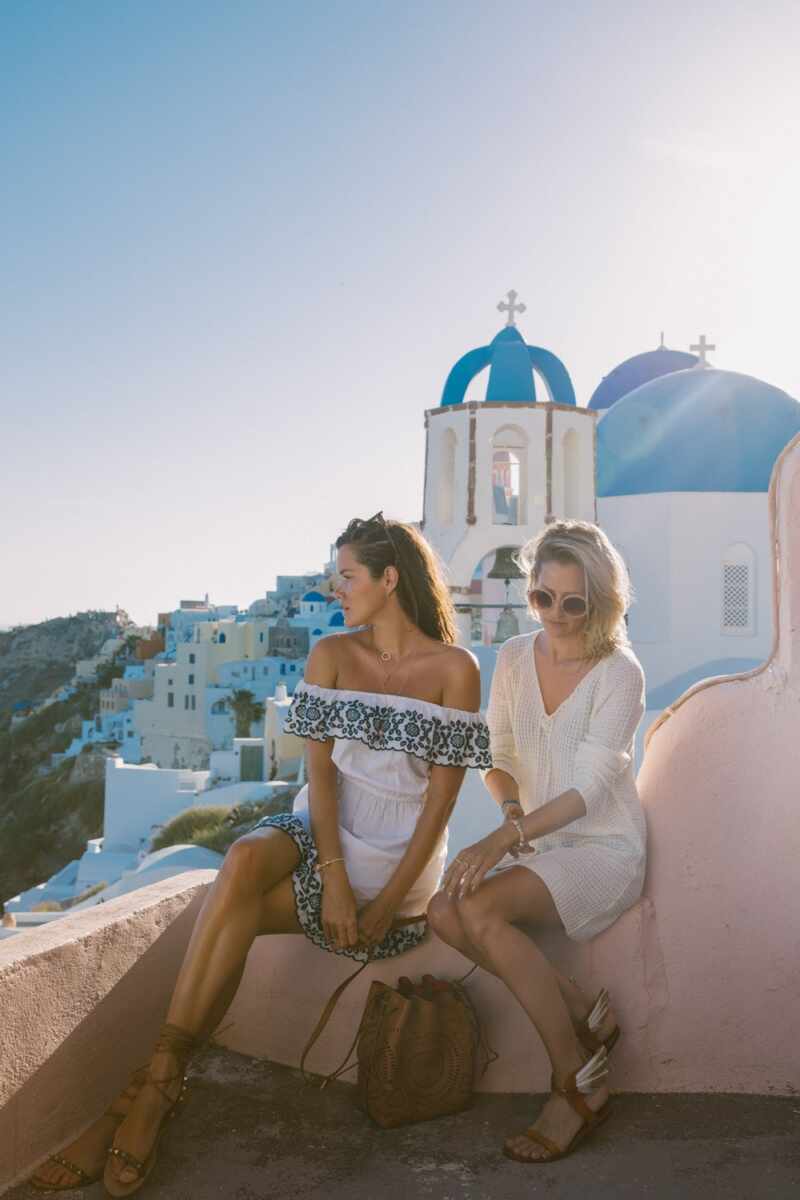 Off shoulder dress // Sunnies (55% off)
Lace up sandals // Leather bag
Crochet dress // Greek sandals
Ad - Shop this post