London is the ultimate city from which to explore Europe, in all its glory.
You're pretty much always within a short flight of everywhere!
So in the name of adventure, Valentina, Tania and I packed our bags and hopped over to Santorini.
Spending the first couple of days settling into our new home and exploring some of the town.
There are many, many draw dropping Greek islands to explore (I plan to tick off each and every one) but none boast a view quite like Santorini's.
Breakfast vistas don't come much better than this!
We stayed in Oia, a pretty little town on the very tip of the island.
Poking out into the sea, it offers some of the best views on the island and there's no port for cruise ships to dock (they have to do that in Fira, and the sea becomes littered with them in the summer months).
Hotels are all much of a muchness, I chose ours because we could have a room for three and a lovely private hot tub. It's called La Perla and we loved it.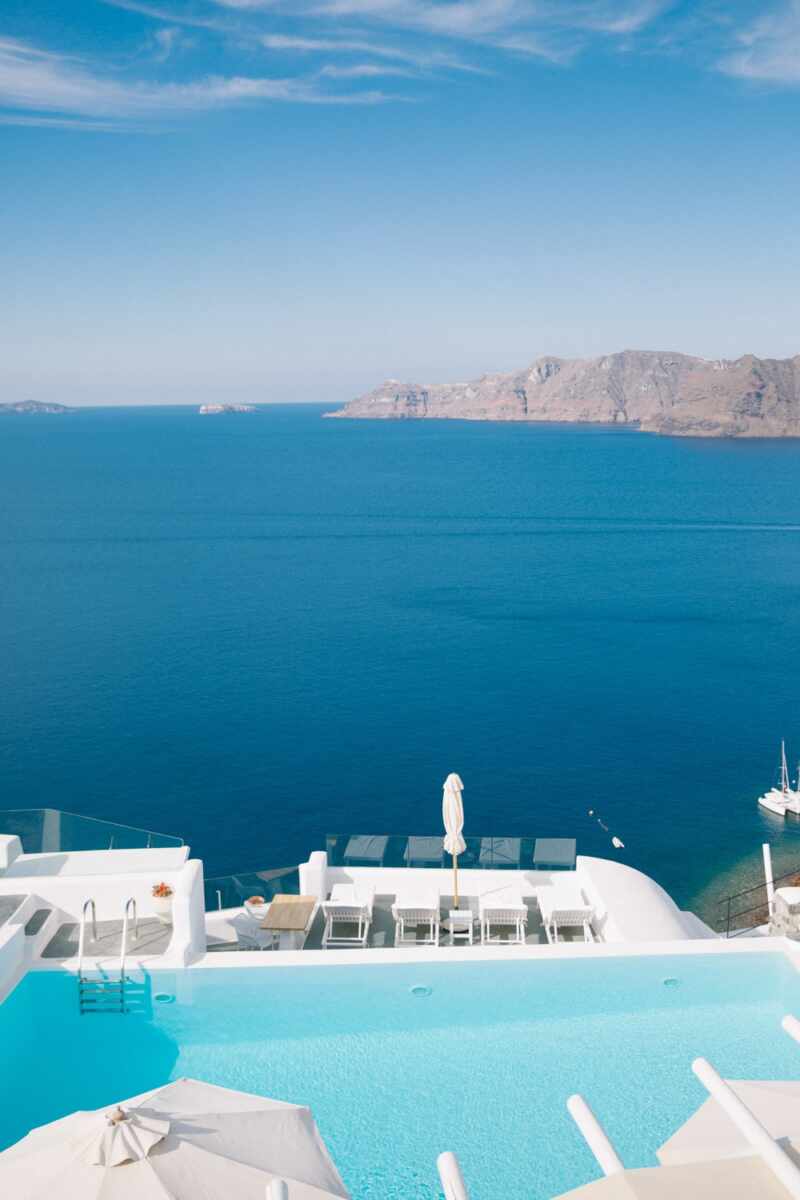 Itching to get out and explore, Tania and I left Valentina beside the pool and climbed up into the town.
Following a wise looking local, until he got bored and sauntered off after a bird…
Much like Mykonos, Santorini is a feast for the eyes!
The streets alternate between cobbles, marble and grit, so leave the heels at home and wear something light!
Braided sandals // Basket (similar)
The whitewash on the buildings is designed to keep them cool, the whitewashing of trees is to keep away ants, while the blue doors and windows are said to repel mosquitoes.
They might well repel bugs, but we find them utterly irresistible!
Around every corner you'll find a new view, new colours to fall in love with and fresh cobbled streets to explore.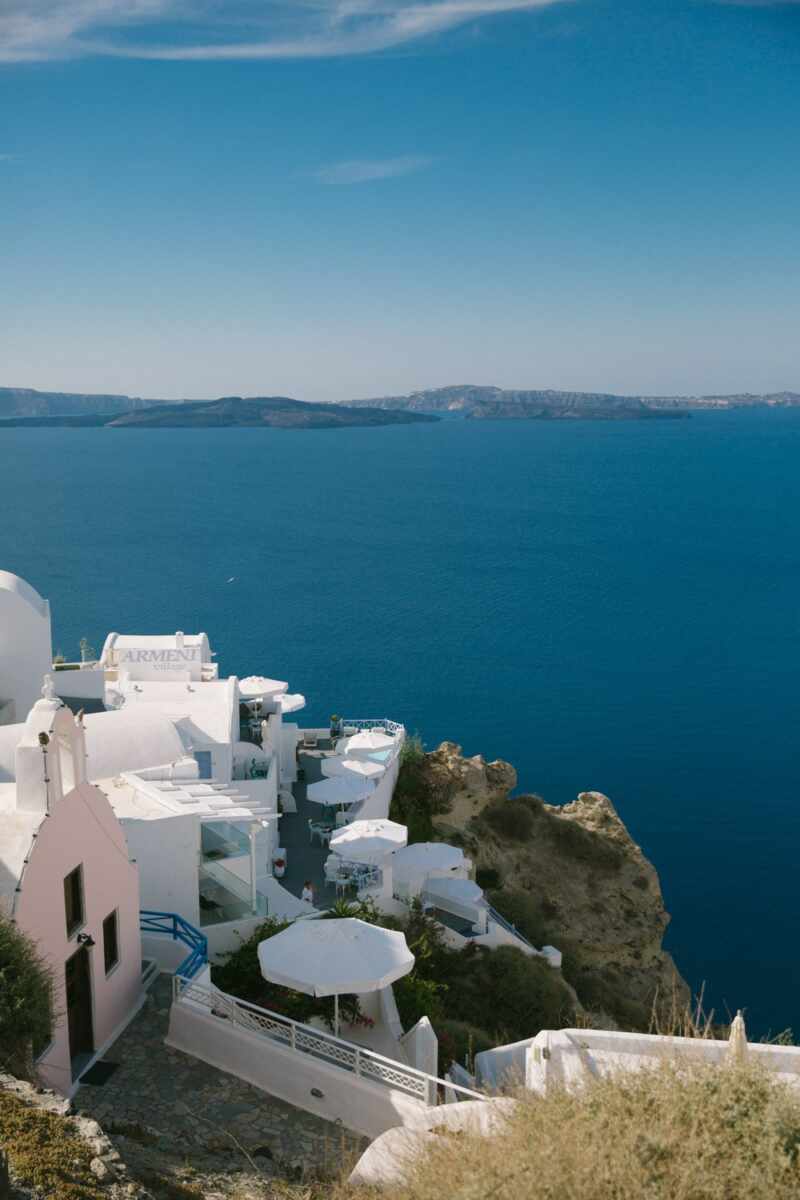 They say seeing a bride is good luck, which might explain why we had such a wonderful week.
We saw at least 10 brides a day, all looking rather hot and a bit stressed! I can't imagine how tricky it would be clambering around in the roasting heat wearing a tiered gown, but somehow they managed it.
The clock tower that shows a different (and always incorrect) time on every face!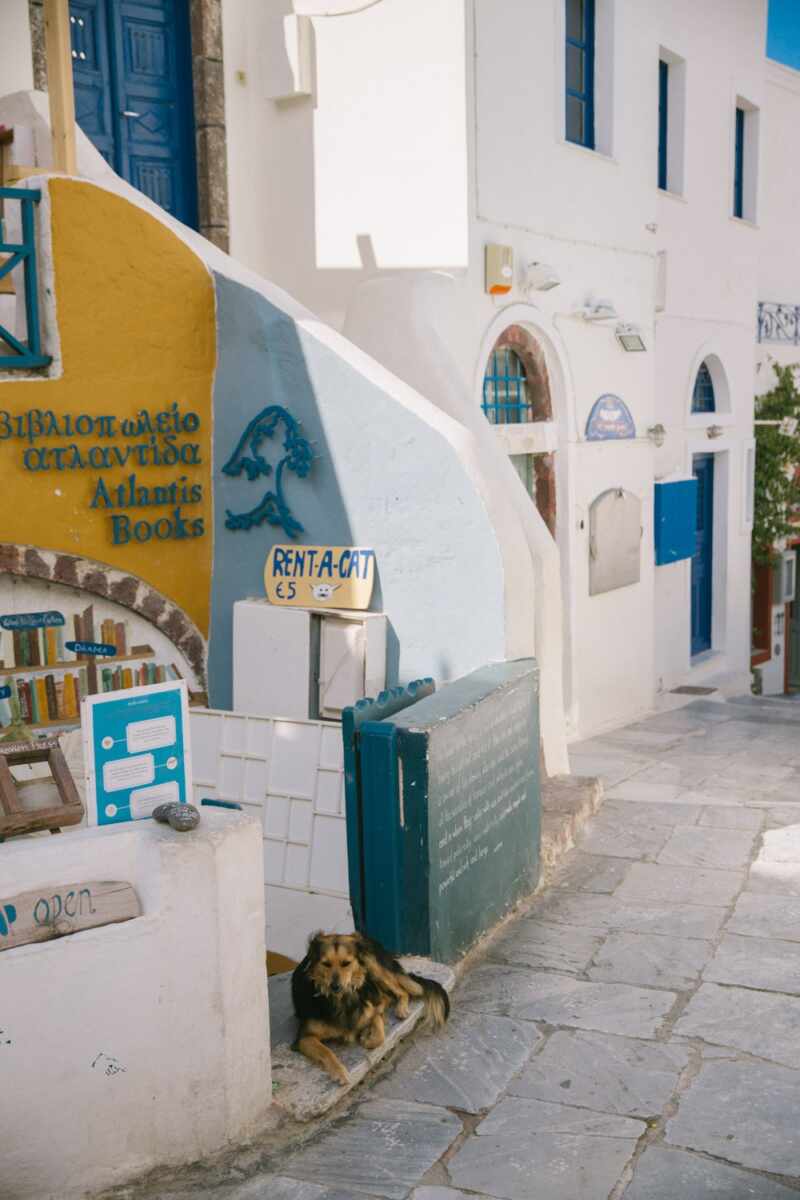 Lotza is well worth a visit if you like a brew with a view.
The food isn't great, but the coffee is strong and the view is quite simply breathtaking.
Though the views aren't bad from the street either!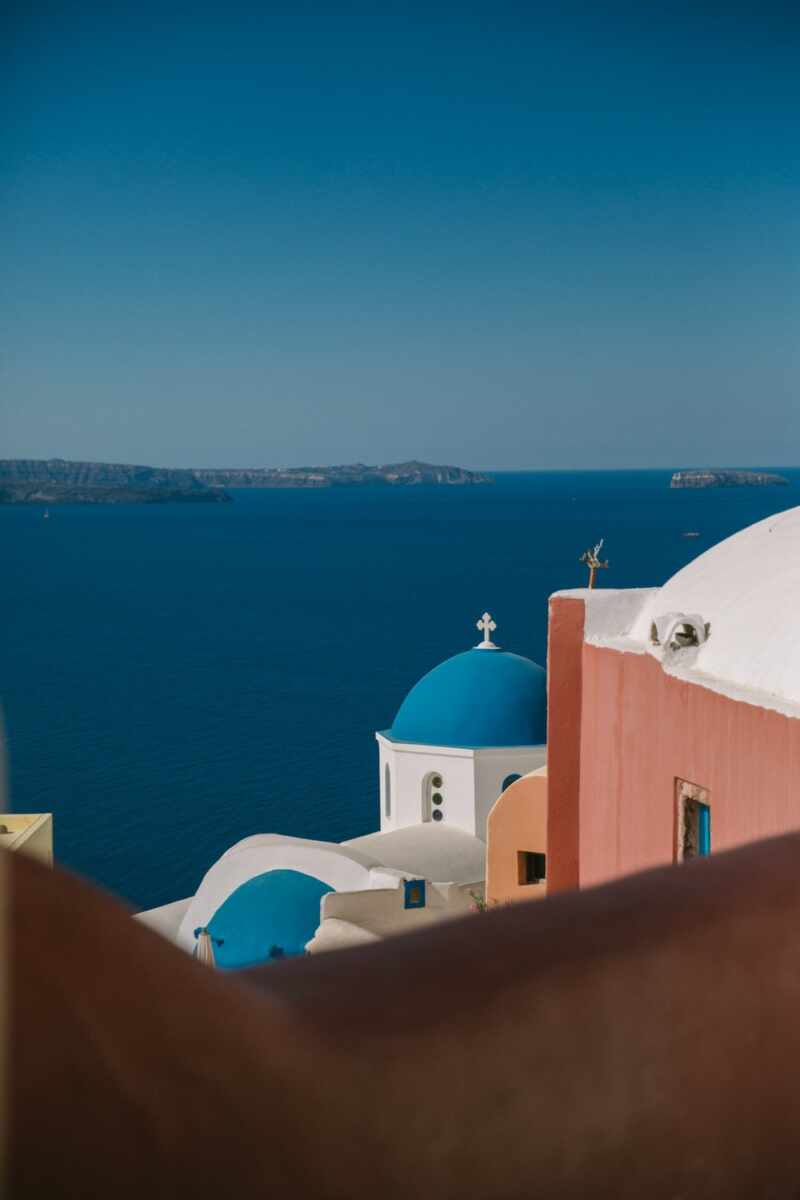 There are plenty of shaggy pups who need a little love and will leap into your arms at the slightest provocation!
Talking of which… did you spot these little baby fluffers who need homes?
As the temperatures soared, we climbed home.
Back through the streets and down the winding stairs.
Where we promptly fell into the pool and barely emerged for the rest of the afternoon!
Wa-ter day!
More island adventures tomorrow…