It is true what they say about Venice.
The place is completely and utterly overrun with tourists.
Despite being there mid-week in low season, the streets crawled and heaved with people. Eager eyed visitors no longer move as individuals, but as one sweaty, shouting, selfie stick waving mass.
Moving through the main streets and Piazzas is tricky business and you'll want to be sure you've got your pockets closed for fear of having them emptied for you.
There are of course side streets and quiet, hidden little canals. Restaurants off the beaten track and bubbles of peace to be found.
But if I had to give you one tip for your visit to Venice, it would be to wake up with the birds.
Leave your hotel bed just before sunrise and make your way down to St Mark's Square.
You will have the entire city to yourself, with only the occasional street sweeper to nod good morning to.
You can watch as the city slowly comes into glittering life and glorious technicolor.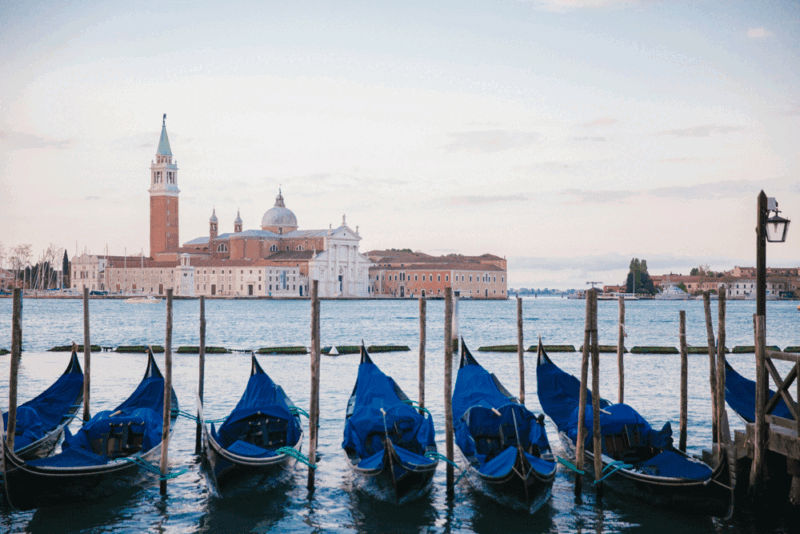 Gulls soar in the morning light, calling to each other and begging for scraps.
The empty and abandoned piazza floods with golden light.
It is one of the most surreal and wonderful experiences the world has to offer.
Your very own private tour of Venice, free of charge.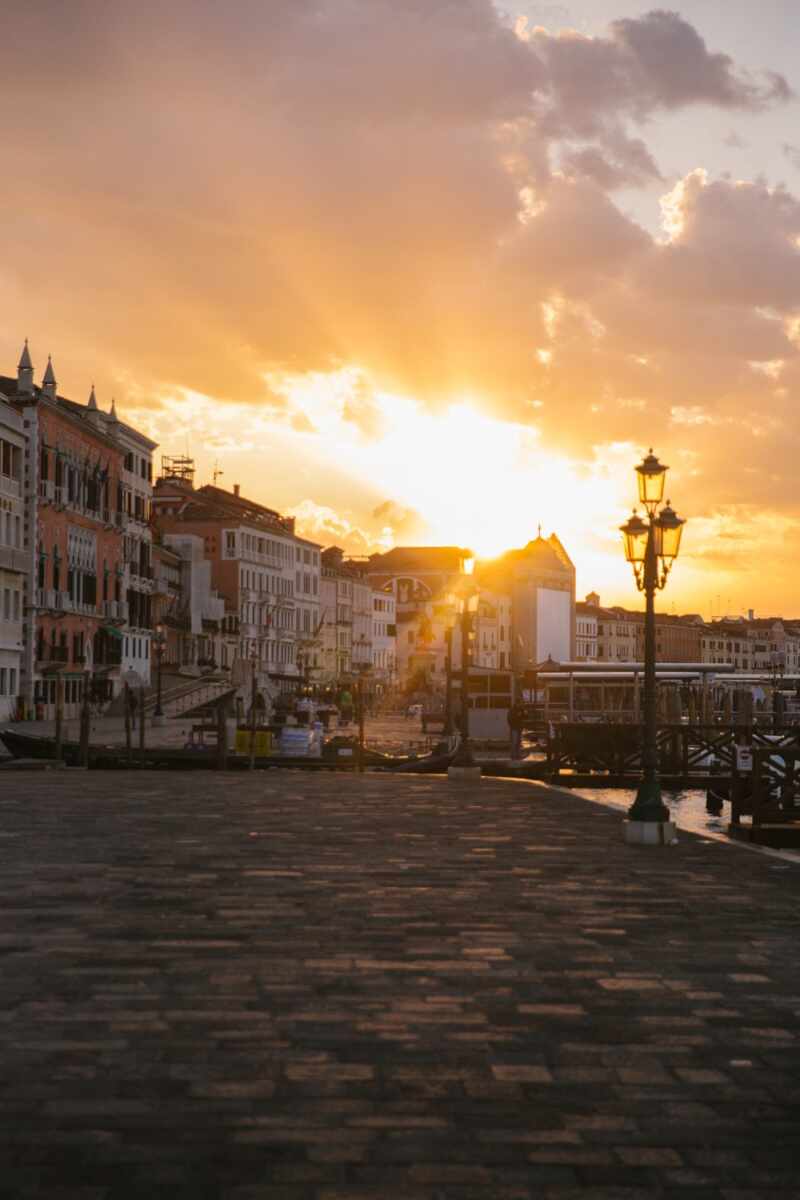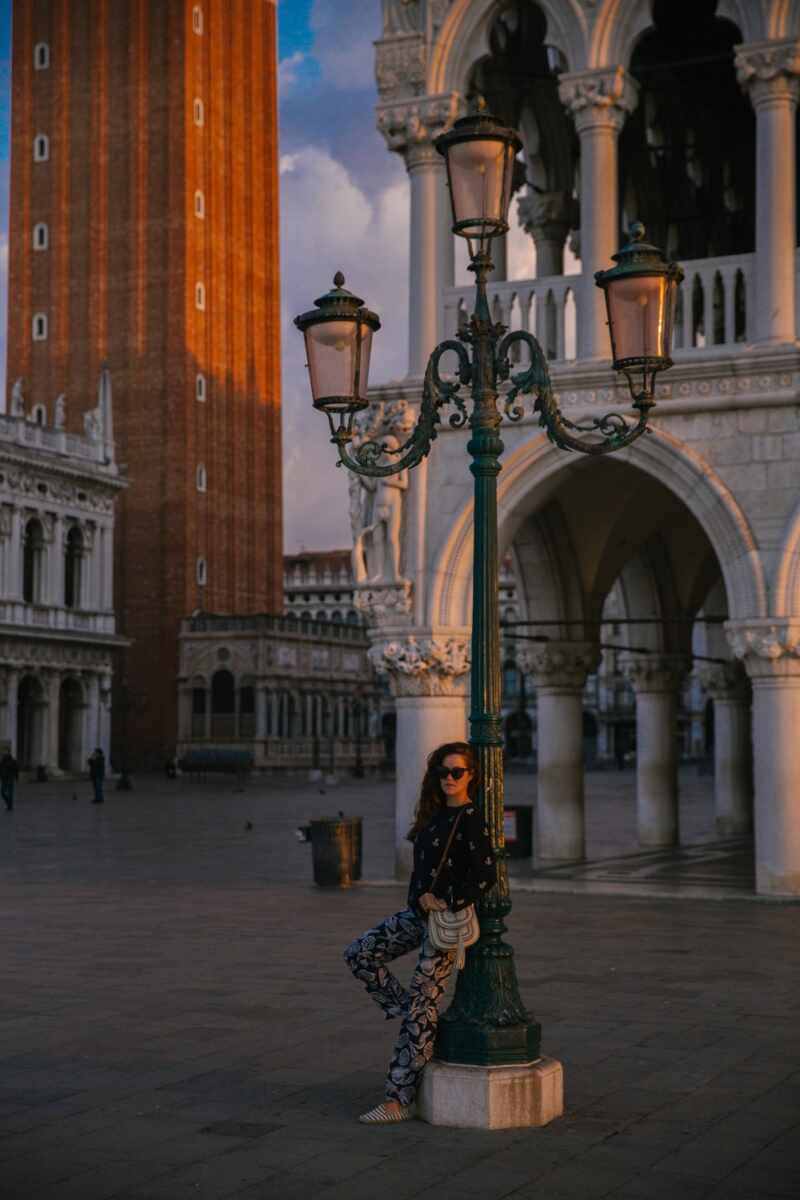 Cashmere sailor jumper // Silk shell trousers
White + tan bag // Striped espadrilles
Ad - Shop this post