This past week in London has been glorious!
Clear blue skies, trees spewing pollen everywhere, Londoners wandering the streets in dresses, sandals and jean shorts. Proper summertime stuff.
I can't tell you how good it feels.
London really comes alive at this time of year.
People are friendlier and they pour out into the streets from every nook, cranny and office.
They don't look at you like you might want to skin them alive if you risk a cheery greeting or, god forbid, say "good morning"!
Some even grin and say it back. Which is certainly not something that happens in winter.
Yep, London's on top form again.
It's time to whip out those shorts you've been saving!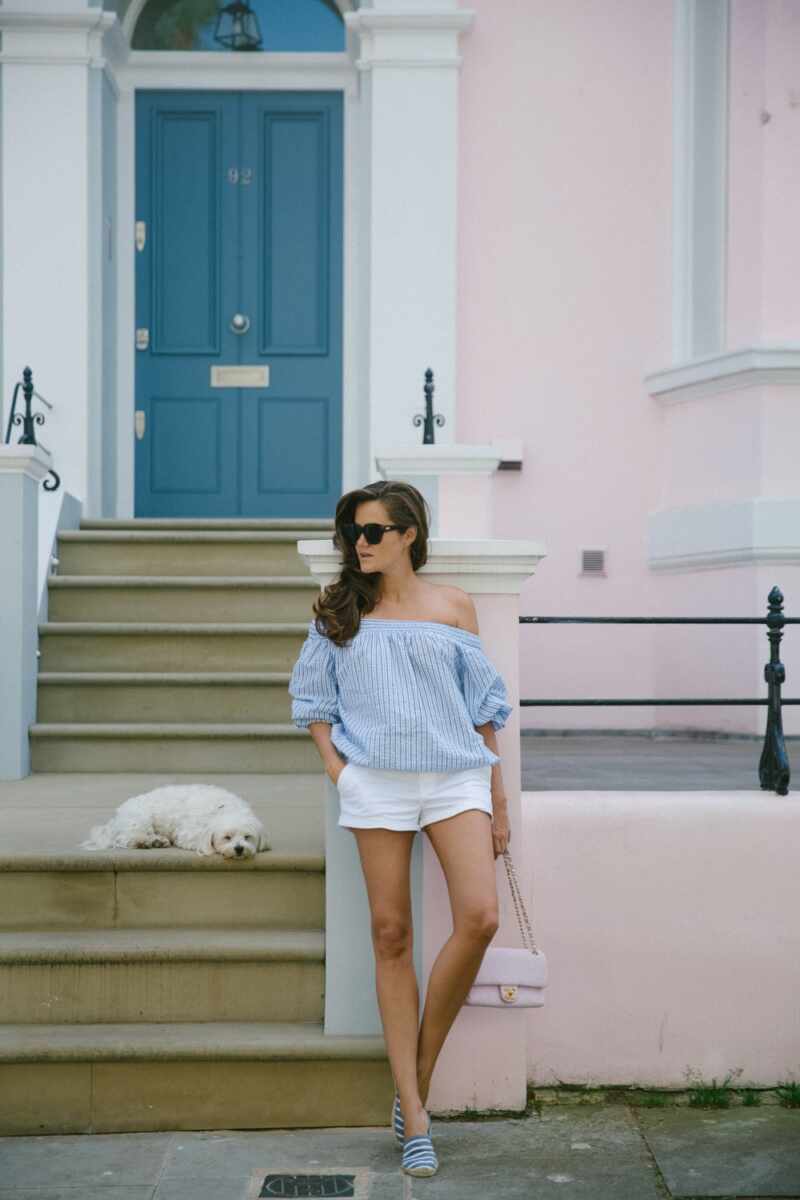 Just as my favourite partner and crime (Mr Custard) and I did for a morning stroll through the pastel painted hood.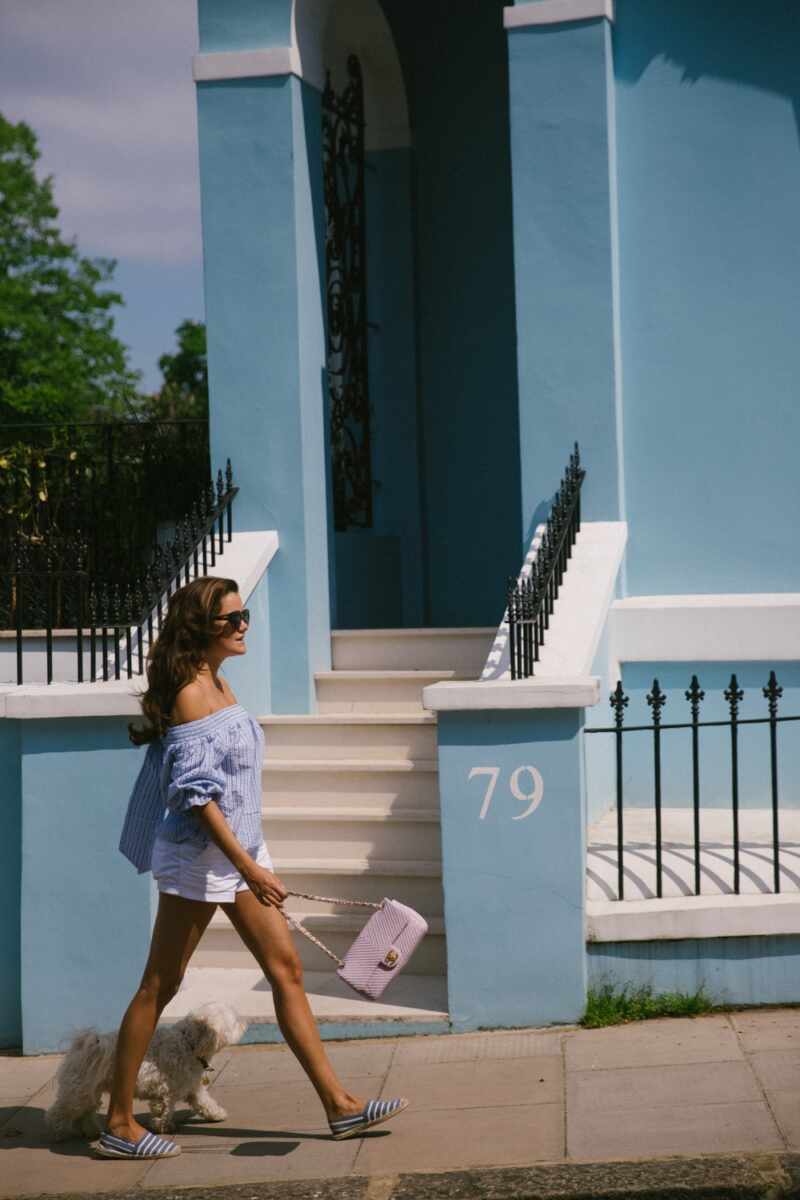 City heat is different to any other type of heat.
25 degrees at the beach? Pass me a jumper.
25 degrees in a city? Holy mother of God, get me an ice cream!
Just the excuse I needed to don my new striped Bardot top from Chicwish.
Consistently the kings of off the shoulder pieces, I remember sharing the same tidbit with you this time last year actually!
Ad - Shop this post