The only thing better than sitting down to a big, sexy bowl of ice-cream is being able to scoop it up knowing you're treating not just yourself, but your body too.
This is a cracking little breakfast that you can leave nestled away in your freezer until you want a bowl.
Perfect for a hasty working breakfast, or to whip out for a sunny sunday brunch.
(It's also pretty good in the middle of the night, scooped right from the tub.)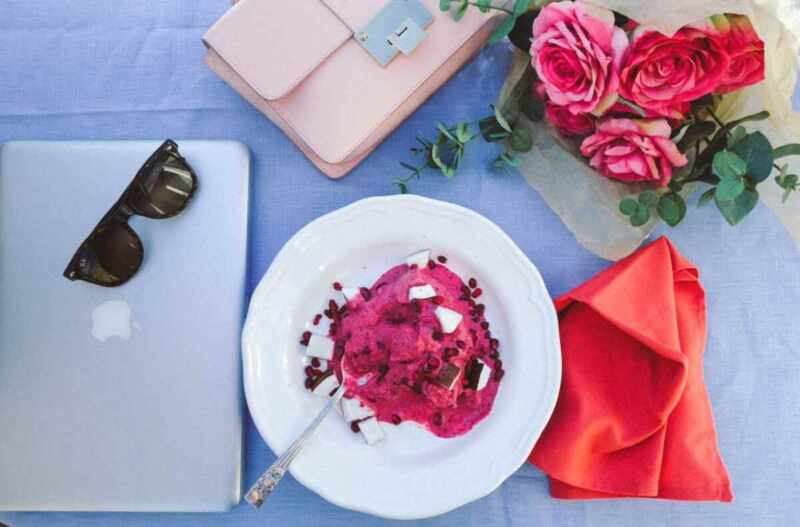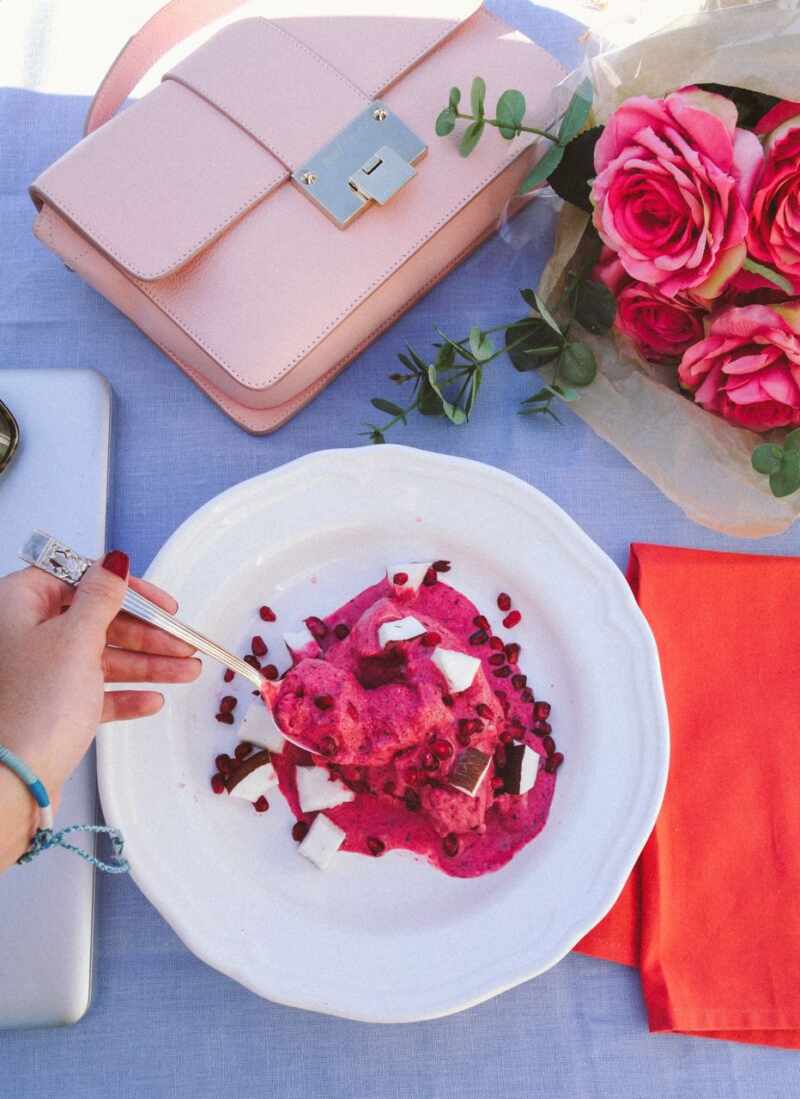 It's a bowl of goodness with just three ingredients.
One batch makes enough for about 4 breakfasts:
Frozen berries (around 300g/10oz)
2 Frozen bananas (chopped)
400ml coconut milk (reduced fat if you like)
(You could always add a couple handfuls of spinach or a sprinkle of wheatgrass powder here if you need an extra chlorophyl boost.)
Throw the above into a food processor and press that button!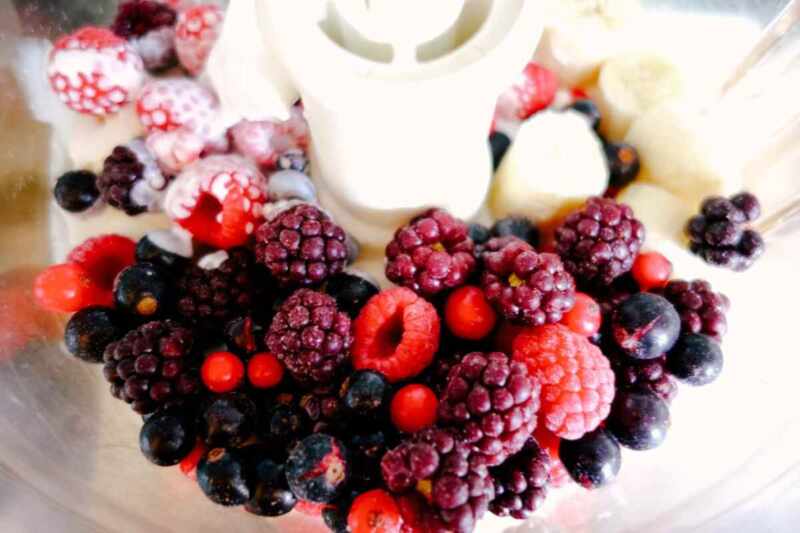 Keep blitzing until you're left with bright pink, soft serve ice-cream.
Scoop it into a Tupperware box.
Seal and lock away in the freezer until you need it!
Don't forget to lick the spoon… and the blender… and your fingers.
When you serve it up, toss over a few little extras.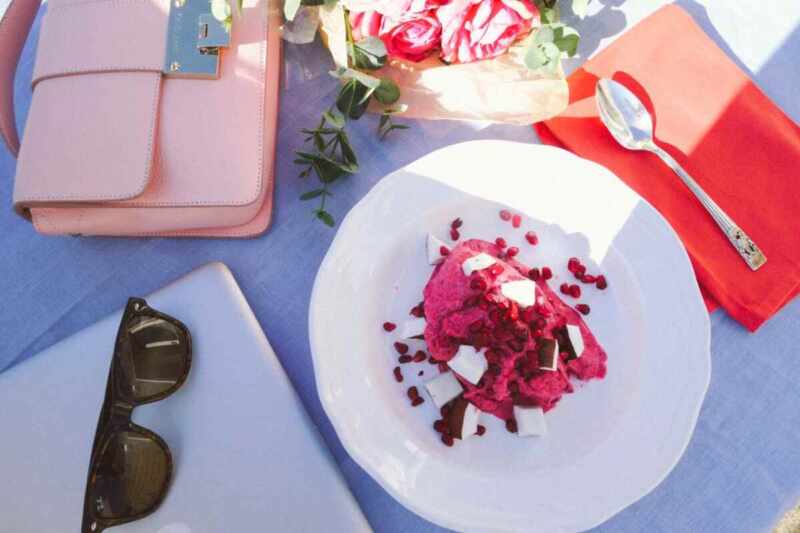 I particularly like pomegranate seeds and chopped coconut, but blueberries are excellent too.
Tuck in!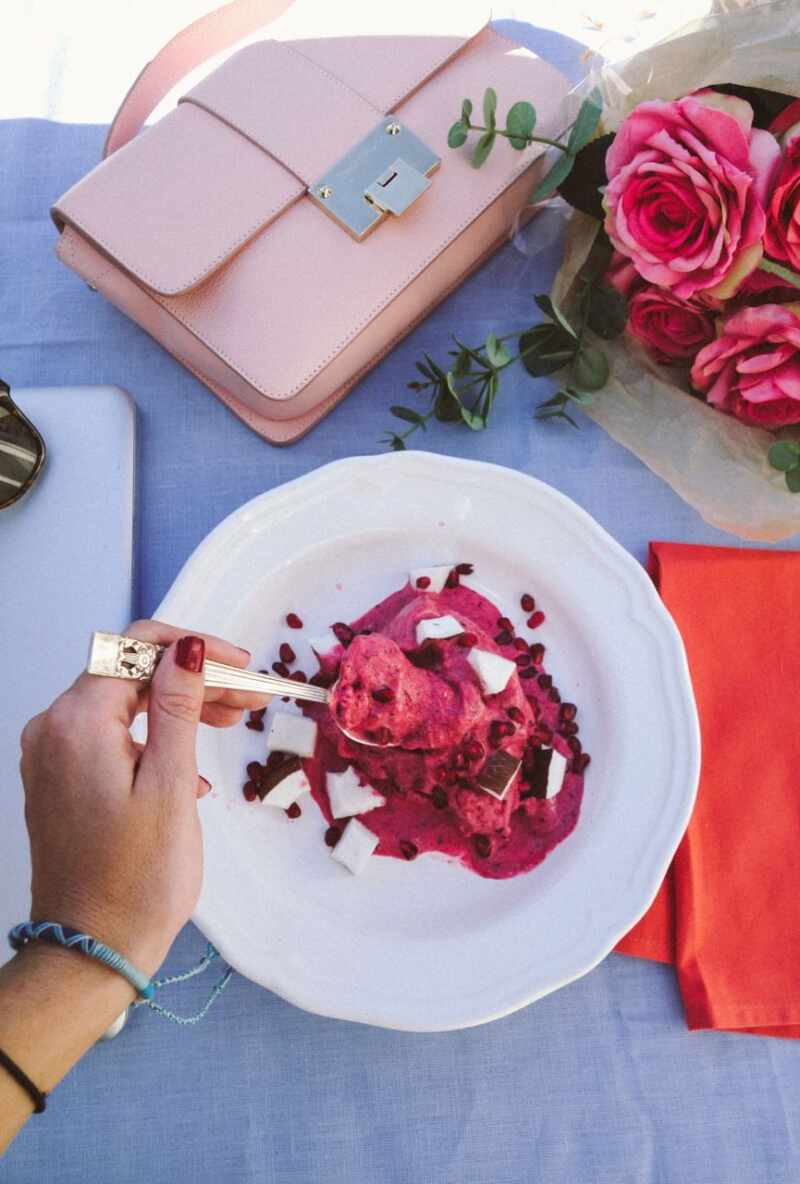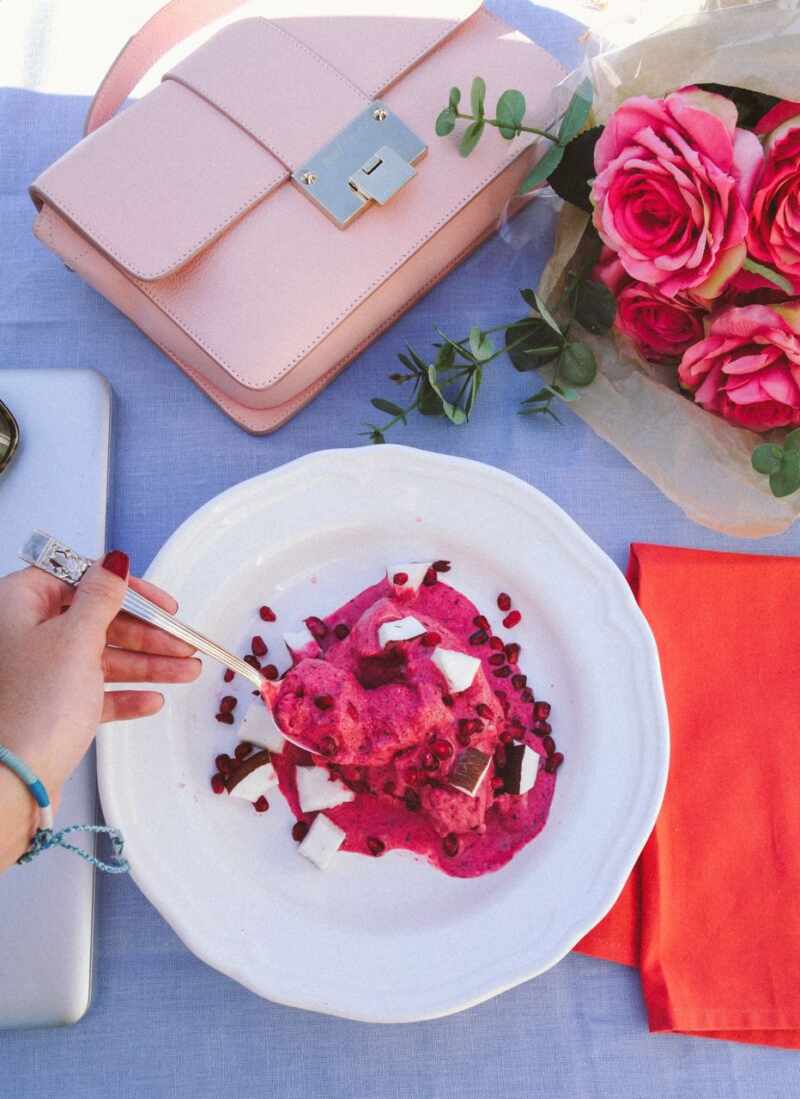 It's great for your heart, your digestion, your vision, your immune system, lowers cholesterol & blood pressure… and tastes un-bloody-believable to boot!
Who says you can't have ice-cream for breakfast?
Update: Sorry for not including bag info! It's Jimmy Choo.