I've stumbled upon a new little heavenly spot in London.
The perfect place to escape the hustle and bustle of the city and chill.
Soak up a little sunshine, stretch out and enjoy nature at its very best.
Don't let the chaps wandering around with wheelbarrows bother you!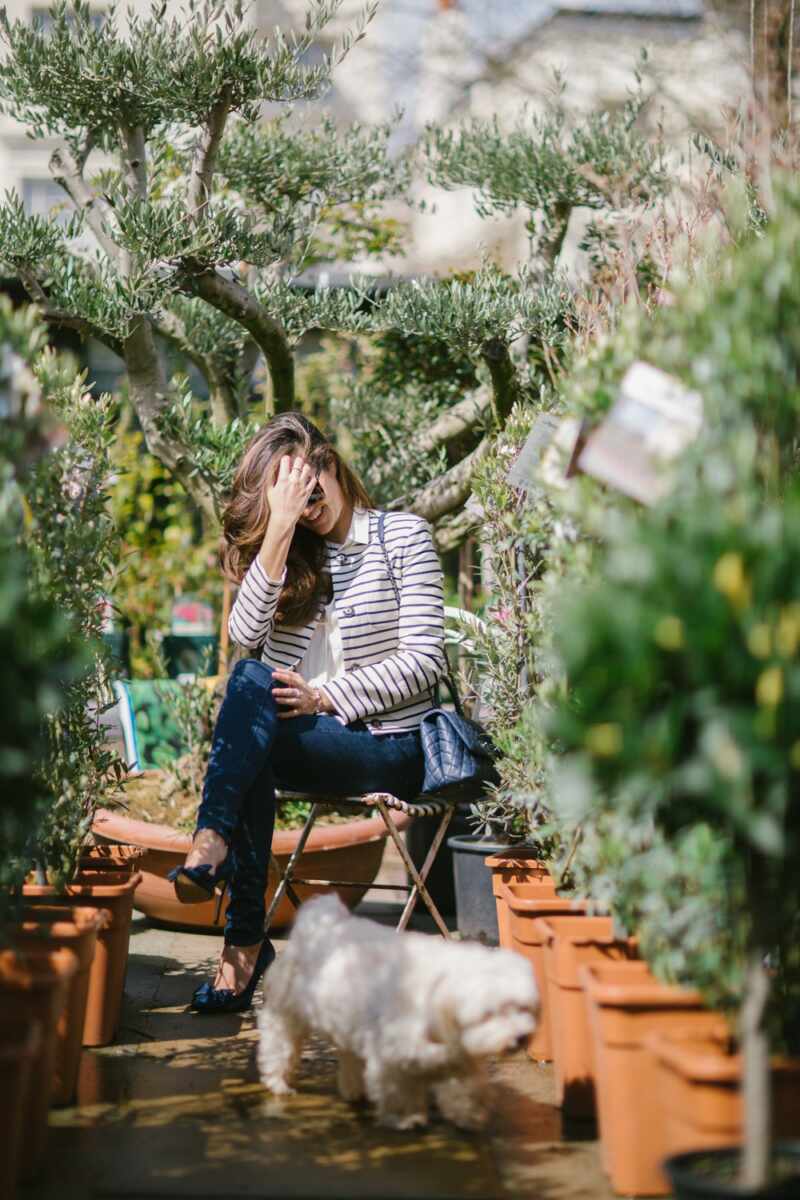 Striped jacket // Silk shirt body
Clifton Nurseries is a gorgeous, hidden little garden center in Little Venice.
Nestled between a couple of tall white townhouses, it's a real oasis of calm. Just the place to put your feet up.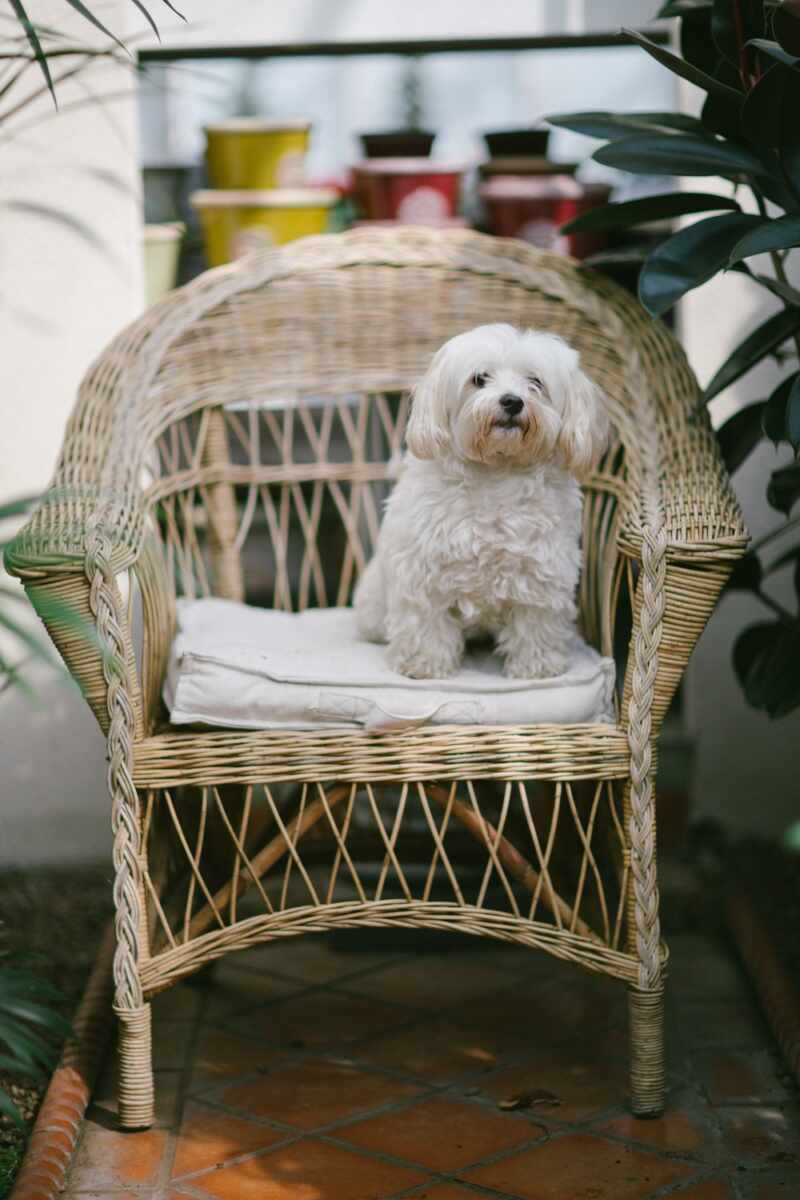 Of course it's too good not to share, so you'll want to take your favourite girlfriends along too.
It shouldn't be too hard to lure them there, there is cake after all.
I know, I know. You're eyeing up our jewelry.
You have a good eye.
You already know I'm one of Pandora's proudest ambassadors, and this love seems to have seeped its way into my entire circle of friends!
Everyone I know, and everywhere I go, I see people stacking Pandora rings like there's no tomorrow.
In the glittering spring sunshine, I couldn't resist a few snaps of our growing collections!
The Essence collection is new, and steeped in love.
Each piece is unique to the wearer, there are unlimited combinations, and each is as lovely as the last.
The charms are about celebrating the women closest to us, and remembering to value ourselves. Every charm has its own meaning, every charm celebrates the strength of women… which is something the world could do with a little more of!
Love, loyalty, creativity, intuition, dignity, there are so many to choose from. Take a look and decide which feel the most important to you.
Layer them up on a bracelet or a necklace, share them between your friends and maybe swap them around with each other – what could be sweeter than a gift of Strength, traded for Loyalty? Or Love swapped for Confidence?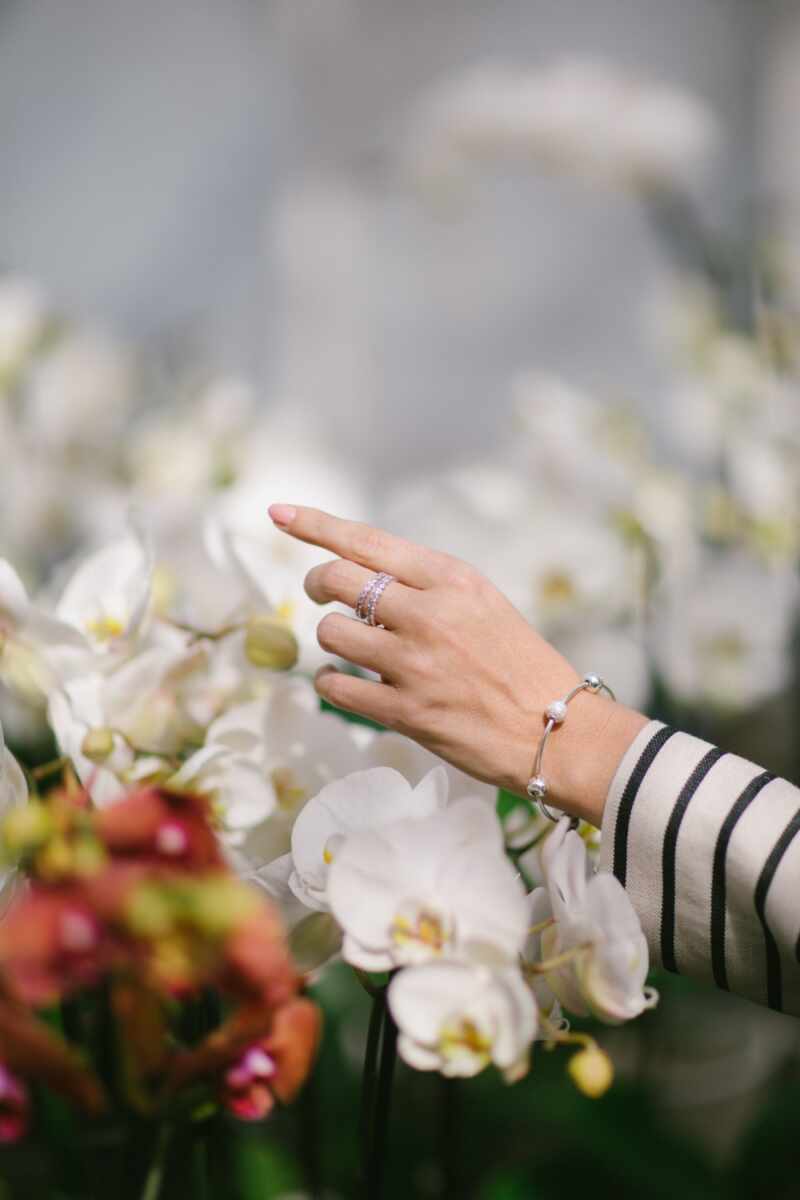 It's the perfect reminder to support and empower each other.
Once you've checked out the pastry selection, be sure to pop into the greenhouse.
Creep through the jungle of palms and into a cloud of orchids. Breath in the sweet scent of the citrus trees and pick up a hydrangea for mum.
Little shot of my Droplet Ring from the side, so you can see the tiny honeycomb of hearts that make it so special to wear.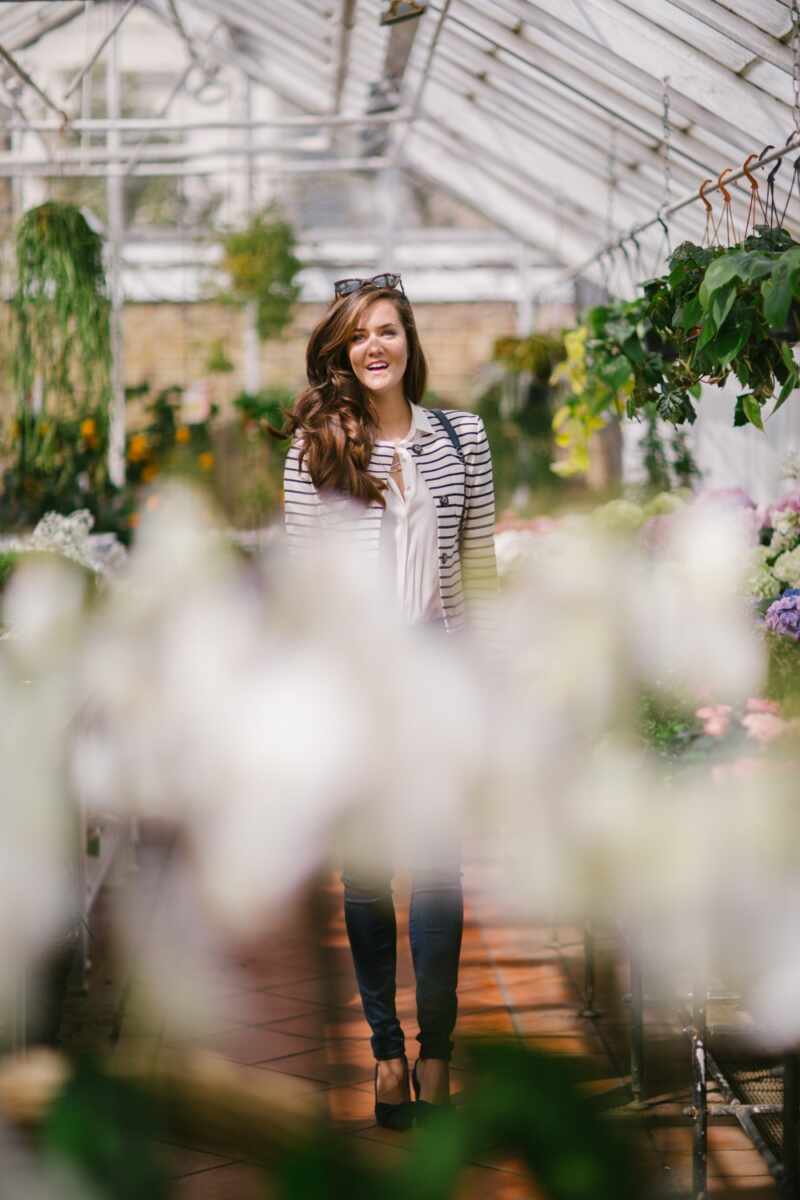 Remember to support your girlfriends, mothers and sisters. Remind them how proud you are of them.
Because there's only one time I ever want to sing "These hose ain't loyal…"
And that's at the garden center.