With the exception of the occasional squall, the grey of winter seems to be well and truly behind us.
Strolling out for a relaxed Sunday lunch has become a bit of a treat again.
Blossom is beginning to burst, couples stroll arm in arm through sun filled streets, London is slowly coming back to life.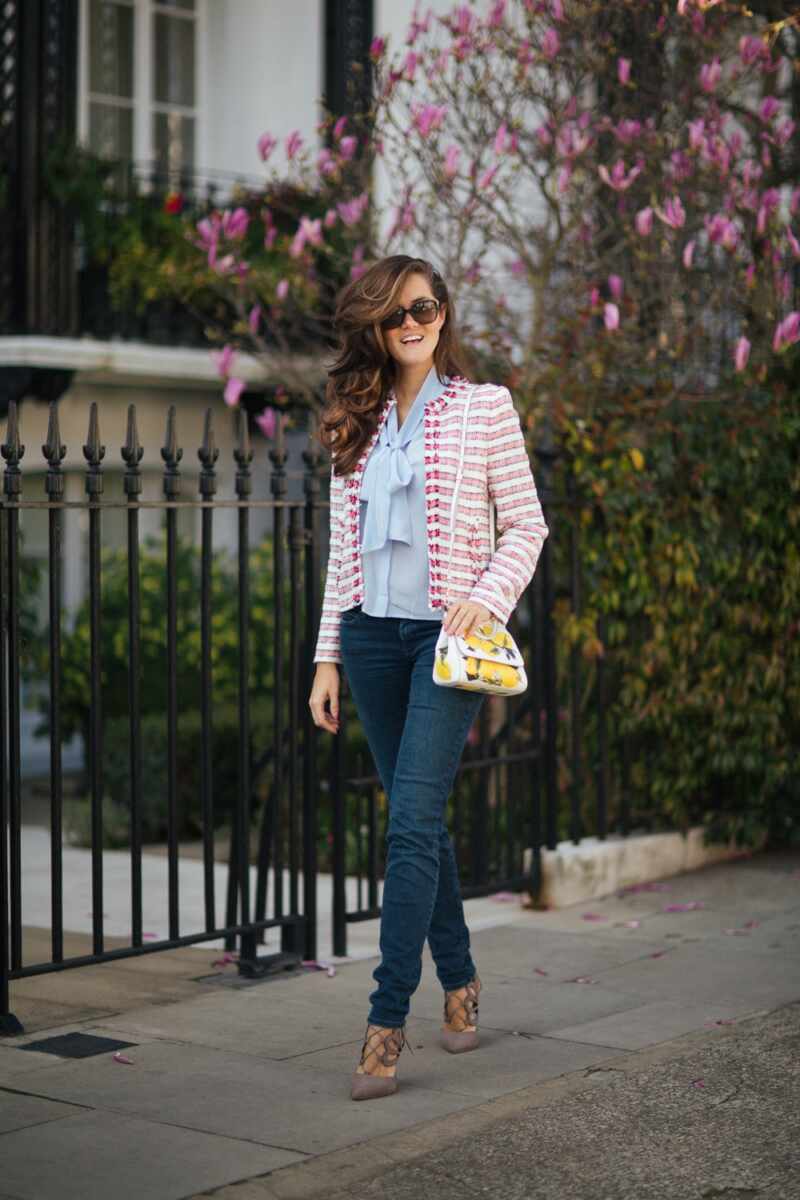 Jackets replace heavy coats and pops of spring colour seem determined to leap from your wardrobe and be seen on the streets again.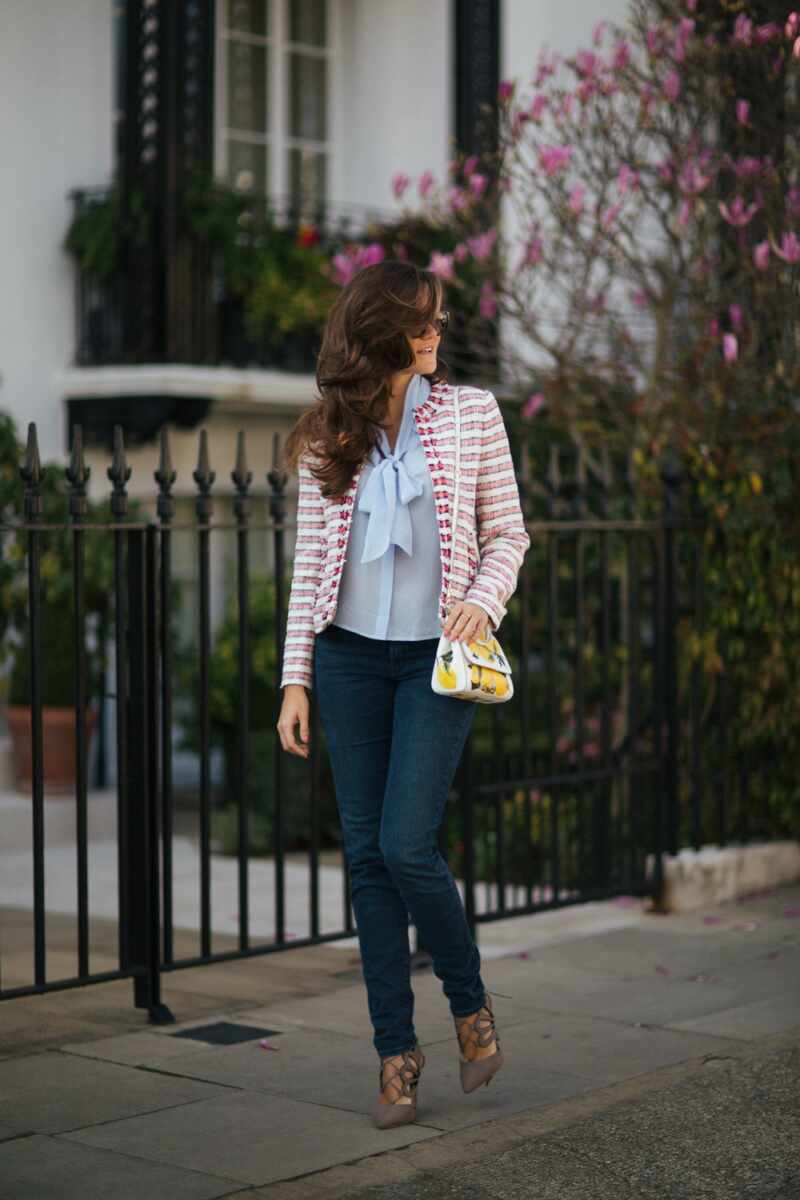 Striped jacket (half price, lots of sizes left! More here) // Blue bow shirt
Lace up shoes (cheapies – also in black)