Now, I may have totally let you down when it came to a Christmas gift guide… but never again!
I know you love them, and I should have been more organised.
Hopefully this wee Valentine's round up will make up for it, even just a little.
Valentine's Day means different things to different people. Some use it as an excuse to shower their loved one in affection, gifts and attention – to show them how much they appreciate them. Some do cards and cuddles. Some flowers. Some avoid it all together!
There's no right or wrong way to celebrate, just do whatever feels good. And just incase you feel in the giving mood, here are a few of my suggestions.
Kicking off with bits & bobs for the chap in your life: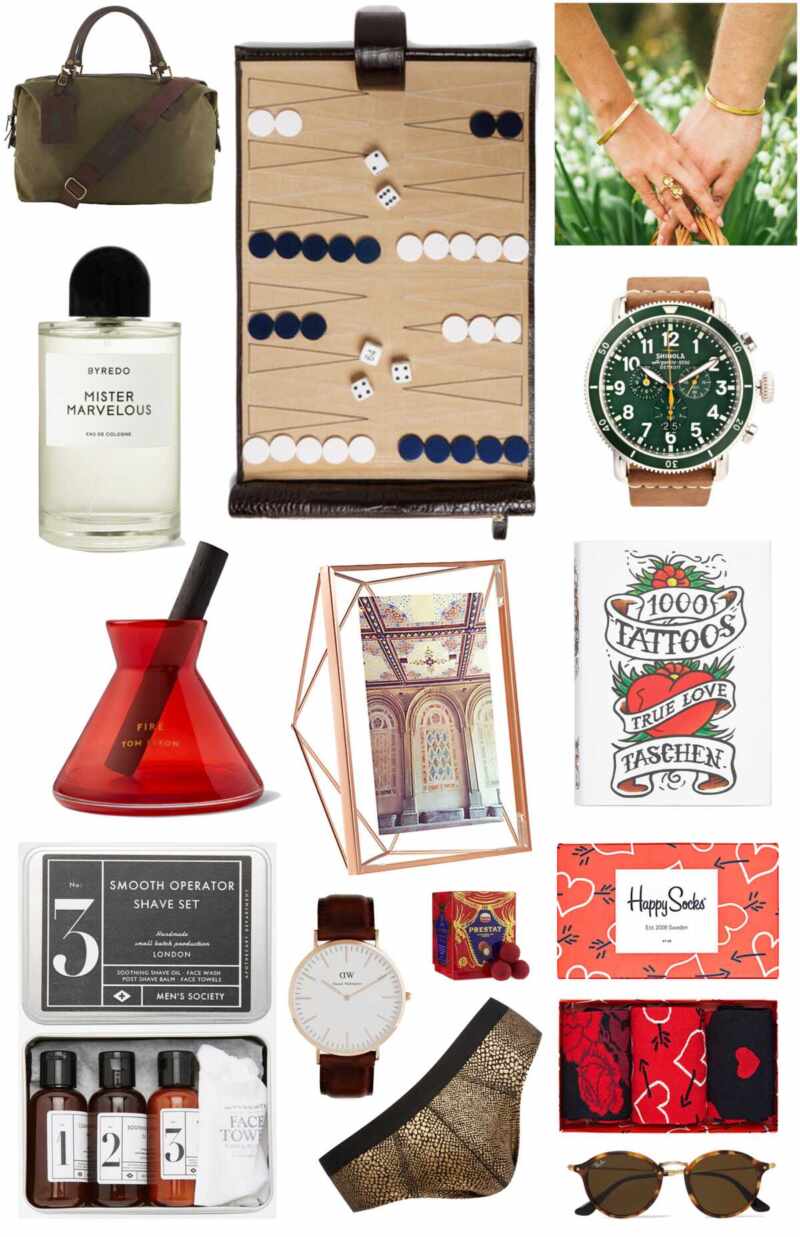 Barbour weekend bag // Travel backgammon set // His'n'Hers soulmate bangles
Mr Marvelous scent // Leather strap watch
Tom Dixon room scent // Photo frame (filled with a photo of you two)// Taschen Tattoos
Smooth shave set // DW leather strap watch
Red velvet truffles (genius because he'll share with you!) // Happy socks
Though it's quite possible all he'd really like is this!
And now, a little somethin' somethin' for the ladies: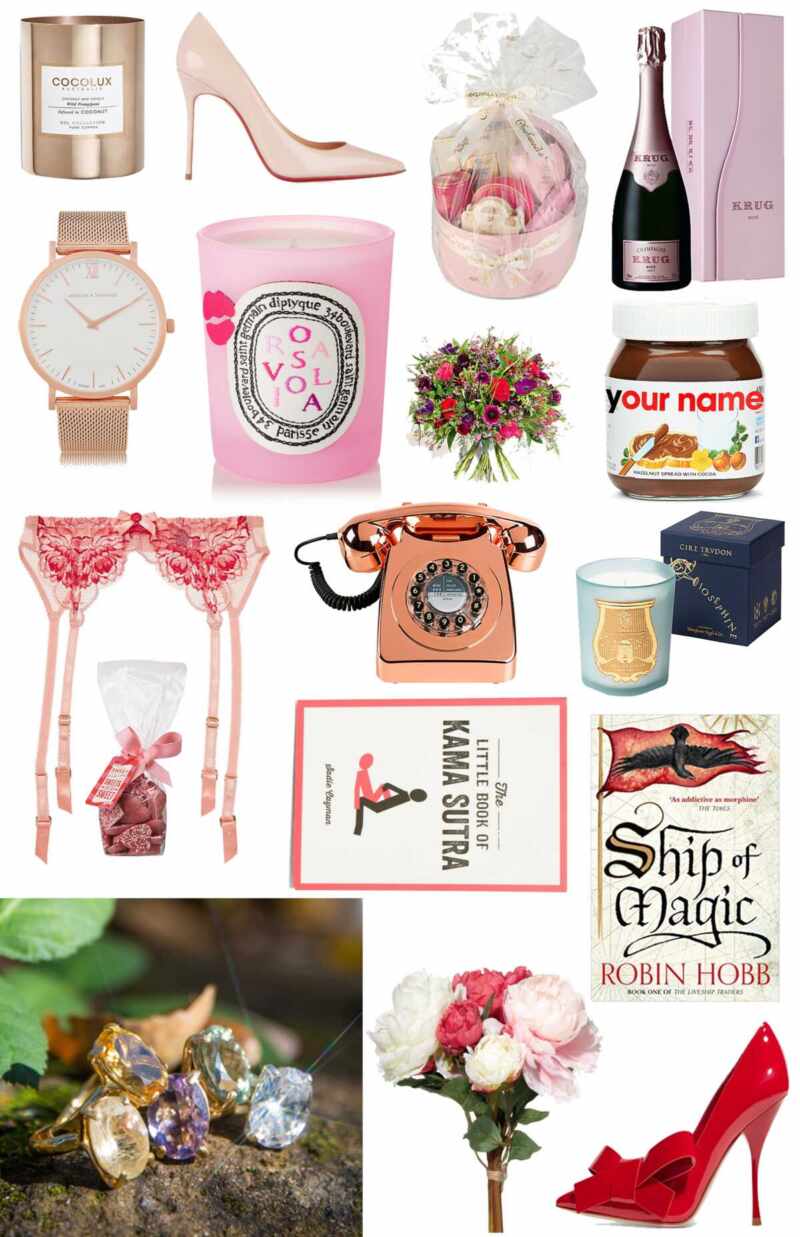 Cocolux candle // Pink Loubies // Chocolate bouquet // Pink Krug
Rose L&J watch // Pink diptyque candle // Spring flowers // Personalised Nutella
Cheeky undies // Copper phone // Josephine candle
Love hearts // Little Kama Sutra // Ship of Magic
Silver May Sparkler Rings // Immortal peonies // Mui Mui shoes
Maybe you'll fill the house with flowers and pile the bed high with pressies!
Maybe you'll light all the candles and fill her a bath.
Maybe you'll cook her a meal or order in.
Maybe you'll head out for a night on the town.
It's never about how much you spend, but always about the effort and thought you put into it. Just remember that!
And last but not least, a collection of cards bound to have them grinning from ear to ear: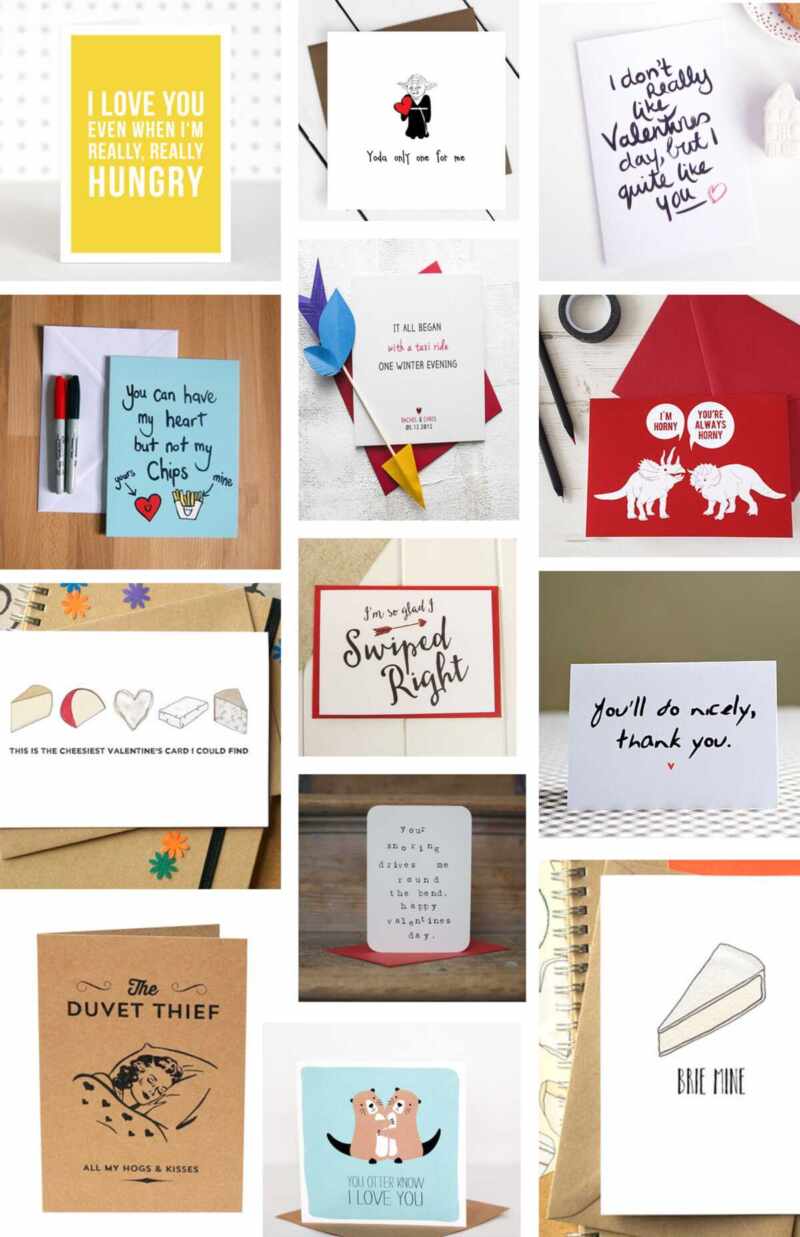 Chips // It all began (personalised) // Horny
Duvet // Snoring // Otter // Brie
 So come on, spill! What are your dream V Day plans?