If you find yourself strolling through the painted streets of Chelsea some time soon, I have a tip for you.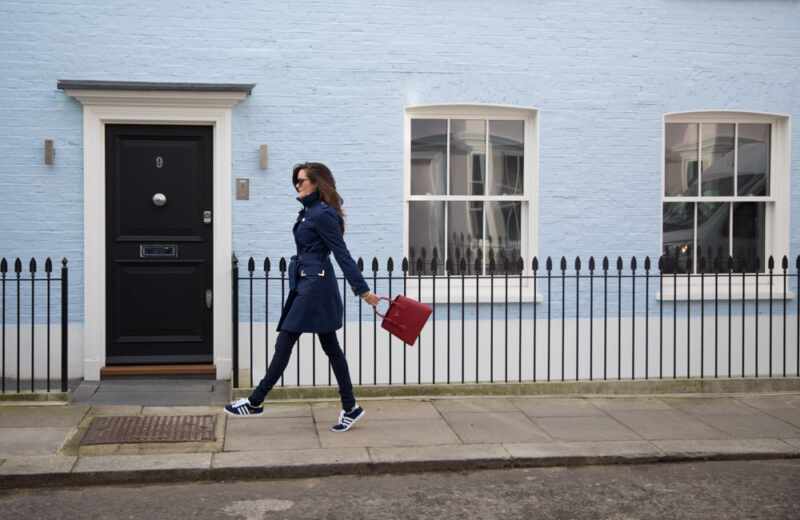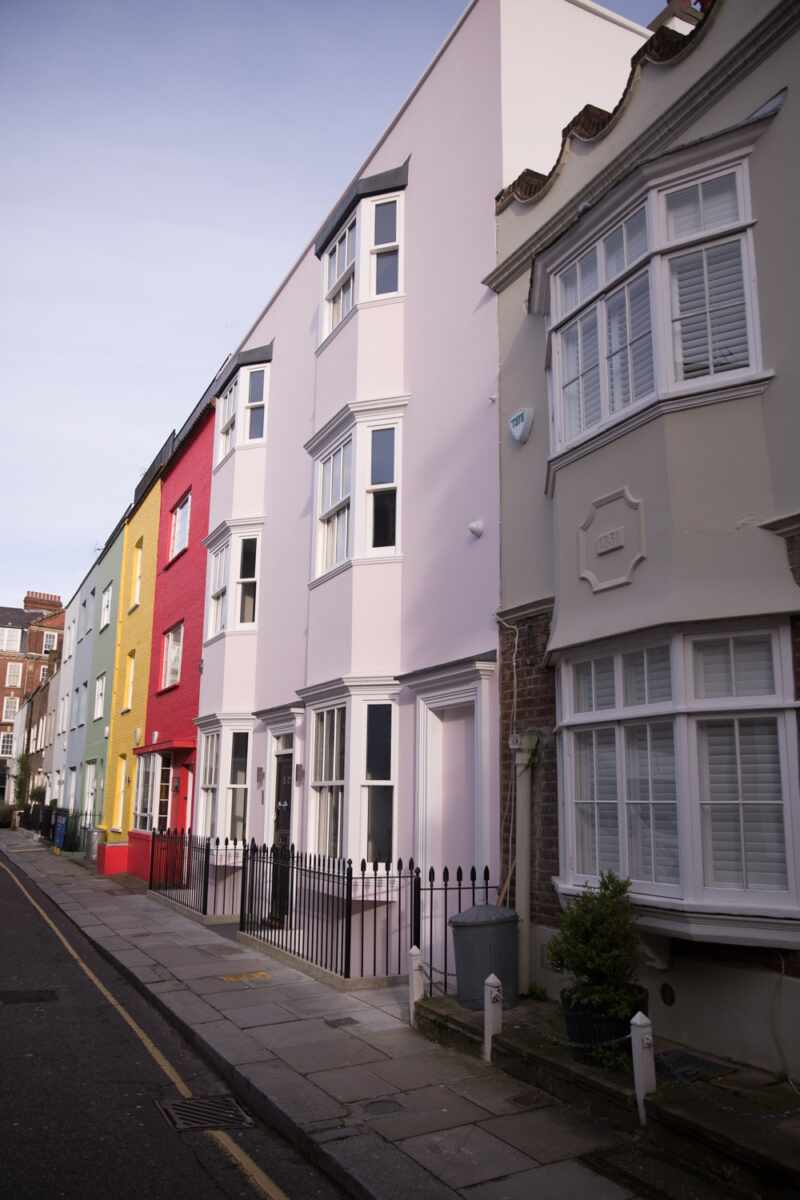 March your little behind over to The Saatchi Gallery.
There you'll find an all female, bad-ass new exhibition.
"Champagne Life."
Weird, wonderful, odd, huge, shocking and delightful works of art, all created by talented female artists from across the globe.
We started with Serbian artist, Jelena Bulajic's vast and hyper realistic painted portraits.
Made up of acrylic polymer emulsion, marble dust, ground granite, ground limestone, kaolin, graphite, charcoal, she somehow manages to capture the subject's sparkle, their soul, their past, all in one image.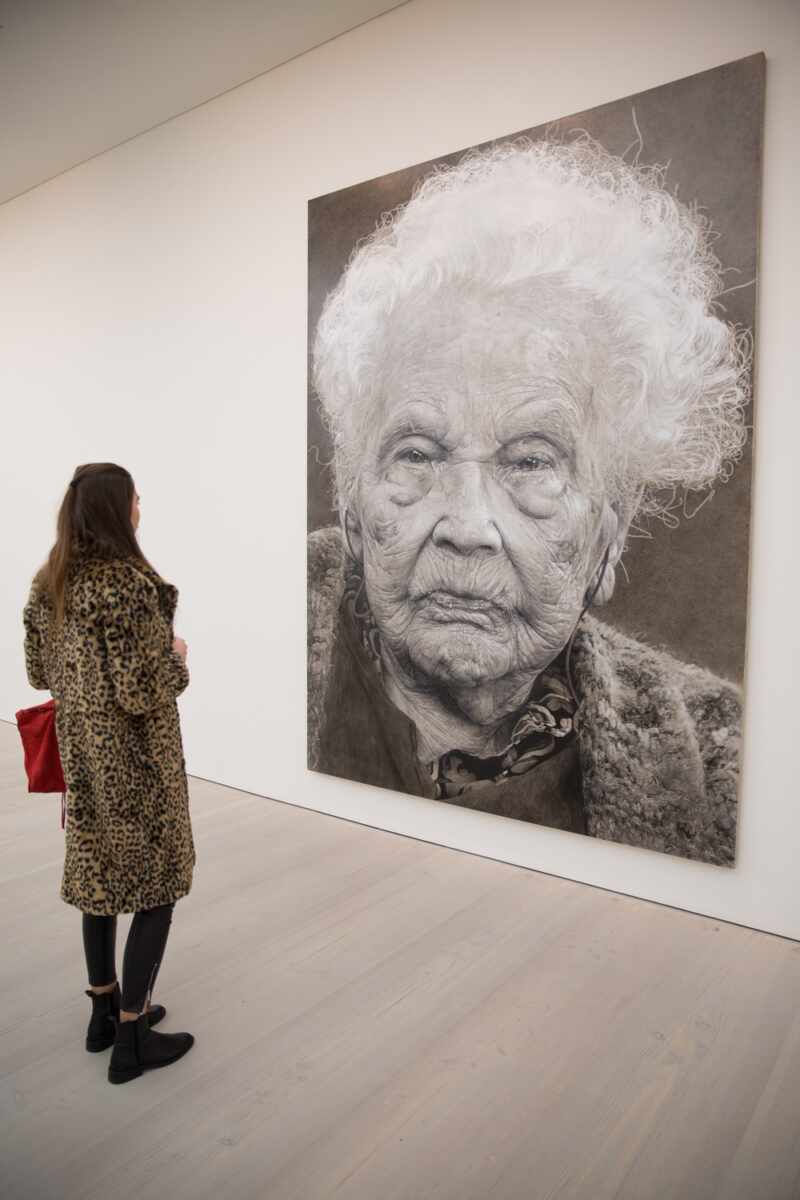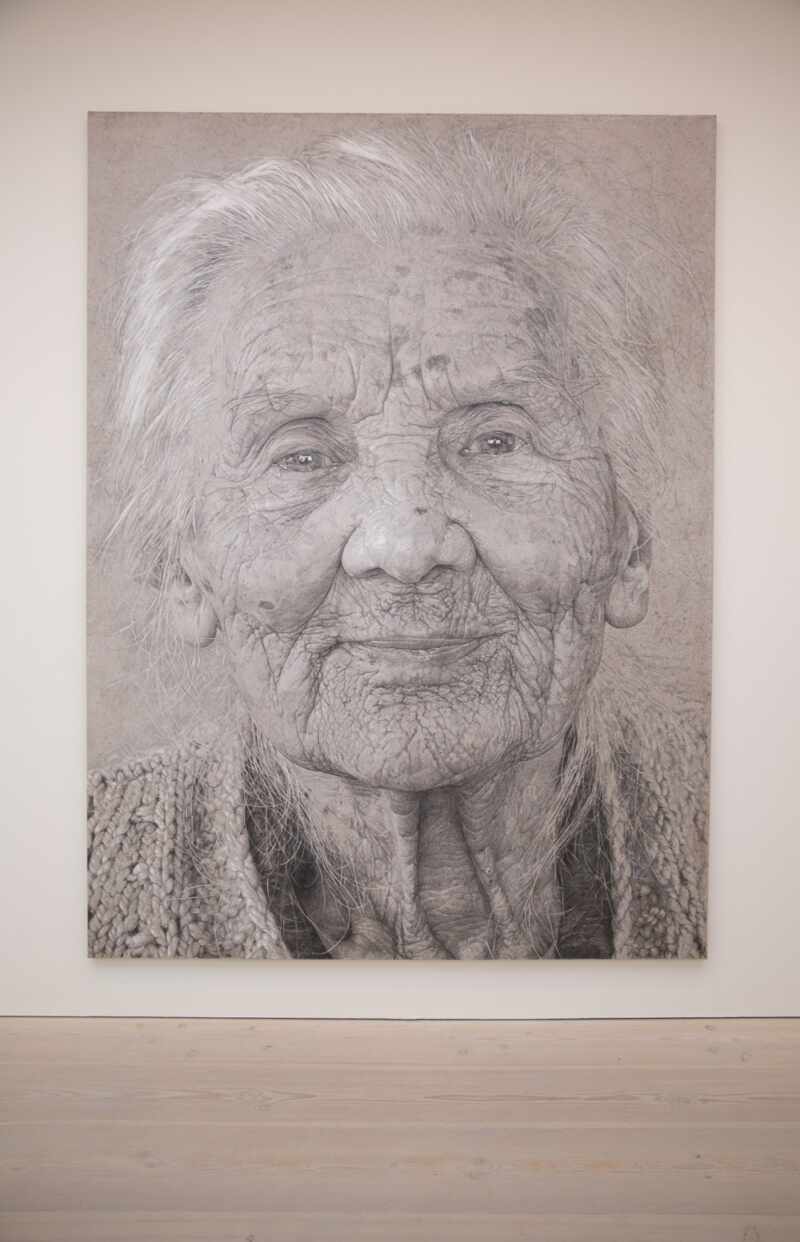 "Grozda" is my favourite piece.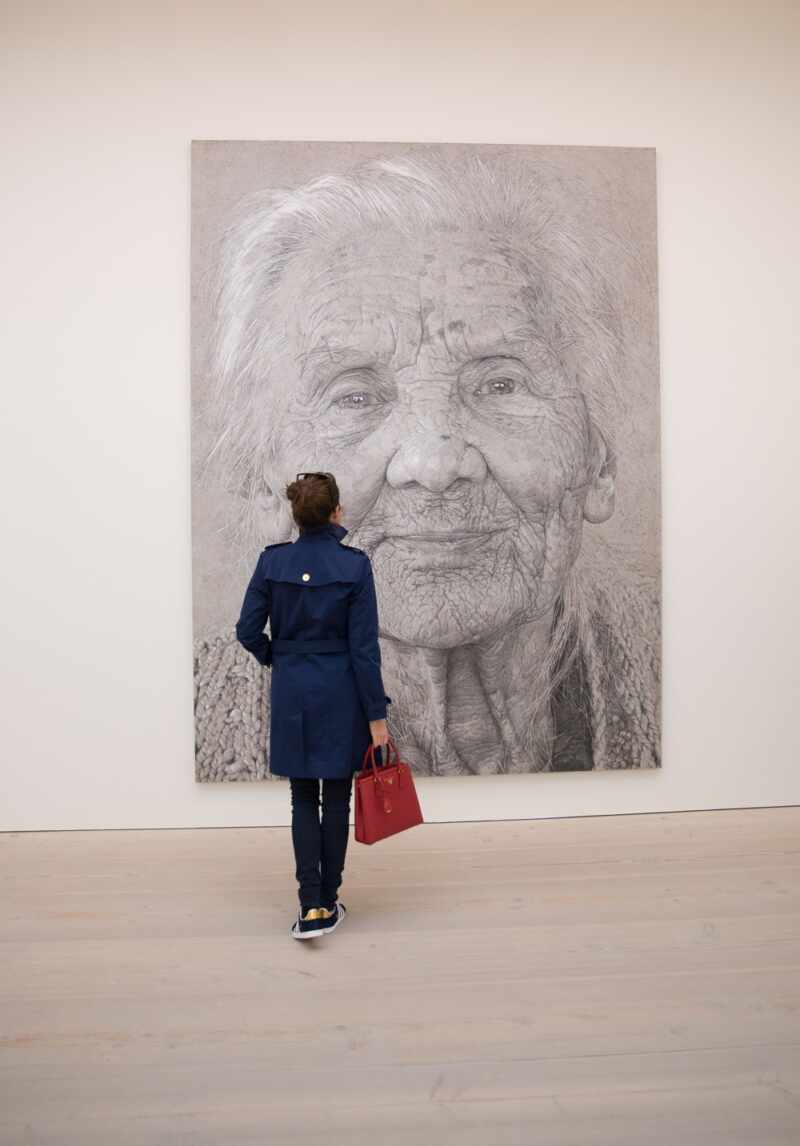 Other rooms play with repetition and sheer scale.
Maha Malluh's "Food for Thought" is a wall covered in discarded aluminium cooking pots, from all over the The Middle East.
"My inspiration for art comes from my country, a land of contrasting images and ideas. Good art… forces you to pause, to contemplate and think harder about
your surroundings."
Of course, Saatchi can't resist a bit of taxidermy.
Iran's Soheila Sokhanvari sees a very sad pony balancing on a blue ball.
The Saatchi guide suggests; "Visual metaphors abound in her work that deals implicitly with the Iranian state. The title Moje Sabz speaks to the 'Green Movement' uprising of 2009, in which violent protesters' demonstrations lead to the annulment of a fraudulent election result."
Right.
Upstairs there's a room filled with celeb plastered pop art.
Kim, Kanye and Mini Mouse make up the exhibition's name sake "Champagne Life" by New Yorker Julia Wachtel.
Written up by the Saatchi team; "Champagne Life, the eponymous title of the exhibition itself, inverts an image of Kanye West and Kim Kardashian, with the poorly copied plastic sculpture of Minnie Mouse. The pathos of the latter's pathetic construction provides what the artist terms "a place of interiority" which is both "intimate and vulnerable" in stark contrast to the pure "exteriority" of Kim Kardashian, a figure who manipulates the public eye and spectre of fame so dexterously as to have "broken the Internet." The title itself is drawn from a song by R&B artist Ne-Yo, who sings of a life "where dreams and reality are one in the same". This paradoxical attempt to converge the fantastical with the real is the epitome of a culture driven by the lust for celebrity, and the figure of champagne as a relatively affordable signification of luxury life, the highest aspiration and emptiest cipher."
Perhaps not having the desired affect as the piece is constantly surrounded by a cloud of teenage girls taking selfies with it.
Possibly the coolest room, is the sewing room. (Not something I ever thought I'd say!)
Talented Brit Alice Anderson's "Bound" and "181 Kilometers" tower over visitors, dwarfing them to mere Borrowers.
The huge bobbin made of wood and copper thread glitters in the light and just begs to be stroked.
It took all of our restraint not to.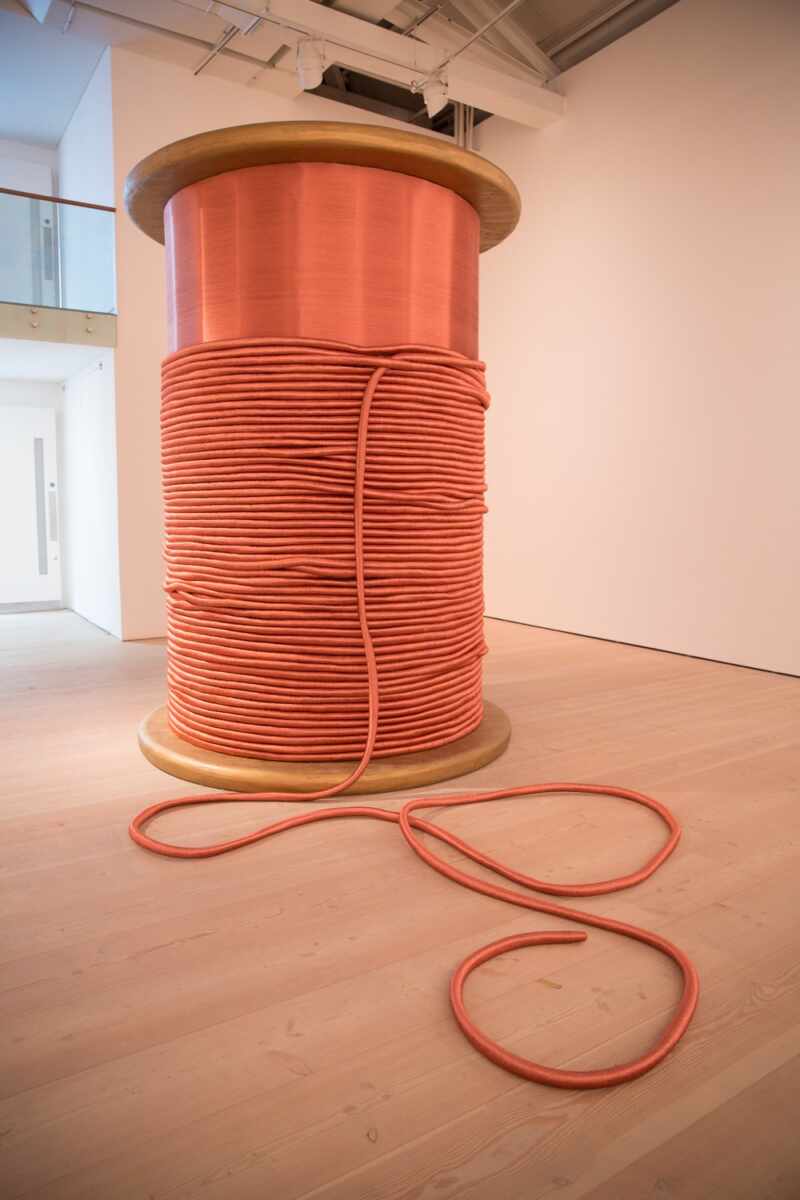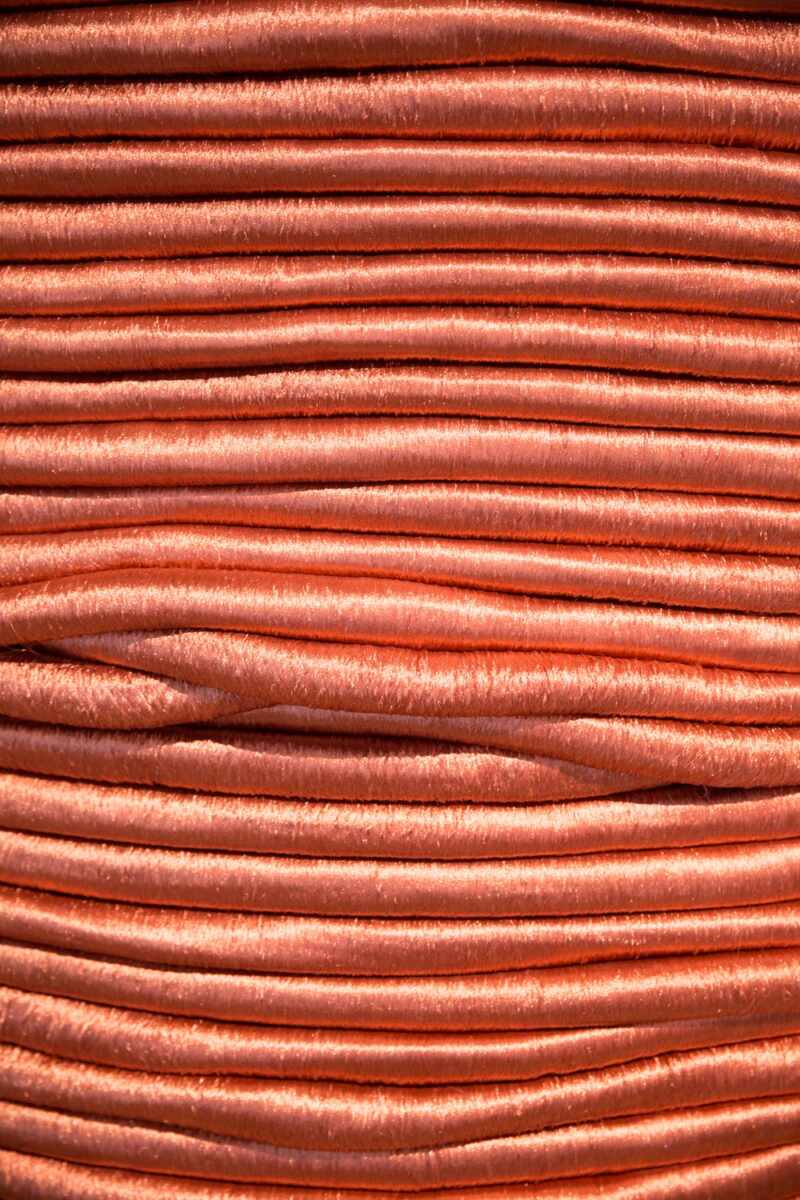 It demands to be gazed upon from every possible angle, each inch different to the last.
Simply beautiful.
Upstairs I fell somewhat in love with Stephanie Quayle's "Lion Man".
And larger than life clay cows.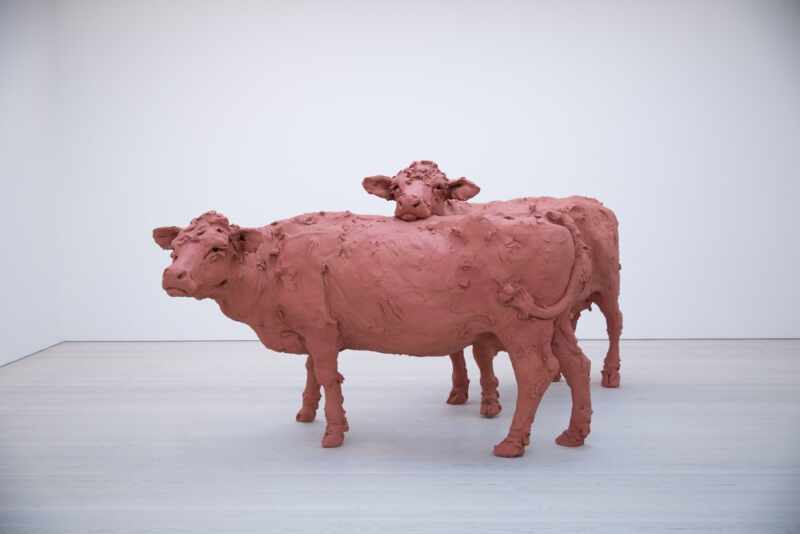 The exhibition runs until early March, so you have more than enough time to check it out.
I've featured less than a third of the pieces, and leave the rest for you to discover.
It's free and a fun way to while away a couple of hours.
By that time you should have worked up an appetite for lunch! Which we had at The Ivy's Garden.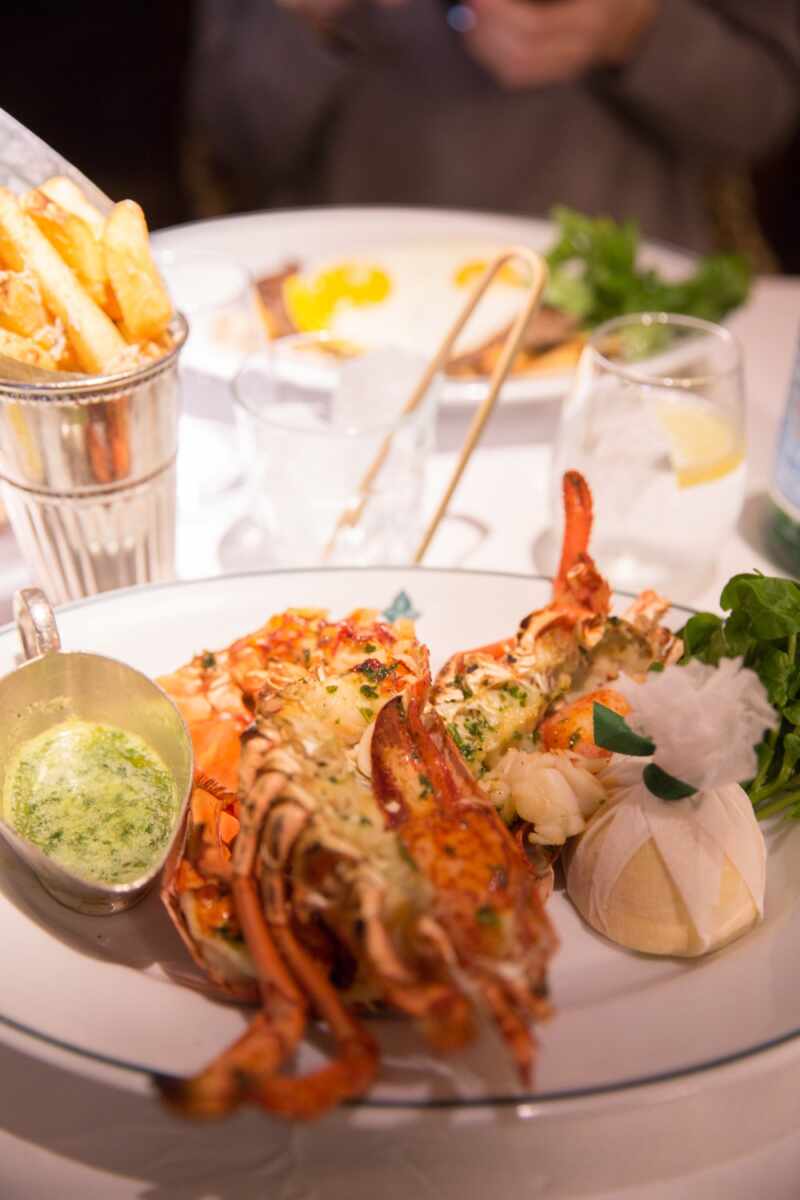 Just up the King's Road, there's nothing quite like an afternoon of culture and parmesan truffle fries!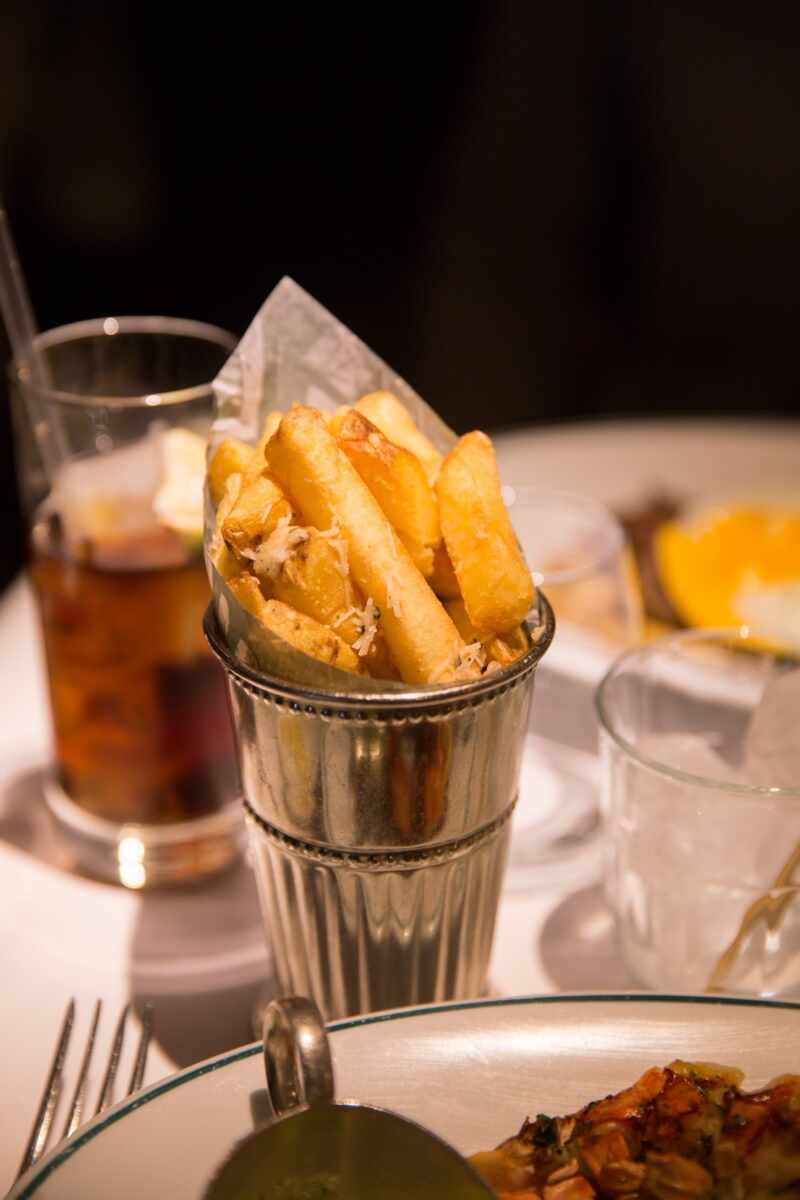 All set to stroll through Chelsea's painted streets again.
Blue trench coat // Skinny jeans