You can't beat a good cheesy date.
I say that because I'm an incredibly cheesy date. I just can't help but make dad jokes, terrible puns and generally embarrass myself!
But dates really don't come much cheesier than the one I had a few nights ago.
Set on the glittering Shoreditch rooftop of The Boundary, surrounded by citrus trees, twinkling lights, candles, open fires and the pitter patter of rain on the orangery roof.
The cheese doesn't stop there, oh no.
They've just launched their new Alpine cheese menu.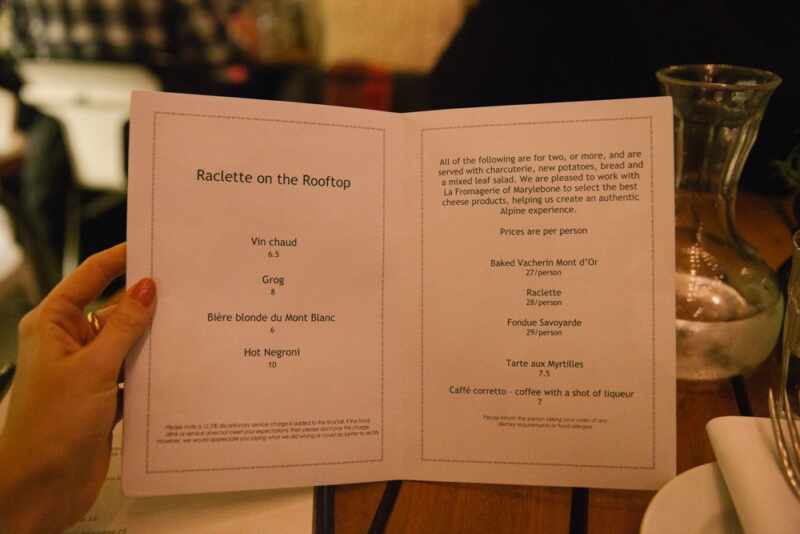 Hot cocktails, and a choice of three melted cheeses;
Baked Vacherin
Raclette
Fondue
All served with bottomless sides of cold meats, buttered, fluffy new potatoes and chopped up focaccia.
Unable (or unwilling) to decide, we chose all three cheeses. They all just sounded too gouda to miss!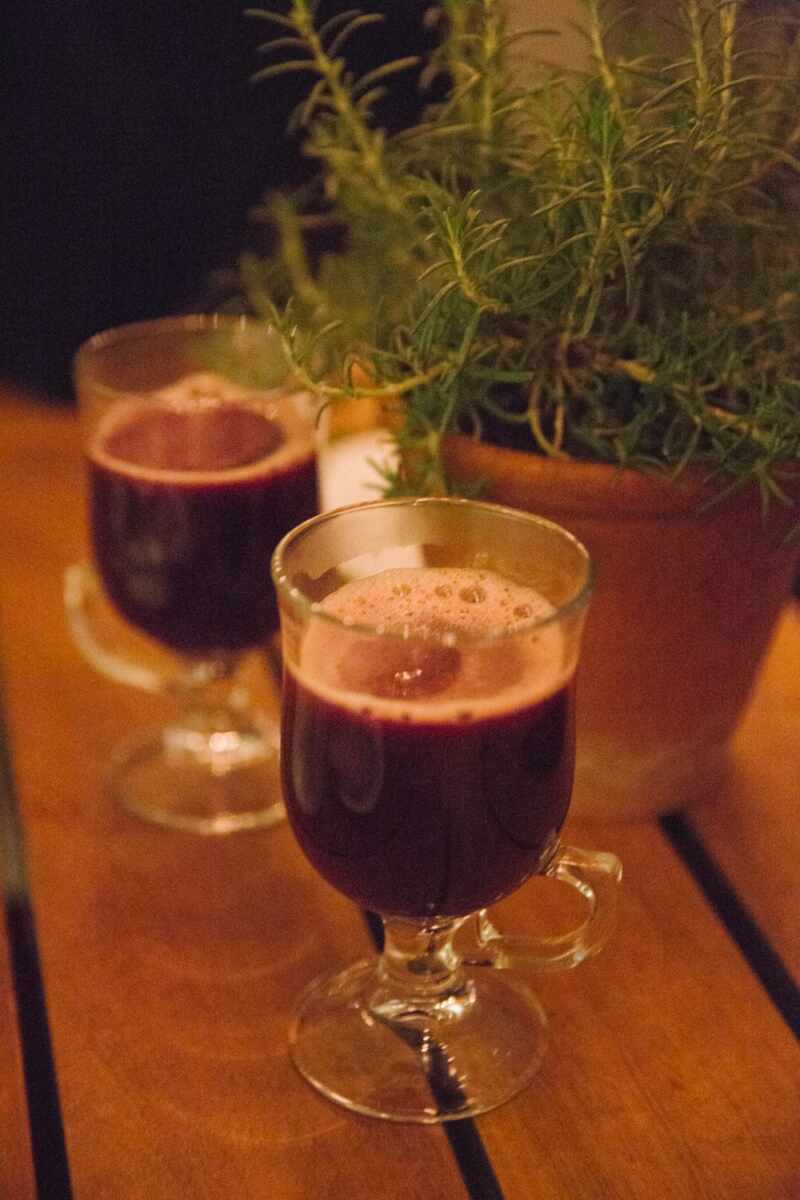 Warming up with vin chaud and pretending we were on a Swiss mountain top.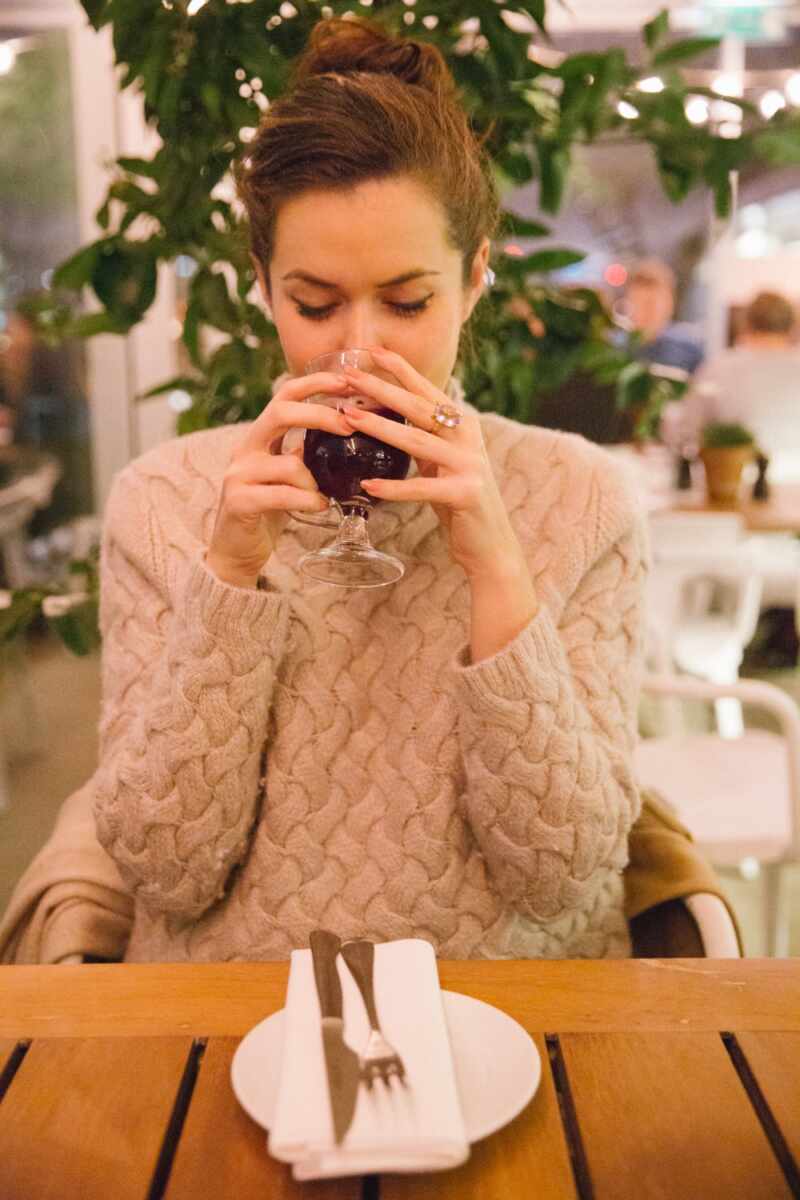 I resisted yodelling. Just.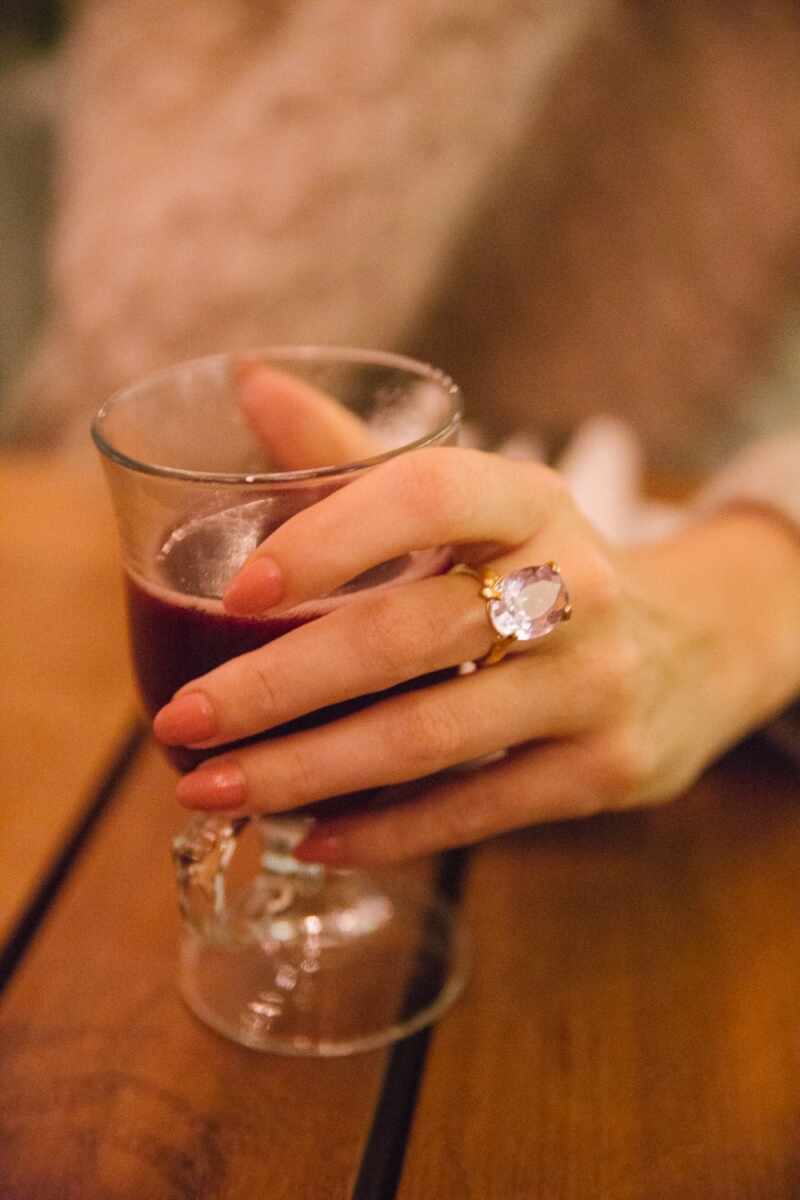 Stupidly soft poloneck // Silver May ring
The kitchen opens onto the dining room, so we looked on like hungry mutts.
Our raclette arrived first.
A hearty slice of raclette, toasting gently beneath the heat lamps.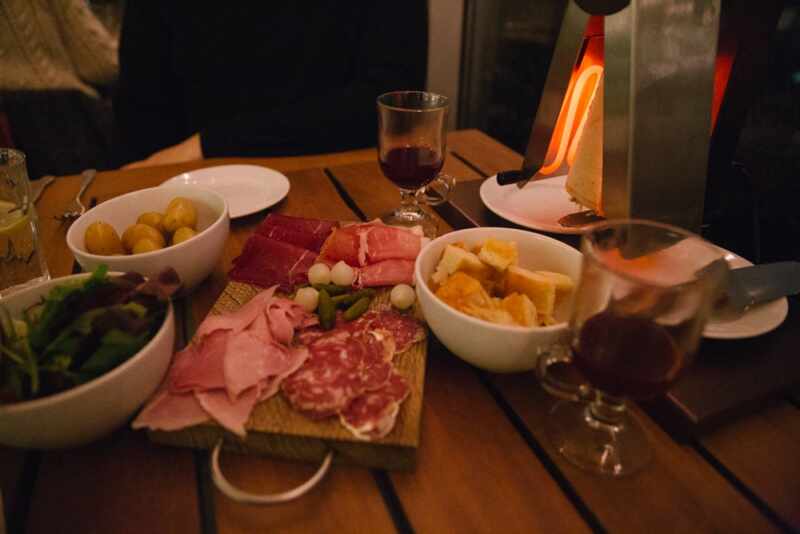 Origionally a peasant's dish from the Swiss/French Alps, it's made to be melted.
Cow herders would take it on their travels and melt it beside the campfire in the evenings, scraping off layers as they melted, and piling it in melted ribbons onto crunchy bread.
Racler means to scrape.

It is a true joy to watch and a delightfully interactive dining experience.
Winning date material.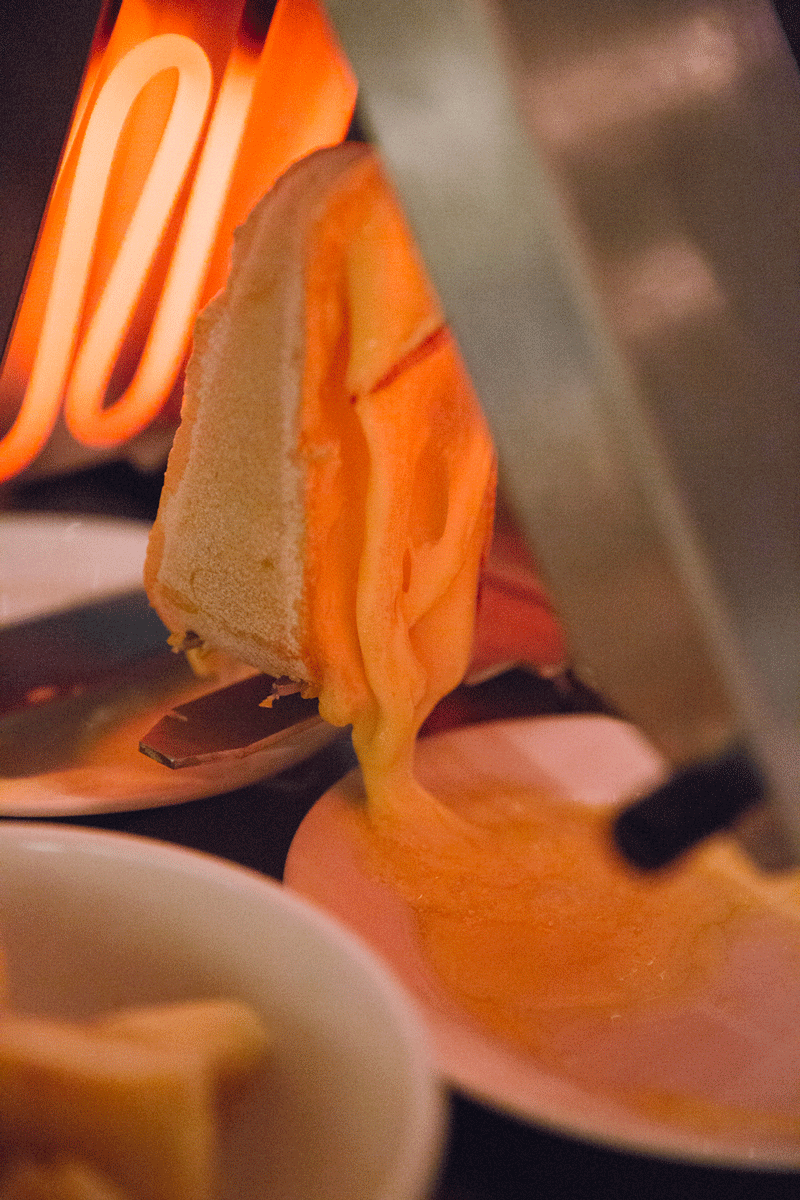 No sooner had we finished (and I was nibbling on the fire blackened rind) than our next wheel of cheese arrived.
A baked Vacherin Mont d'Or.
Rich, velvety, strong, French cheese; begging to be dunked into.
If you've never had one before, think baked camembert on steroids. Double the flavour, double the size, and even smoother.
Especially fantastic washed down with a glass of The Boundary's grog.
Finally, we moved onto the fondue.
The classic French indulgence.
Not quite as thick as we'd have liked, but that was probably a blessing after so much cheese!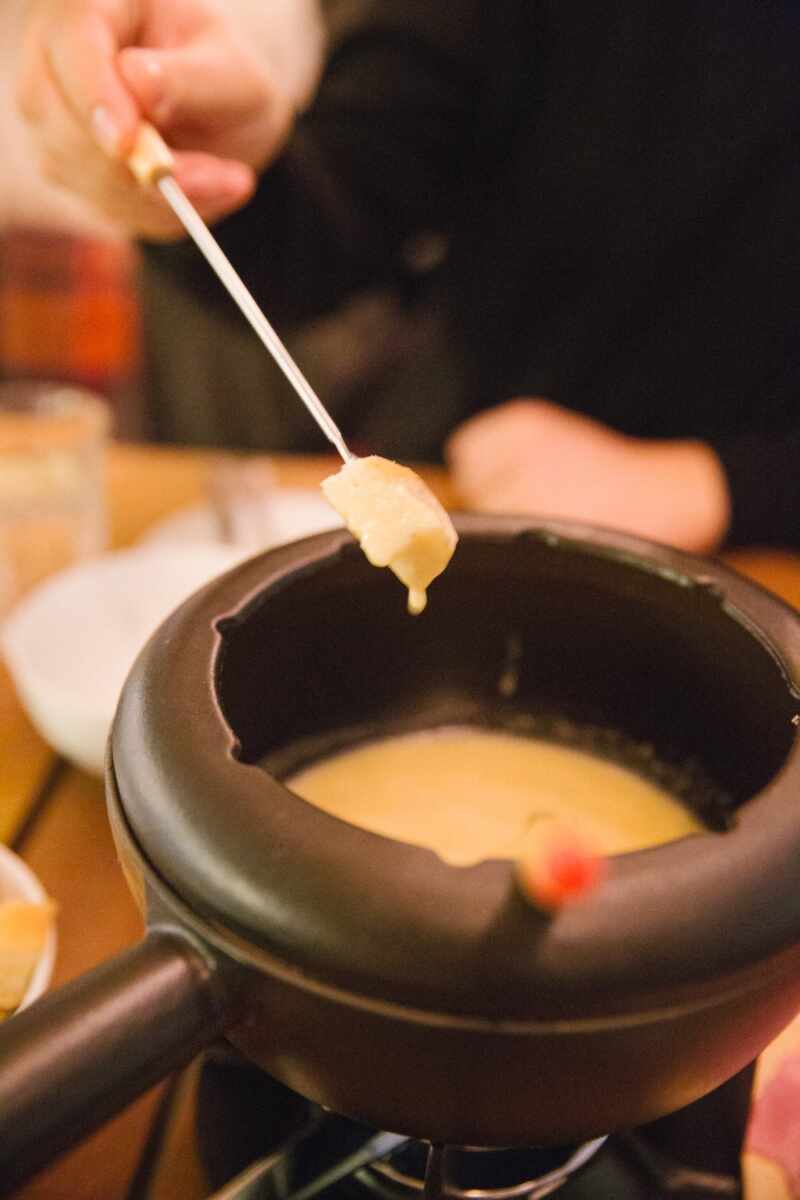 We nibbled our way through the evening, slurping hot cocktails and rolling our eyes in sheer joy with each bite.
We turned down the offer of pudding, and sat late into the night watching the rain pour down outside.
Didn't I tell you? You just can't beat a cheesy date!
Find The Boundary here. The rooftop's open every day from 10am.
You can book! – 020 7729 1051
For the rest of January you get a free round of vin chaud for everyone who takes along an item of ski gear.
Just remember; if you have a few cocktails – get home caerphilly!