I have a new restaurant obsession.
The fact it's about three days travel* from my house is something of an inconvenience, but this place is worth the slog. Trust me.
*Slight exaggeration.
Welcome to Decatur, at Pamela.
Little confused?
Pamela is a bar, a sort of ironic 90s bar with pictures of Pamela Anderson plastering the walls, watching you get plastered.
Decatur have taken over the kitchens.
Bringing the finest Louisianan specialities to London.
All coming together in a marriage of excellent cocktails and exceptional food. The marriage we all aspire to.
Now, I'd heard about the oysters and they were the original reason I was willing to trek to Dalston.
Why did I drag my friends with me?
Well because I'm shellfish.
You can choose to have your slippery little suckers two ways, au natural, or grilled swimming in spicy garlic butter.
Silly question, I know.
Of course you'll take the buttery option.
Those who are a little turned off by the idea of cooked oysters, don't be. They're really no different to a scallop.
Warm, plump and glistening in their salty, spicy, garlicky bath of molten butter.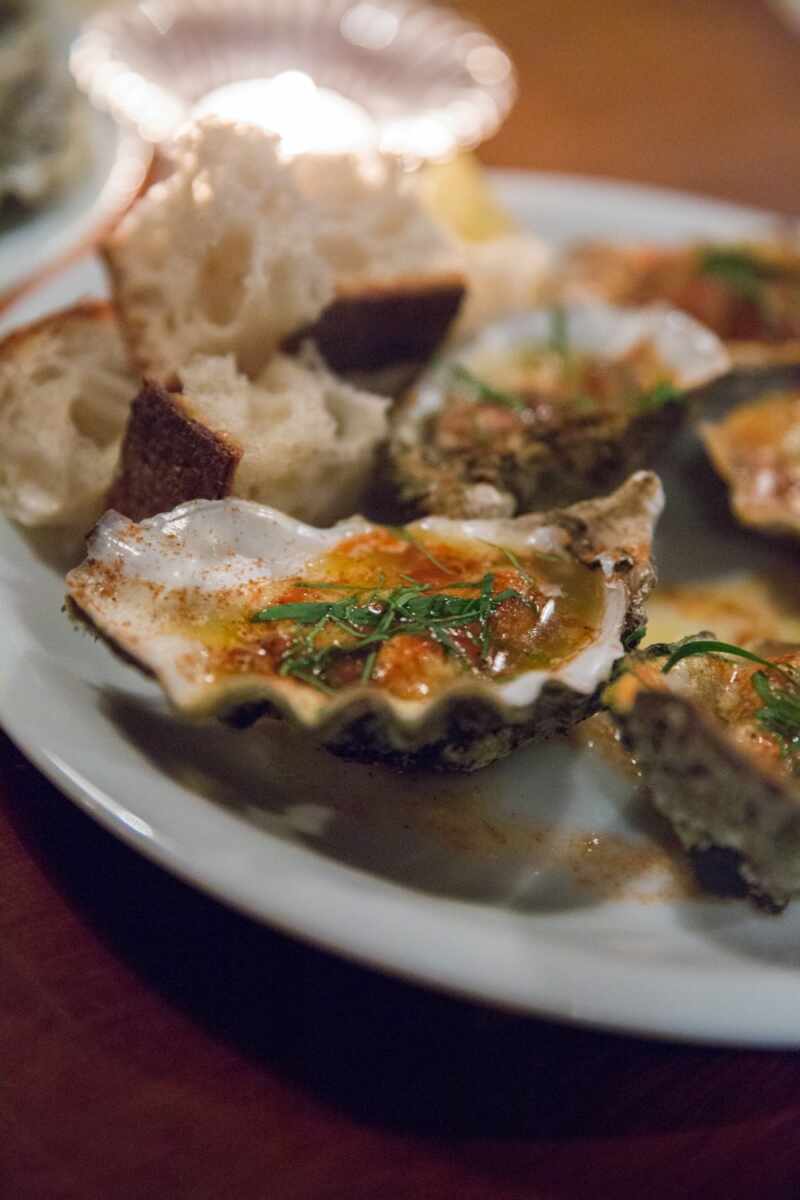 Slurp it all down in one swoop, and mop up the rest with crunchy bread.
Washed down with a few more of Pamela's finest, naturally.
We proceeded to work our way through the rest of the menu.
For scientific purposes, of course.
Devilled eggs, a retro favourite.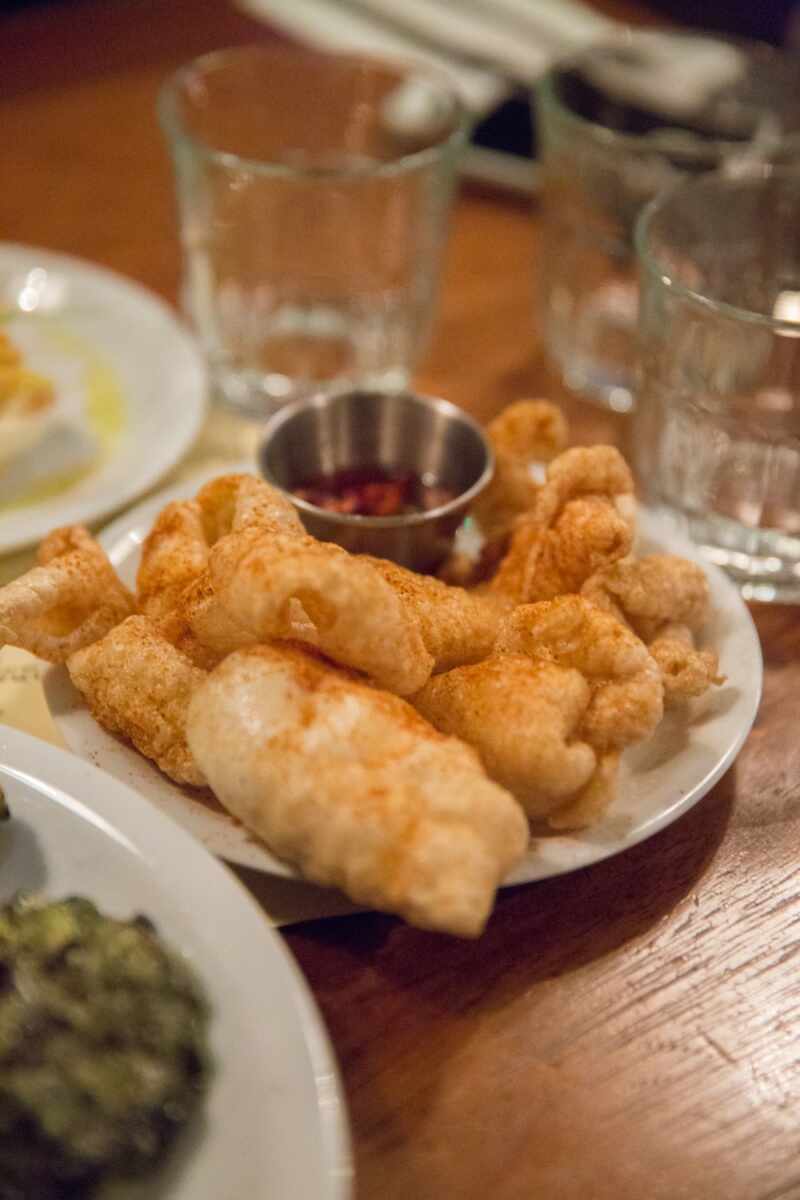 Puffed pork scratchings with a sharp vinegar to dip into.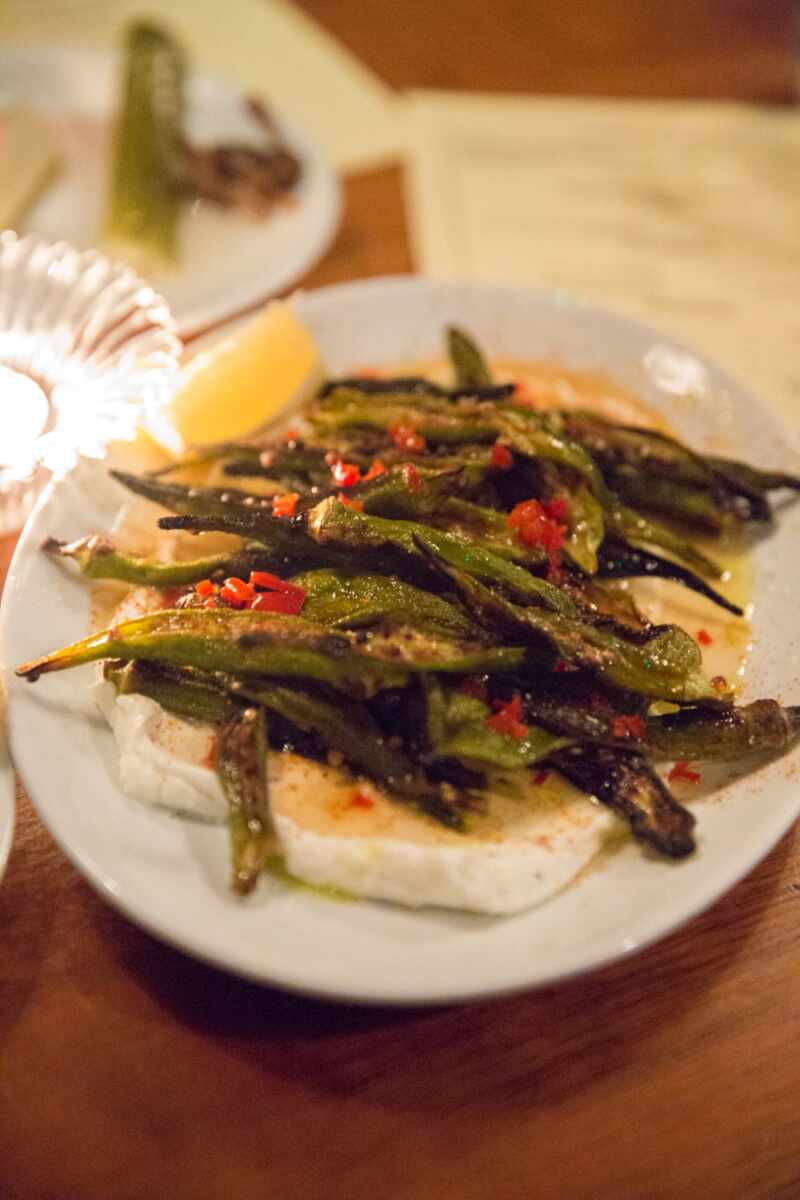 Exceptionally good charred okra, with whipped ricotta and red pepper jelly.
Catfish goujons, not sure I'd have these again.
The Pork Boudin Balls however, are a triumph.
As were the lettuce wedges, amazingly enough.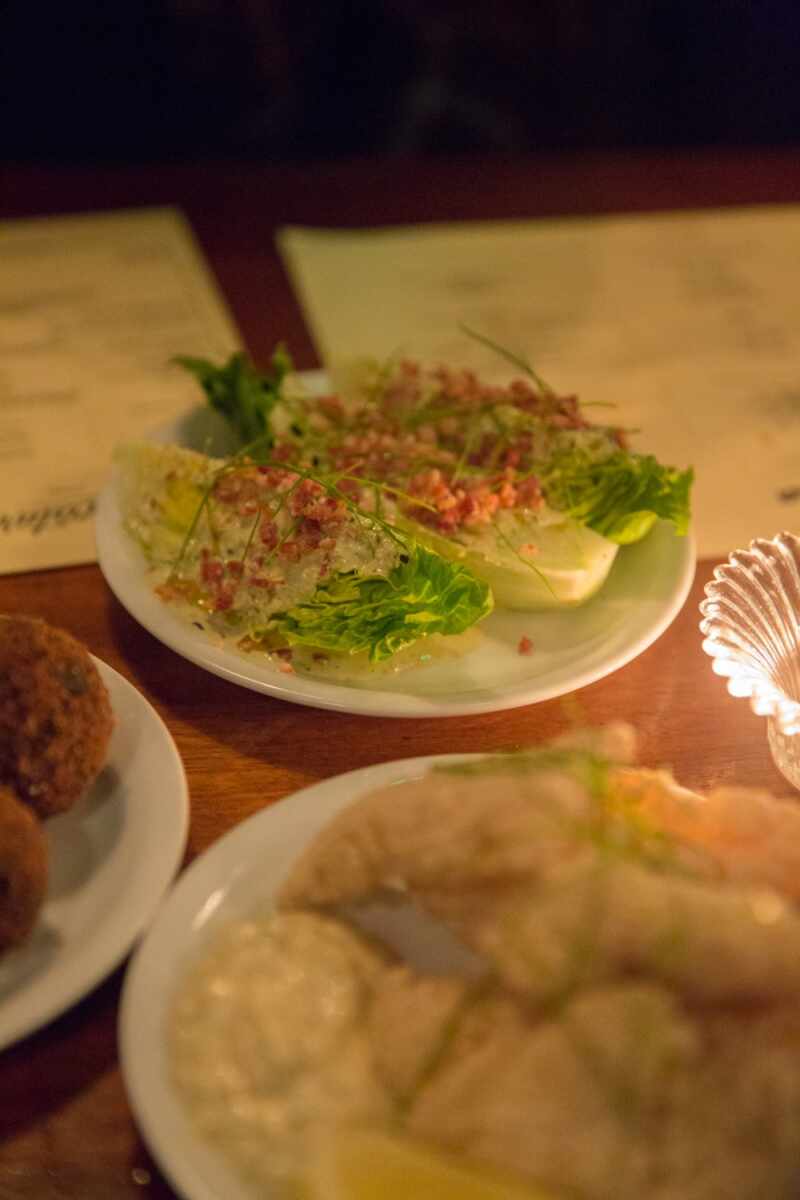 Drenched in a delicious dressing and sprinkled liberally with bacon bits.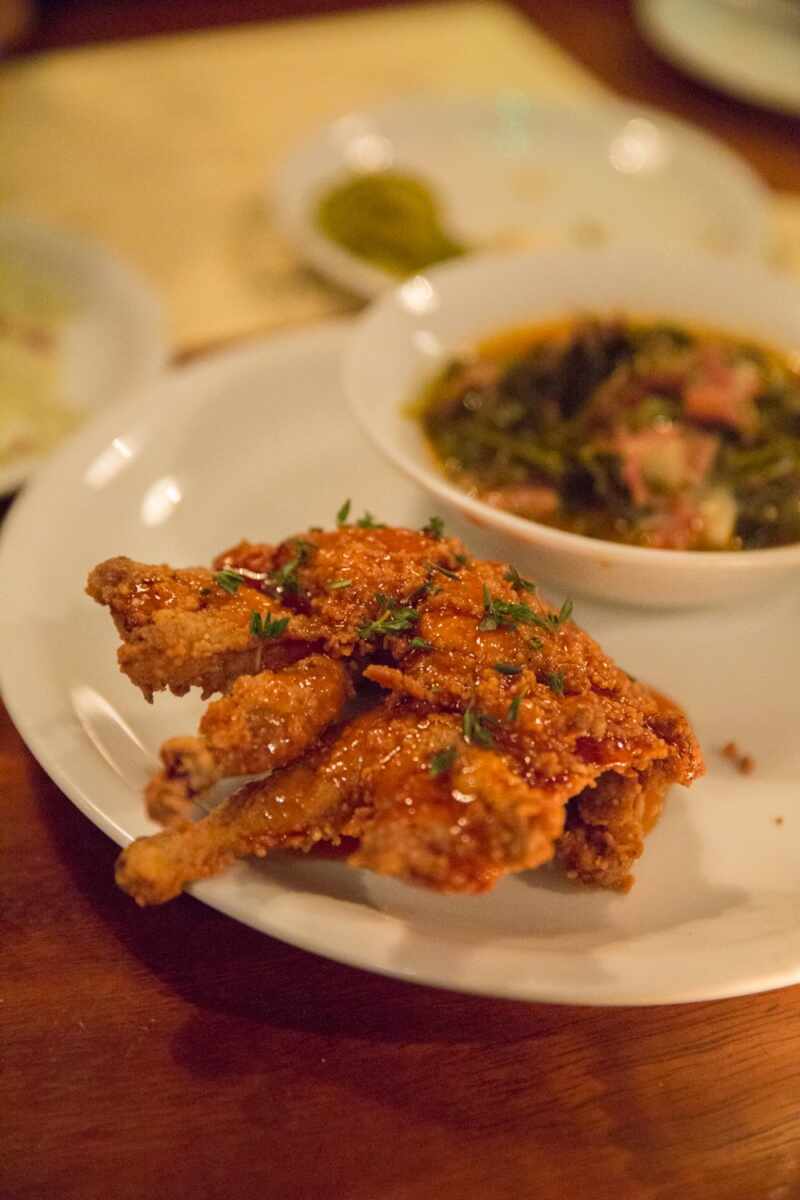 The whole fried quail is fiddly but worth it.
I must admit I've never had "Beer Cheese" and wouldn't have ordered it had the waiter not insisted.
My life has been wasted up until this point.
Why was a waiter the first person to tell me of this creation?!
It's despicable, blended cheese and beer that you dip hot garlic rubbed toast into and devour without sharing with anyone else at your table. Just tell them it's terrible. Try not to moan with joy.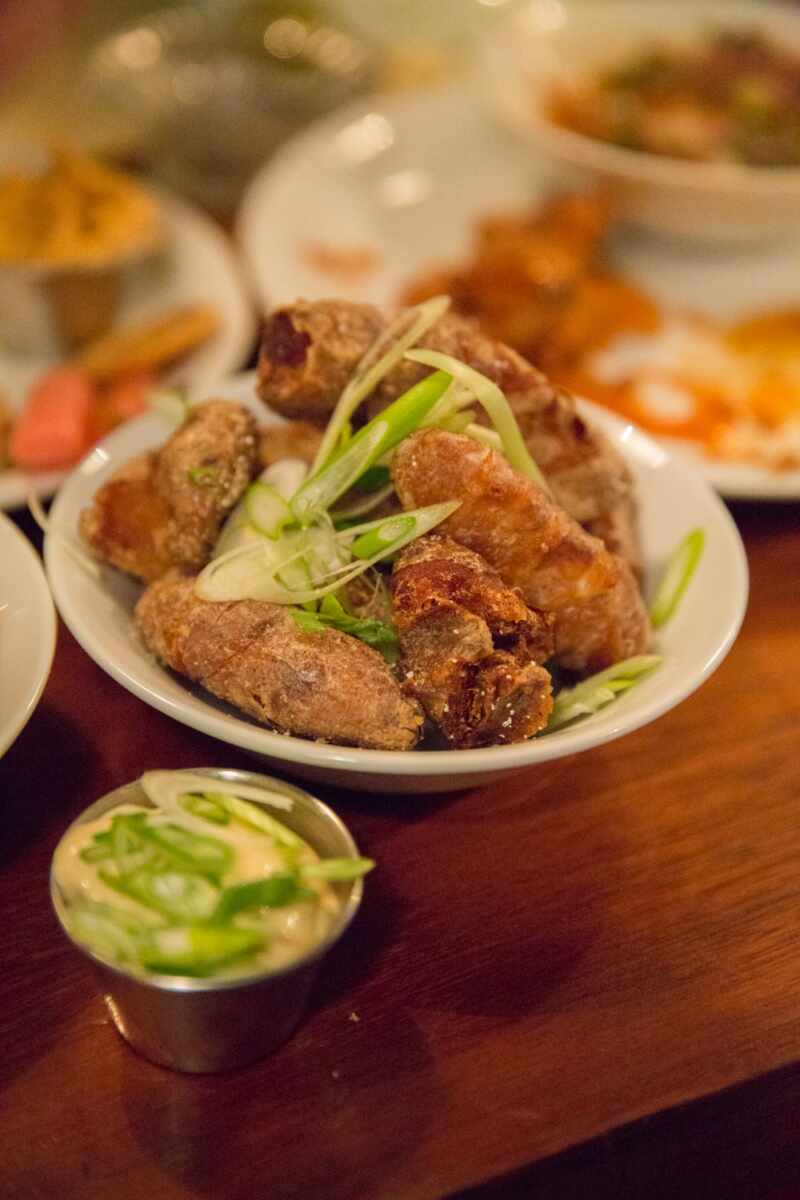 Fingerling potatoes were an all round hit. Crispy, then fluffy.
Buffalo wings so good, though our lips still sting from the spice now.
Heirloom carrots felt somewhat out of place after all that badness, but a pleasant surprise.
In short, you need to pay Pamela a visit.
Take a group, wear your stretchy trousers.
Go all out, Louisiana style, under the watchful eye of the 90s queen herself;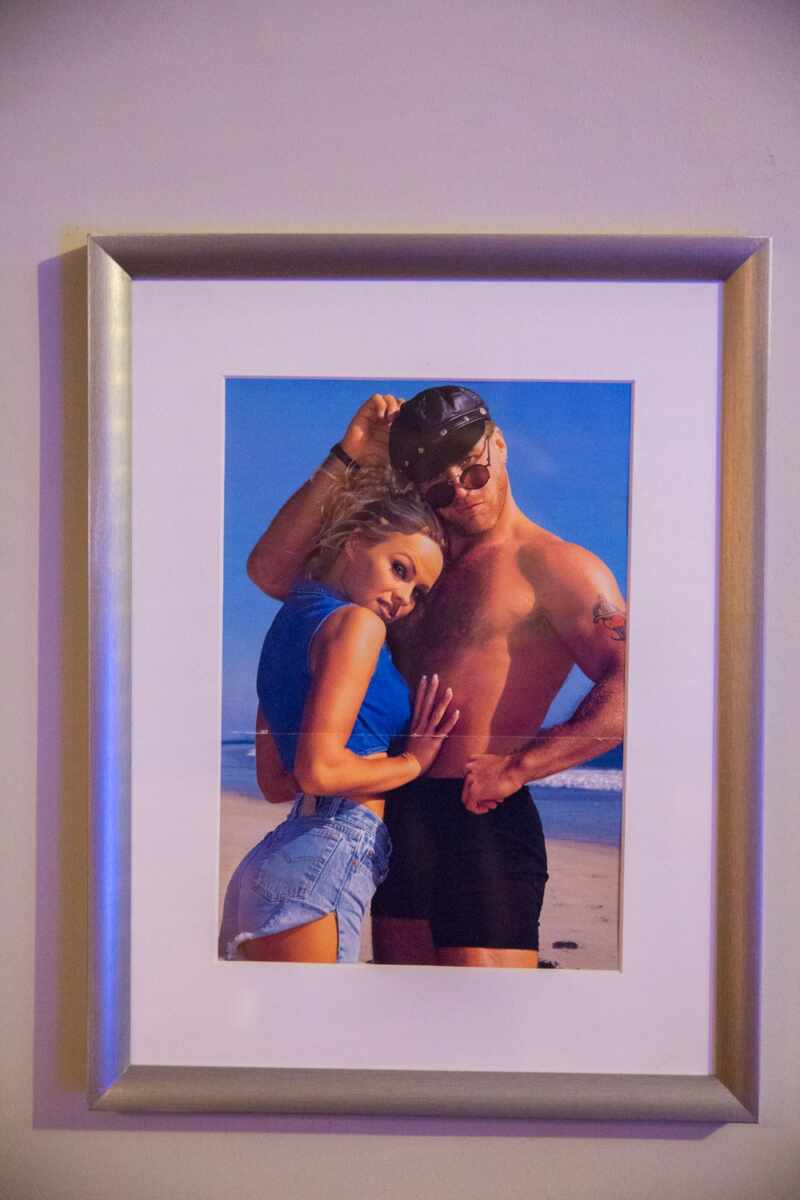 Go for dinner 6pm – 11pm Tues – Sun (1am Fri/Sat) or brunch on Sundays 11am – 4pm.
And, you'll never believe this…
…You can book tables!
info@pamelabar.com
020 7686 3212