The next part of our Napa Valley adventures meant moving to a new home.
And it might just be one of the prettiest homes I've ever stayed in!
Welcome, to Meadowood.
A glorious estate in Napa complete with golf course, spa, pools, a million tennis courts and its very own croquet lawn.
We arrived to the smell of ginger bread cookies and a crackling open fire.
The cheeriest girls checked us in and sent us packing, armed with two sets of keys, off to hunt for our country cottages.
We found ours nestled in the woods, with Thomas and Julia's just a little further up the hill.
I could quite happily call this home forever more!
You get a little sitting room with your own fire, which leads into a bedroom, followed by a lovely big bathroom.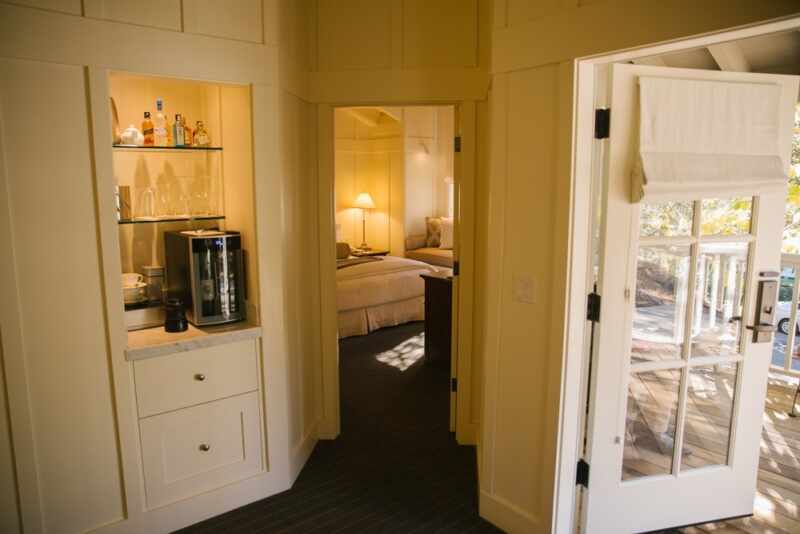 With a tub made for two!
Having checked in, we found ourselves footloose and fancy free for the afternoon.
When in Rome do as the Romans do.
When in Napa and you find yourself with a little free time? Taste wine!
We climbed into the hills in search of something to sip on.
We plumped for Newton Vineyards, and couldn't help but stop to admire the grounds and vineyards on our way along the winding passage, taking us though the hills and up to the very summit.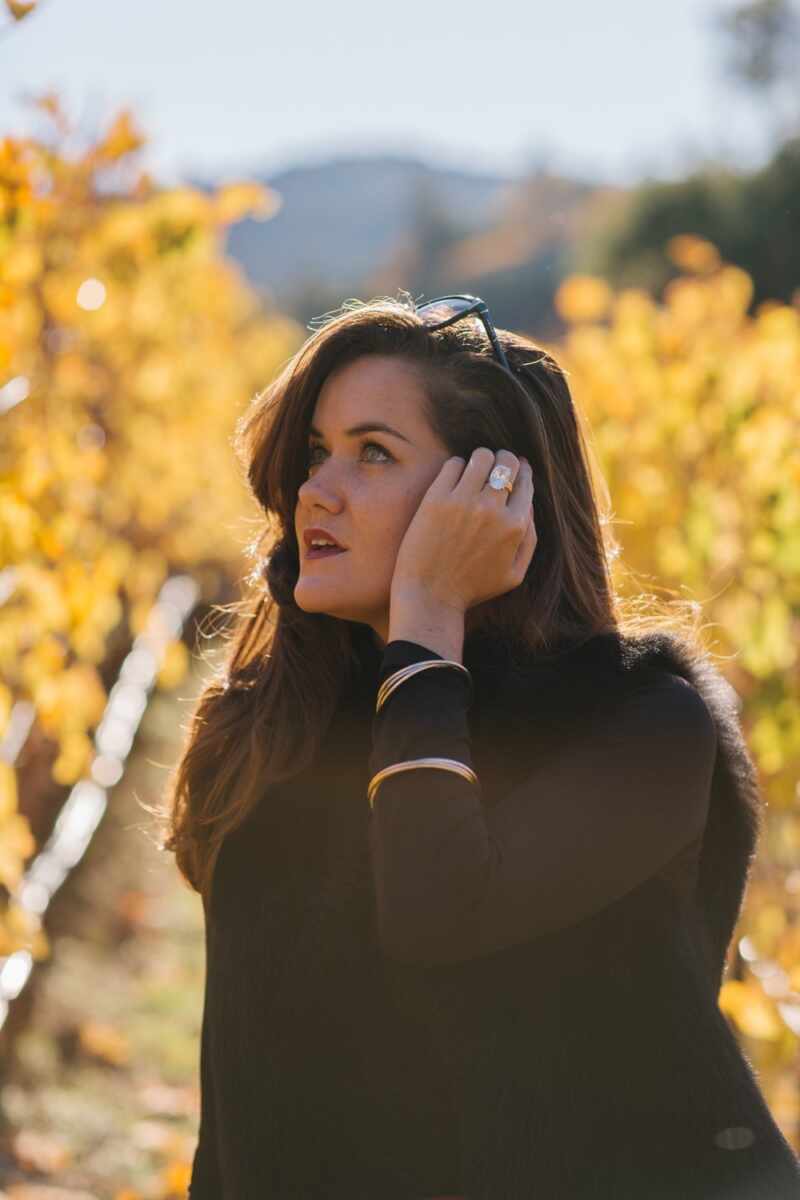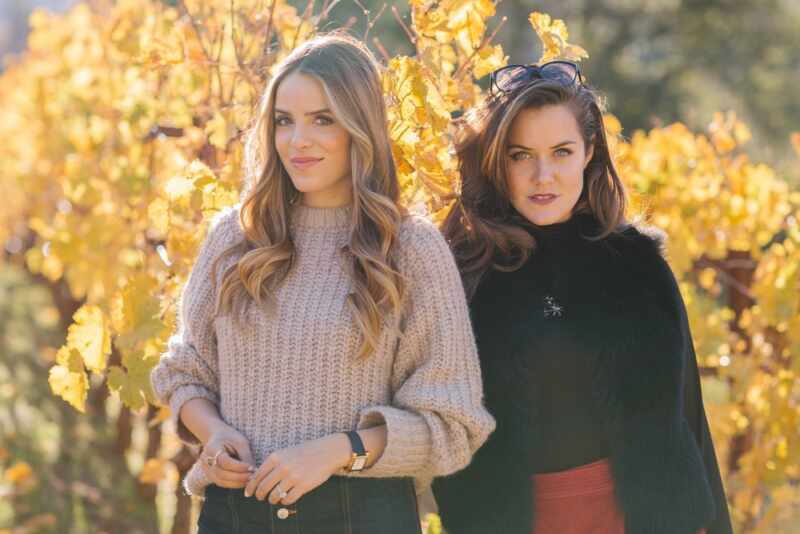 The turning vines glowed in the afternoon sunshine. Drenching the valley in streams of gold.
I'm not sure why but I felt very much at home.
Red wrap skirt (also in cream)
Smoking slippers (similar)
Cosy ribbed jumper // Button up skirt (HS version)
Brown boots – will find out!
Above all of the vineyards we admired the English gardens, blooming with roses and flanked by strictly manicured hedgerows.
Fire Sparkler ring // Trinity bangles
We snuck deep into the depths of Newton and crept through the cellars.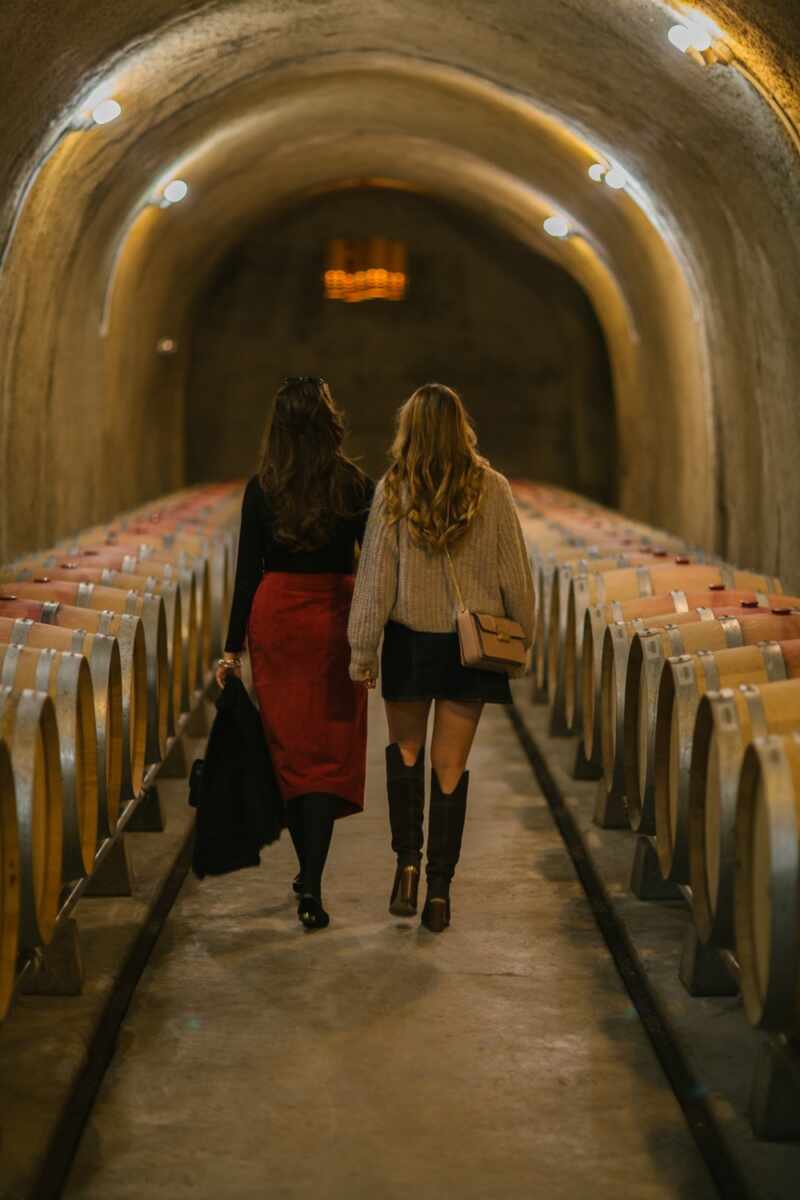 There's something unspeakably romantic about wine cellars.
The dark shadows, cool but still air, hidden treasure troves of old dusty bottles; sealed away years and years ago.
You can't help but think about who sealed them, who harvested the grapes, who was around when they were poured into bottles? What were their stories?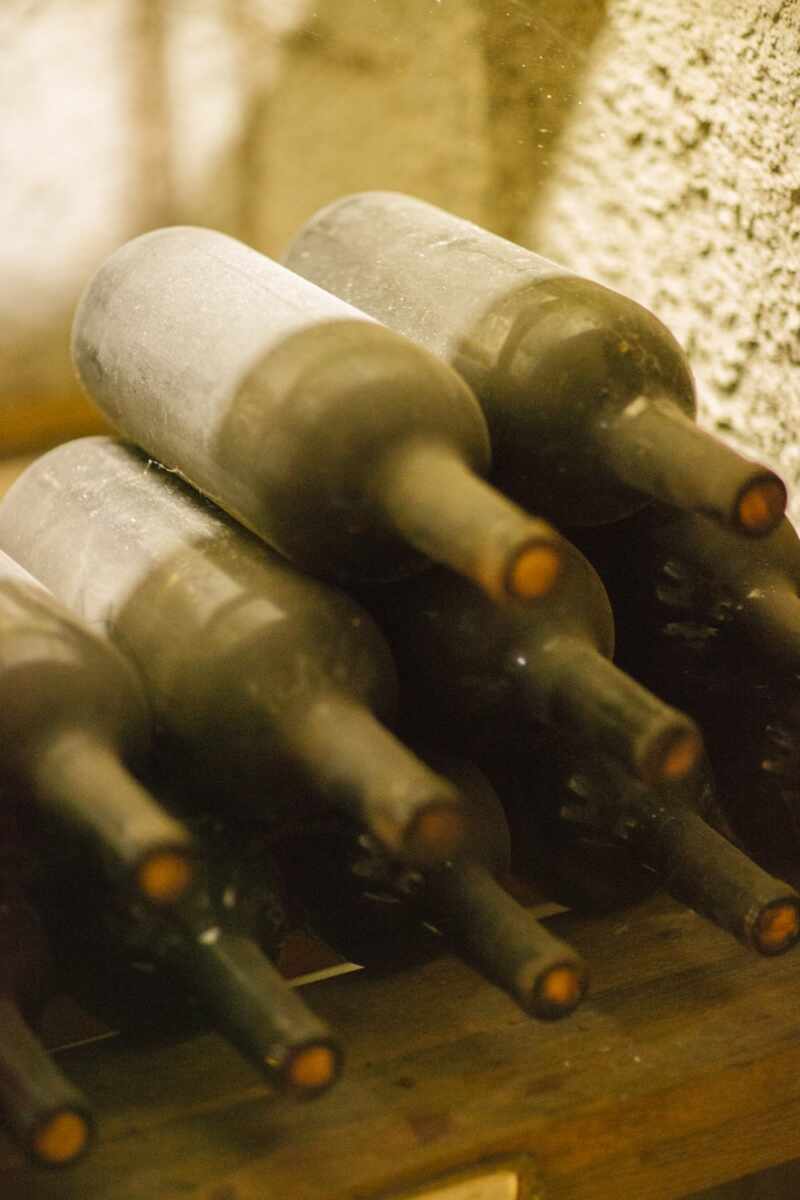 And perhaps most importantly, who will drink them?!
Because if anyone needs a volunteer…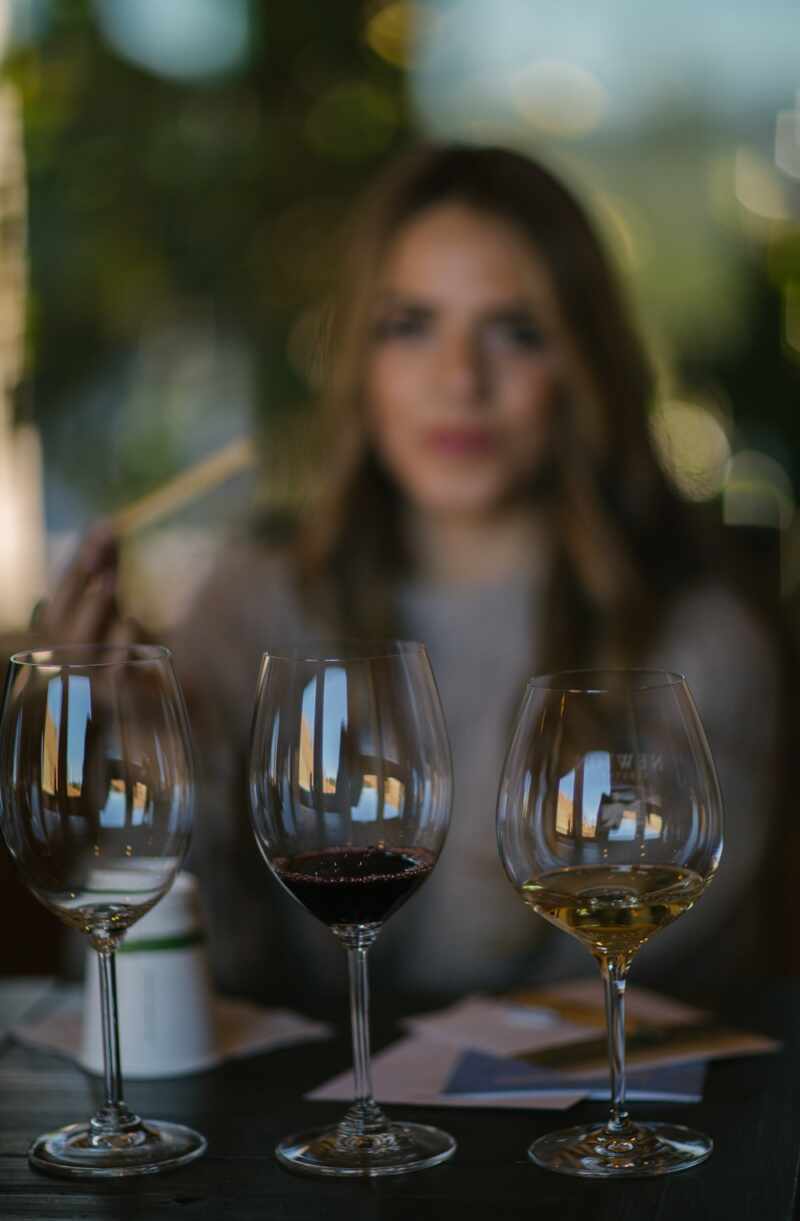 We popped open a couple of fresh bottles and gave them a good, thorough tasting.
I was very pleasantly surprised by all the wines on our trip.
I generally consider myself a French wine drinker, but almost every glass surpassed my expectations.
At the end of the tasting, Jules and I finished our favourites while drinking in the view.
And views don't come much better than this!
California really knows how to stop you in your tracks, and forces you to stop and just breathe it all in.
What an exceptionally magical part of the world.