My thinking on Fashion Week is that if you're interested in the shows, you'll either go to them, watch a live stream, or look them up the second they finish and the guests tumble out into the street.
So, I think you might feel as I do… that the in-between bits are actually the best bits.
Racing around a bustling metropolis, trying to get to shows on time, catching up with old (and new) friends, and experiencing all the food you possibly can.
The stuff the fabulously glamorous, extraordinarily busy magazine editors don't get to savour? That's what I choose to write about.
With a belly filled with bagels from another early morning forage, I raced off to shows.
Getting caught in a tangle of Street Style photographers in the financial district, which played host to Mrs Beckham's collection, I couldn't resist showing what this dress could do!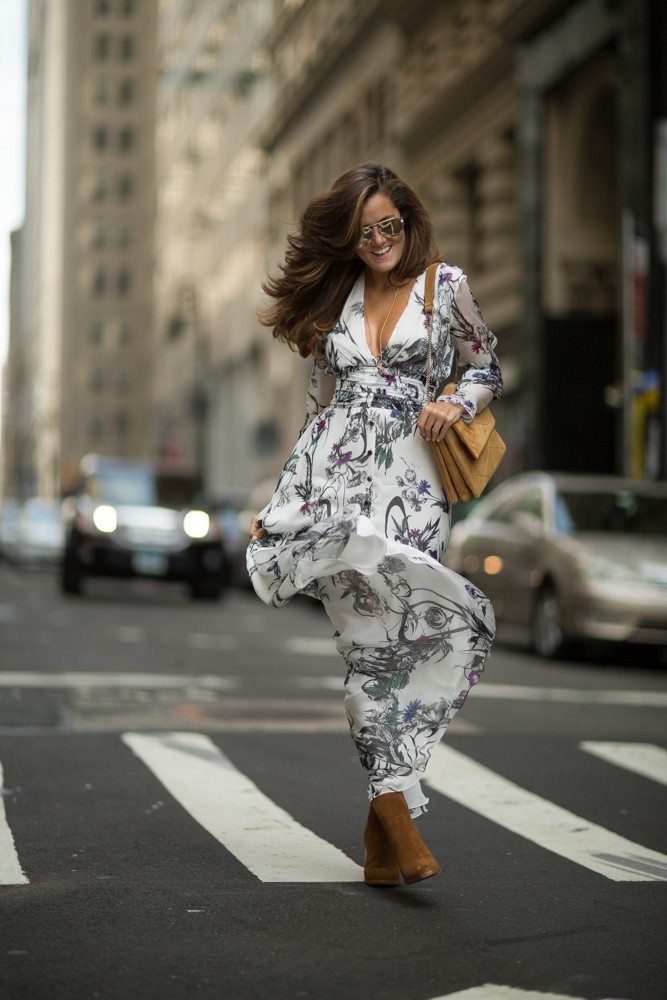 Matthew Williamson dress // HS version
(something you can add a collar to for Autumn, and pair with cosy boots)