Having completed our Fashion Week duties
(the first of which being an early morning breakfast meeting with a brand I have admired forever, I arrived in a taxi to find my credit card had stopped working, had to sit in the back seat for 20mins on hold to the card company who said "Woops! Looks like we cancelled it, you can have a new one tomorrow", meant I had to run into my meeting late and ask to borrow money to pay for a cab. If the ground could possibly have just swallowed me up there and then, I wish it would have!)
we found ourselves footloose and fancy free for the afternoon.
We strolled through the streets hand in hand, admiring the houses, the shops and the streets.
Occasionally stopping to chat to friends we'd bump into, and erm.. stroking some new ones!
Meet Betty White!
Have you ever seen Elf?
You know the part where he catches up with his brother and says "So good news! I saw a dog today!"?
I fully relate to Elf and see no problem with this as a conversation starter.
Just saying.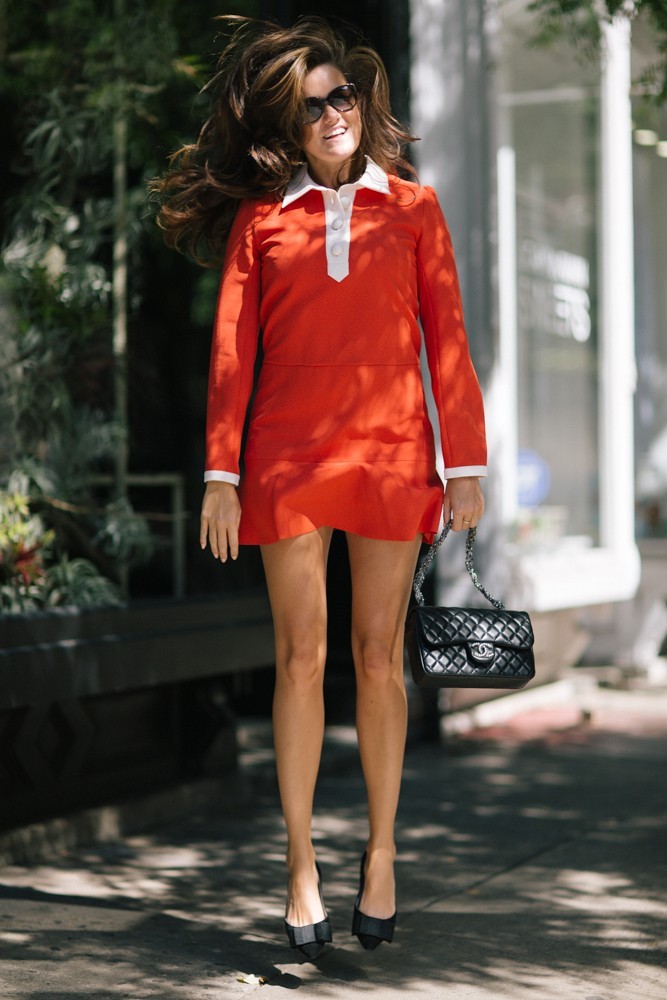 Bouncing around NYC wearing;
Little 60s dress // Chanel bag
Audrey Bow Flats (on sale today!)
Ad - Shop this post