If a Moroccan Shakshuka had a passionate affair with a Full English, this would be the resulting love child.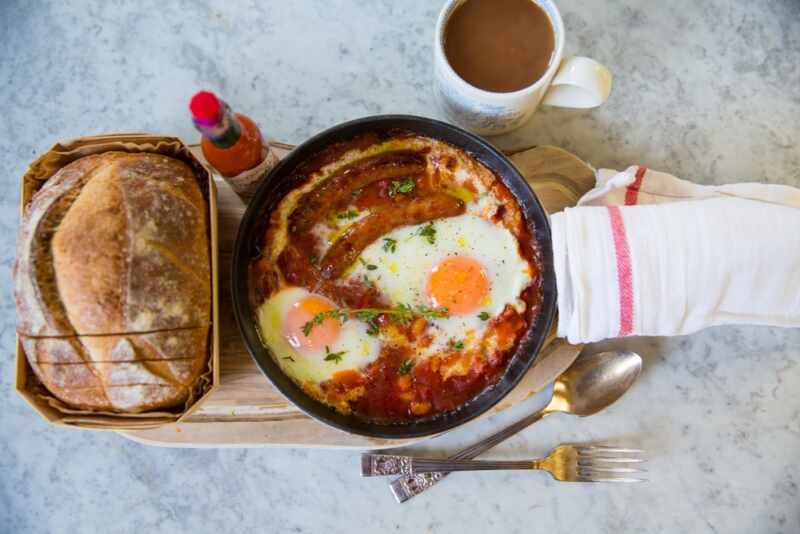 Everything you love from both sides, all coming together in one glorious pan.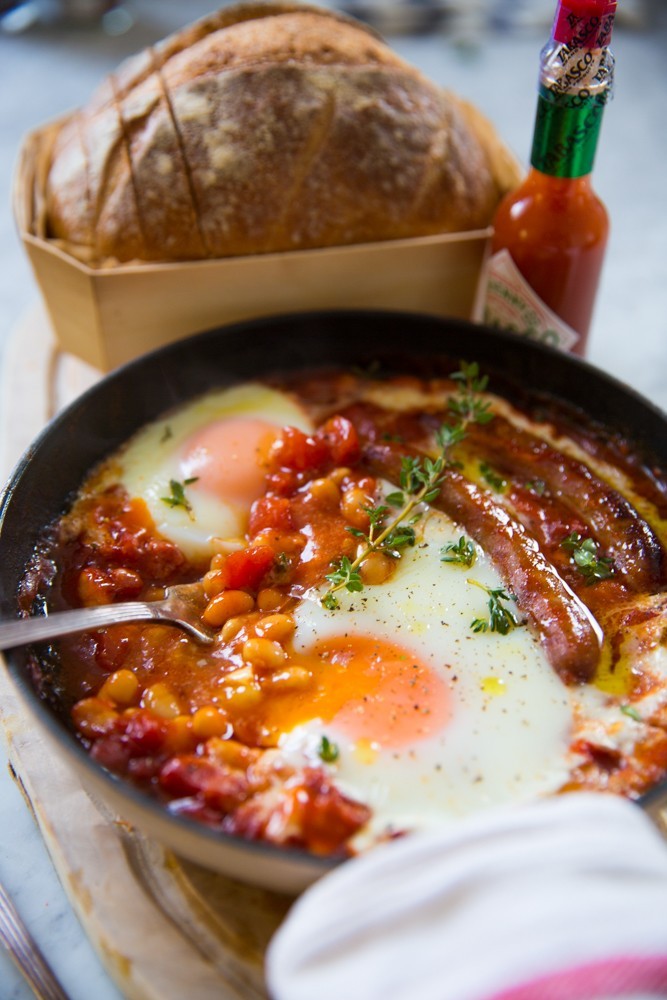 Eggs, bacon, sausages, beans, tomato, with none of the frying, none of the hob juggling and barely any of the washing up.
Too good to be true?
Too good to be good?
Oh ye of little faith! Trust me, this'll be the best breakfast you've had all year.
I'll tell you how to make it for one, then you can multiply as needed. Grab:
2 free-range chipolata sausages
1 handful of bacon bits/chopped up pancetta
Third of a tin of chopped tomatoes
Third of a tin of baked beans
1tsp chilli flakes
1tsp smoked paprika
2 free-range eggs
Sprinkle of herbs (I like thyme, because who doesn't need a little extra thyme in the mornings?)
Pepper
Optional: Hot sauce, bread, ketchup.
Equipment: A smallish ovenproof dish (I like these)
Pre-heat your oven to 18oC/350F. Pop your sausages in.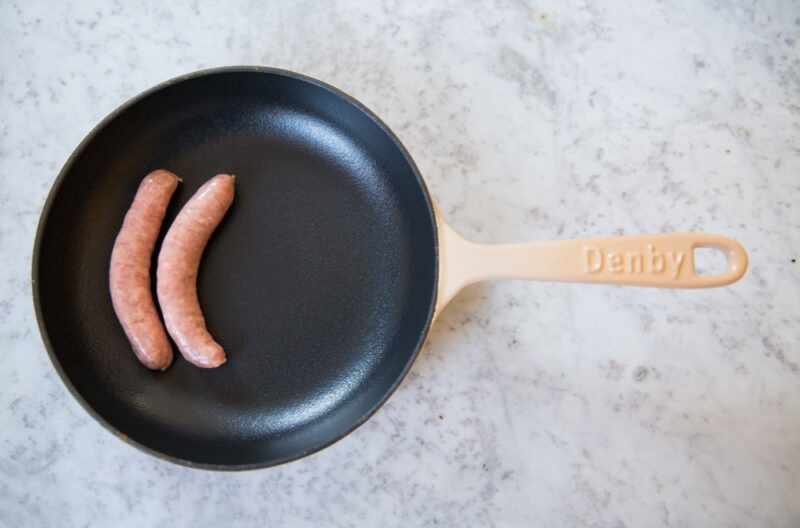 Take them out after 10mins, add your bacon.
Remove after 10, or until this happens:
Add your toms.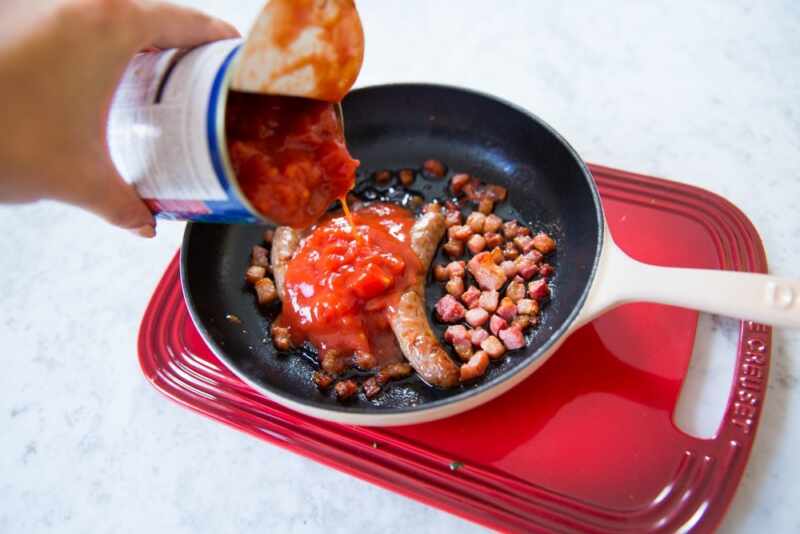 Add your beans.
Sprinkle with chilli and paprika.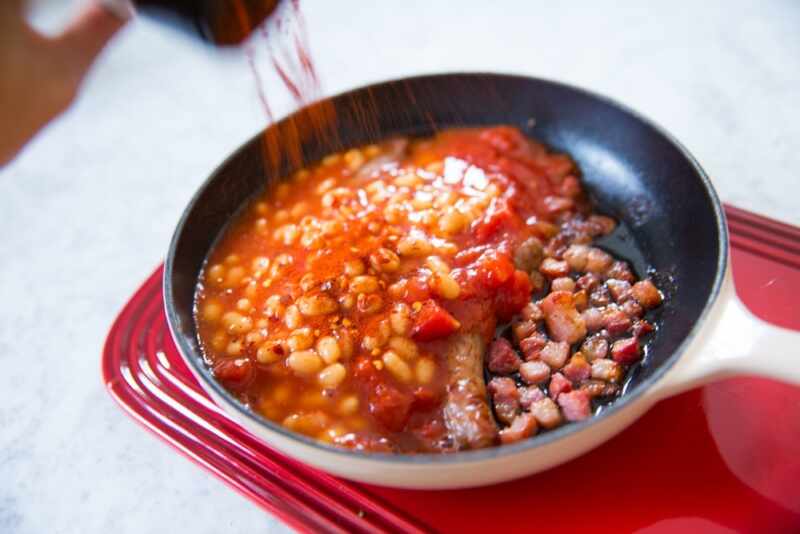 Stir about.
Crack in two eggs.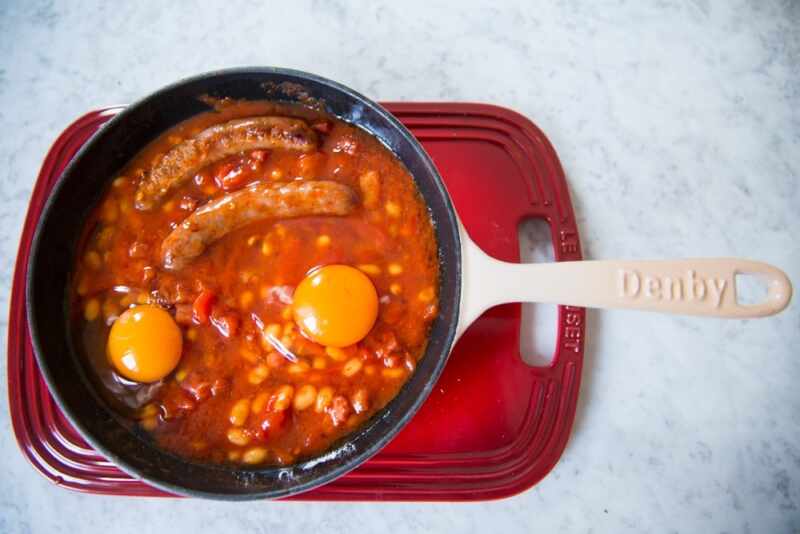 Bake for 10-15mins or until the white is fully cooked.
Crack over a dusting of pepper, snow with herbs & serve with a cuppa!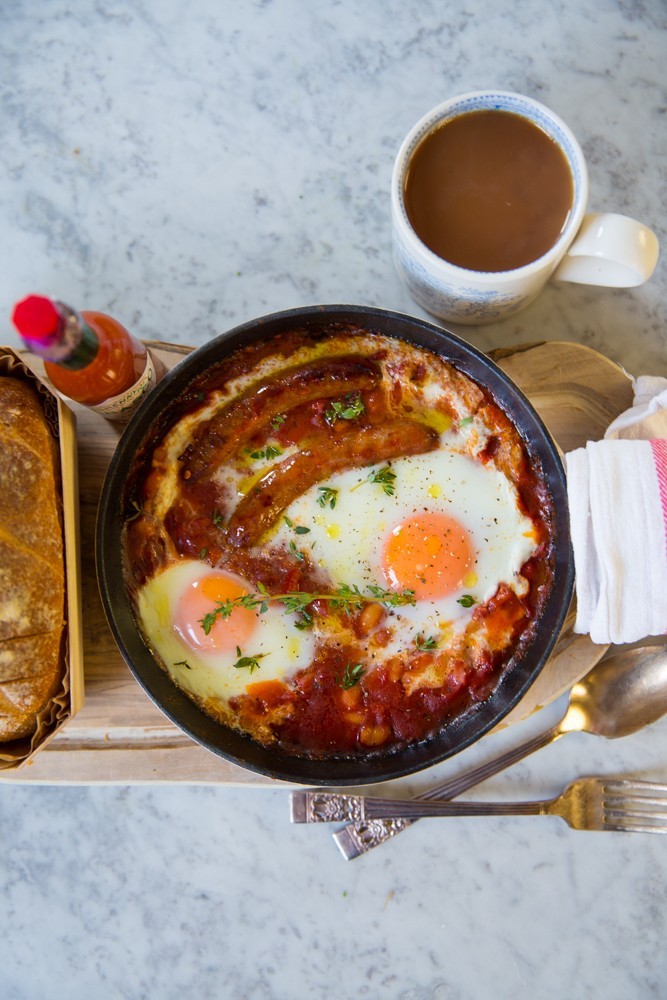 Crack into those runny yolks, dig into those sausages and mop up that cheeky sauce.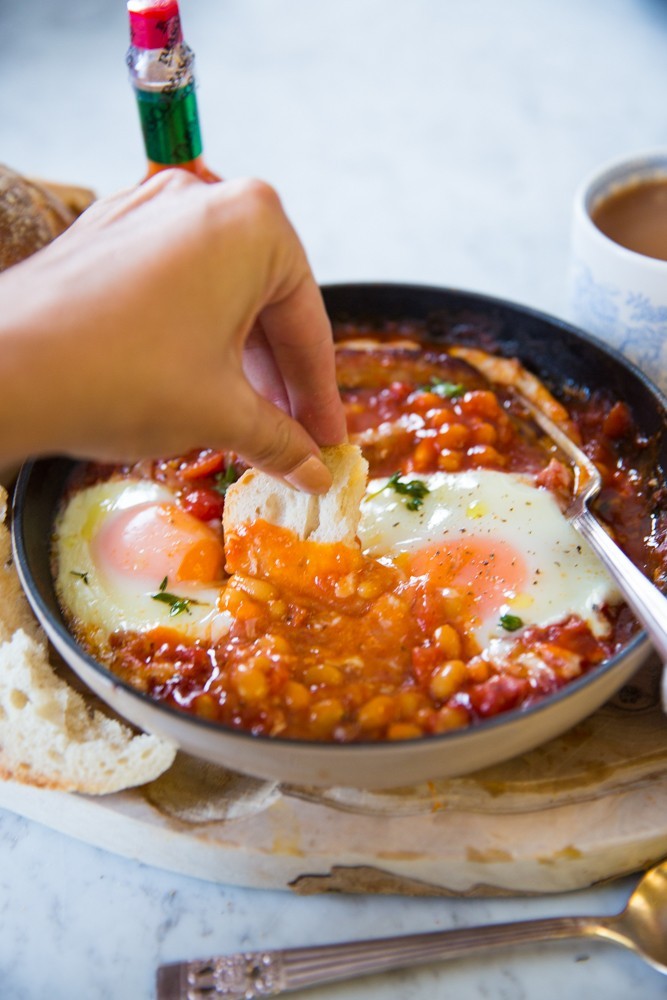 Quick, easy, stuffed with antioxidants, fibre, B vitamins (brain food) and protein.
You'll never bother with a fry-up again!
All together now;
"Don't go bacon my heart! I couldn't if I fried…"